Location

Corner of Batman Avenue & Olympic Blvd, Melbourne

Completed

May 2013

Architect

Croxon Ramsay & Peddle Thorp Interior Design (PTID)

Area

7,000sqm

Type

Fitout

Duration

12 months

Project Manager

Coffey Projects
Delivering a range of sporting facilities
Located at the heart of Melbourne's Olympic Park sporting precinct, the venue now features upgraded sporting, retail, and administration facilities within the Westpac Centre.
Schiavello Construction VIC delivered the interior construction and facilities upgrade of the 7,000sqm space, including an altitude training room, players lounge, sports medicine facility, gym, Spotted Gum baseball court, management spaces, and a mezzanine floor with altitude training rooms and gym area.
Schiavello also constructed new communal shower blocks, change rooms, coach areas, amenities, completed lift works and more.
Ensuring operations were not disrupted
Ensuring the sporting facility remained operational throughout the entire project was paramount to the football department. Temporary training and staff areas were set up during construction, and new hot and cold hydrotherapy pools were set up as an alternative to the club's existing facilities that were upgraded during the course of the works.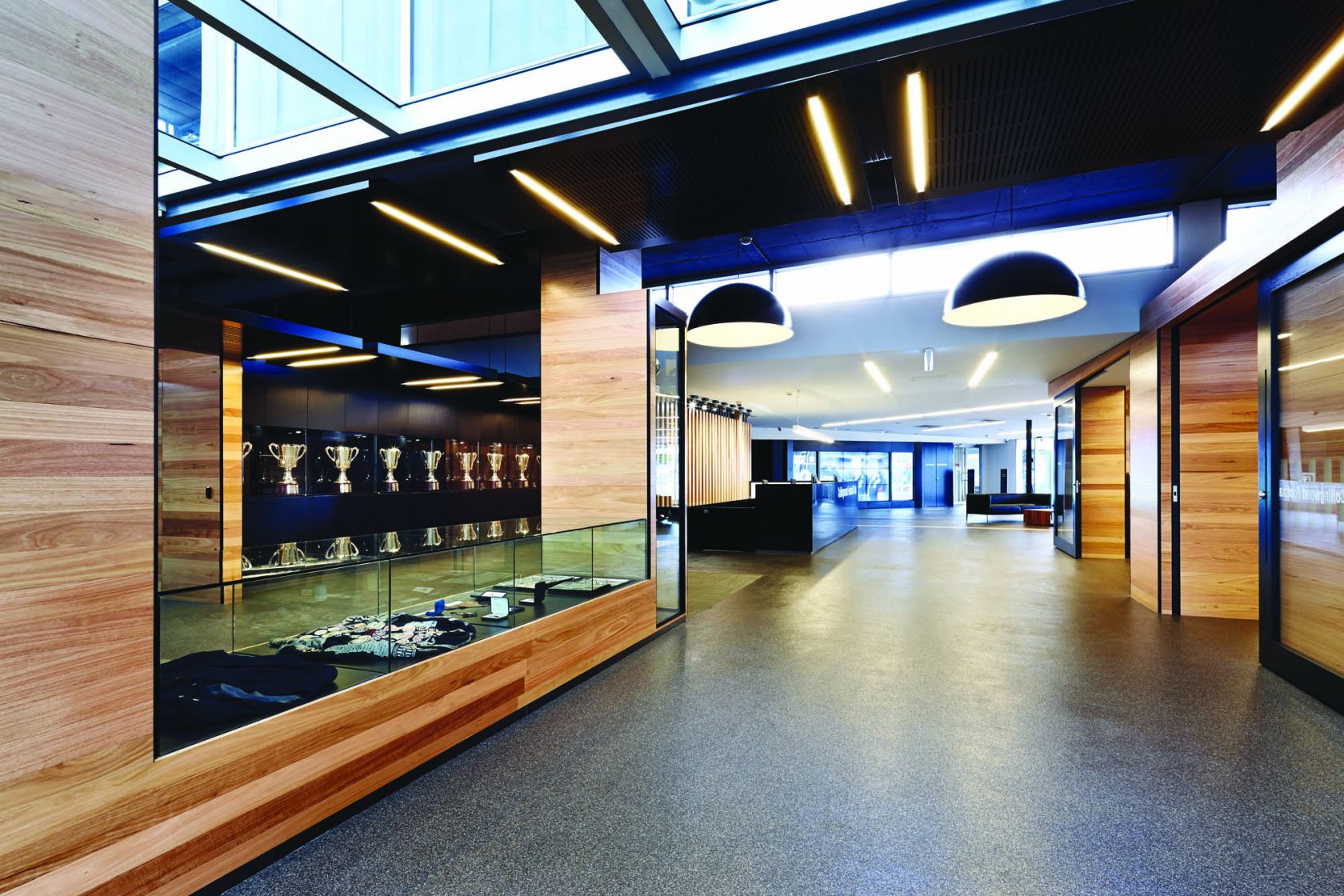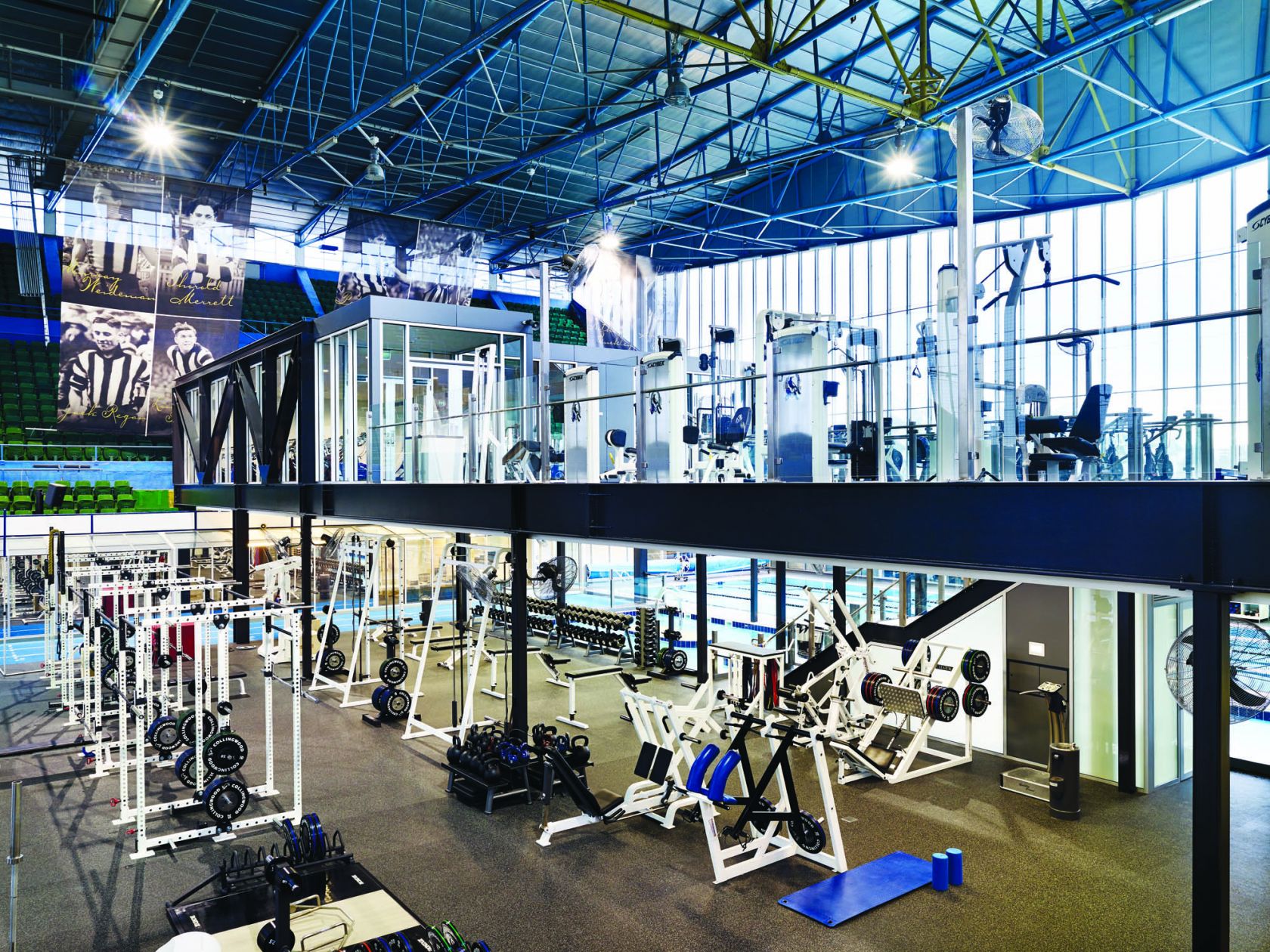 Constructing a new mezzanine
The construction of the sporting facility's new mezzanine level posed a challenge due to latent ground conditions. The facility had previously housed a swimming pool built for the 1956 Summer Olympics and subsequently covered by a basketball court. The ground conditions beneath were unknown and inaccessible until well into the project - posing a significant risk to the construction programme for the mezzanine structure. Schiavello Construction VIC helped the team overcome this challenge by undertaking preliminary testing and by being quick to implement design changes resulting from the necessary re-engineering efforts.
Innovative solutions to logistical challenges
An additional challenge to the works was the limited access to the main gym area, due to the narrow door and passageway adjacent to the main lap pool. Due to the nature of the structural works required for the mezzanine, our construction team needed to construct a temporary bridge over the pool to allow access to the necessary plant, equipment and materials.
Schiavello Group's holistic offerings
With local manufacturing capabilities and integrated furniture solutions, Schiavello offered a holistic service including the seamless manufacturing of joinery elements by Prima Architectural Joinery, as well as workplace furniture to support 52 administrative offices by Schiavello Systems.
Schiavello's Centric workstations with System 45 panels met the designers' functional and aesthetic requirements. Custom storage units, pedestals and Humanscale M2 monitor arms complimented the range.
Constructed in 12 months
The project was completed within a tight 12-month construction programme made possible by a high level of collaboration between Schiavello and all parties involved, including design firms Croxon Ramsay and Peddle Thorp Interior Design, and project manager Coffey Projects. This enabled us to support and work around an array of moving parts that kept the sporting facility alive during the football season and beyond.
Related Projects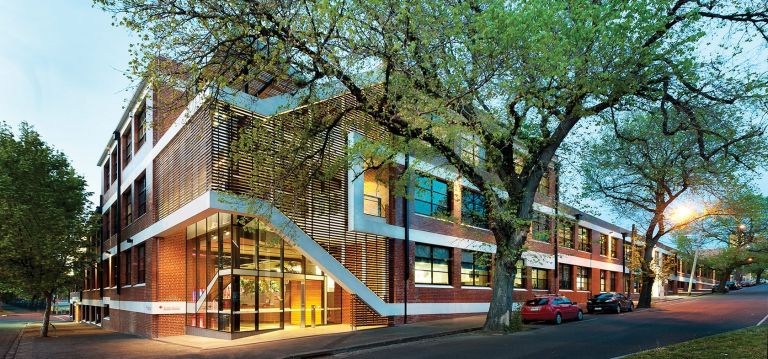 Australian Red Cross Blood Services
Schiavello and DesignInc delivered a highly advanced blood processing centre, which included five laboratories, a warehouse and administration space.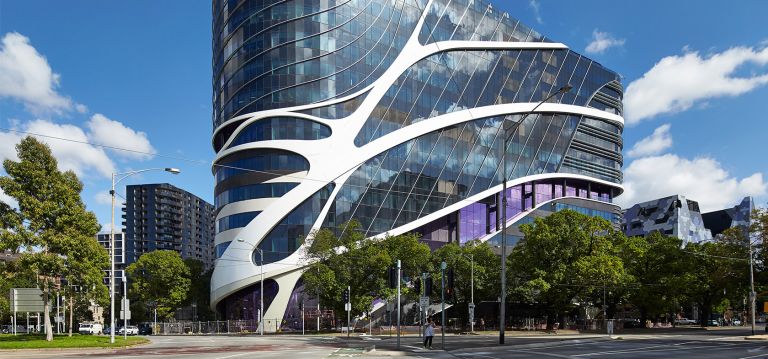 Victorian Comprehensive Cancer Centre
The Victorian Comprehensive Cancer Centre (VCCC) is a $1 billion purpose-built centre-of-excellence for cancer research, treatment, care and education.