A young and vibrant studio with a specialisation in workplace interiors, Siren Design has come a long way in a short time.
Siren Design is an interior design studio that has always been focused on people – ever since Mia Feasey established it in 2006 at only 27 years of age. "It was always about wanting to look forward to going to work every day, and being surrounded by people who want the same thing. Coming from England at 21-years-old without any of my family, I wanted a place where everyone would support each other," she says. It's evident that youth and passion were always the driving factors of the business, right from the beginning.
"When I started Siren, I saw there was a gap in the market for honing and nurturing young talent," says Feasey. "A lot of our ethos is centred around how we train and empower our staff." Now, the majority of leaders at Siren are the same young women who started with Feasey, and the studio has spread its wings with offices in Singapore, Melbourne, Sydney, Perth and Brisbane. "Penny Sloane is our Managing Director in Singapore and she was actually the first person I ever hired," Feasey says.
The majority of Siren's projects are workplace interiors, with well-known tech clients including Google, Facebook and Twitter, with additional work in retail and hospitality interiors, and even a boutique hotel. In 2016, Siren also began work doing high-end residential interiors, including 250 apartments in Glebe and hundreds more on the Gold Coast. "We hired hospitality designers because they bring an edge to corporate design," explains Feasey, although she explains that hiring hospitality designers has now led to a company-wide hunger to do even more work in that sector.
When asked to predict the future of the industry, Mia is realistic. "They say the economy is on an eight year cycle, which means it should be a slow down in this year, but we're okay, I think because we're pretty specialised, but we are also across all sectors, not just workplace."
Featured Products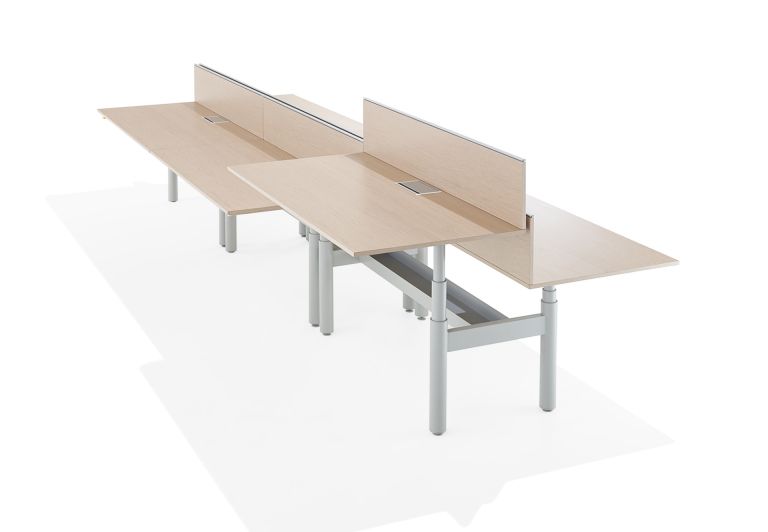 Encouraging natural movement for improved wellbeing, Krossi is a highly ergonomic, electronic, height-adjustable sit-stand workstation.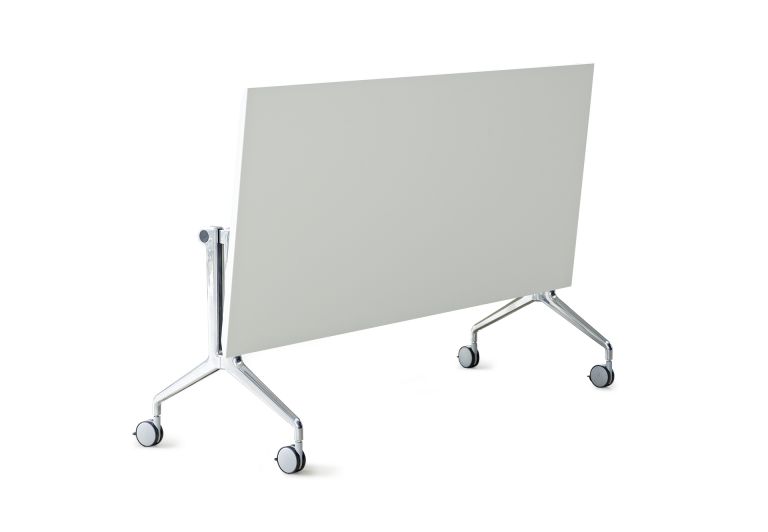 Light weight and extremely mobile, Marina Fold is dynamic, portable folding table ideal for training sessions, collaborative conferences and the classroom.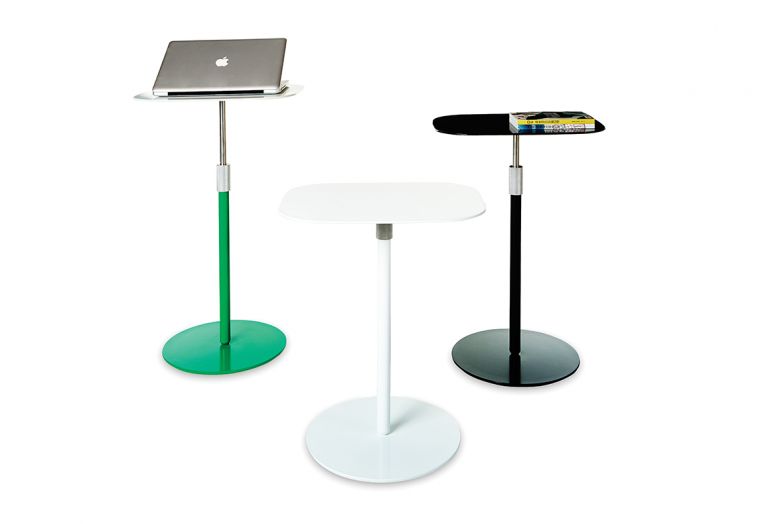 The portable and height-adjustable OTM (On the Move) Table, named after it's mobile nature, securely holds laptops and books wherever required.