Aire Media Stand
Weighted to hold virtually any screen up to 100kg, the Aire Media Stand is robust, strong and provides all the portable audiovisual capabilities of the modern workplace. All while embodying the elegant and lightweight design language that has become synonymous with the Aire collection.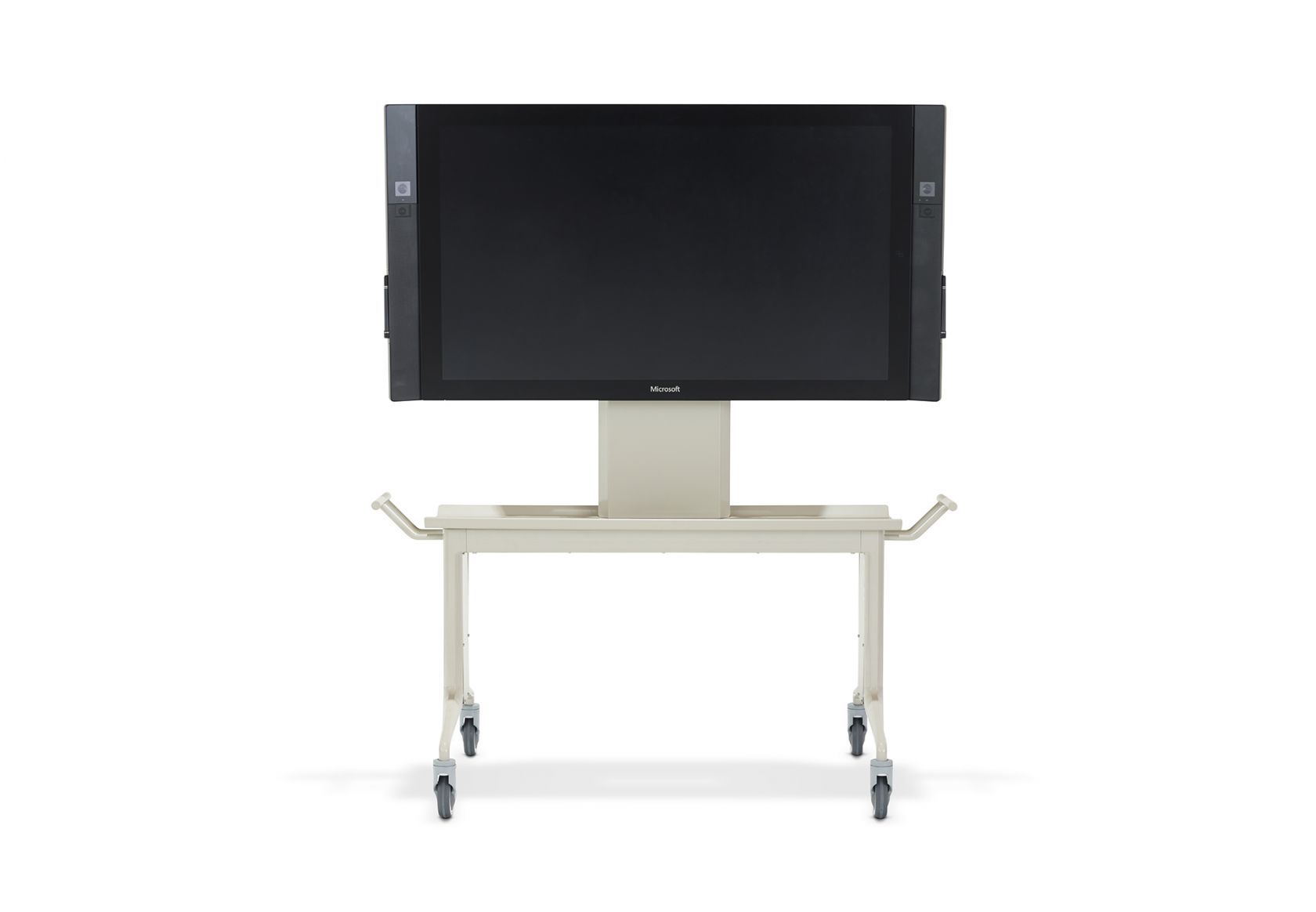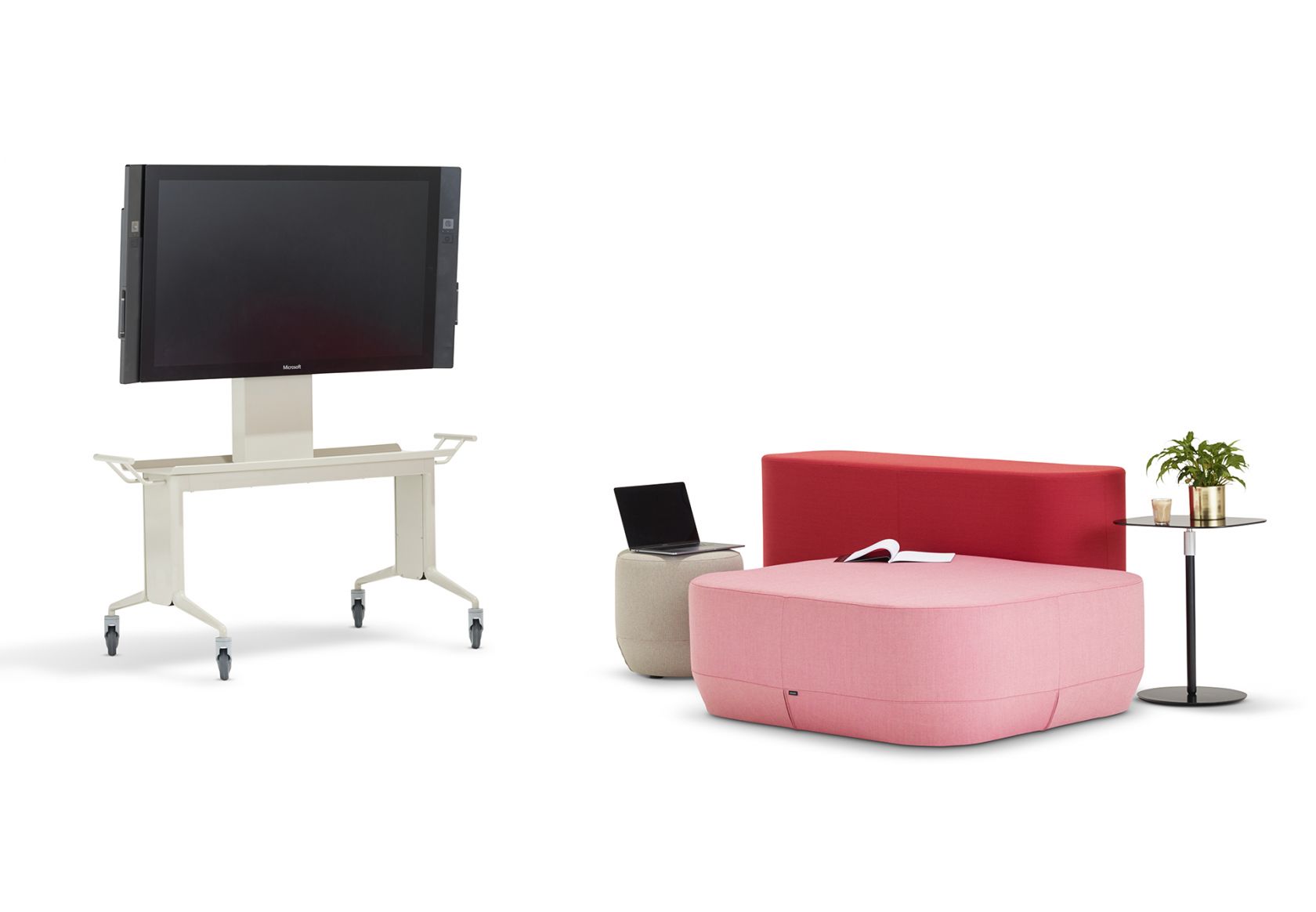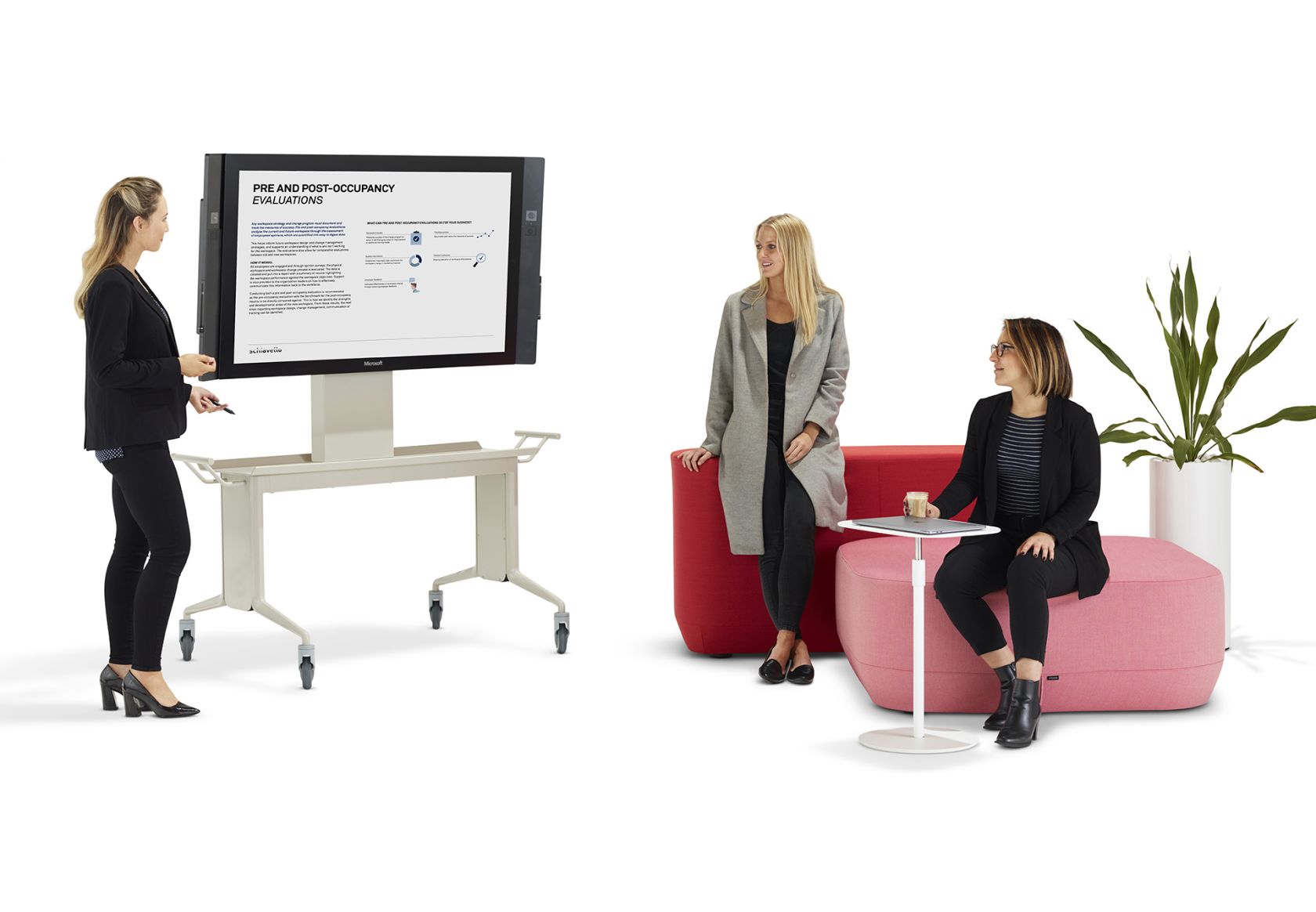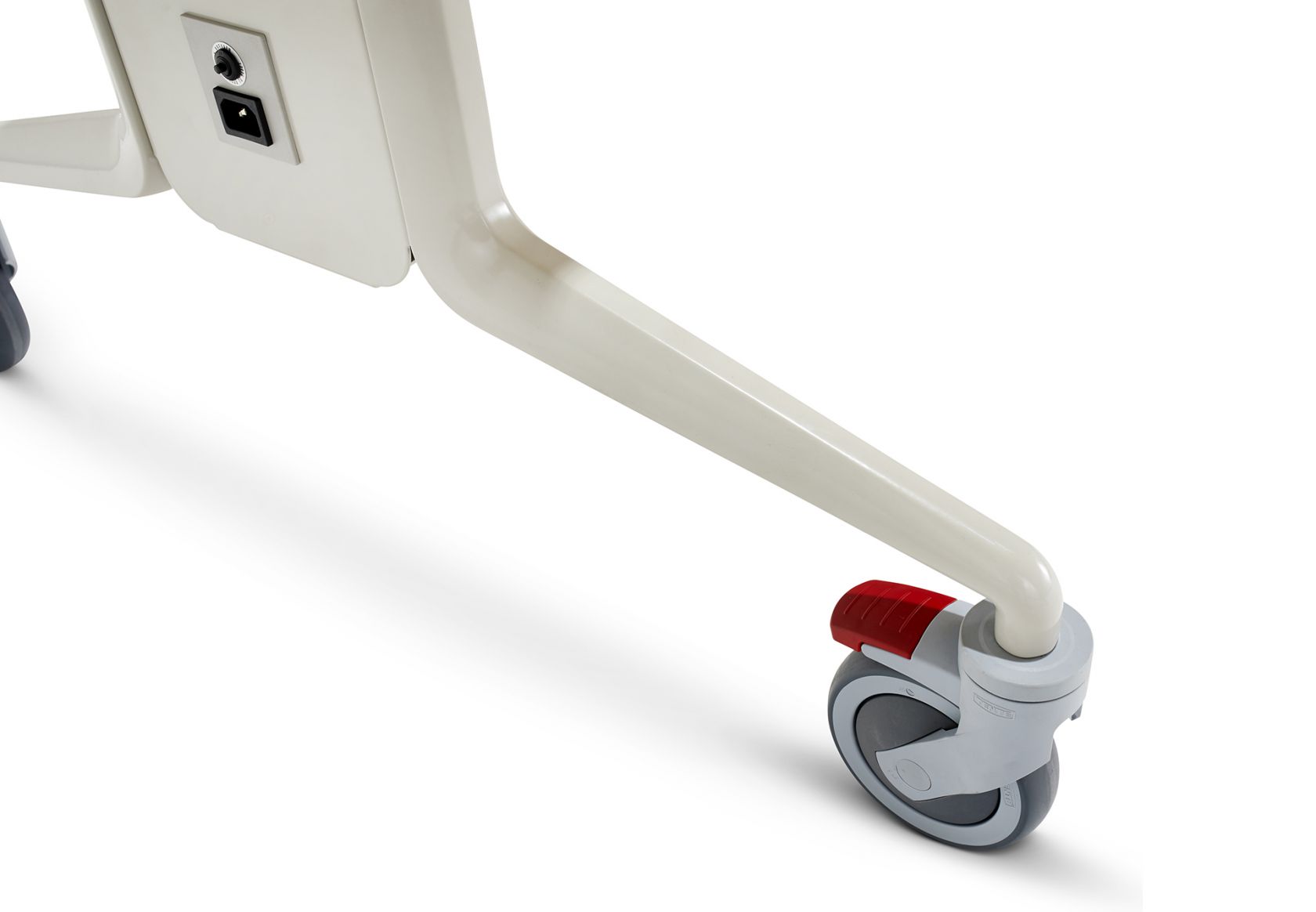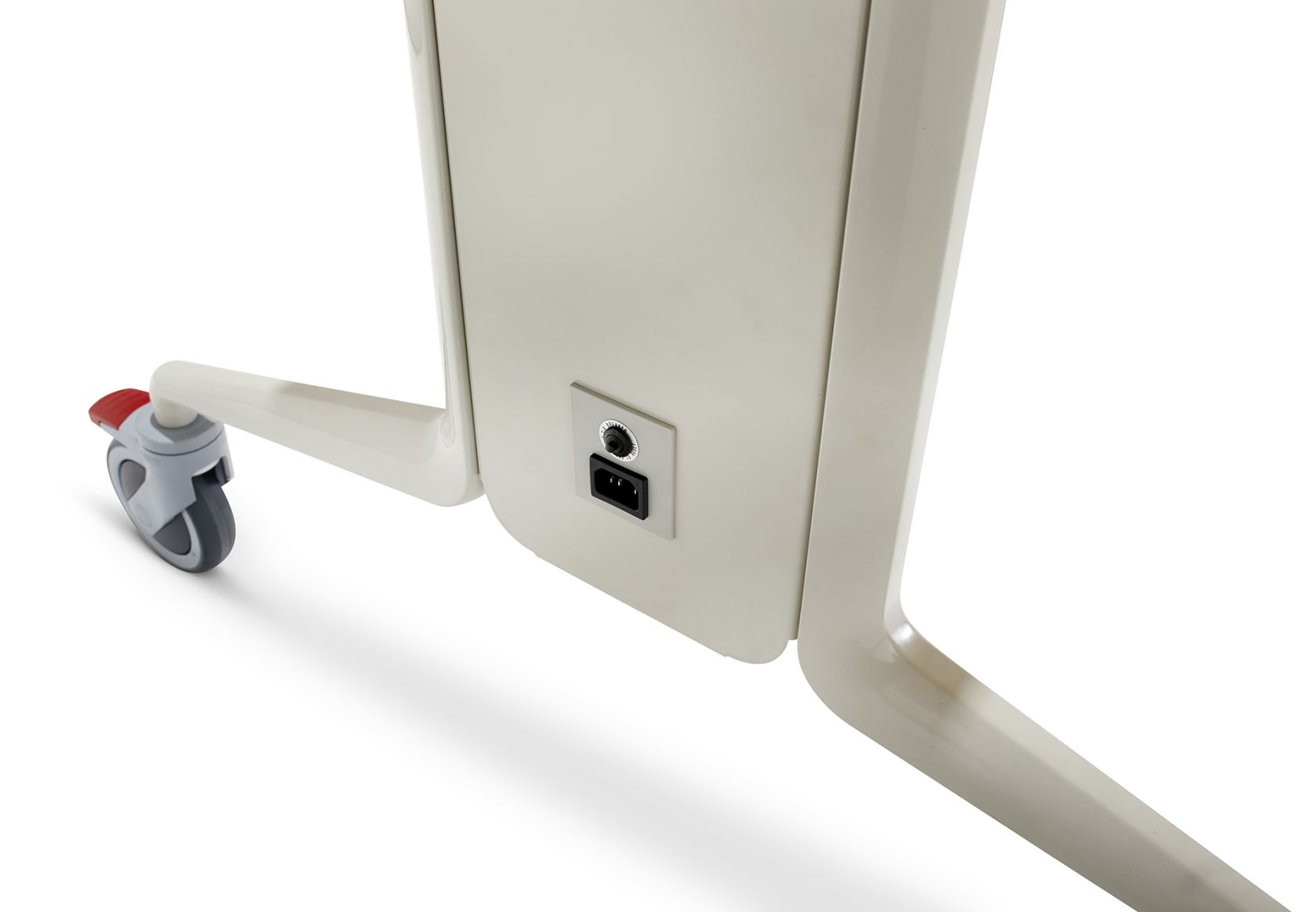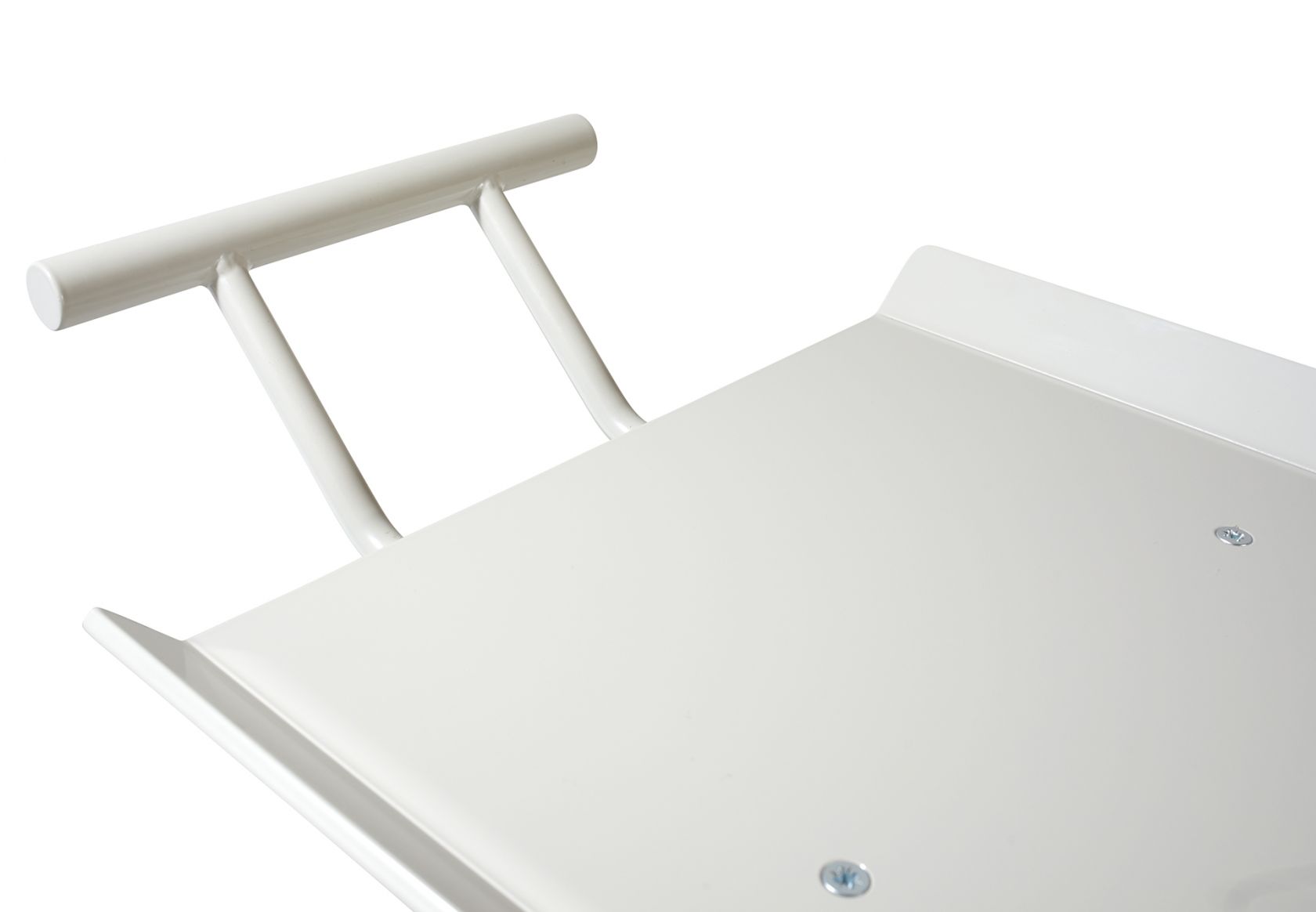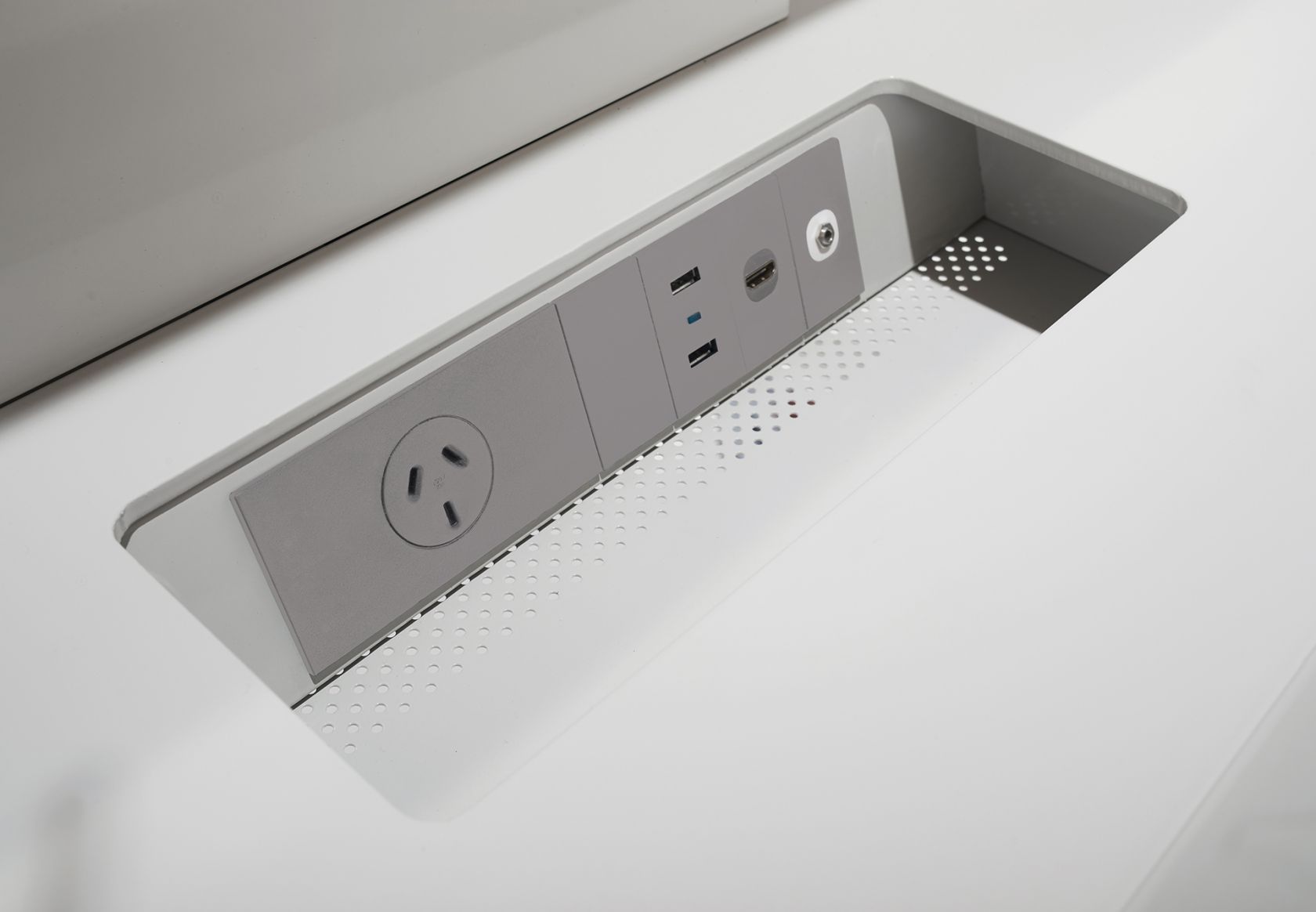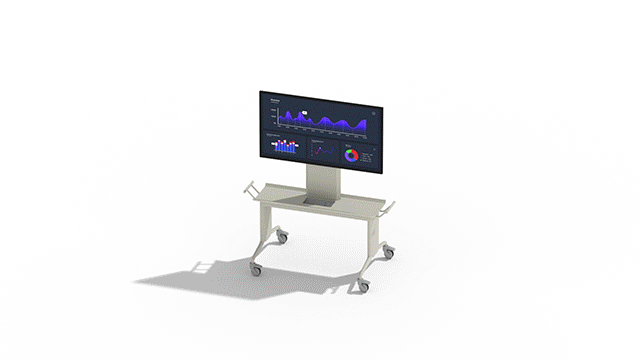 Overview
Mobile audio visual media stand with built in tech-integration.
1530W x 875D x 1715H mm, view all Specifications.
Holds any screen up to 60 inches and 100kg.
Fitted with 125mm castors and handles.
Includes Powerbox with USB, HDMI and
Product of Australia.
5 year warranty.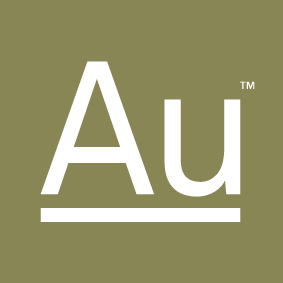 ColourLab finishes
Category 1 / Metal Powder Coat
Black (Satin & Texture)

Parchment (Texture)

Obsidian Glass (Texture)

Strata (Satin & Texture)
Category 2 / Metal Powder Coat
Parchment (Satin)

Obsidian Glass (Texture)

Cement Grey (Satin)

Emerald Green (Satin)

Fir Green (Satin)

Gentian Blue (Satin)

Grey Beige (Satin)

Orange Brown (Satin)

Oxide Red (Satin)

Pale Green (Satin)

Silk Grey (Satin)

Steel Blue (Satin)

Signal Brown (Satin)

Ash (Satin)

Blush (Satin)

Stone Grey (Satin)
Category 3 / Metal Powder Coat
Colza Yellow (Satin)

Ruby Red (Satin)

Sulfur Yellow (Satin)

Traffic Red (Satin)
After extensive research into the industry's leading media stands, Schiavello Design Studio identified the need for an effective, considered and elegant unit. Most media stands on the market were found to be cumbersome and lacked efficient design thinking. When a user is writing on the screen, the legs of most stands would get in the way, cables would drag behind when the unit was moved, and visually, they were generally chunky with very little aesthetic appeal.
Together with designer Mario Ruiz, Schiavello Design Studio worked to blend the lightweight, sleek elegance of Mario Ruiz's Aire Table with a practical media stand, suitable for the 21st century. This evolution of the Aire range worked to bring the collection forward with the integration of digital products and technology to support the everyday workplace.
The Aire Media Stand features an unparalleled level of efficiency, with an integrated power and data panel, a single, unpluggable power cord, ergonomic handles and high-quality castors that make moving the heaviest of screens an effortless task. Combined with the lightness of Aire legs – that remain out of the way no matter the task – the unit is an industry-leader, making the integration of digital screens simple and streamlined.
Mario Ruiz has a 20-year product design career that spans furniture, technology, lighting, office and applied graphics. His skill and multidisciplinary experience has seen him collaborate with over 120 companies worldwide and be acknowledged with more than 40 awards in Europe and the United States.
In 2011, a mutual friend introduced Mario and Peter Schiavello. With a penchant for talented designers, Peter asked Mario to design products that would meet the needs of the future, one of which was the Aire Table. Since Schiavello had produced a number of successful desking products, the company's design and manufacturing were well equipped to bring such a versatile and light design to fruition.