Vecos Smart Storage
The Vecos Locker System transforms spaces through a smart and adaptable technology. Conveniently run through an app, the Vecos Locker System allows users to remotely book, release or open a locker from their phone, opening up a new realm of possibilities for space and creating an environment equipped for the future.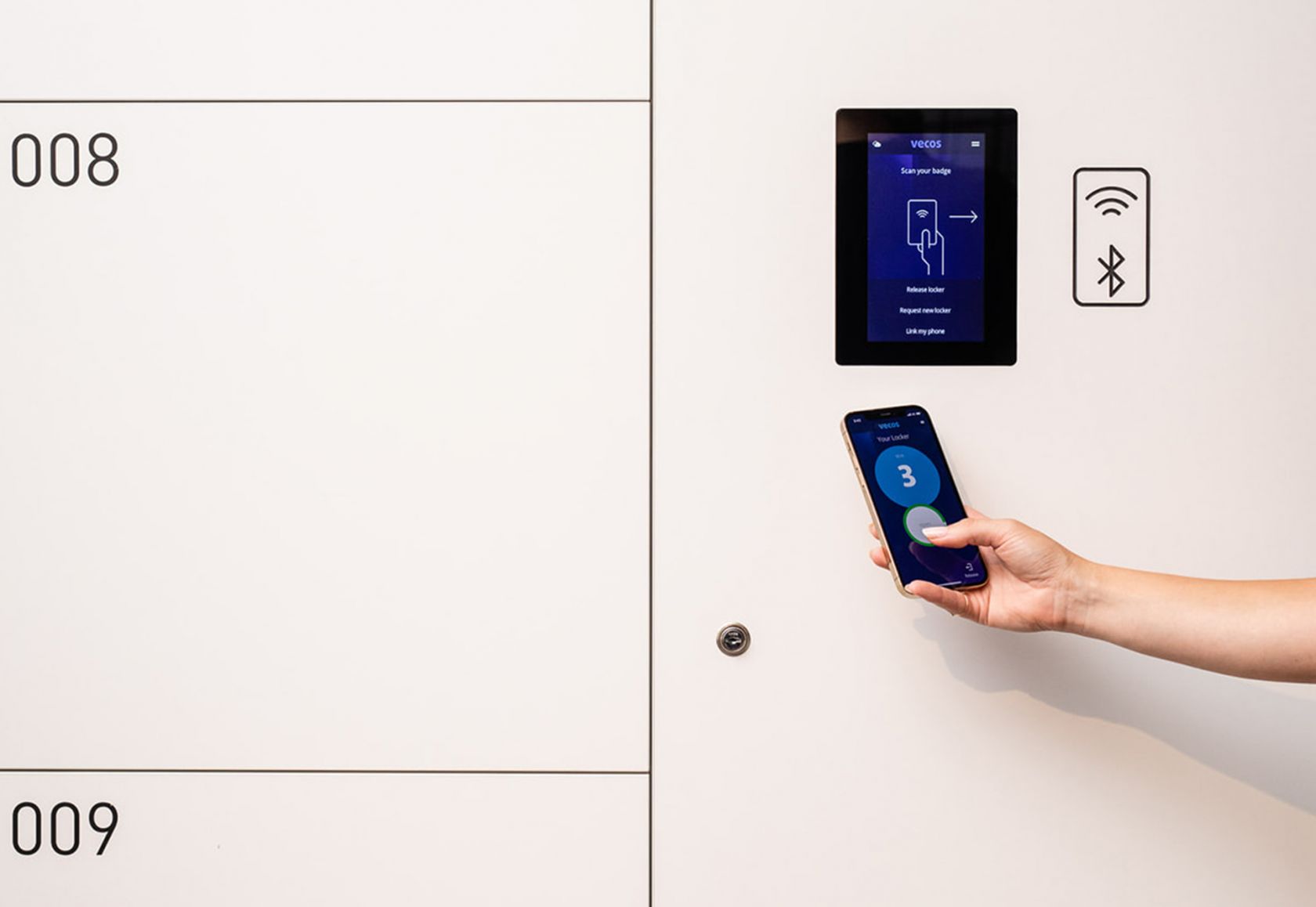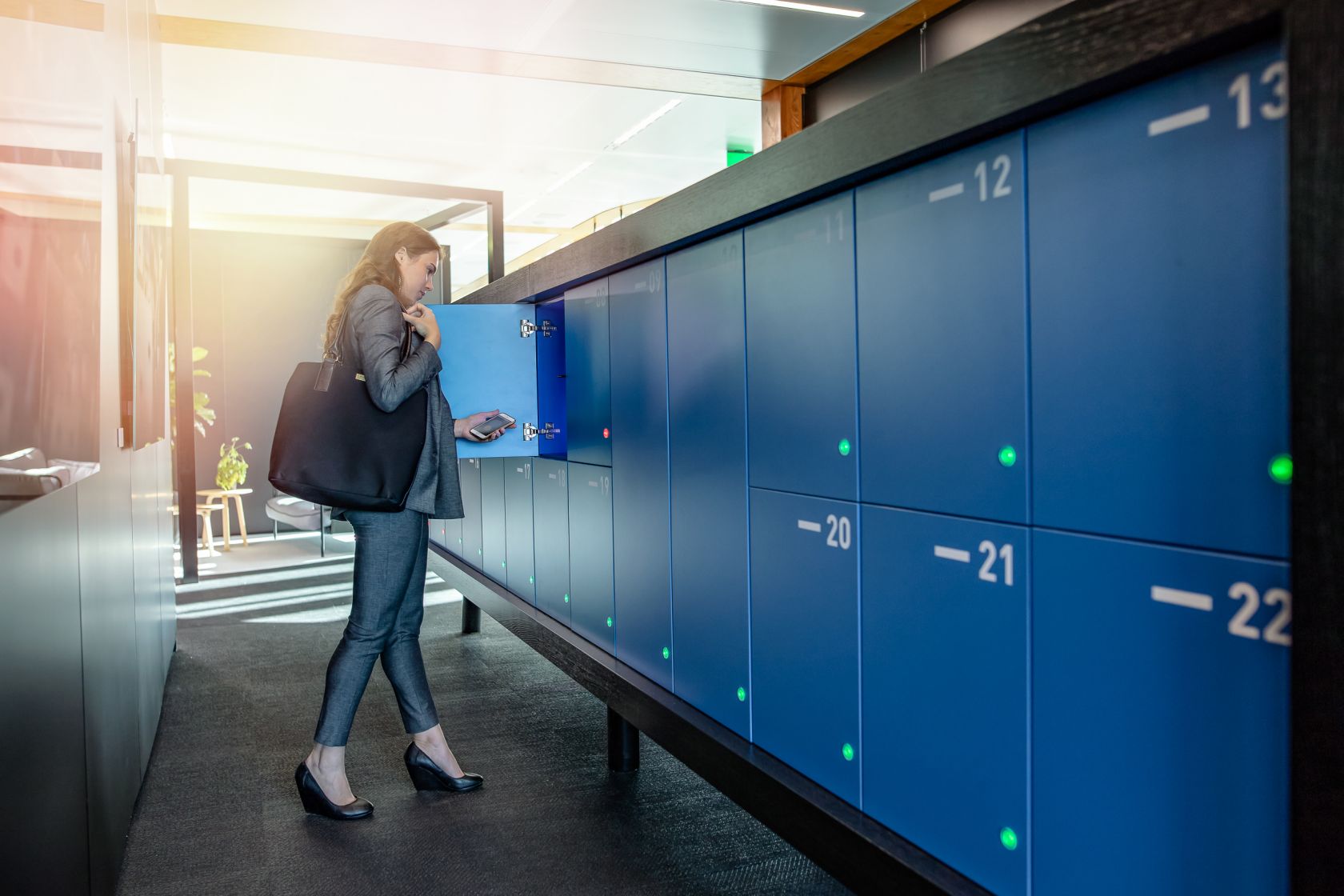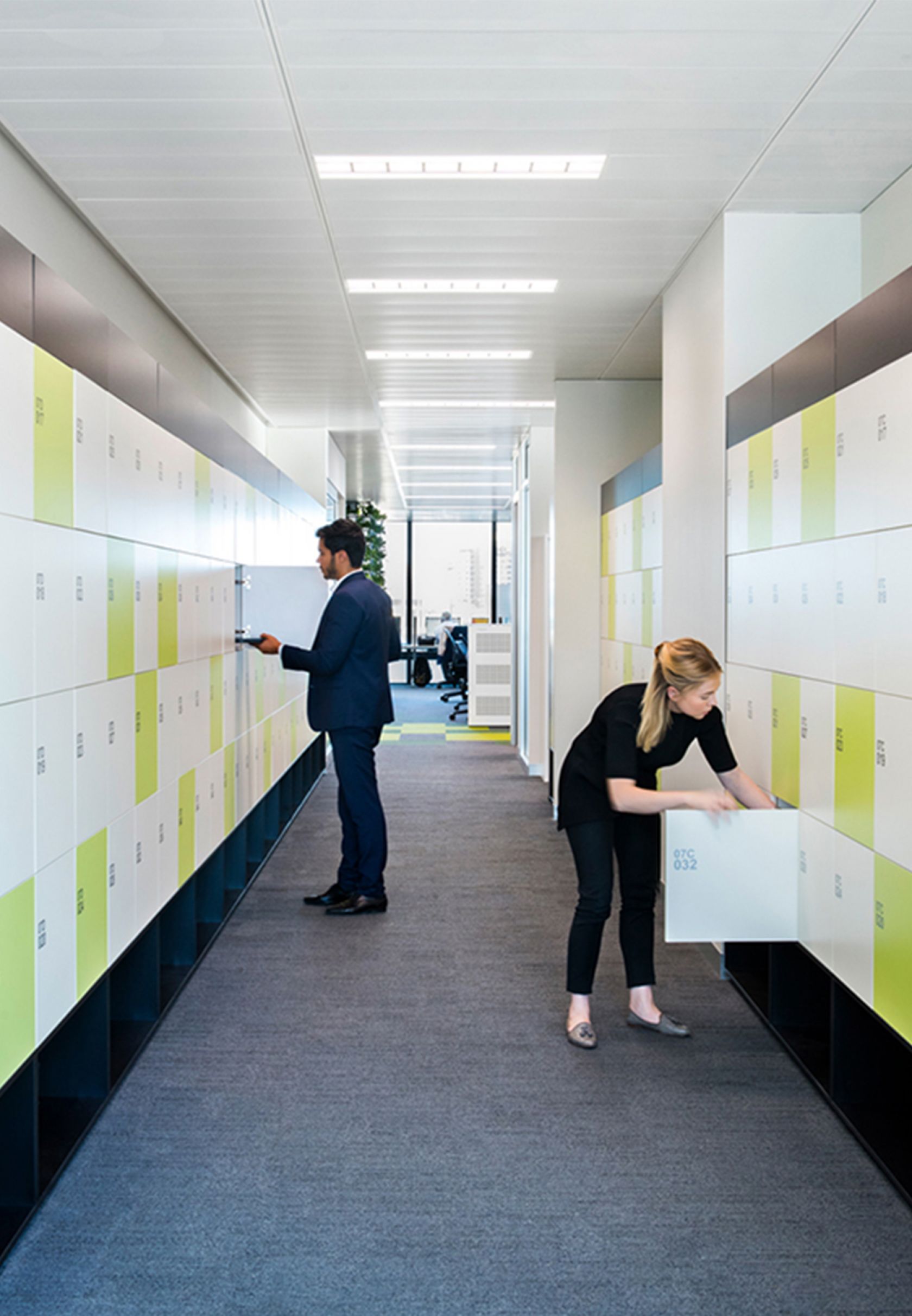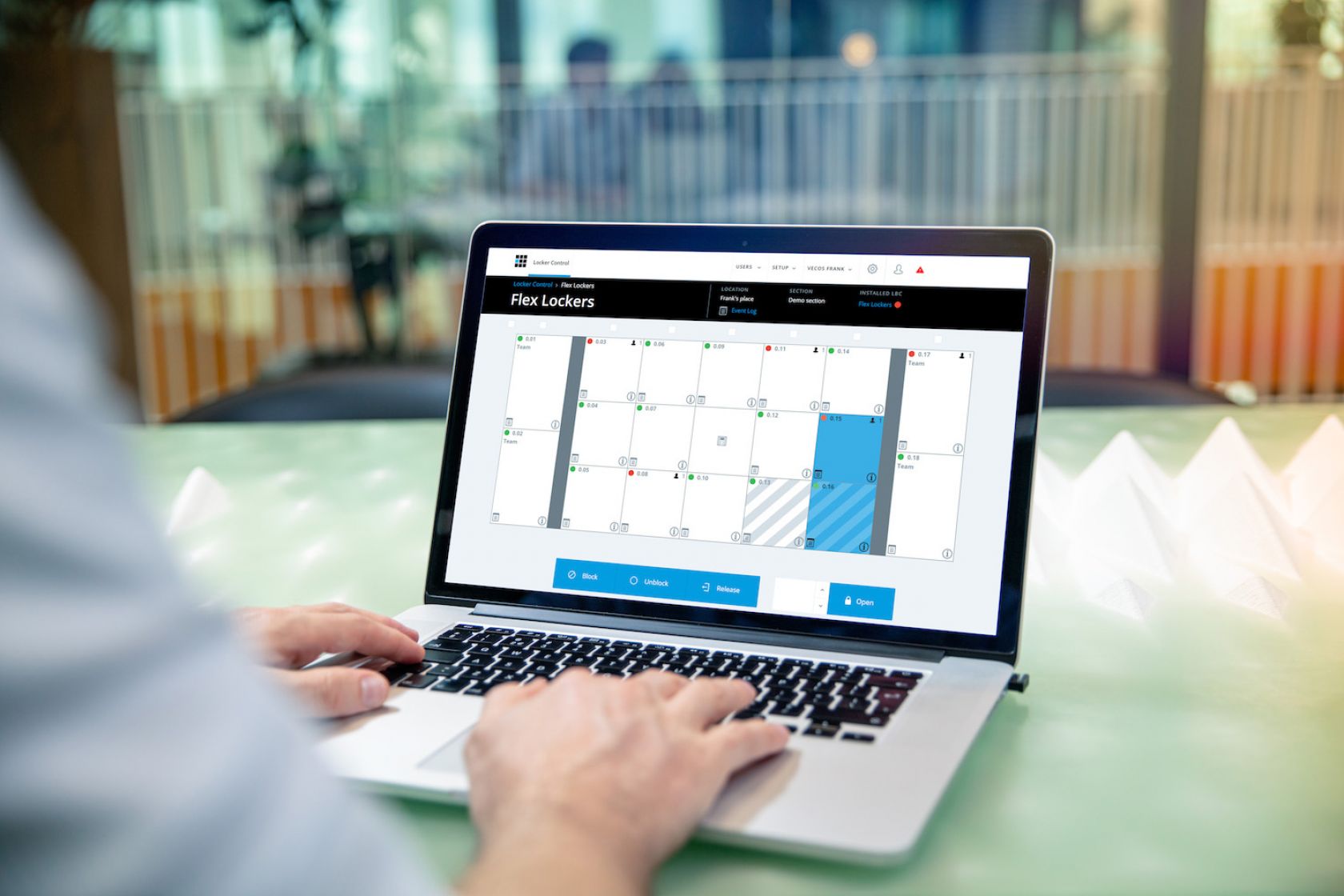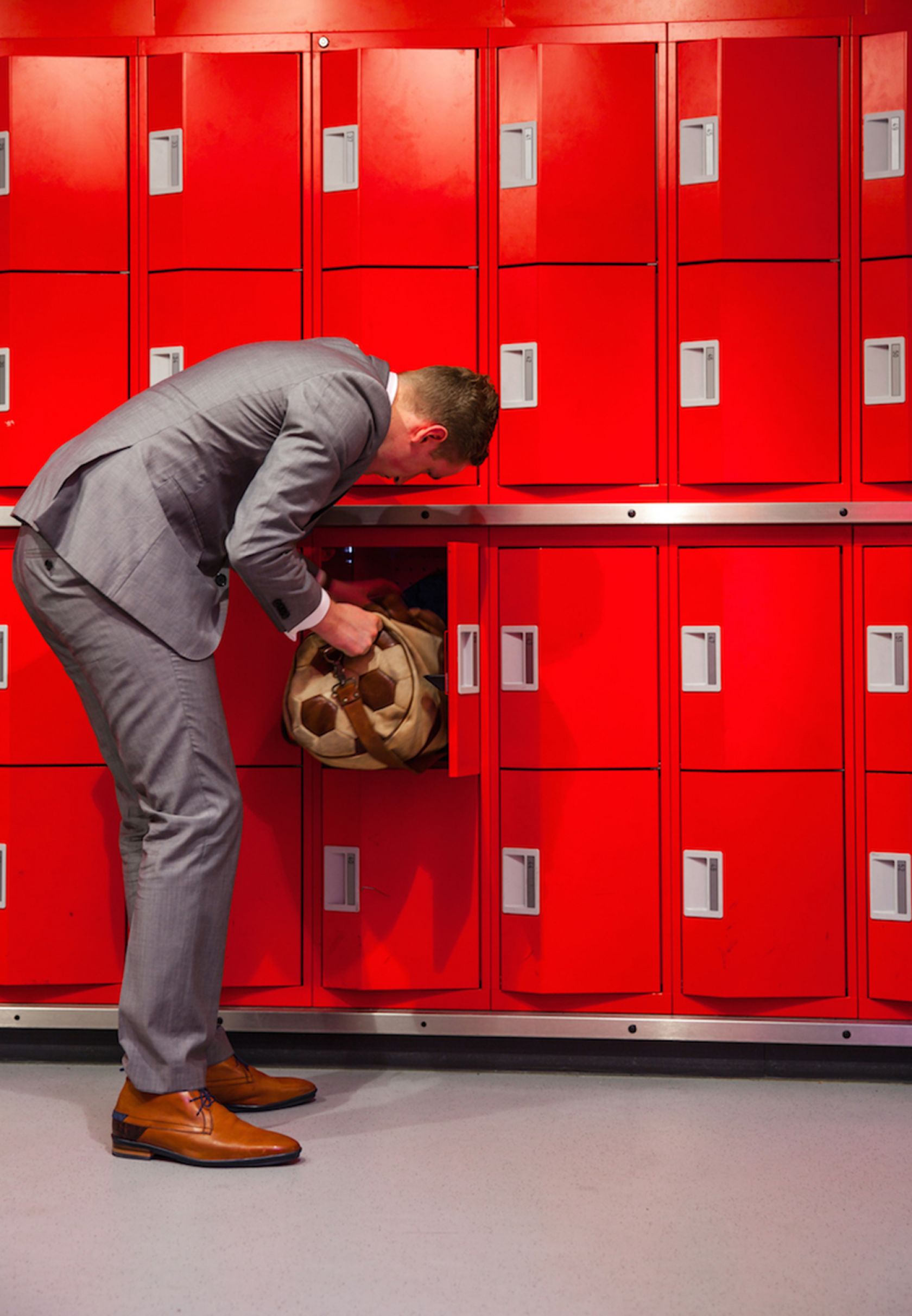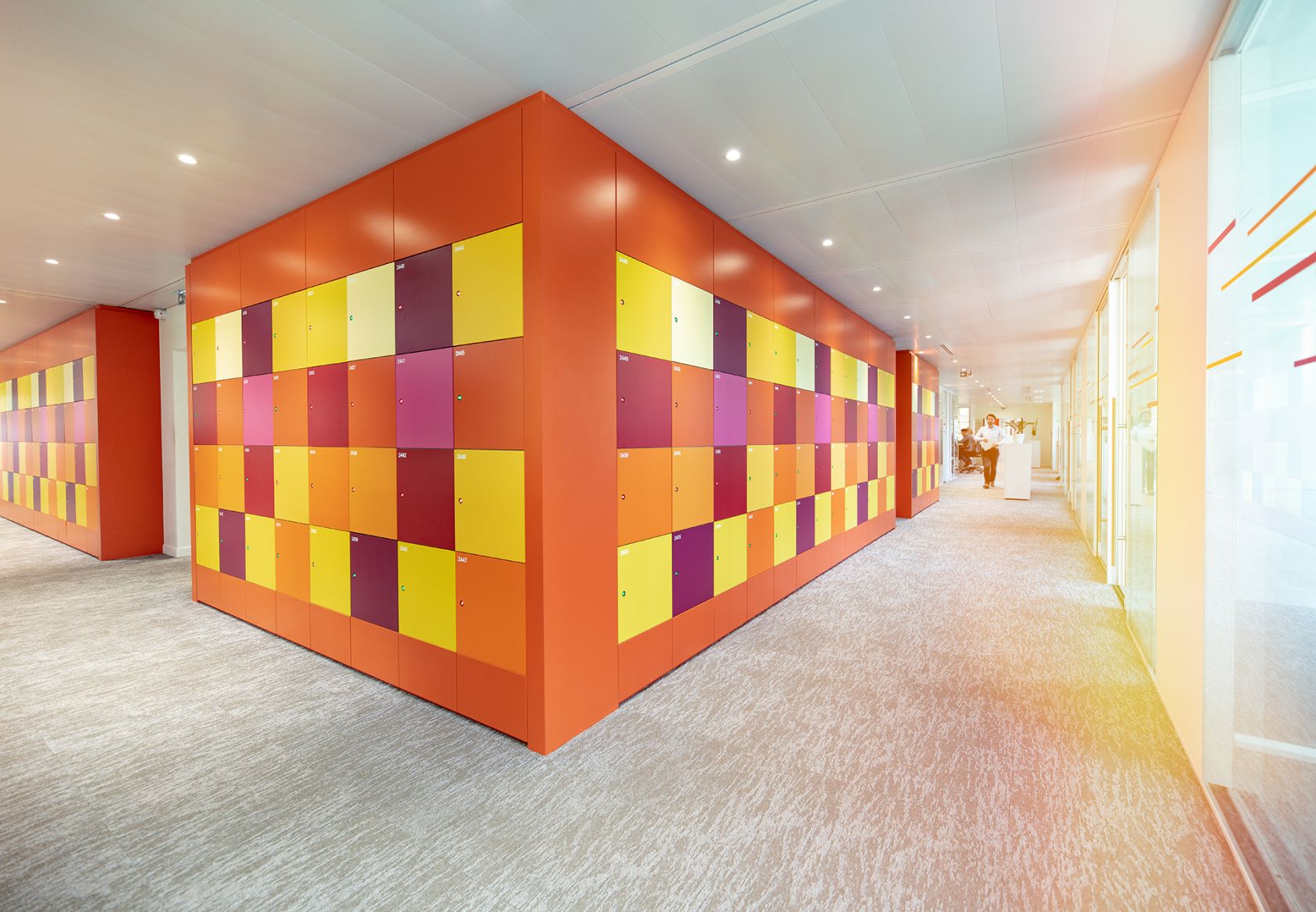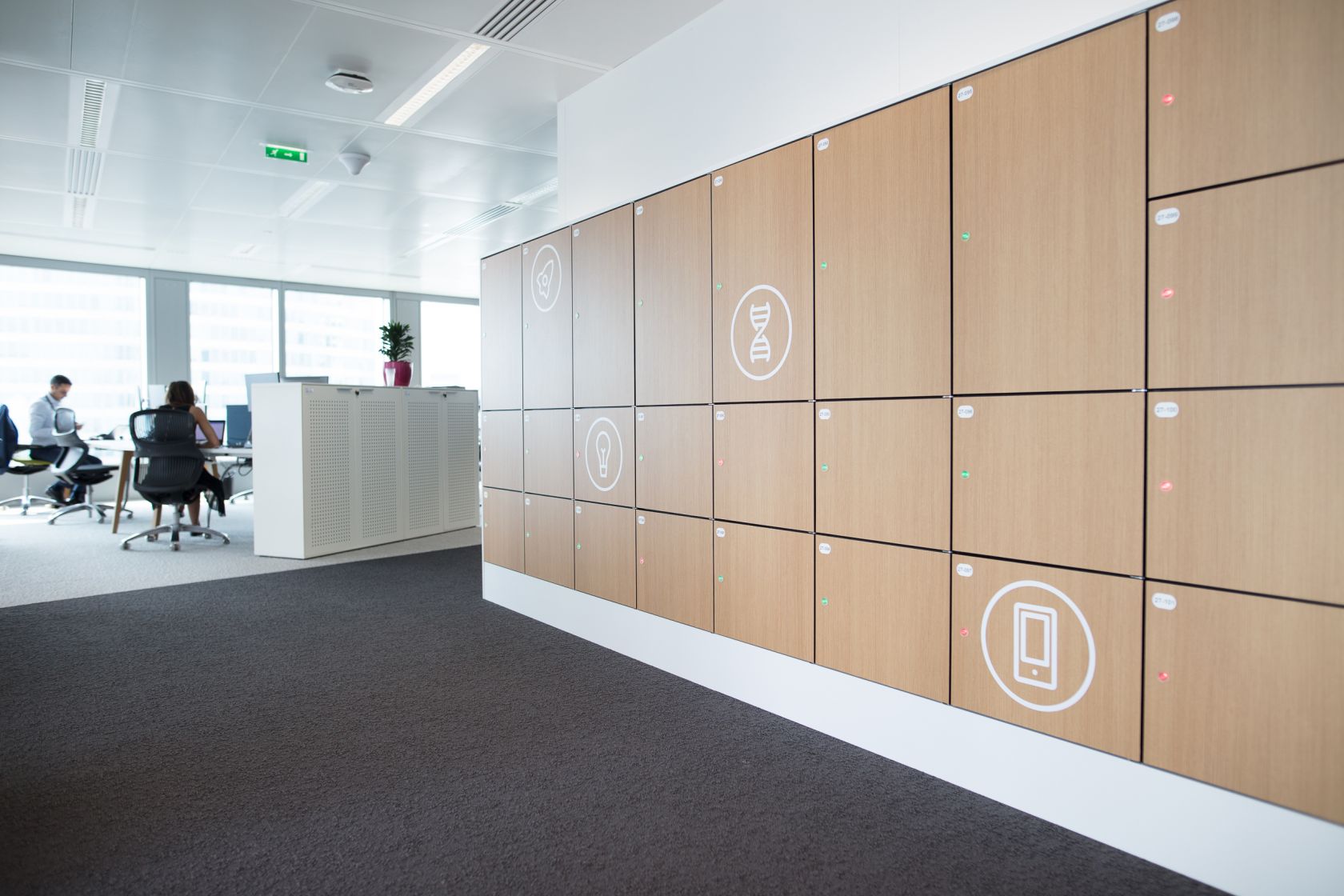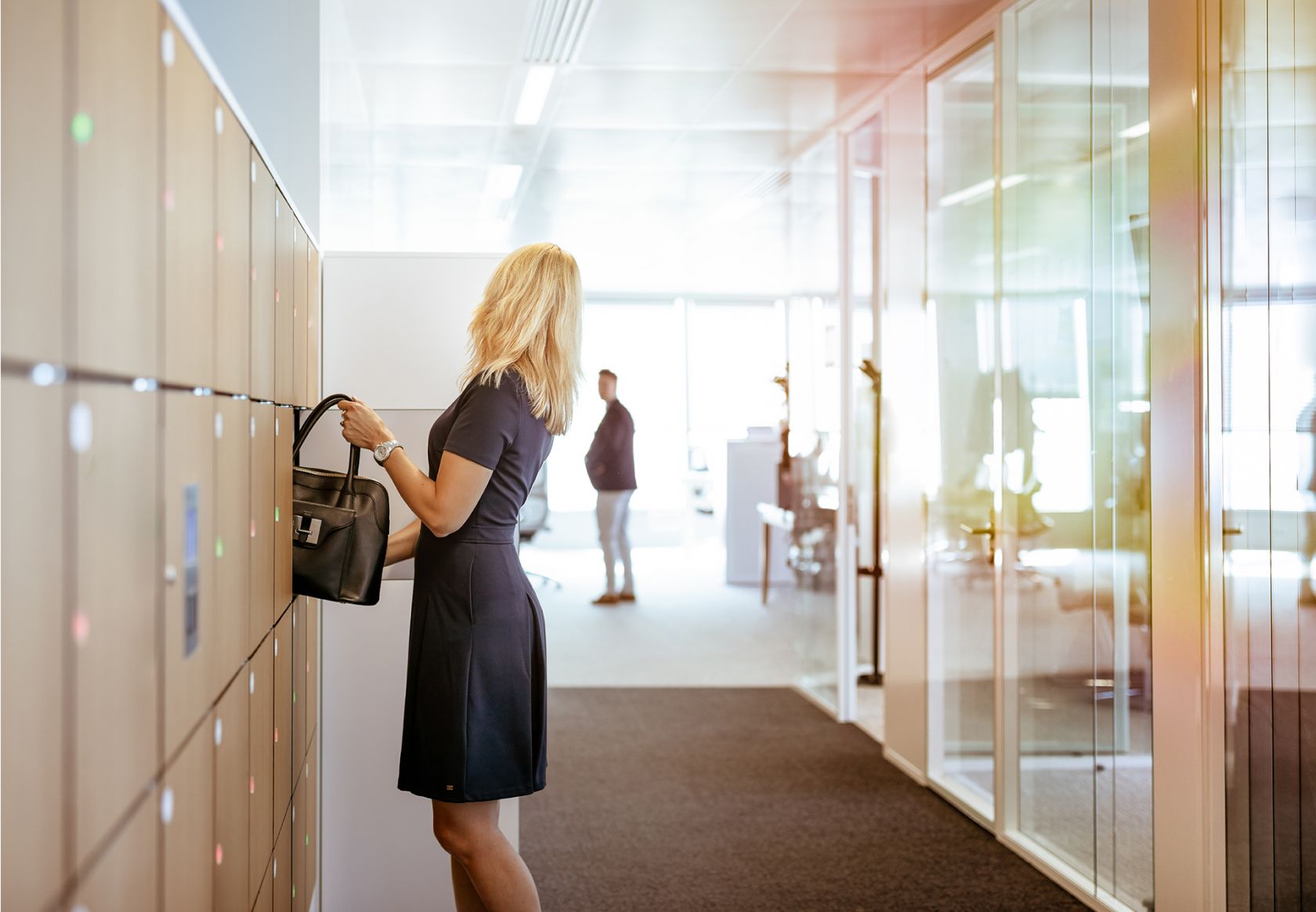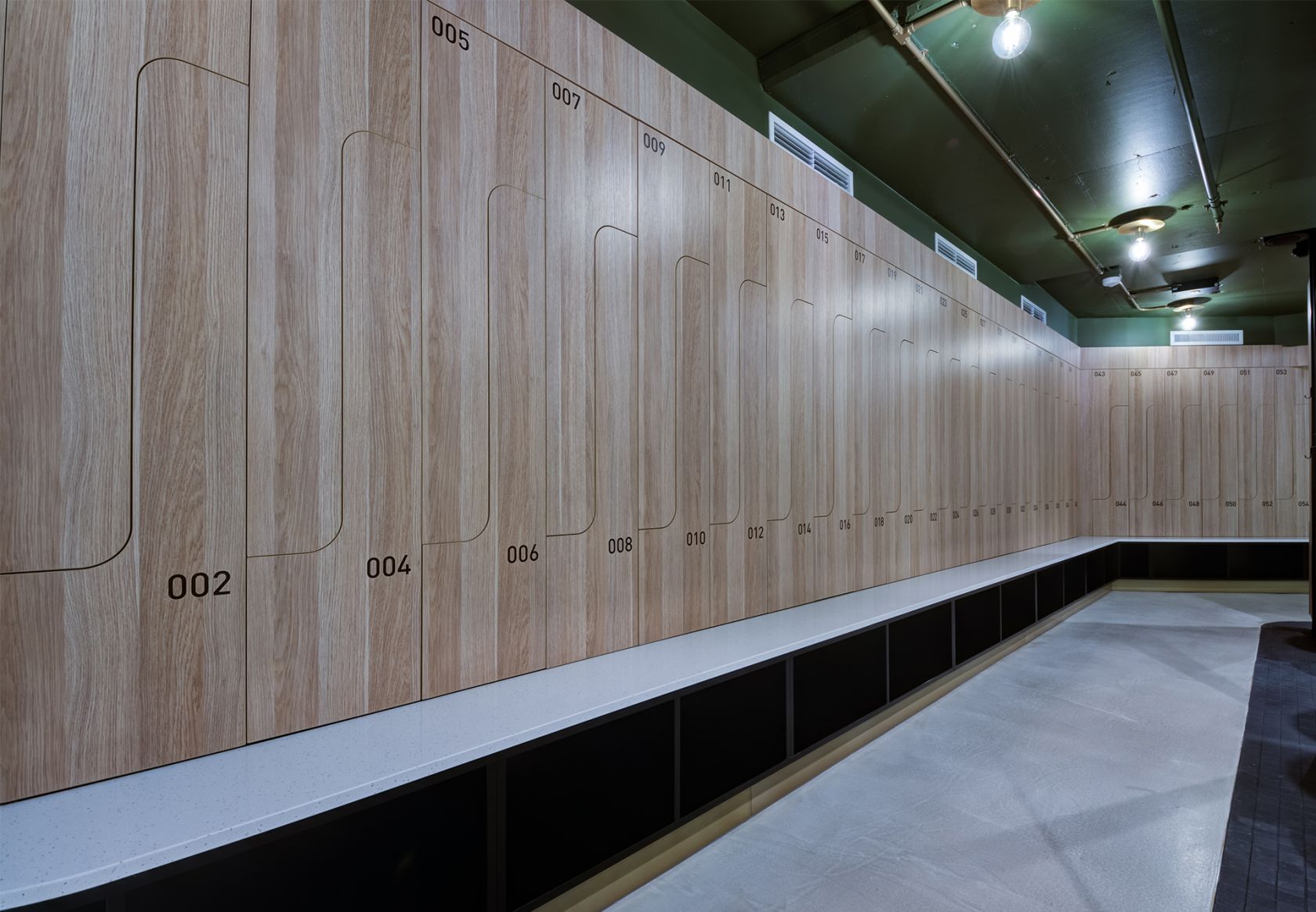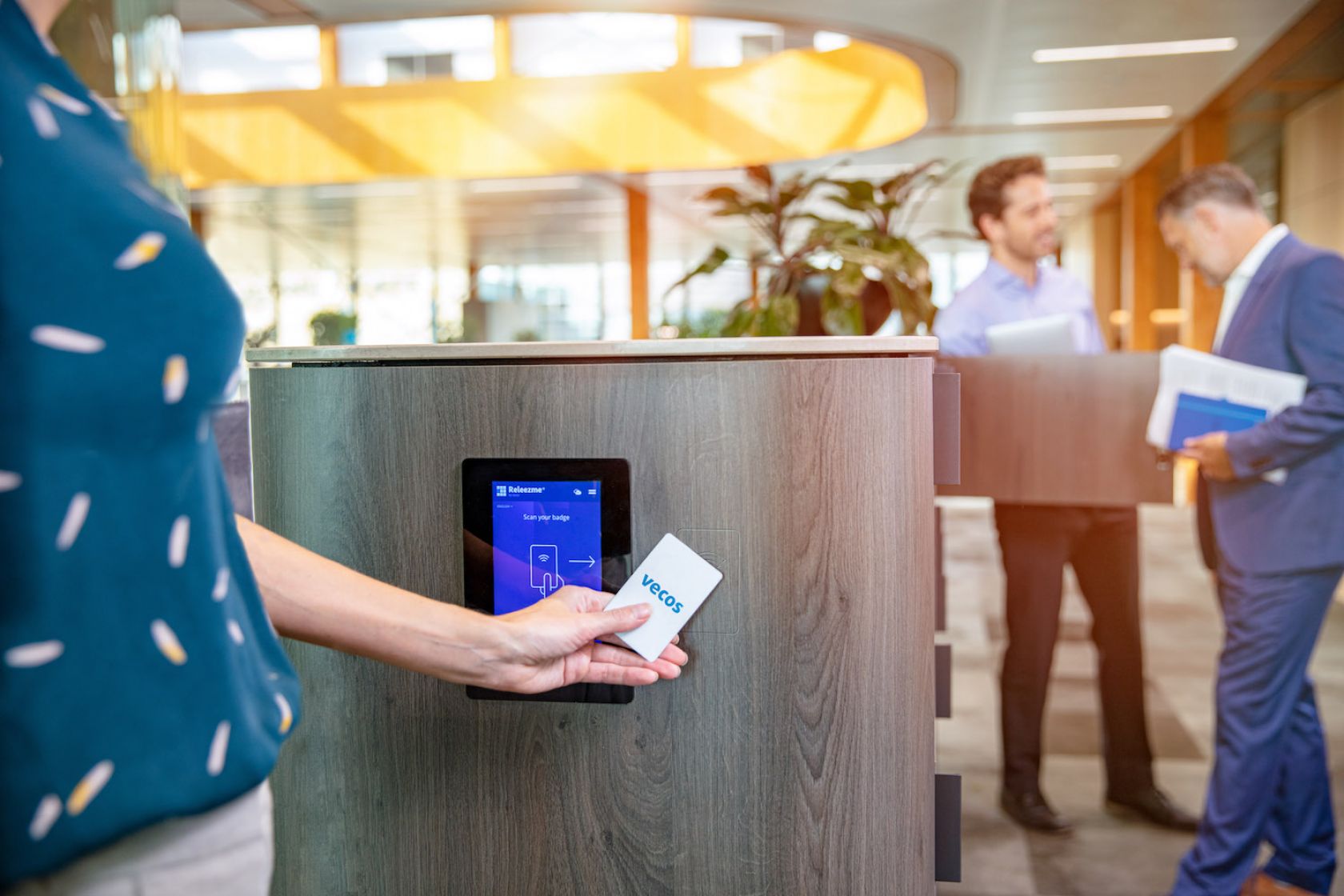 Overview
Electronically controlled smart locker system
Bespoke software for full user control and customisation
Tailored sizing available, view all Specifications
Intergratable app for touch-free booking, access and control
Automatic software updates and reporting
Warranty 24 months for hardware and 5 years for joinery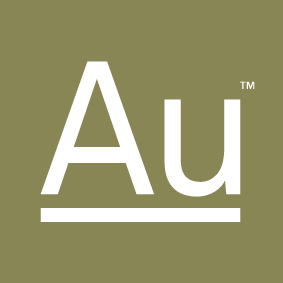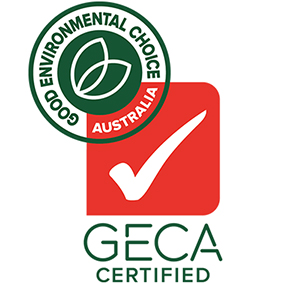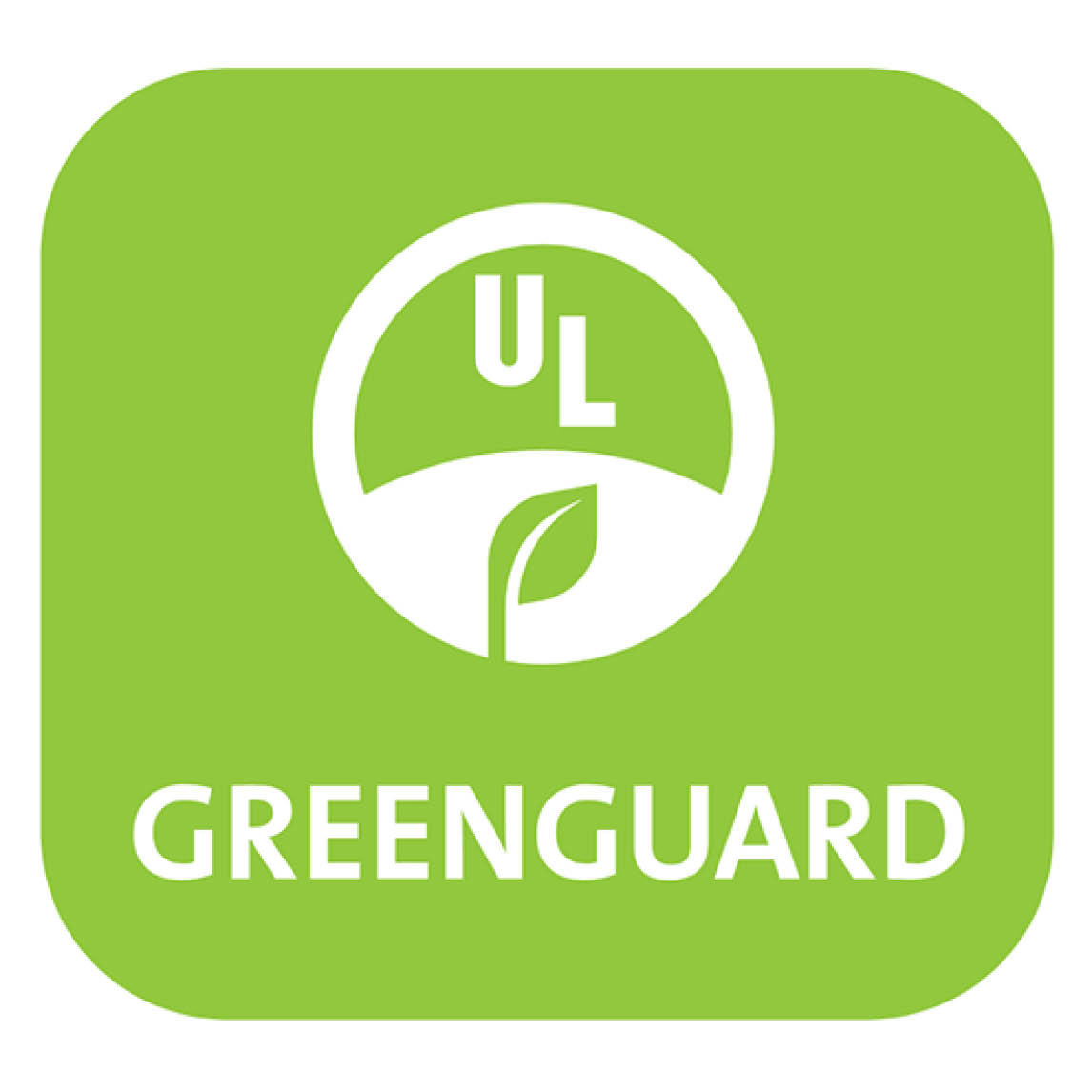 ColourLab finishes
Category 1 / Metal Powder Coat
Black (Satin & Texture)

Parchment (Texture)

Obsidian Glass (Texture)

Strata (Satin & Texture)
Category 2 / Metal Powder Coat
Parchment (Satin)

Obsidian Glass (Texture)

Cement Grey (Satin)

Emerald Green (Satin)

Fir Green (Satin)

Gentian Blue (Satin)

Grey Beige (Satin)

Orange Brown (Satin)

Oxide Red (Satin)

Pale Green (Satin)

Silk Grey (Satin)

Steel Blue (Satin)

Signal Brown (Satin)

Ash (Satin)

Blush (Satin)

Stone Grey (Satin)
Category 3 / Metal Powder Coat
Colza Yellow (Satin)

Ruby Red (Satin)

Sulfur Yellow (Satin)

Traffic Red (Satin)
Category 1 / Laminate
White

Parchment

Polar White
Category 2 / Laminate
Black

Cinder

Oyster Grey

Stone Grey
Category 3 / Laminate
Bottega Oak

Nordic Oak

Notaio Walnut
Spotless Laminate
Linoleum
Burgundy

Conifer

Mushroom

Nero

Pebble

Pistachio

Powder

Smokey Blue

Vapour
Timber Natural
Ash

Limewood

Walnut Biancato

Walnut Milano
Timber Paint
Ash

Black

Blush

Cement Grey

Colza Yellow

Emerald Green

Fir Green

Gentian Blue

Grey Beige

Obsidian Glass

Orange Brown

Oxide Red

Pale Green

Parchment

Ruby Red

Signal Brown

Silk Grey

Steel Blue

Stone Grey

Strata

Sulfur Yellow

Traffic Red
Plywood
Plywood
The Vecos Locker System is smart, self-managing and facilitates the implementation of a flexible work culture. Be it activity-based (ABW), agile or even traditional, the Vecos Locker System enables the evolution of the modern workplace, allowing freedom and choice, and empowering users to have a place for belongings without the need for statically allocated real estate. The locker system's app provides flexibility in its ability to book and use lockers in both local and interstate offices with the press of a button, while its reporting allows an understanding of how the lockers are used – resulting in informed and intelligent business decisions.
Vecos Lockers can offer benefit to companies considering a future transition into agile or ABW working methodologies. With the ability to easily configure user and locker groups, companies can continue to tweak business rules to enable a move into agile/ABW, without the need for costly reformation of the base building.
Vecos is the market leader and trendsetter in the world of electronic locker management. Established in 1986, Vecos systems are manufactured in the Netherlands using high-quality components, while its HQ is located in Eindhoven.
The exclusive partner to Vecos in Australia, Schiavello specifies over 10,000 lockers a year to projects across the country. Companies including Australia Post and PwC have rolled out lockers in their workplaces nationally, while the Commonwealth Bank of Australia has installed the lockers in its new Australian Technology Park location, one of the largest activity-based workplaces in the world.