Customised Krossi gives a nod to BHP's work
A sense of space and materiality drives both meeting spaces, front-of-house areas and open workspaces. "As part of the design concept, we wanted the workstations and storage to feel like a piece of custom joinery that linked back to the overarching ideas of the workplace," says Kellie Newman of BVN.
Enabling this to be realised, Krossi workstations were customised with a warm beige laminate, Tasmanian blackwood timber veneer edge and matching pumice powder coat framing finish. The Schiavello workstation also provided the perfect platform for the functional requirements of BHP Billiton with the inclusion of a customised laptop drawer and refined cable management.
Screens and steel storage units add character
Further adding to the character of the workspace, low-level screens were customised with perforated patterns that were replicated throughout the building. Similarly, storage units were customised to sit off the ground and were fabricated in steel – a visual reference to mining themes considered in the design.
"These were simple, yet effective moves that contributed greatly to the character of the workspace at minimal cost to the client," adds Ms Newman.
Featured Products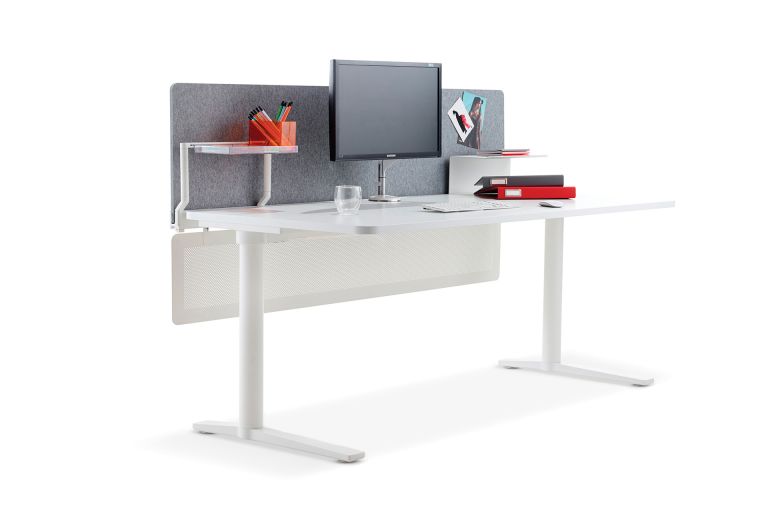 Encouraging natural movement for improved wellbeing, Krossi is a highly ergonomic, electronic, height-adjustable sit-stand workstation.