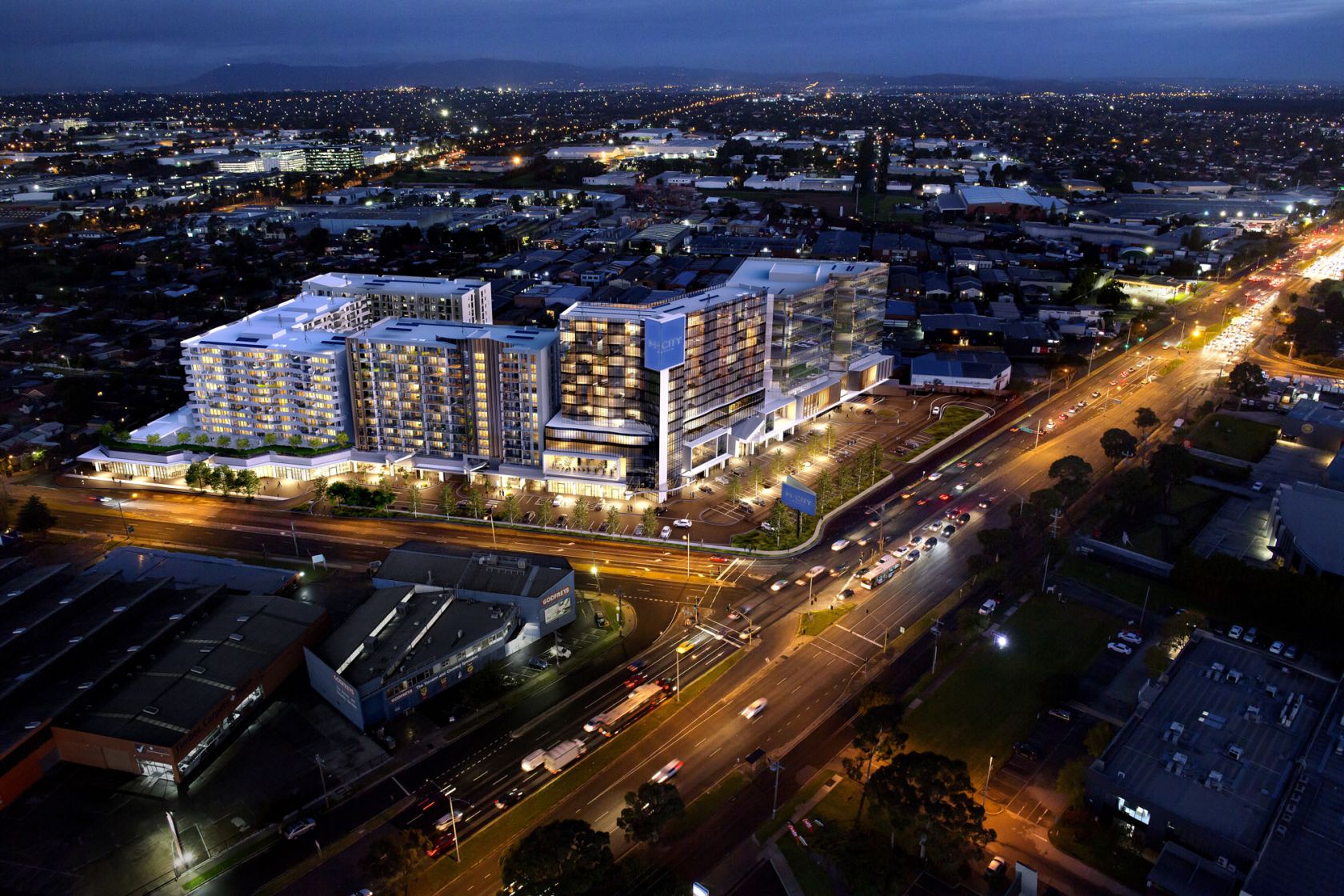 M-City Monash is the largest mixed-use development in metropolitan Melbourne
Schiavello today announced details of a new development project, to transform a co-owned 3.52ha parcel of land into a unique multi-use precinct located in one of the fastest growing employment corridors in Melbourne's east.
To be known as M-City Monash, this mixed-use development, the largest ever undertaken in the Melbourne metropolitan area, is set to rise from the prominent corner of Princess Highway and Blackburn Road. It will provide a range of residential offerings, hotel and short-stay accommodation, retail and convenience support, entertainment options, professional offices and child care all within the world-renowned education and medical precincts of the Monash municipality.
Peter Schiavello, Managing Director of Schiavello Group, said: "I am excited about the focus of the joint venture on creating an exceptionally high-quality precinct which will offer a wonderful place to live, meet and foster community, work and study, shop, maintain health and fitness and enjoy leisure and hospitality".
Three residential towers plus a low rise block will offer a range of contemporary living for families, couples, students and professionals.
An imposing addition to the skyline will be a nine-level office tower with triangular contours and layered glass facade boasting all the amenity of a CBD Office. A 250-bed premium hotel will provide for high-quality services for both business and leisure, featuring a conference centre and ballroom.
Common lifestyle amenities will include large open podium landscaping featuring leisure area, pool, tennis court, and gymnasium.
A large-scale two level natural light-filled retail centre will provide robust amenity and speciality retail stores offering vibrant convenience and lifestyle choices for residents, visitors, professional and students.
With demolition completed, apartment sales, retail and office leasing campaign soon to be launched it is anticipated construction will start as soon as the third quarter of this year.
A passionate and very experienced team will bring M City to life over the next 3.5 years.
For all media enquiries please contact the Project Director Mr Vito Chiodo 0478 136 168.