Authentically Australian means designed, sourced, manufactured and assembled in Australia. We do it all.
Work from home packages
Work from home the right way, with our retail and corporate furniture packages.
Work from Home
Schiavello's hand-picked home office furniture will help you work from home, the right way.
Uniting virtual and physical, Nura Space is a unified working platform (UWP) designed to understand, redefine and optimise the workspace of the future.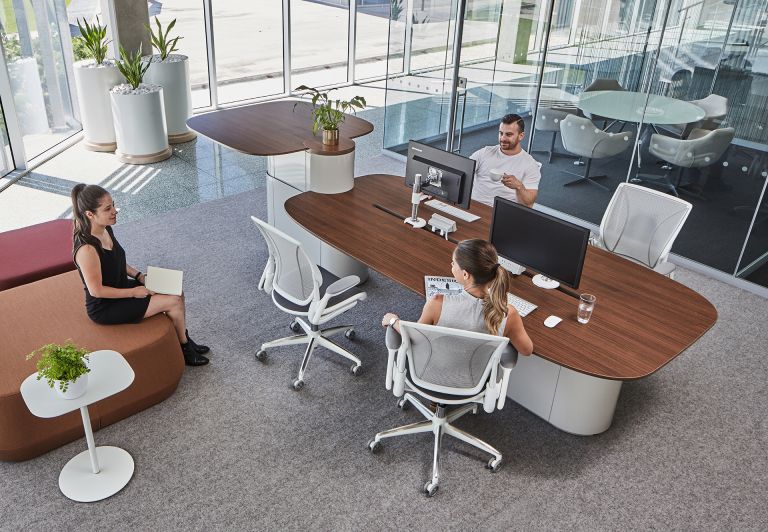 Stunningly designed and tech-enhanced, Agile Table is a premium height-adjustable team table for the collaboration and flexibility of the modern workplace.
The three crucial contributors; people, products and partnerships make Schiavello Authentically Australian.
The impact of the COVID-19 pandemic extends so far and wide that the industry most fundamentally affected is often overlooked: our integral healthcare sector.
In collaboration: Giulio Ridolfo
ColourLab Brochure
ColourLab is an honest and considered colour palette, compiled for you to enjoy in any and every environment.