FQR NX
Further enhancing the Focus Quiet Room collection, FQR NX offers a WiFi-enabled meeting room booking panel that is integrated with the Nura Space platform. Users can book and check-in to meetings via the panel directly, as well as view upcoming room bookings. Meeting room usage is optimised through real-time booking data, whilst the ability to retrofit with existing meeting room solutions delivers a flexible and sustainable approach to workplace spaces.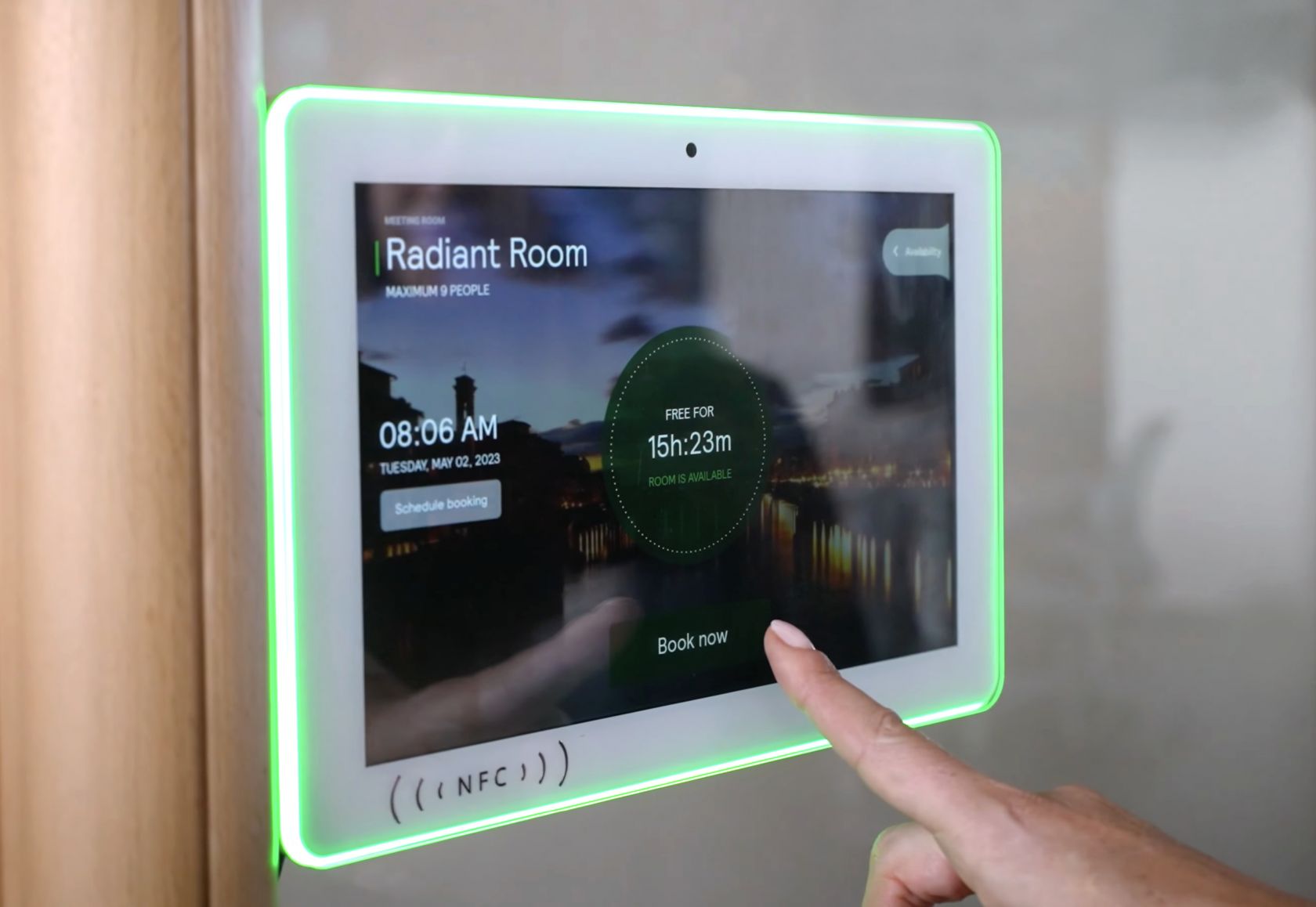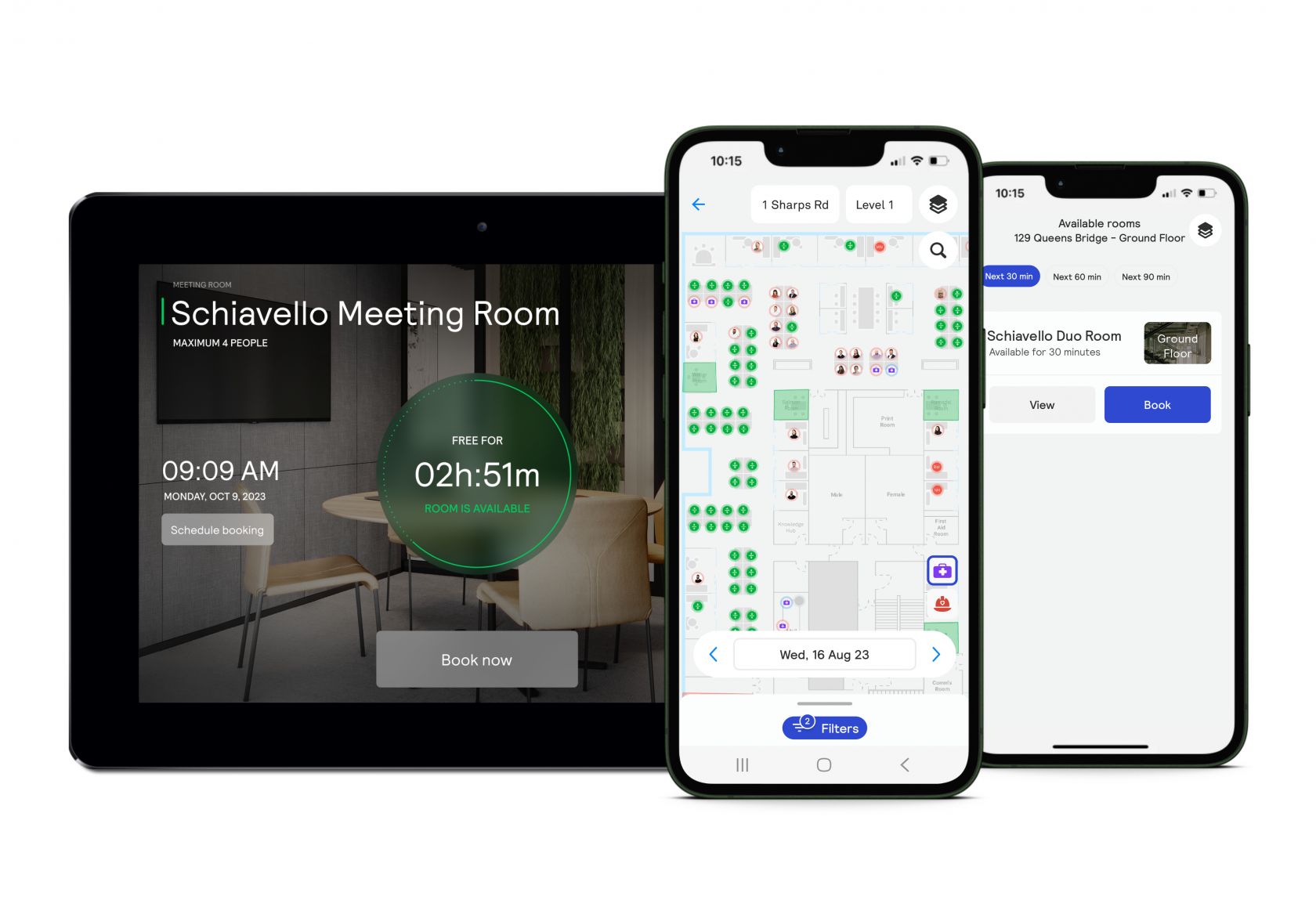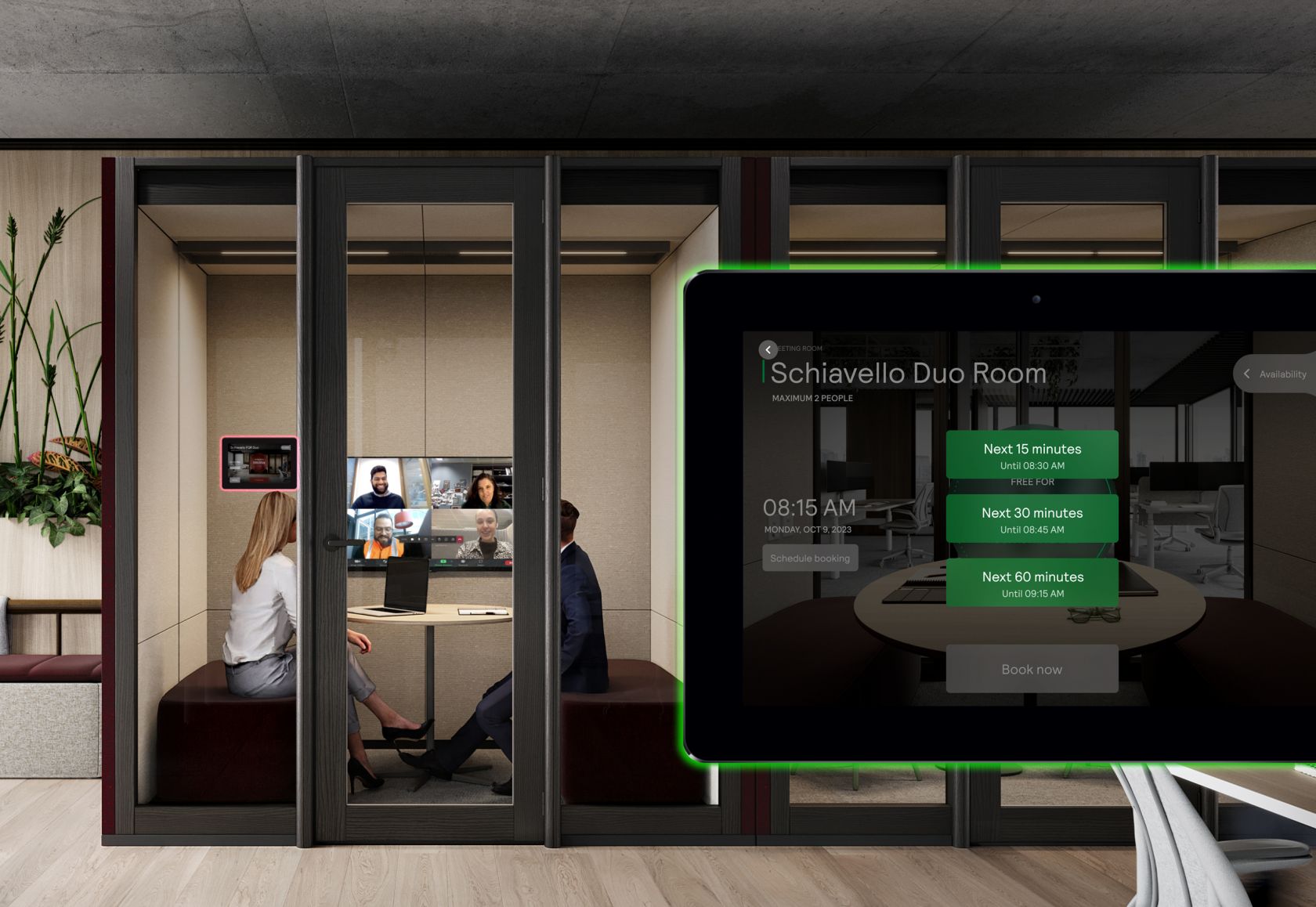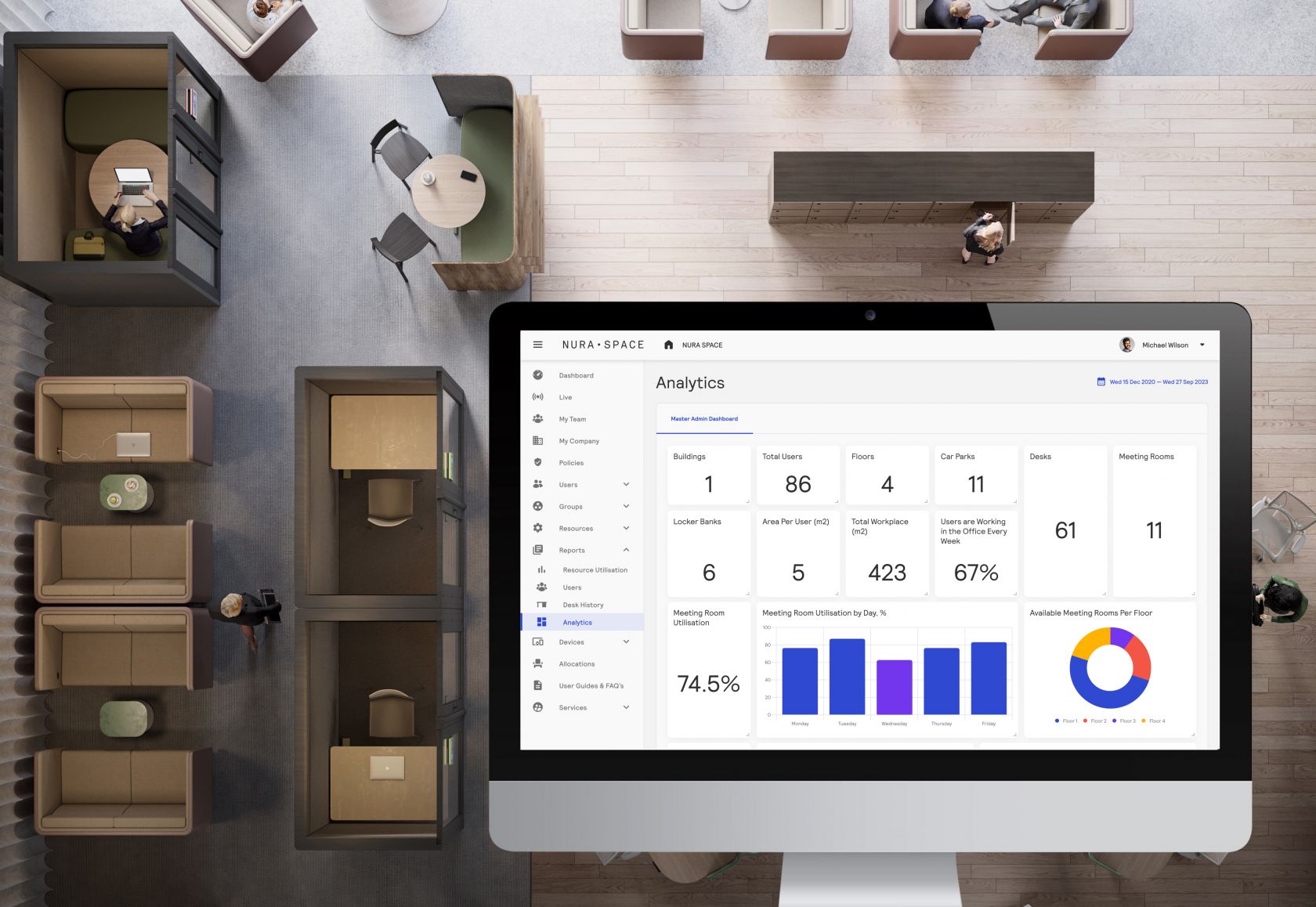 Overview
Users can directly book, check-in or view meeting room bookings via panel
Integrates with Nura Space workplace management software and Microsoft Suite for a seamless user experience
LED light bar communicates room status
In-house customer support
Automatic software updates and metrics
12 month warranty on booking panel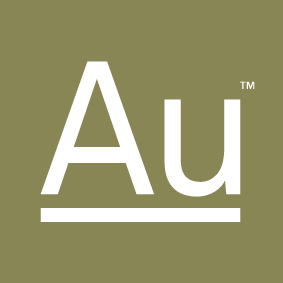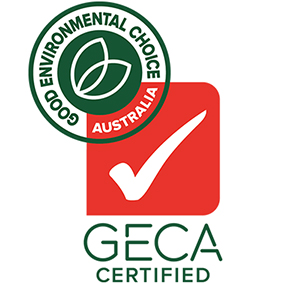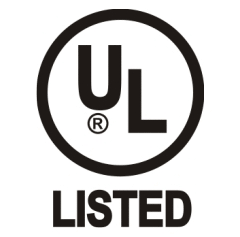 Downloads
Synchronising with the wider tech ecosystem including the Microsoft Suite, users can remotely find, book and check-in to a meeting room space via the booking panel directly or through the Nura Space web or mobile app. The 10.1 inch touch screen includes an LED light bar to easily identify a room's availability status, whilst a customised interface allows for custom naming and background imagery. Utilising the Nura Space platform streamlines the employee experience, supporting a hybrid workplace by allowing them to find and book desks, lockers and meeting rooms within the one mobile or web app.
Schiavello are proud to be the only company in Australia that can deliver a full turn key solution, with meeting rooms, booking panel hardware and software as one. With the end user experience at the heart of everything we do, our fully integrated service offering includes access to a range of support services and no hidden fees. Our Software as a Service (SaaS) fees include implementation and onboarding, cloud hosting, regular software and firmware updates, as well as 24 hour user support.
The Nura Space platform provides a single touchpoint to monitor and measure workplace behaviours, including meeting spaces. SOC 2 Type 2 certified, Nura Space offers the ability to generate comparative reports for more informed decision making, businesses can access real-time booking data to understand how meeting spaces are being utilised, resulting in informed and intelligent business decisions.
ColourLab finishes
Category 1 / Laminate
White

Parchment

Polar White
Category 2 / Laminate
Black

Cinder

Oyster Grey

Stone Grey
Category 3 / Laminate
Bottega Oak

Nordic Oak

Notaio Walnut
Spotless Laminate
Timber Natural
Beech
Timber Stain
Walnut Milano

Black

Fir Green

Obsidian Glass

Oxide Red

Pale Green

Ruby Red

Stone Grey

Strata
Plywood
Plywood
Category 1 / Metal Powder Coat
Black (Satin & Texture)

Parchment (Texture)

Obsidian Glass (Texture)

Strata (Satin & Texture)
Category 2 / Metal Powder Coat
Parchment (Satin)

Obsidian Glass (Texture)

Cement Grey (Satin)

Emerald Green (Satin)

Fir Green (Satin)

Gentian Blue (Satin)

Grey Beige (Satin)

Orange Brown (Satin)

Oxide Red (Satin)

Pale Green (Satin)

Silk Grey (Satin)

Steel Blue (Satin)

Signal Brown (Satin)

Ash (Satin)

Blush (Satin)

Stone Grey (Satin)
Category 3 / Metal Powder Coat
Colza Yellow (Satin)

Ruby Red (Satin)

Sulfur Yellow (Satin)

Traffic Red (Satin)
Banksia
Banksia Bottlebrush

Banksia Charcoal

Banksia Clay

Banksia Gum Leaf

Banksia Koala Grey

Banksia Midnight

Banksia Paperbark

Banksia Smoke Grey
Focus
Focus 108

Focus 276

Focus 330

Focus 340

Focus 487

Focus 604

Focus 101

Focus 179

Focus 200

Focus 294

Focus 300

Focus 315

Focus 328

Focus 348

Focus 365

Focus 381

Focus 384

Focus 443

Focus 444

Focus 447

Focus 468

Focus 508

Focus 540

Focus 542

Focus 612

Focus 621

Focus 821

Focus 908
Edge
Edge 101

Edge 177

Edge 260

Edge 328

Edge 361

Edge 365

Edge 444

Edge 454

Edge 541

Edge 542

Edge 545

Edge 612
Rave (Healthcare)
Rave Bass

Rave Crowd

Rave Culture

Rave Electro

Rave Laser

Rave Move

Rave Music

Rave Scene

Rave Strobe

Rave Techno

Rave Tune

Rave Vibe
Silk (Healthcare)
Silk Avo

Silk Carbon

Silk Dove

Silk Grapefruit

Silk Moonstone

Silk Navy

Silk Ocean

Silk Petrol

Silk Pine

Silk Platinum

Silk Red Earth

Silk Tan
Meld
Meld 002

Meld 004

Meld 011

Meld 013

Meld 020

Meld 024

Meld 025

Meld 028

Meld 029

Meld 032

Meld 039

Meld 040
Merit
Merit 008

Merit 015

Merit 019

Merit 020

Merit 021

Merit 026

Merit 028

Merit 032

Merit 033

Merit 036

Merit 037

Merit 039
Mode
Mode 005

Mode 008

Mode 010

Mode 012

Mode 018

Mode 023

Mode 026

Mode 028

Mode 030

Mode 033

Mode 039

Mode 040
Trieste (Healthcare)
Trieste 1502

Trieste 3503

Trieste 3508

Trieste 5504

Trieste 6501

Trieste 6505

Trieste 6508

Trieste 7501

Trieste 7504

Trieste 8030

Trieste 8501

Trieste 8504
Atlas
Atlas 111

Atlas 161

Atlas 431

Atlas 471

Atlas 501

Atlas 661

Atlas 681

Atlas 781

Atlas 861

Atlas 881

Atlas 911

Atlas 971
Revive 1
Revive 1 154

Revive 1 384

Revive 1 424

Revive 1 664

Revive 1 774

Revive 1 944
Remix 3
Remix 3 0152

Remix 3 0223

Remix 3 0233

Remix 3 0242

Remix 3 0252

Remix 3 0566

Remix 3 0612

Remix 3 0662

Remix 3 0816

Remix 3 0866

Remix 3 0906

Remix 3 0962

Remix 3 0982
Recheck
Recheck 115

Recheck 125

Recheck 455

Recheck 565

Recheck 775

Recheck 965

Recheck 985
Rime
Rime 111

Rime 551

Rime 571

Rime 591

Rime 781

Rime 791
Steelcut Trio 3
Steelcut Trio 3 105

Steelcut Trio 3 195

Steelcut Trio 3 205

Steelcut Trio 3 213

Steelcut Trio 3 236

Steelcut Trio 3 446

Steelcut Trio 3 453

Steelcut Trio 3 476

Steelcut Trio 3 515

Steelcut Trio 3 526

Steelcut Trio 3 533

Steelcut Trio 3 576

Steelcut Trio 3 636

Steelcut Trio 3 645

Steelcut Trio 3 666

Steelcut Trio 3 686

Steelcut Trio 3 746

Steelcut Trio 3 796

Steelcut Trio 3 906

Steelcut Trio 3 916

Steelcut Trio 3 966
Tonica 2
Tonica 2 0111

Tonica 2 0123

Tonica 2 0443

Tonica 2 0511

Tonica 2 0523

Tonica 2 0531

Tonica 2 0612

Tonica 2 0763

Tonica 2 0773

Tonica 2 0832

Tonica 2 0923

Tonica 2 0962
Matador
Matador Bronco Two Tone

Matador Dark Chocolate

Matador Earth

Matador Inky

Matador Laal

Matador Mint

Matador Mist

Matador Newport

Matador Ochre

Matador Scarlet

Matador Steel

Matador Wedgewood
Medici
Medici Blush

Medici Kakadu

Medici Latte

Medici Lichen

Medici Liquid Amber

Medici Pesto

Medici Petra

Medici Pinto

Medici Pumice

Medici Shiraz

Medici Tea Tree

Medici Truffles
Heirloom
Heirloom Cedar

Heirloom Copper

Heirloom Graphite

Heirloom Harvest Moon

Heirloom Into The Woods

Heirloom Lindt

Heirloom Mother Earth

Heirloom Riverstone

Heirloom Royale

Heirloom Urban Rhythm

Heirloom Antique
Glass
Clear Glass with Green Edge

Clear Glass

Grey Glass
Glass & Mesh
Aluminium Mesh

Copper Mesh

Gold Mesh
Developed in partnership with Schiavello Furniture by Nura Space (technology partner within Schiavello Group), the WiFi-enabled room booking panel is currently available across the Focus Quiet Meeting Room, Work Room and Duo Work Room.
As the open plan office typology has grown in popularity over the last decade, with it also grew issues over a lack of spaces of focus within the workspace. Distracting and intrusive noise in the office can lead to poor concentration and, as a result, is a costly problem for businesses today. Meanwhile, research suggests that office workers lose over an hour per day due to uncontrolled interruptions.
The Focus Quiet Room range offers a space for uninterrupted focus and meetings thanks to its industry-leading acoustics, highly customisable finishes and modular set-up.
Schiavello is creating a NEXUS between people and spaces. It's workplace furniture powered by Nura Space.
Our experience, capability and knowledge of the workspace solutions industry is extensive and Schiavello are proud to be the only company on the market that can offer joinery, hardware and software as one.
Nura Space is a Workplace Management Software platform designed to easily understand and optimise workspaces of the future, allowing employers and their teams to curate a workplace experience centred on wellbeing, safety and efficiency.
More than ever before, our industry understands the value of data and making data-informed decisions for their people and business. With Nura Space's smart phone app and web dashboard, this flexible digital platform will help organisations to understand how spaces are used by managing workplace utilisation and behaviours.
As our technology business, Nura Space echoes Schiavello's focus on enhancing the employee experience and improving workspace optimisation and business effectiveness. Nura Space can support our clients in gaining knowledge and insights to then drive the right workplace solution decisions.