Intrigued?
Register to explore our full interactive demonstration.
The new purpose of the workplace is to bring individuals and teams together in an environment that fosters connections and relationships, collaboration and innovation. Building a culture in ways we can't remotely.
Multiple spaces, varying in function enable a curation of experiences based on diverse and often changing needs. Easily accessible quiet spaces for video conferencing or concentration work are equally important as interactive team zones.
We take a look at how malleable solutions support and embrace future ways of working, to ensure businesses not only navigate through however thrive in times of disruption.
Enabling frictionless transitions between collaborative and independent work within one familiar space.
Relocating lightweight and demountable structures to facilitate presentations, workshops, digital integration and fluidity between leadership and teams.
A collection of 'meeting tables' becomes a new work zone with the introduction of malleable workstation strands. When not in use, these are concealed in storage behind an operable wall.
Concentration and focus are as important as connection. Empower employees to choose between tech-enabled lounges, booths and rooms to be used however they need.
Complete adaptability extends to the entire floor-plan. With minimal permanently fixed elements, opportunity to change is never-ending for longevity.
Learn more with related articles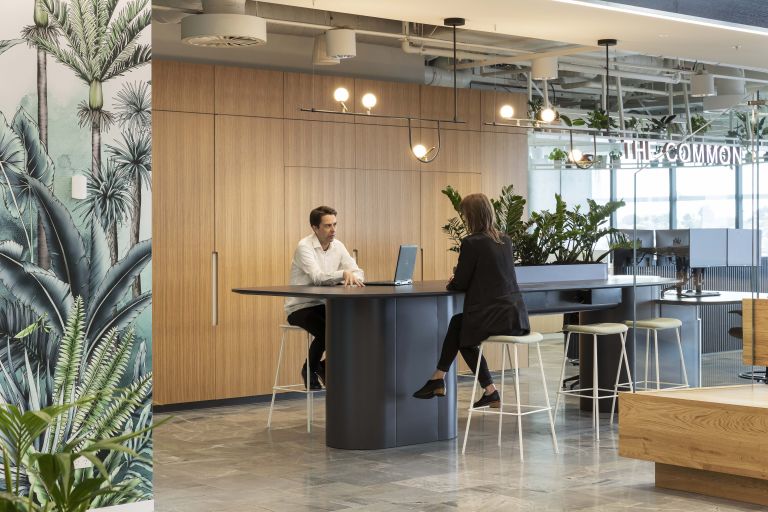 What was once a disruption is now becoming an opportunity for new, nimble, adaptable approaches to the workplace. Research reveals how it's being done.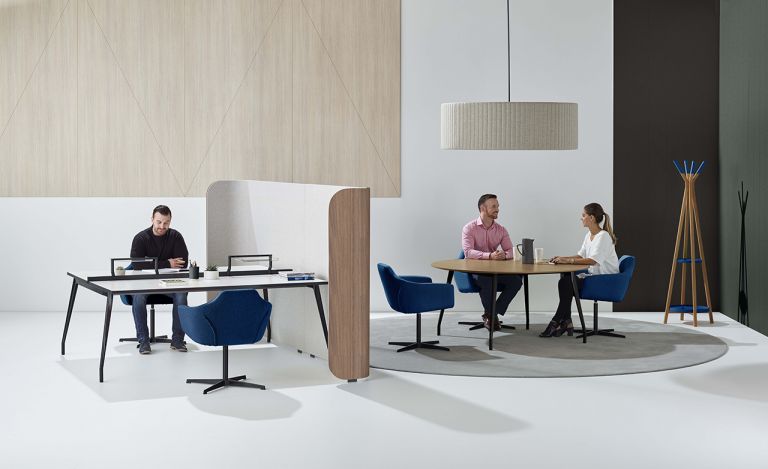 Internationally recognised design publication, Design Milk, explored three key functions of enabled by malleable workplace design.