Storage NX
The Storage NX Locker System supports a flexible work culture through smart and adaptable self-service technology. Integrated with the Nura Space platform and using Vecos hardware, users can remotely book, release or open a locker from their phone or desktop. Locker usage is optimised through real-time booking data and the ability to retrofit with existing storage solutions, delivering a more flexible and sustainable approach to workplace storage.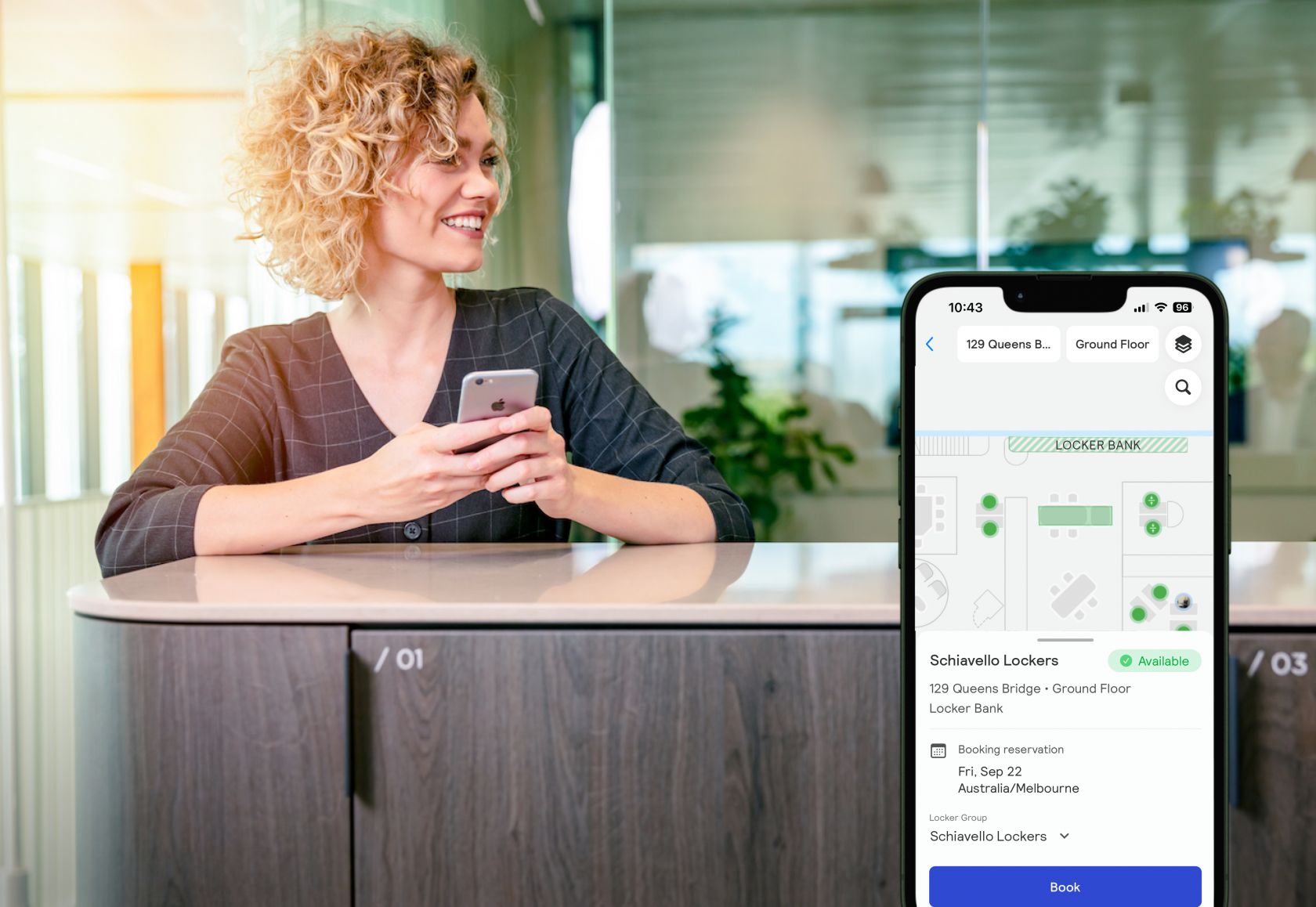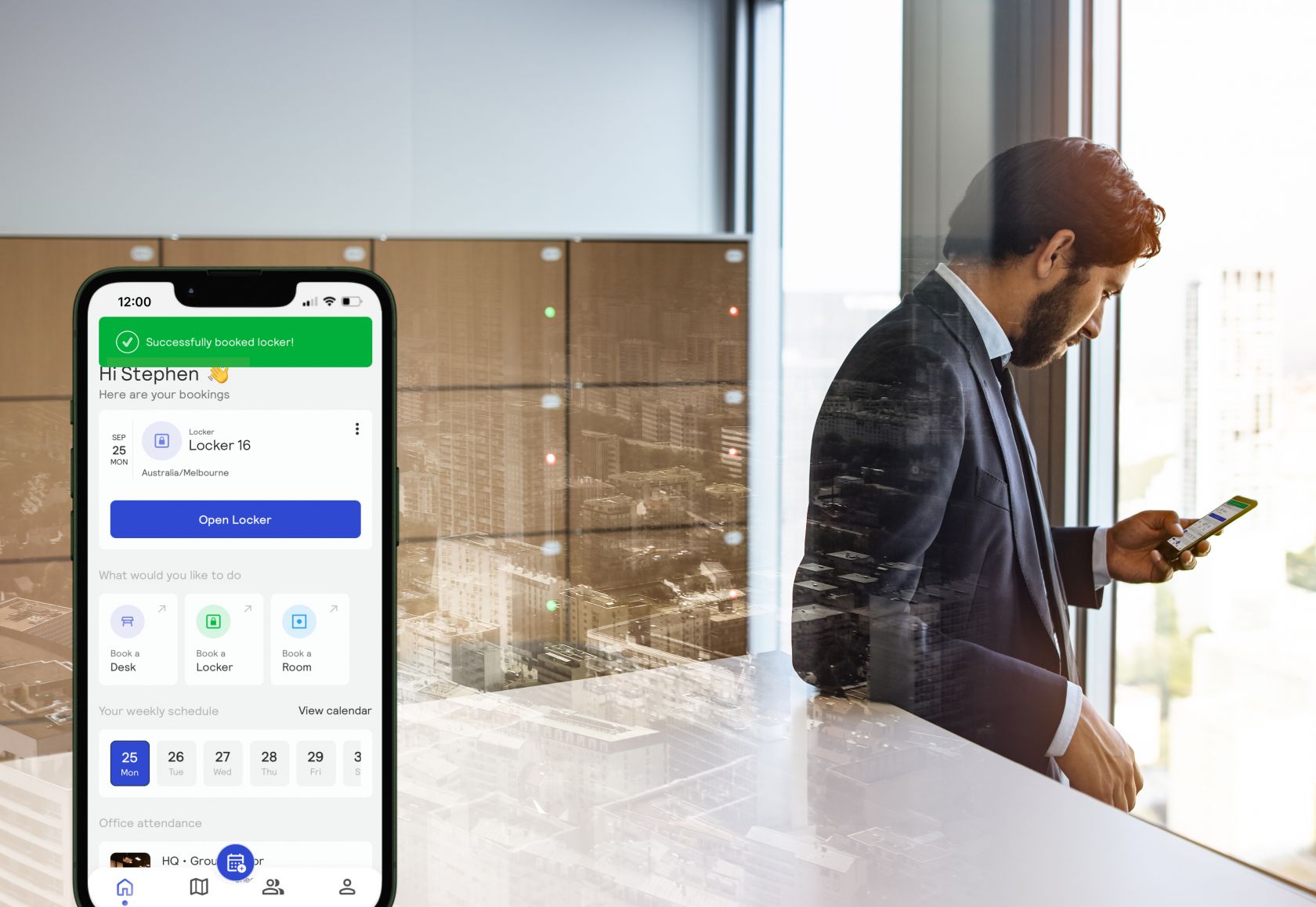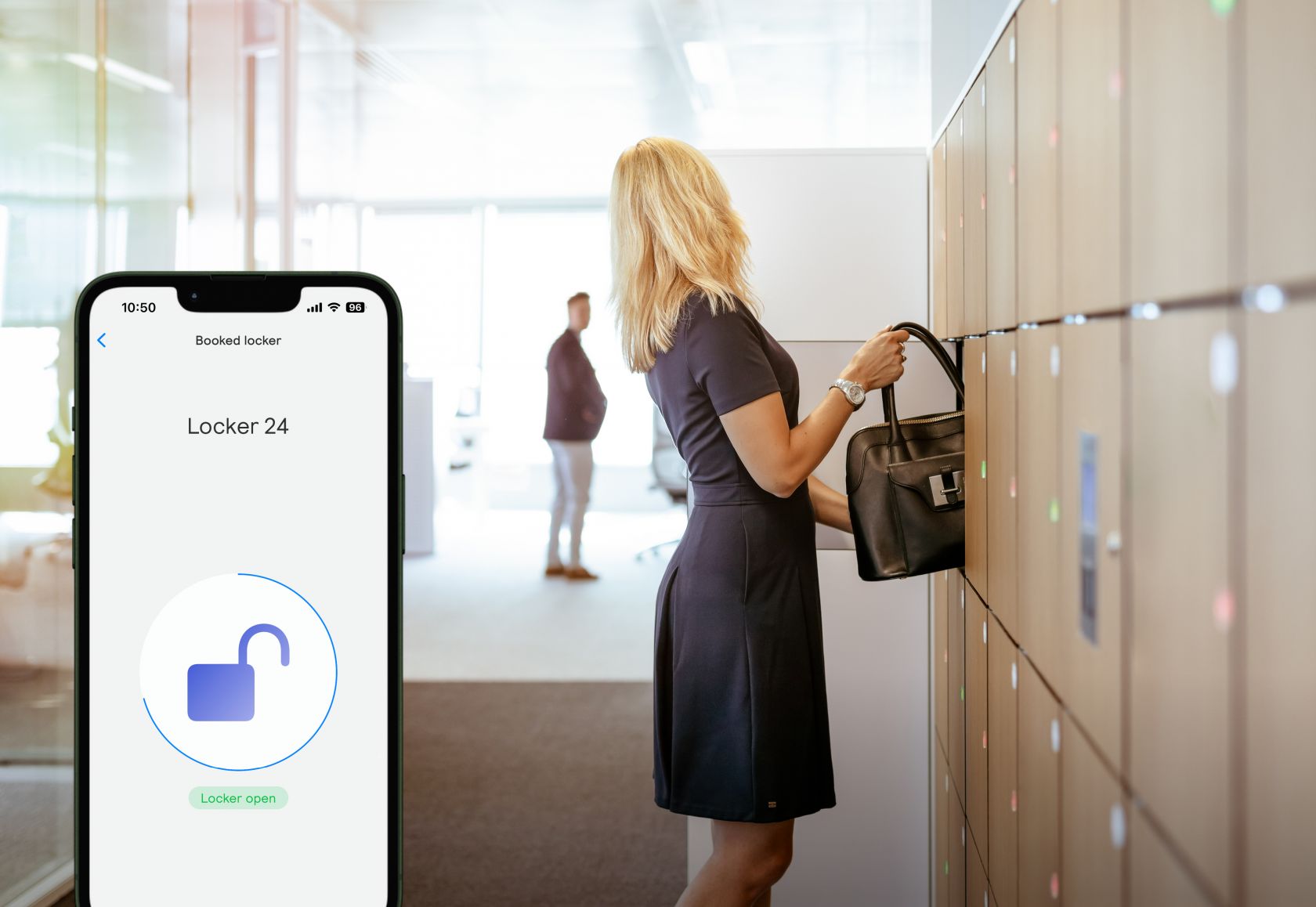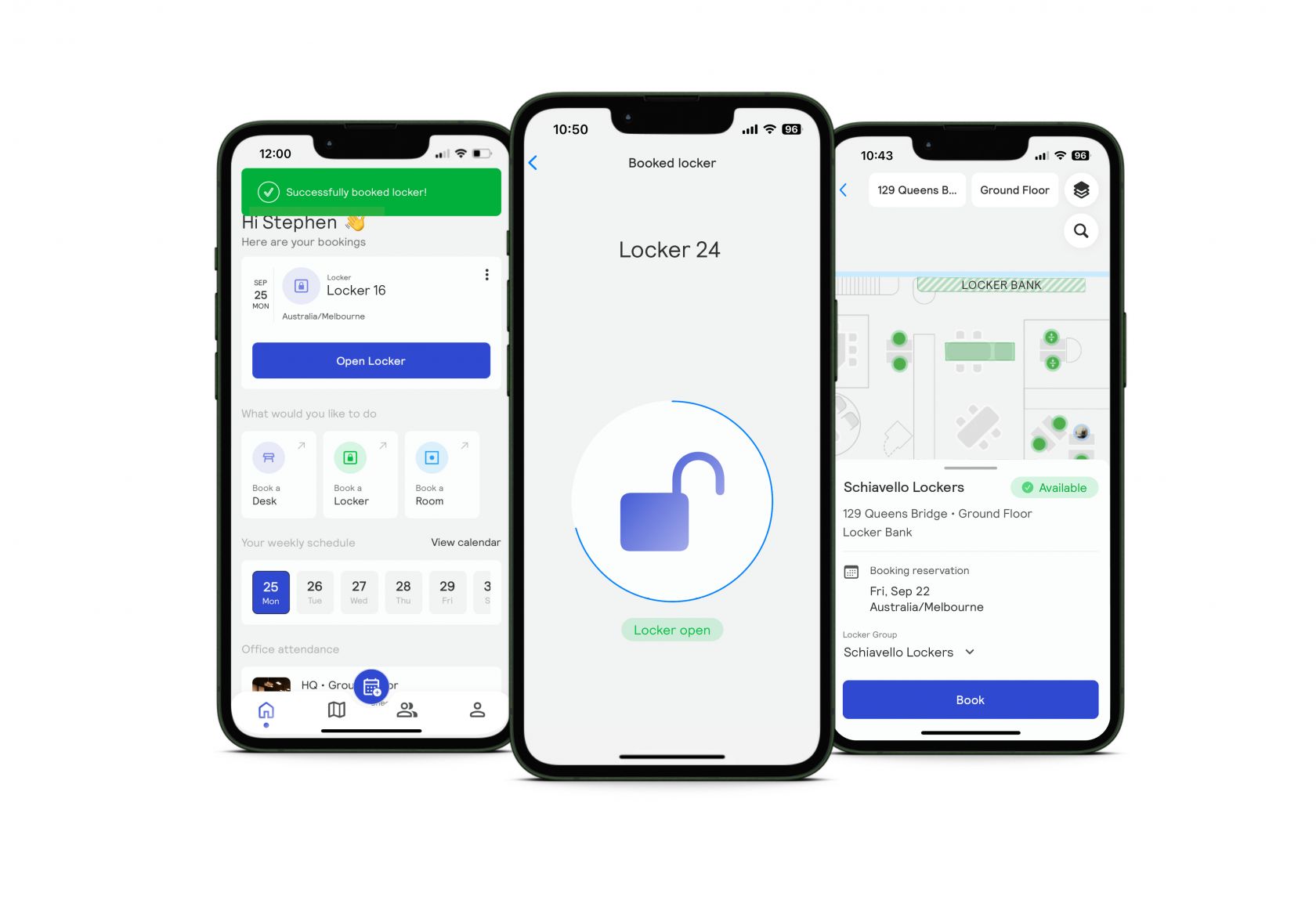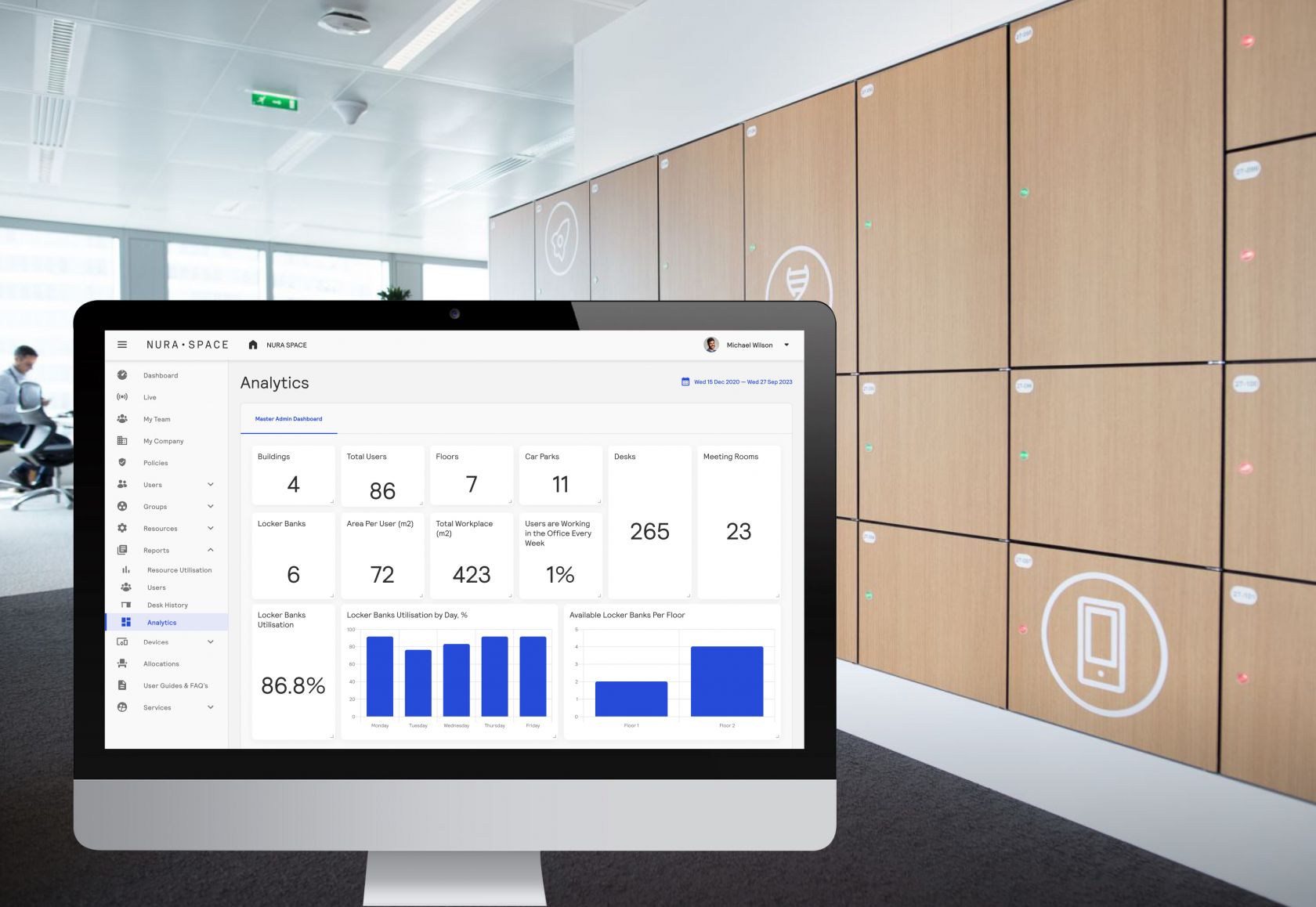 Overview
Users can book, release or open locker via a web or mobile app
Integrates with Nura Space workplace management software for a seamless user experience
Tailored sizing and retrofit solutions available, view all Specifications.
In-house customer support
Automatic software updates and metrics
Warranty 24 months for hardware and 5 years for joinery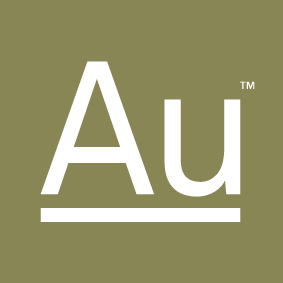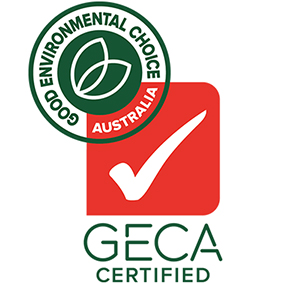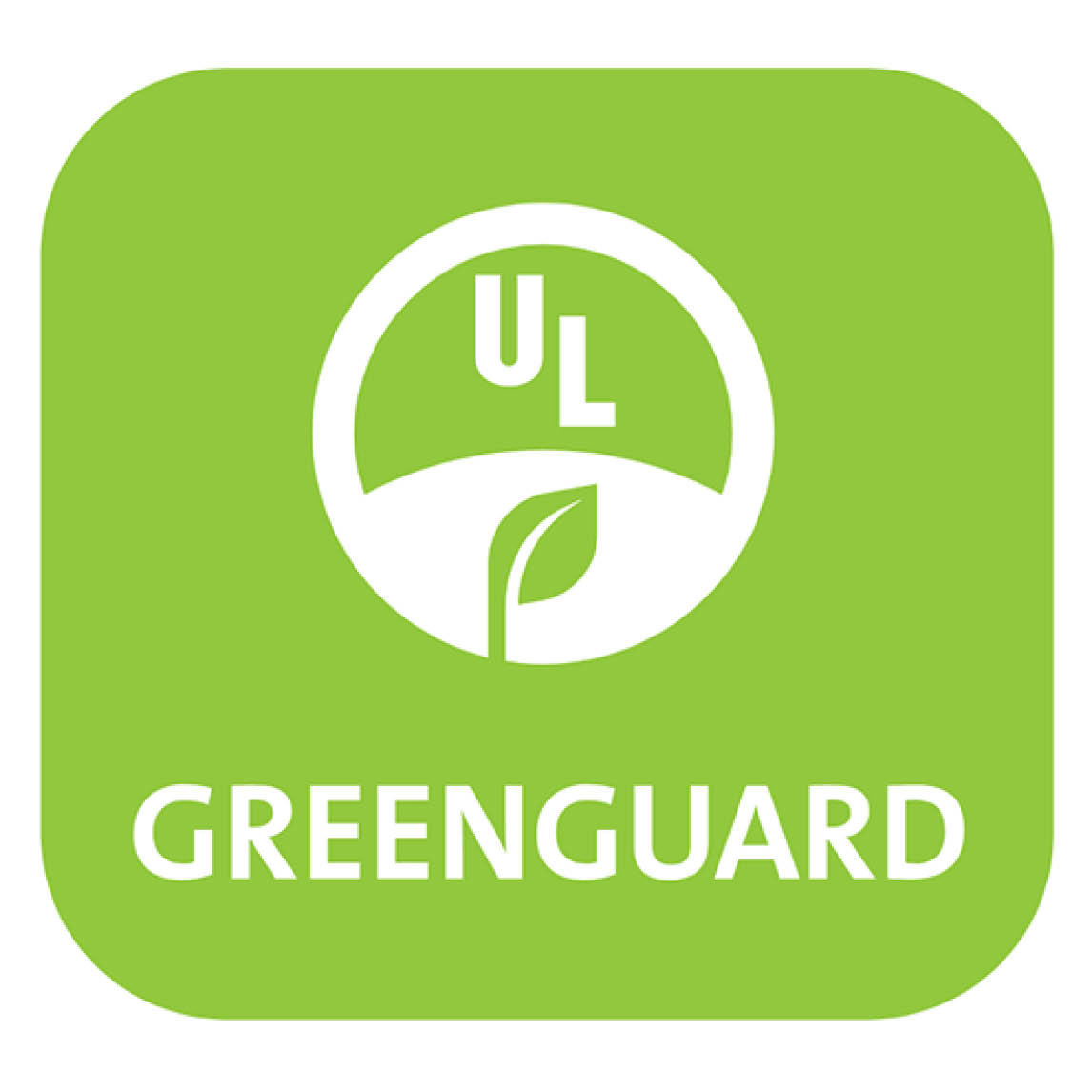 Downloads
Integrated with the Nura Space platform, users can remotely find, book, release and open lockers via the web or mobile app. The live interactive floorplan highlights locker availability status, automatically assigning the closest locker when booked alongside a desk. Users have the ability to set their locker to unlock by the time they reach it, with push-to-open doors meaning lockers will never pop open unattended, remaining secure and opening safely. Utilising the Nura Space platform streamlines the employee experience, supporting a hybrid workplace by allowing them to find and book desks, lockers and meeting rooms within the one mobile or web app. Extended booking periods and other custom features are also available.
Schiavello are proud to be the only company in Australia that can deliver a full turn key solution, with locker joinery, hardware and software as one. With the end user experience at the heart of everything we do, our fully integrated service offering includes access to a range of support services and no hidden fees. Our Software as a Service (SaaS) fees include implementation and onboarding, cloud hosting, regular software and firmware updates, as well as access to customer support.
ColourLab finishes
Category 1 / Metal Powder Coat
Black (Satin & Texture)

Parchment (Texture)

Obsidian Glass (Texture)

Strata (Satin & Texture)
Category 2 / Metal Powder Coat
Parchment (Satin)

Obsidian Glass (Texture)

Cement Grey (Satin)

Emerald Green (Satin)

Fir Green (Satin)

Gentian Blue (Satin)

Grey Beige (Satin)

Orange Brown (Satin)

Oxide Red (Satin)

Pale Green (Satin)

Silk Grey (Satin)

Steel Blue (Satin)

Signal Brown (Satin)

Ash (Satin)

Blush (Satin)

Stone Grey (Satin)
Category 3 / Metal Powder Coat
Colza Yellow (Satin)

Ruby Red (Satin)

Sulfur Yellow (Satin)

Traffic Red (Satin)
Category 1 / Laminate
White

Parchment

Polar White
Category 2 / Laminate
Black

Cinder

Oyster Grey

Stone Grey
Category 3 / Laminate
Bottega Oak

Nordic Oak

Notaio Walnut
Spotless Laminate
Linoleum
Burgundy

Conifer

Mushroom

Nero

Pebble

Pistachio

Powder

Smokey Blue

Vapour
Timber Natural
Ash

Limewood

Walnut Biancato

Walnut Milano
Timber Paint
Ash

Black

Blush

Cement Grey

Colza Yellow

Emerald Green

Fir Green

Gentian Blue

Grey Beige

Obsidian Glass

Orange Brown

Oxide Red

Pale Green

Parchment

Ruby Red

Signal Brown

Silk Grey

Steel Blue

Stone Grey

Strata

Sulfur Yellow

Traffic Red
Plywood
Plywood
Our Storage NX solutions include joinery manufactured by Schiavello, locker hardware provided by industry partner Vecos and software integration with Nura Space (technology partner within Schiavello Group).
The Storage NX Locker System is smart, self-managing and helps to facilitate the implementation of a flexible work culture. Be it activity-based working (ABW), agile or even traditional, Storage NX enables the evolution of the modern workplace, allowing freedom and choice and empowering users to have a place for belongings without the need for statically allocated real estate. Integrating with the Nura Space app provides users the ability to easily book and access lockers in both local and interstate offices, while data analytics offer an understanding of how lockers are being utilised – resulting in informed and intelligent business decisions.

With the ability to easily configure user and locker groups, companies can continue to tweak business rules to enable a move into agile/ABW, without the need for costly reformation of the base building.
Schiavello is creating a NEXUS between people and spaces. It's workplace furniture powered by Nura Space.
Our experience, capability and knowledge of the workspace solutions industry is extensive and Schiavello are proud to be the only company on the market that can offer locker joinery, hardware and software as one.
Nura Space is a Workplace Management Software platform designed to easily understand and optimise workspaces of the future, allowing employers and their teams to curate a workplace experience centred on wellbeing, safety and efficiency.
More than ever before, our industry understands the value of data and making data-informed decisions for their people and business. With Nura Space's smart phone app and web dashboard, this flexible digital platform will help organisations to understand how spaces are used by managing workplace utilisation and behaviours.
As our technology business, Nura Space echoes Schiavello's focus on enhancing the employee experience and improving workspace optimisation and business effectiveness. Nura Space can support our clients in gaining knowledge and insights to then drive the right workplace solution decisions.