Krossi NX
The innovative WiFi-enabled desk-height controller integrates with the Nura Space platform, allowing users to book, check-in and select from personalised desk heights to ensure a seamless and consistent set up from wherever they work. Innovative automations also have the potential to maximise cleaning time and reduce facilities management costs.
Currently available across leading height adjustable workstations, Krossi and Arch.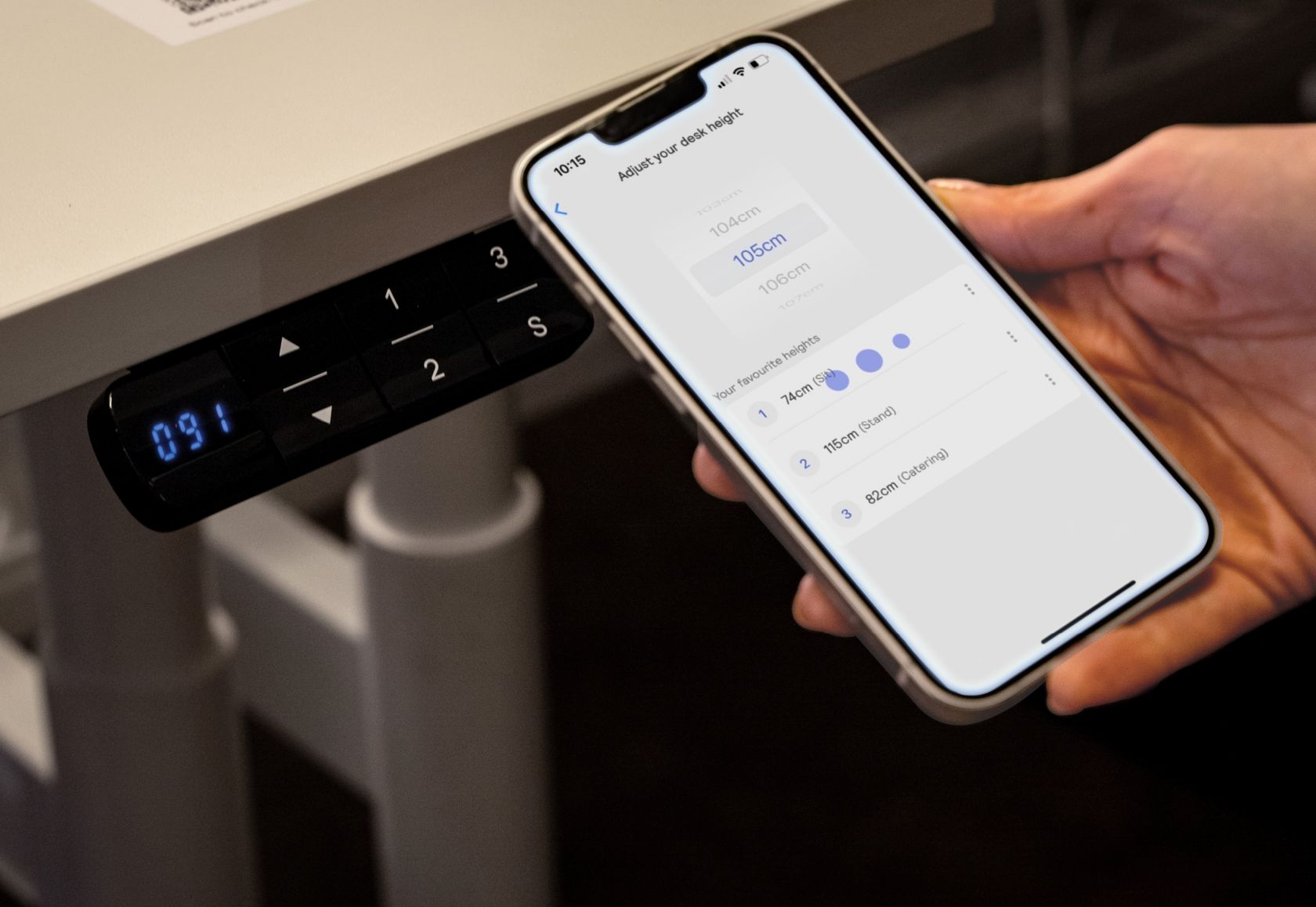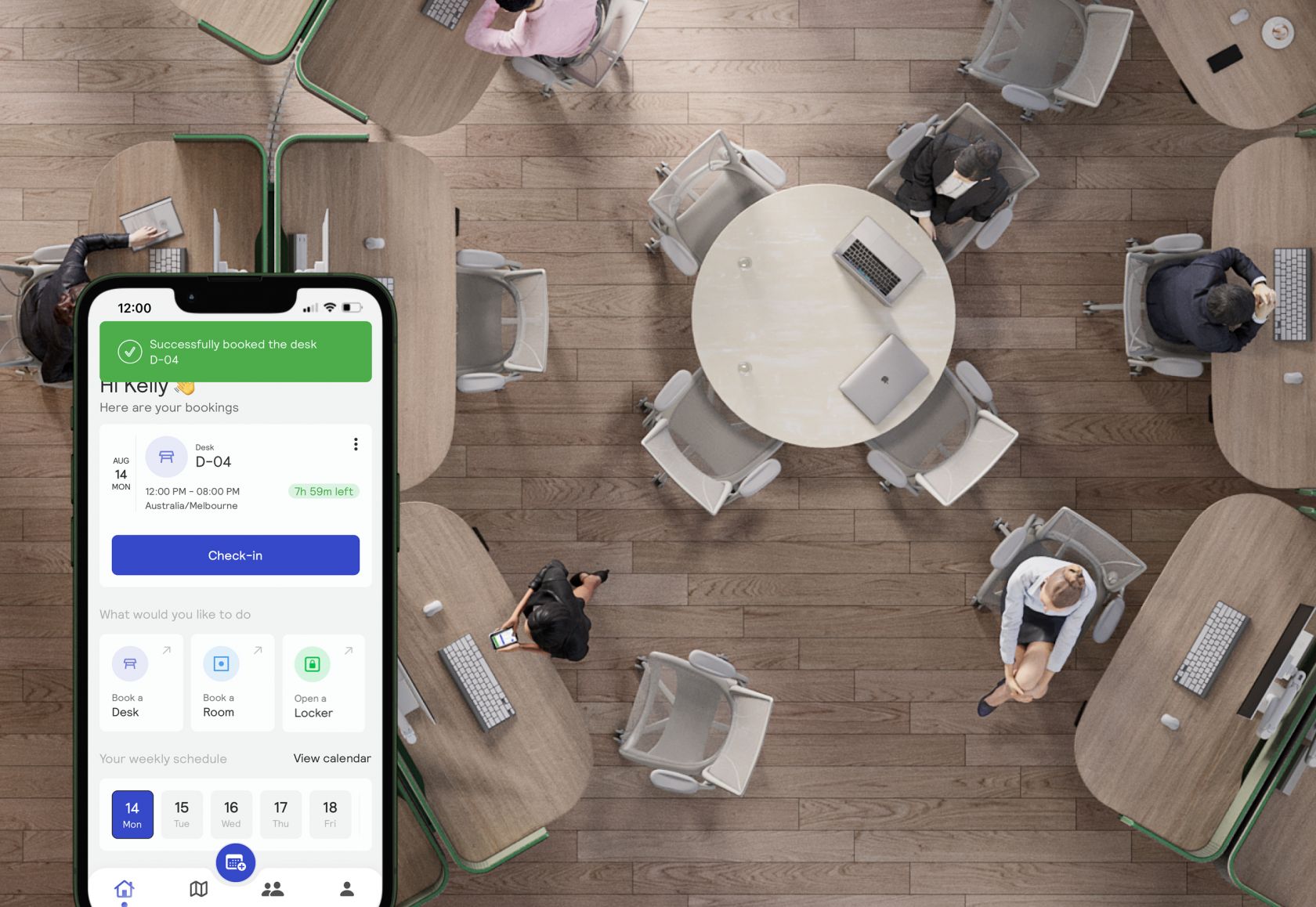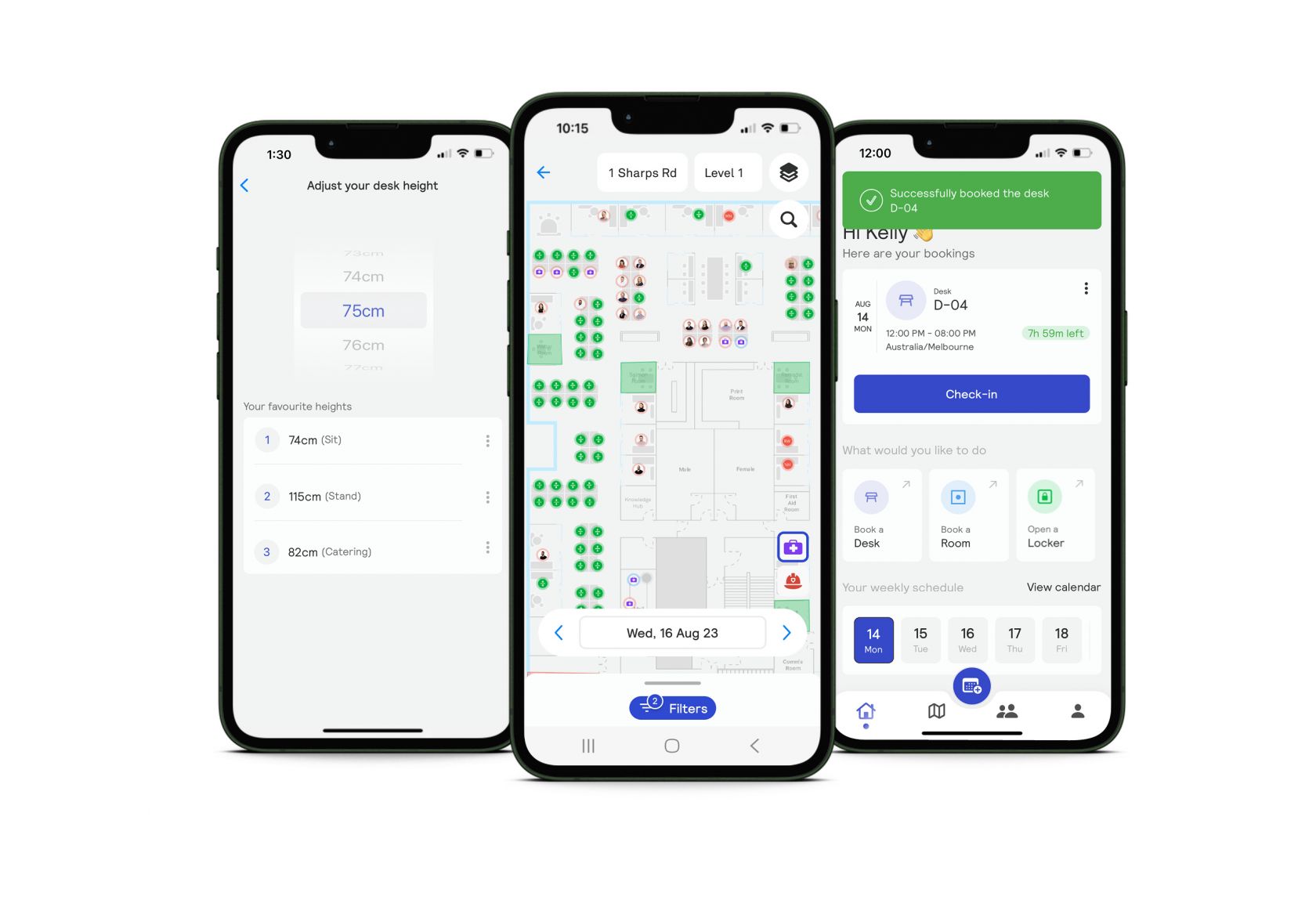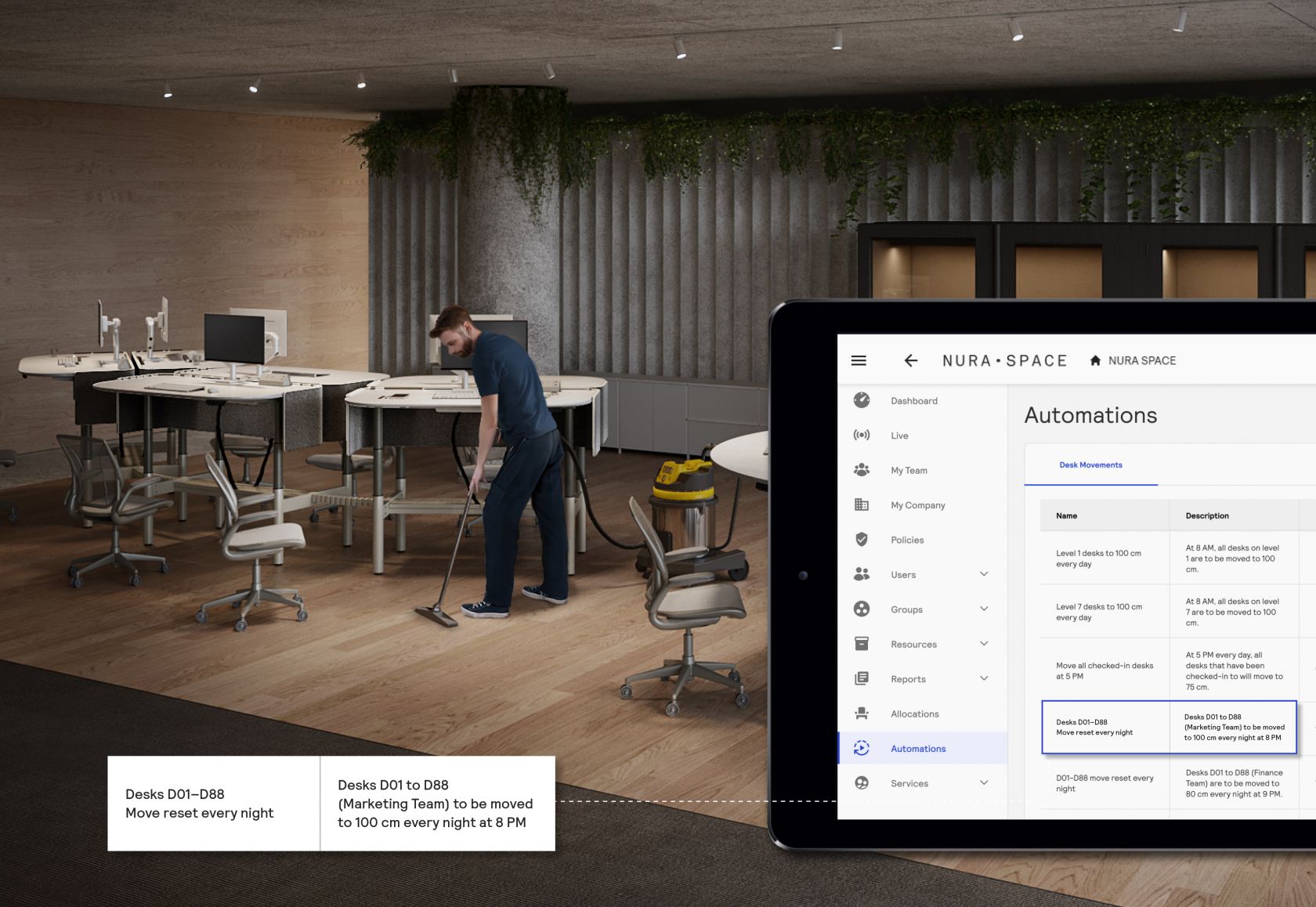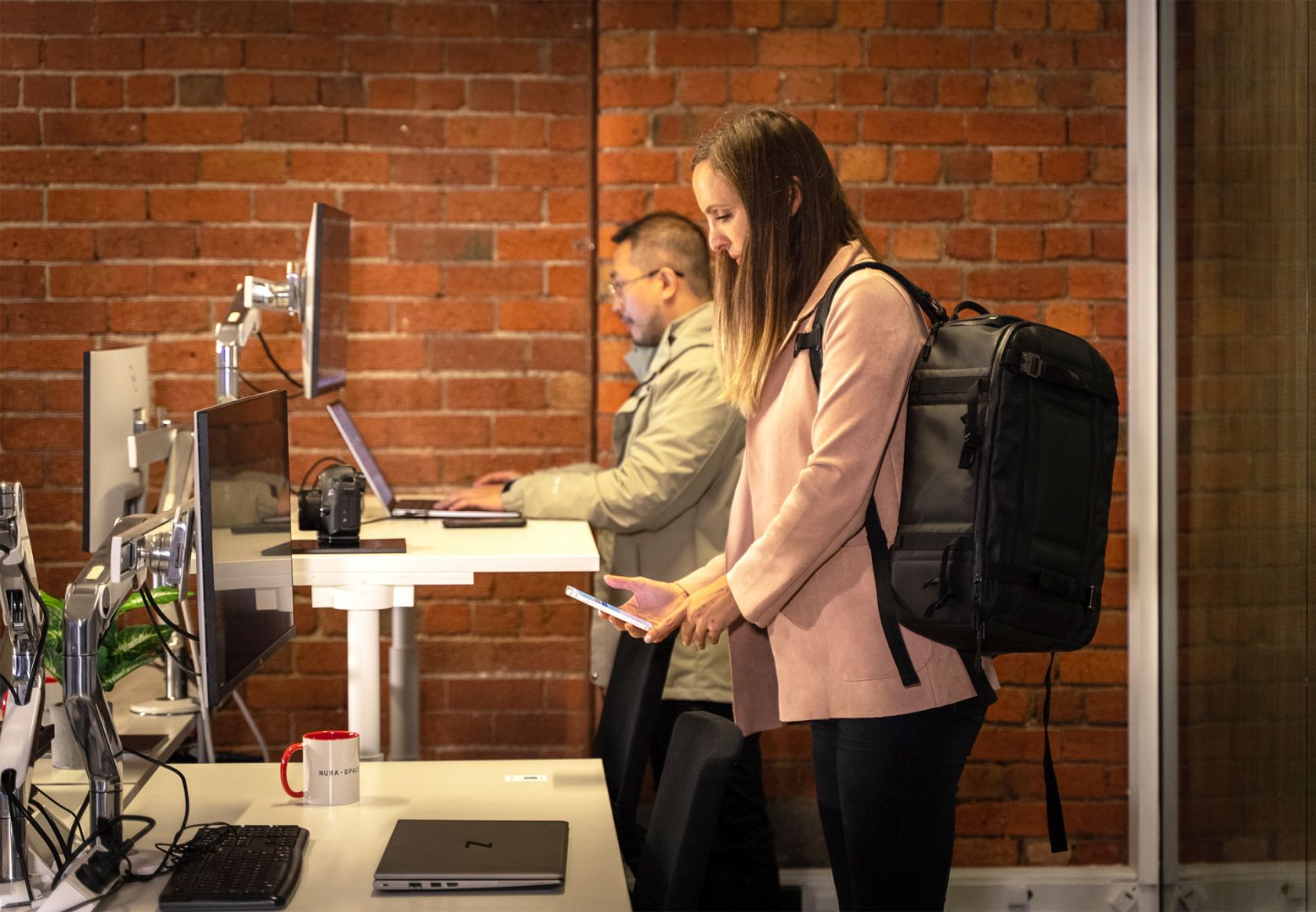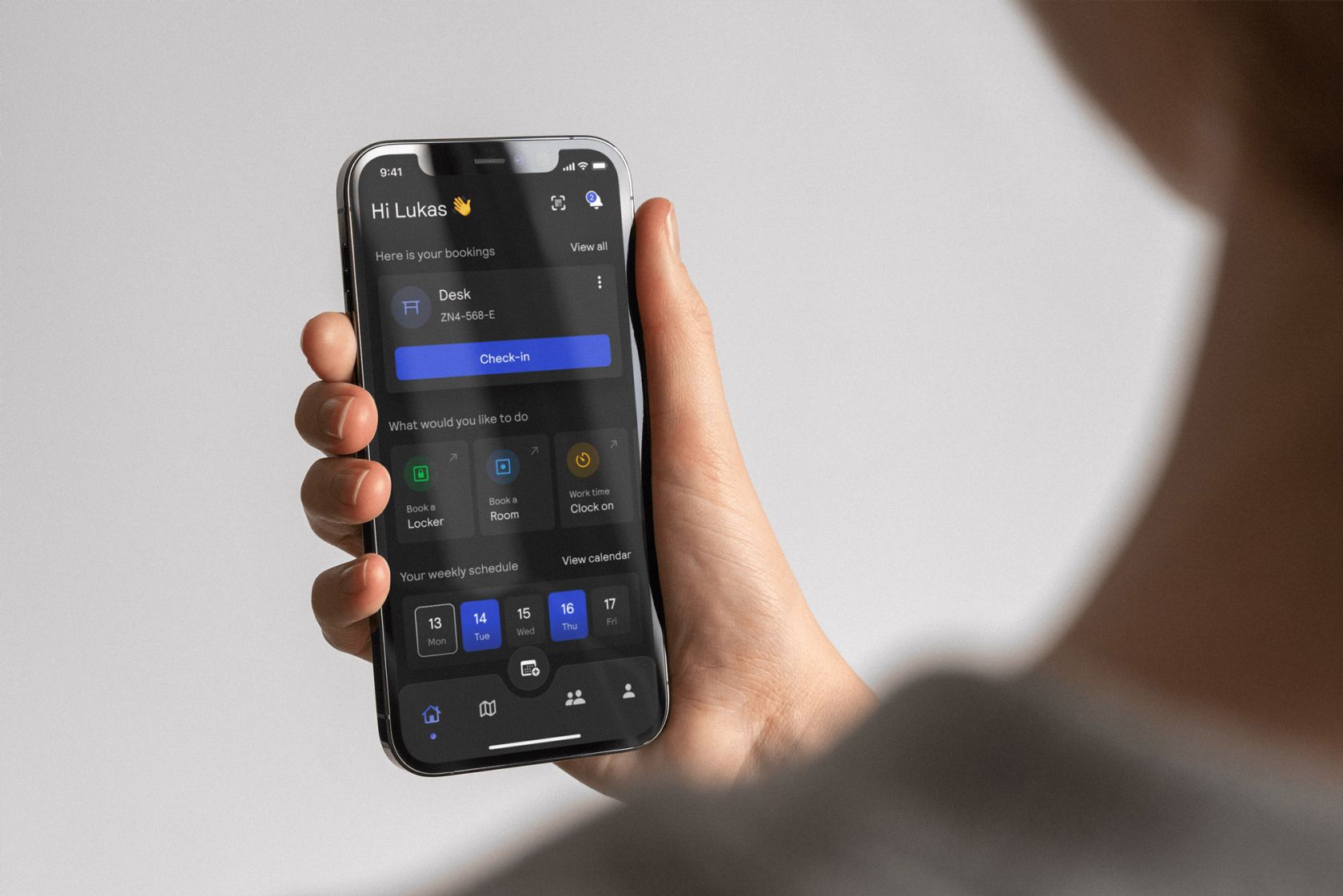 Overview
WiFi-enabled desk-height controller
Available for Krossi and Arch workstation ranges
Integrates with Nura Space workplace management software platform for seamless user experience
Users can select and save personalised pre-set desk heights via app
Automations help to reduce facilities management costs
Backed by enterprise level security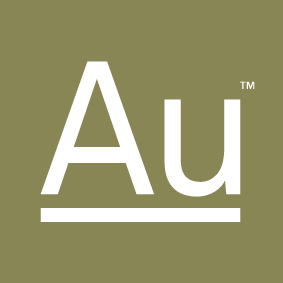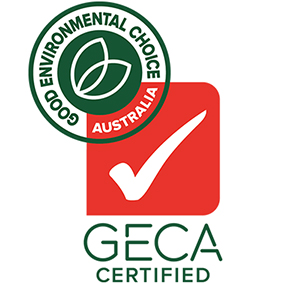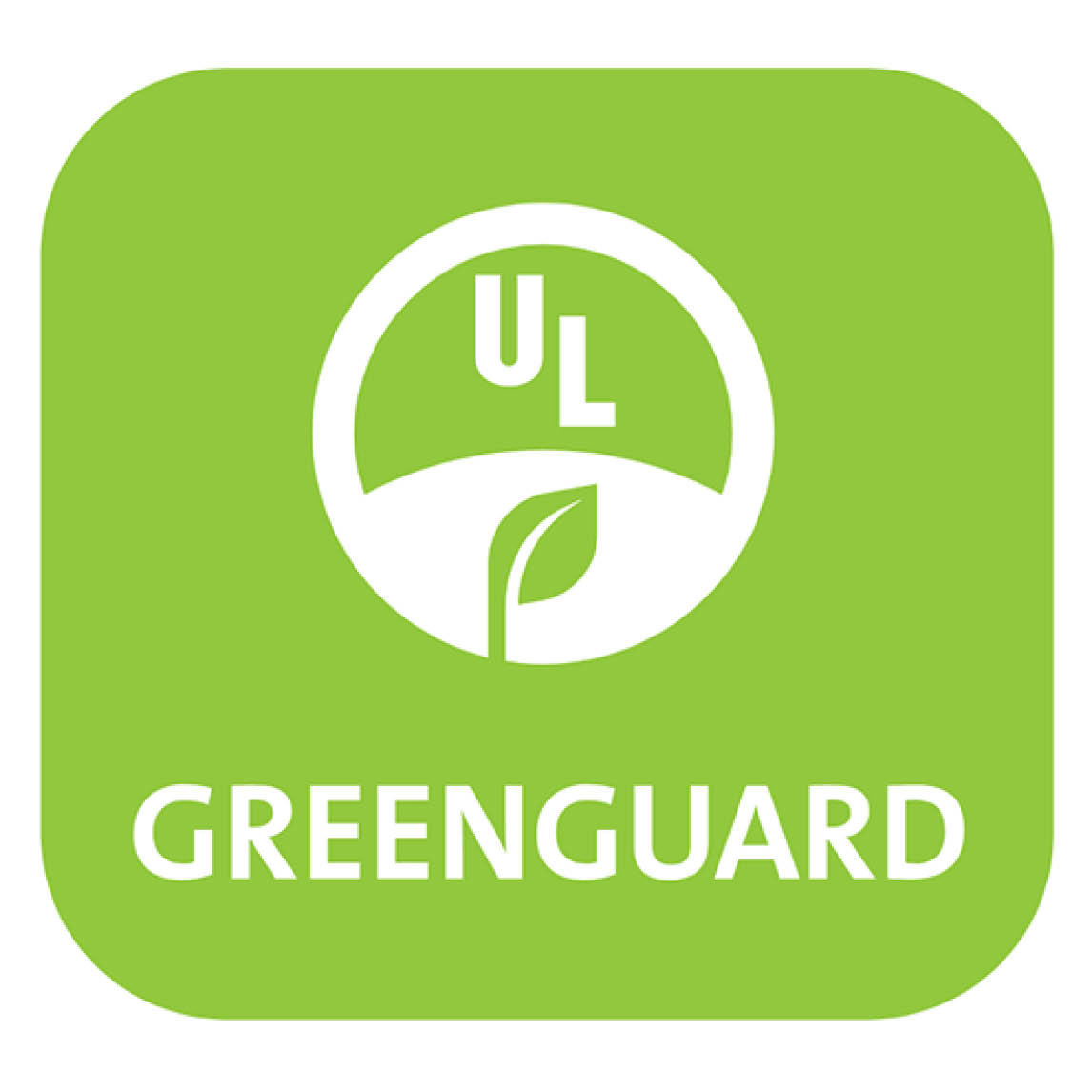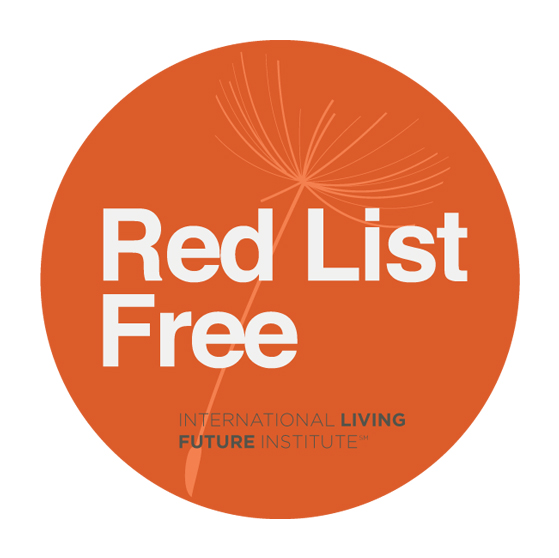 At Schiavello, we have long understood the importance of ergonomics at an employee's primary work point (their desk). The adoption of height-adjustable workstations over the past decade has gone a long way to address this need, however as workplace trends continue to shift, with the rise in Activity Based Working and more recently Hybrid Working, this earlier ergonomic gain has been diminished. Employees are now often sitting at different desks each day, losing their ability to access saved pre-set desk heights and movement reminders each day.
Developed for Schiavello Furniture by Nura Space (technology partner within Schiavello Group), the WiFi-enabled desk height controller is currently available across the Arch and Krossi Workstation range.
Schiavello is creating a nexus between people and spaces. It's workplace furniture powered by Nura Space.
Nura Space is a Workplace Management Software platform designed to easily understand and optimise workspaces of the future, allowing employers and their teams to curate a workplace experience centred on wellbeing, safety and efficiency.
More than ever before, our industry understands the value of data and making data-informed decisions for their people and business. With Nura Space's smart phone app and web dashboard, this flexible digital platform will help organisations to understand how spaces are used by managing workplace utilisation and behaviours.
As our technology business, Nura Space echoes Schiavello's focus on enhancing the employee experience and improving workspace optimisation and business effectiveness. Nura Space can support our clients in gaining knowledge and insights to then drive the right workplace solution decisions.