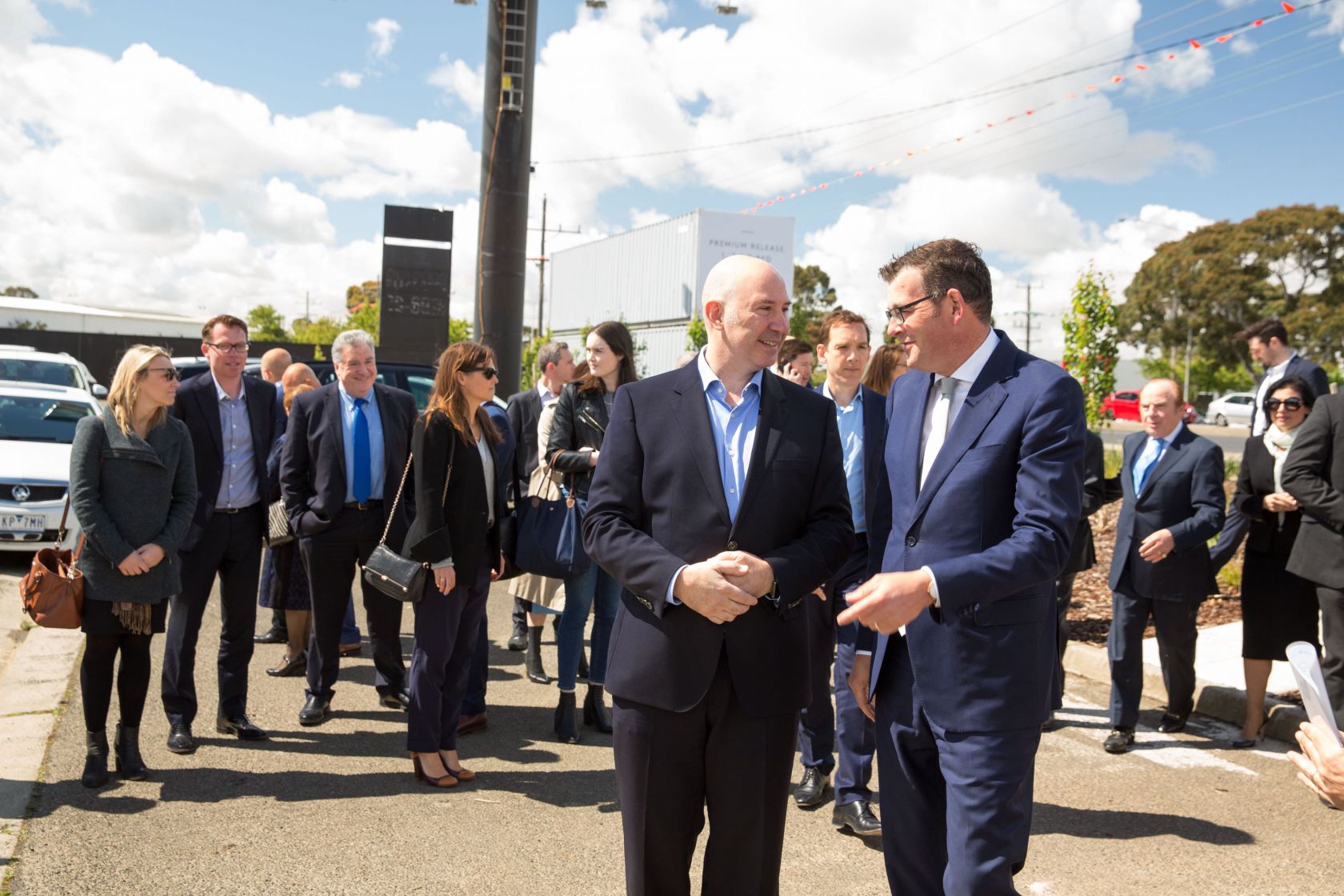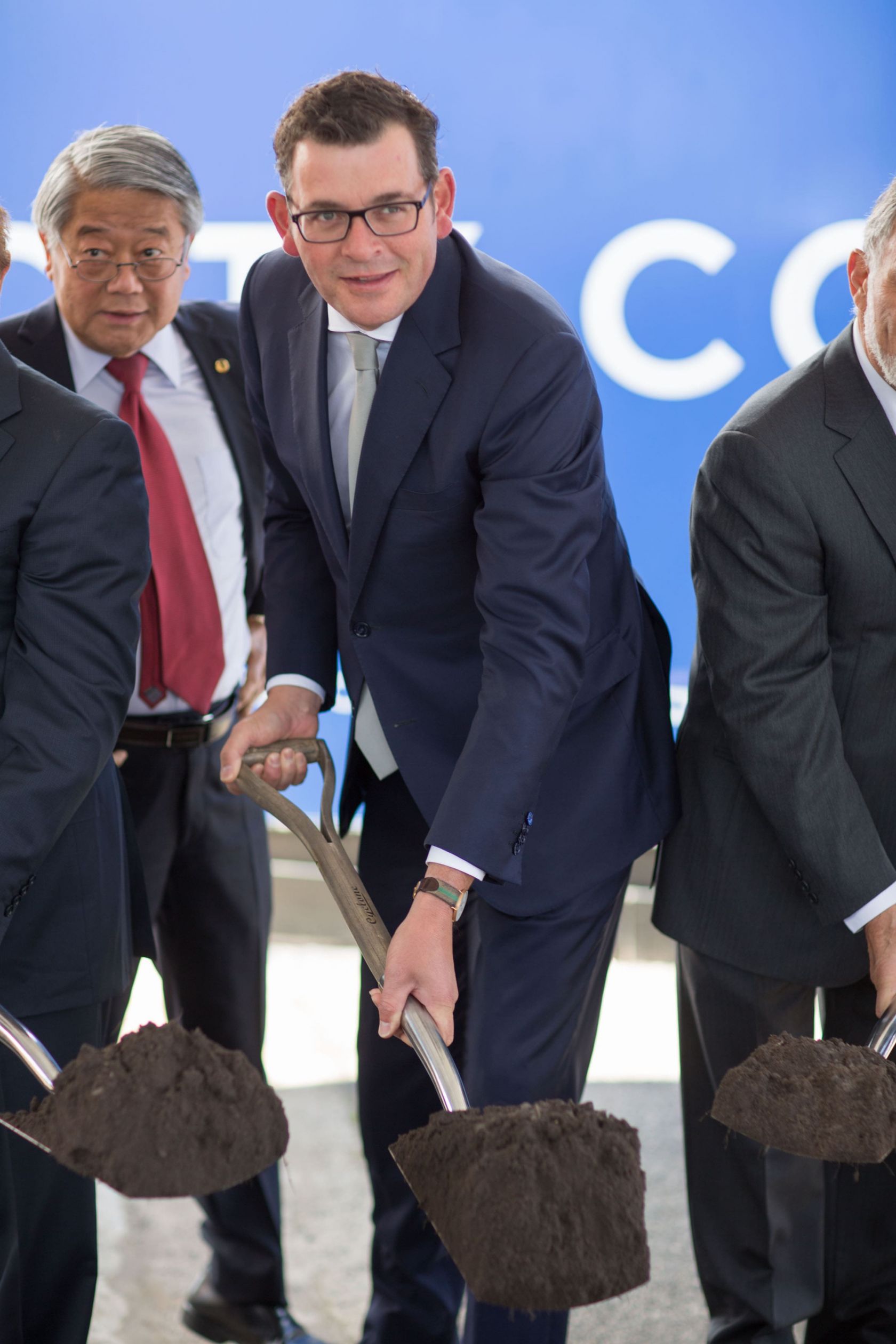 Honorable Daniel Andrews marks the event at M-City
M-City's Turning of the Soil Ceremony was held on Friday 3rd November 2017 at 10:30am.
The Honorable Daniel Andrews marked the event with the M-City development team including Tony and Peter Schiavello of Schiavello Group.
Hon. Daniel Andrews says of the M-City development: "Both Schiavello, their joint venture partners, and the lead tenants should be very proud that after a lot of planning, and a lot of hard work, they've been able to get to this point, realise the dream, and create thousands of ongoing jobs.
M-City is the biggest public infrastructure the state has ever seen. It's all about keeping our state strong. We've got the strongest economic growth in the nation; last year we created more jobs in Victoria than the rest of the nation combined."