Built on quality, integrity, service excellence and innovation
Schiavello is a top 100 private, Australian-born, international furniture, construction, consulting and development business that has been creating and servicing world-class working and living environments for over 50 years. Schiavello has built on a foundation of traditional values and future-thinking dedicated to a legacy of relationships and places that add value to peoples' lives.
Our clients are central to everything we do
Through a culture of learning and entrepreneurship, Schiavello continuously challenge thinking and work collaboratively to drive innovation and deliver the best possible outcome. Since 1966, Schiavello has worked with thousands of brands across a wide range of industries including workspace, hospitality, health, retail, residential and education.
An integrated offering
With an unmatched breadth of product and service capabilities, Schiavello offers an integrated approach to creating working and living environments. Schiavello are internationally renowned for design and manufacture of furniture, as well as being one of Australia's most respected interior construction specialists. Further, our passion for creating inspirational environments defines our property developments, including Melbourne's iconic Prima Tower.
From humble days as a partition supplier in 1966, Schiavello has now grown to employ over 1300 people. With offices in all major Australian cities and an expanding international presence, Schiavello operates from 12 showrooms, six manufacturing plants, and an award-winning headquarters in Tullamarine, Victoria. Find Schiavello locations.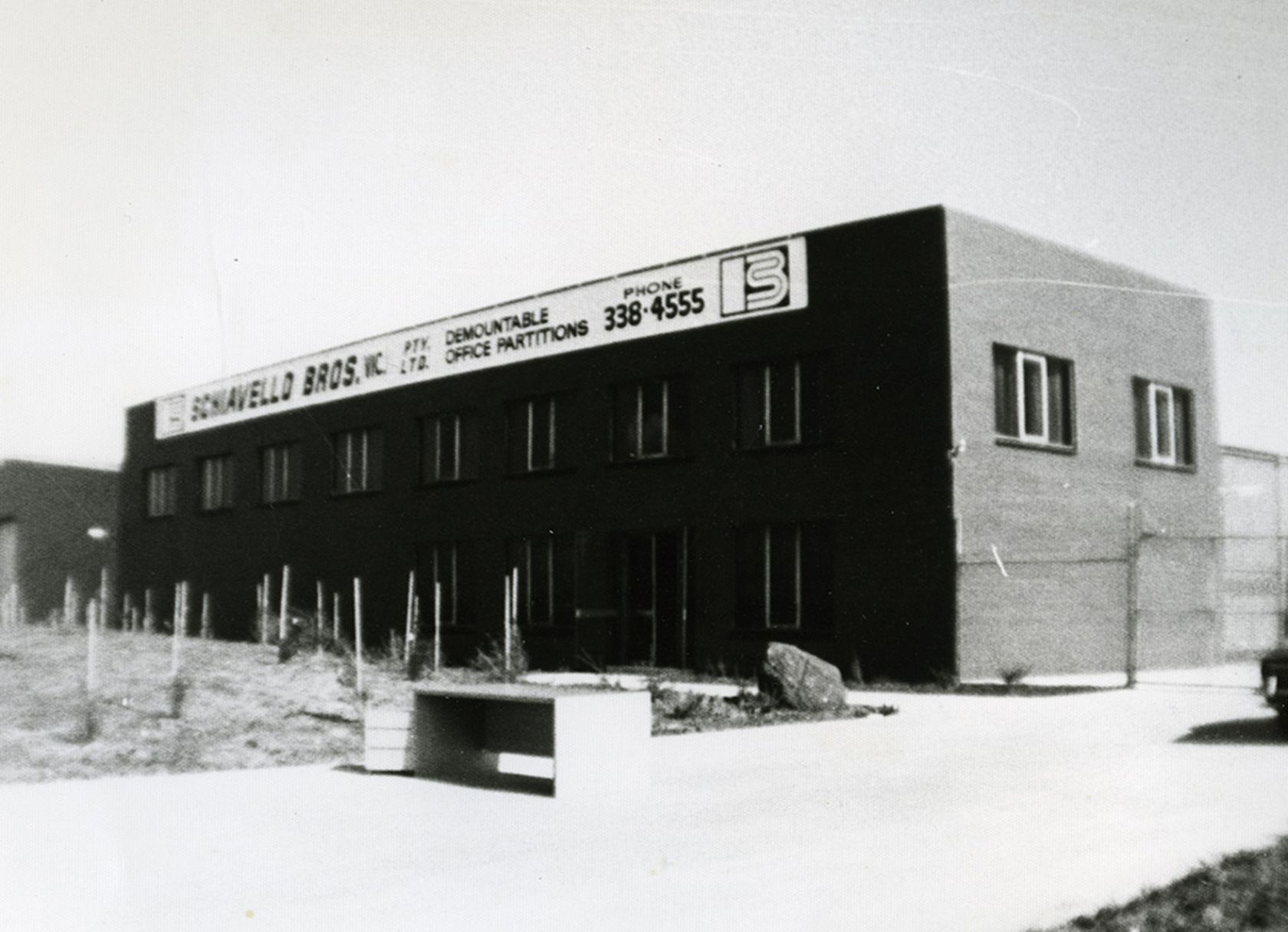 Our Story
Tony Schiavello, with the help of his younger brother Joe, founded Schiavello Group in 1966.
Our shared values
---
Trust, Respect and Integrity
The Pursuit of Quality and Excellence
Our word is our bond
Ambitiously innovative
Live with passion