Schiavello provide a holistic experience to clients
Schiavello's extensive range of service capabilities enables maximum value to every client, no matter the job.
Schiavello takes a holistic approach to clients' projects, from the manufacturing and installation of furniture for the commercial, healthcare, hospitality, hotel, education, retail and living environments to a full suite of construction services, electrical and data integration, and the coordination of all services in between.
With 100,000 square metres of manufacturing facilities around Australia, including a 70,000 square metre factory in Melbourne's Tullamarine, Schiavello boasts in-house production service capabilities not only in furniture and construction but also in specialised engineering and tooling, metal, aluminium and wood processing, bathroom fittings, glass, timber joinery, plastic injection moulding, electrical component production, powder coating, glass processing, upholstery, and solid surface fabrication. Schiavello has the skills, resources, and competencies to develop and deliver a custom solution for any project expertly.
Schiavello is also involved in hospitality via Gioiello Estate Wines to keep things interesting.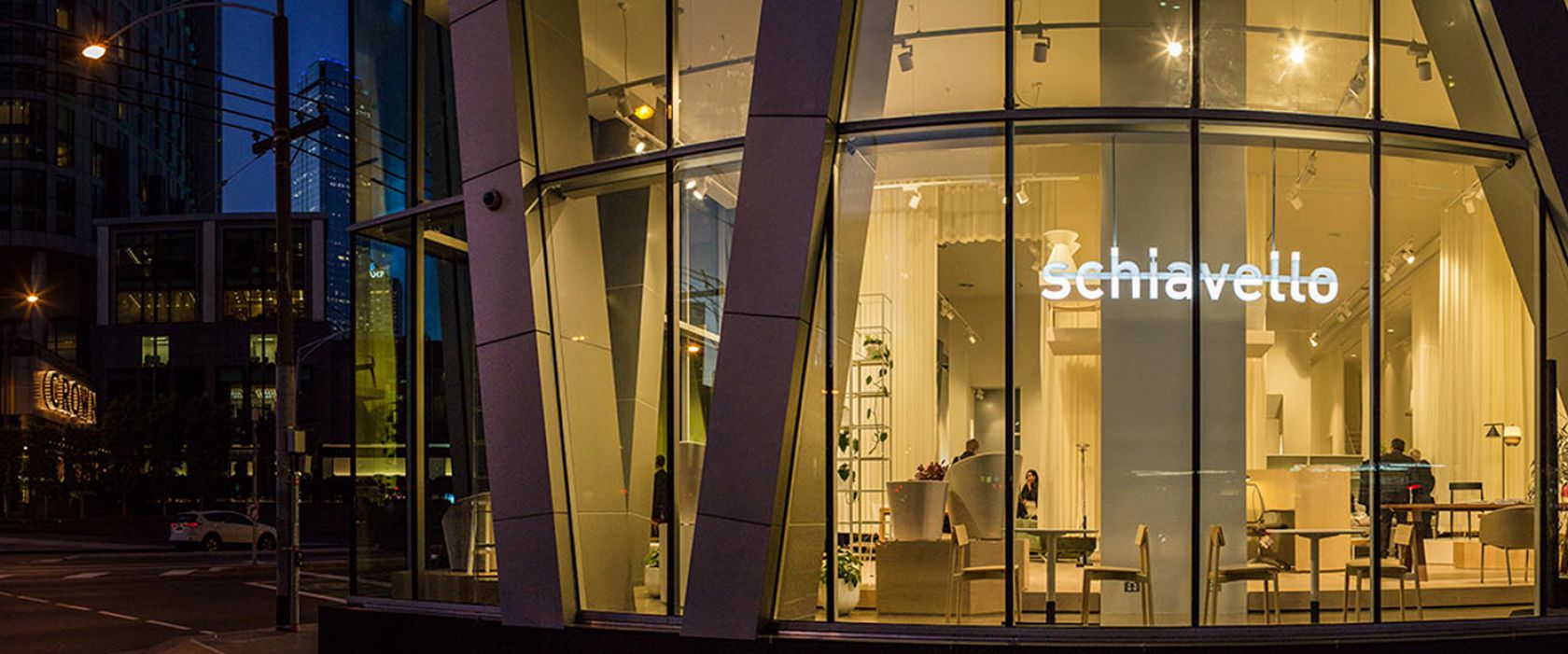 Find Us
Schiavello has offices in all major Australian cities, and a growing presence in China, Singapore, USA, New Zealand and the UAE.
View Locations