Over the past years and decades, lots of things within the work space have changed. We have been challenged by the demand for more flexibility from all sides: our employees, our clients, our stakeholders and ourselves. And with that come expectations of delivering even bigger, greater results but without compromising the current quality.
Hybrid working is a big improvement in fulfilling that market view. But it's also about understanding how you work within this setup. Learn more about team-based work, why it's important and taking over activity-based work, and which tools help you to get started.
What is team-based work?
Team-based work orientates on the principle that the whole team is equally responsible for the project. This also means that everyone is in charge of pushing the work forward in the same direction, replacing the idea of having one project lead only. With team-based work taking over, you create a more balanced workforce that prioritises teamwork.
‍It's a flexible work model that supports and encourages closer team collaboration by increasing team trust and performance.
You have to play by everyone's strengths and be willing to adapt skills and talents from team members to make sure the quality output stays consistent. It's also a great way to implement new techniques, learn more about different perspectives and peer evaluation or to broaden your skill set via hands-on work.
The team-based work style also applies to really small teams, even when you can't physically split your employees in groups, the principle and behavioural application of team-based work suits everyone. Whether it's a short or long-term project or even a permanent objective, using team-based work has many advantages.
Benefits of team-based work
There are plenty of benefits as to why focusing on team-based work is a good idea for your business. Here are our top 7 reasons why team-based work should interest you:‍
Accountability: With lots of responsibilities to carry comes a lot of trust that is placed on your workforce. Projects that go according to plan, delivered on time and with precision give not only your business a great reputation, but also makes your employees an accountable and invaluable team.‍
Motivation: Being able to have a say within a team and actively making a difference towards the business goals feels great. When employees also carry the same amount of responsibility across the group and see the positive effect it has on the outcomes, it increases motivation to create an even bigger impact together.
Insights: Sharing observations about the same case grants the team a further understanding of the project and its potential. Instead of using only one person's know-how, you can actually gain much more power through the eyes of multiple perspectives.
Time to focus: Setting a whole team on a particular project allows for more opportunities to dive deeper into problems and solutions. Having more professionals with excellent ideas coming together on one subject is a great way to expand your service field, developing better results and making your clients twice-as-happy within the same time frame.
Confidence: Showcasing everyone's expertise and experience is an immense acknowledgement of their talents. Demonstrating the knowledge to the team members makes the group's confidence level reach new heights.
Efficiency: Having a work squad on board the same project naturally increases productivity. If your employees are maximising their potential and utilising what they are specialised in, you are harvesting an enhanced and efficient work experience. It's also an opportunity to save costs and time along the way.
Teamwork: Obviously, interacting with other colleagues and exchanging thoughts works also in a hybrid work setting and, with the right tools, supports your employee wellbeing. A very empowering way for your employees to work together.
What is activity-based work?
Activity-based work lets you decide what work setup you'd prefer to get your workload sorted. It is an individual focus working style: the kind of tasks ahead of you determine which space to use that suits your day best.
‍It's like an on-demand approach allowing you to decide between different types of spaces – from a meeting room to a booth, restaurant, co-working or outdoor room – depending on the activities you are facing on the day.
Why is team-based work taking over activity-based work?
When recruiting a workforce, it is important to know what your values are and how you'd like to work together. Prioritising your team to support a healthy and intelligent pool of talents is an effective way of running your business. Team-based work offers flexibility by allowing every member of the team to show what they were recruited for in the first place: their expertise.
‍Problem-solving knowledge is key to making a bigger impact for your business. And it's best achieved when unlocking the power of teamwork that sits within your workforce already.
‍Let's talk structure: The activity-based working structure is usually more hierarchical than the team-based work. Due to putting a whole team on one focus, it creates equal responsibility within their field rather than having one project lead taking over completely. This also means that stress, unrealistic expectations and other health risks can be filtered through multiple people and don't overwhelm one person alone. A much better work experience that leads your workforce to be more productive as well.
‍While activity-based work kind of follows the "As long as the work is done" approach, team-based work tries to go deeper and find the best solutions for the project. And it's also a safer model for your internal structure. With various people working together on the delivery of one project, it'll be easier to accommodate unavailability in case of sickness, holidays or unforeseen events. Having a team knowing about the project details and history, current goals or timelines reduces fallout and quality compromises instead of having just one project lead playing the game by themselves.
How does technology enable team-based working?
Make use of your whole team's expertise and therefore the full power of your employees with some fantastic and easy-to-use tools that can also be put in place for hybrid activities.
‍Team collaboration for team-based work is essential and works even with different circumstances and flexibility agreements. In order to bring together your team – both virtually and physically – you need to connect your members in all channels. Link up your people to manage collaboration and communication in various groups all in one place online. Reports, feedback, discussions, ideas and results will have a dedicated home that everyone can access and contribute to.
‍Or book your entire team a desk in one area of your office, deciding on certain days to join up. Whether you opt for a hybrid work environment or fully in-house, it is great to meet up in person and discuss progress, clarify potential obstacles and review processes. Besides, having everyone involved sit close to each other creates lots of moments to get in touch directly and give feedback and encouragement.
‍Looking to book a meeting room for a brainstorming session? Some things just need a bigger space and team-based work is predestined for this. Search for available rooms that fit your desired team size, make a reservation and invite the relevant colleagues all via a smartphone app or a web portal. You can also simply include people who join remotely via an integrated link.
‍Nura Space has plenty of intuitive tools on hand that support team-based working and upgrade your work experience.
Let's summarise
‍Teamwork makes the dream work, they say. And team-based work proves to help your business become an even better force on the market. It's a great work style that supports your employees, plays by their strengths and keeps their wellbeing up. You will recognise the wonders that can come out of closer collaboration, clearer communication, shared trust and equal responsibility. Improve your work experience while maintaining a high standard for your services. Are you already taking over team-based work?
Related products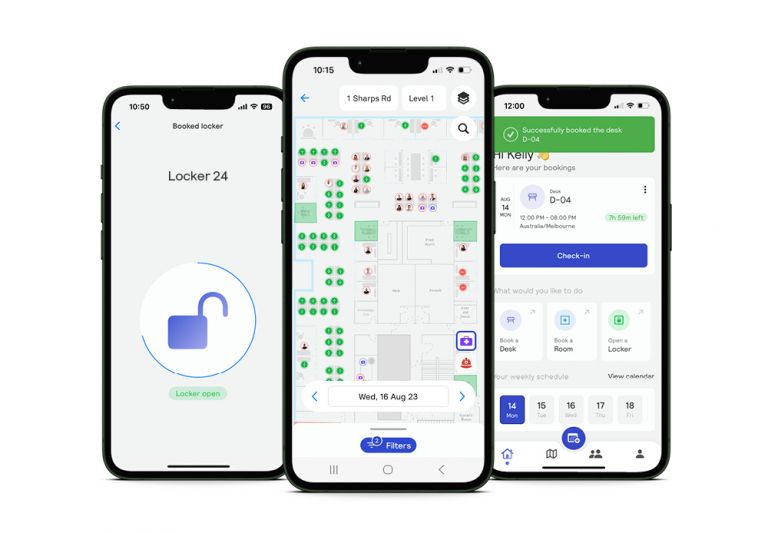 Nura Space is workplace management software designed to support, understand and optimise workspaces. Leveraging smart technology, data and behavioural science.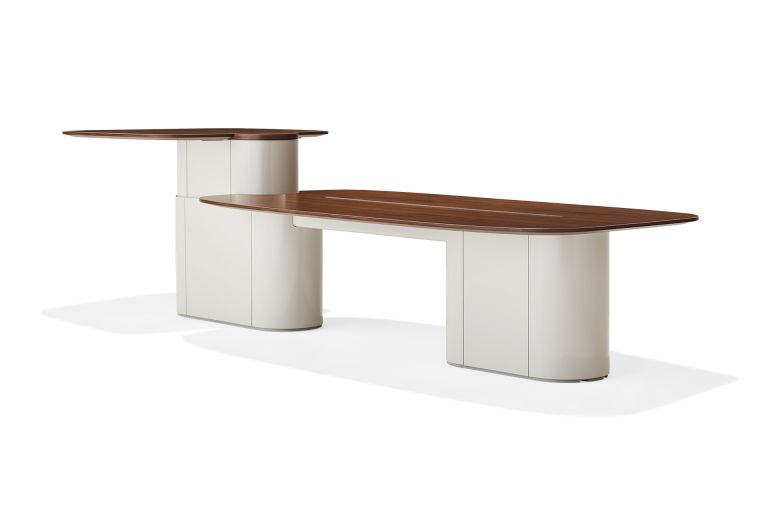 Stunningly designed and tech-enhanced, Agile Table is a premium height-adjustable team table for the collaboration and flexibility of the modern workplace.