Liberty Mesh Chair
Humanscale's Liberty Mesh is an intelligent mesh task chair engineered to provide automatic lumbar support for every user, as well offering simplicity and complete ease of use. It is designed to offer a unique, minimal aesthetic and provide custom comfort for every person who sits in it.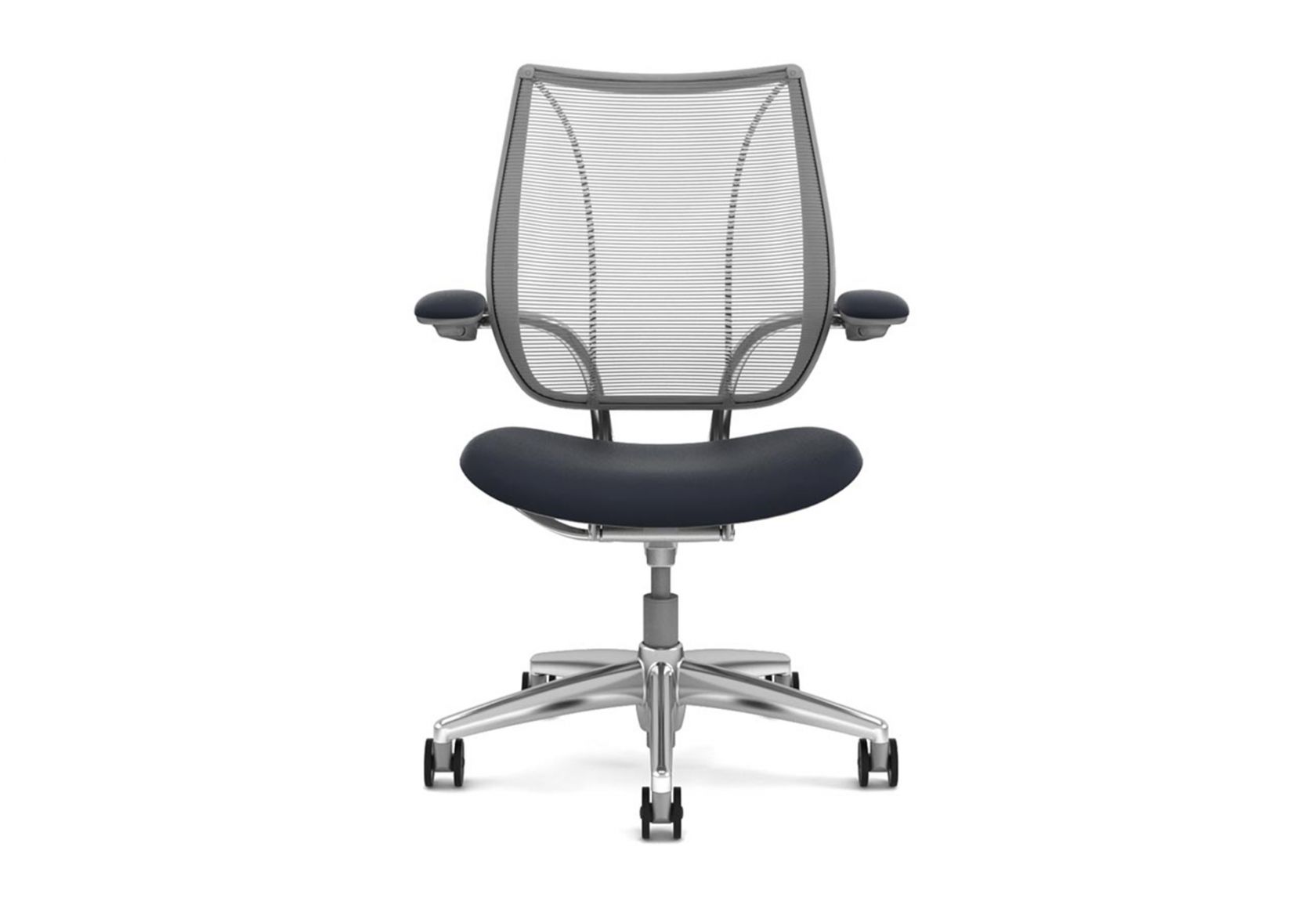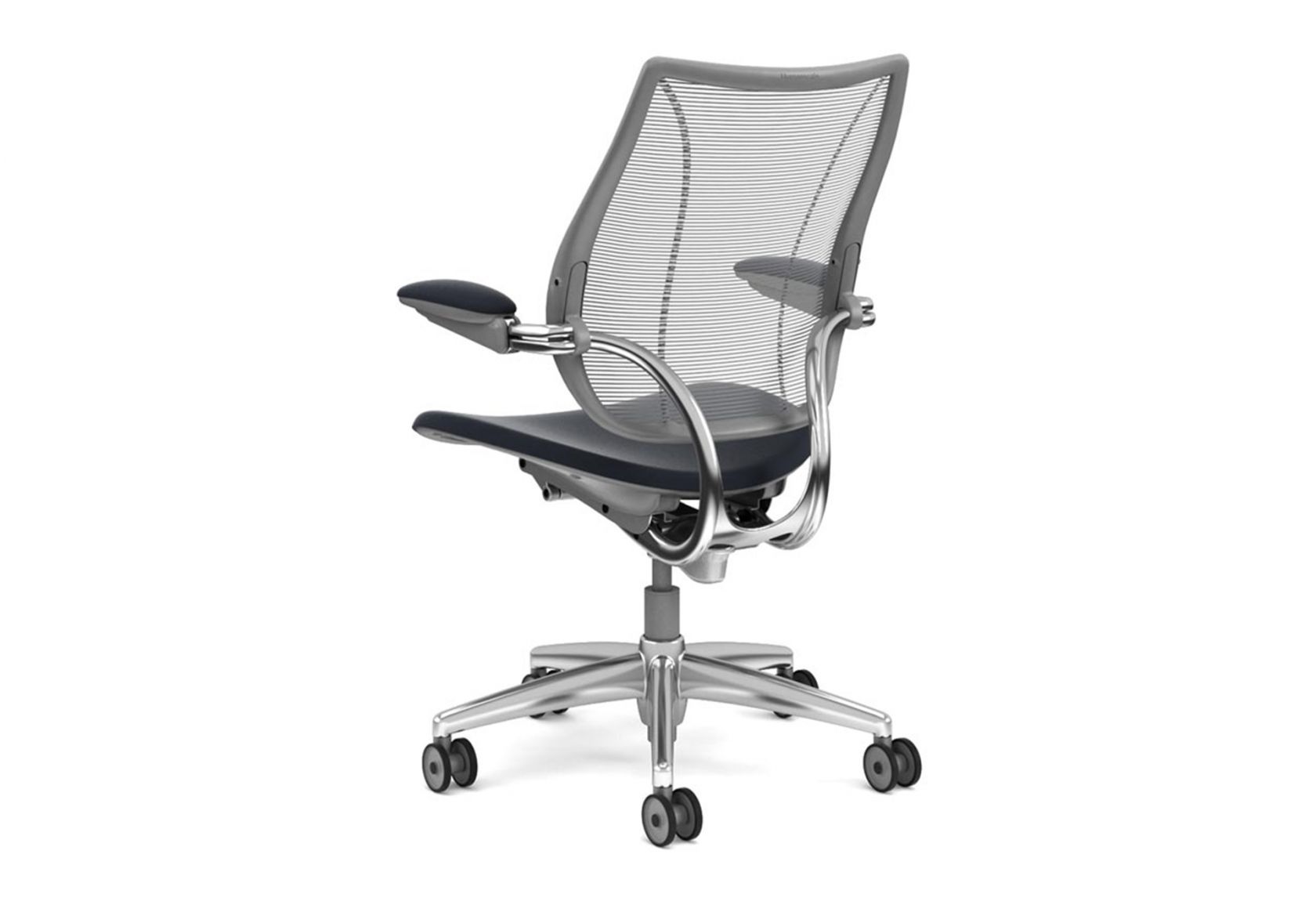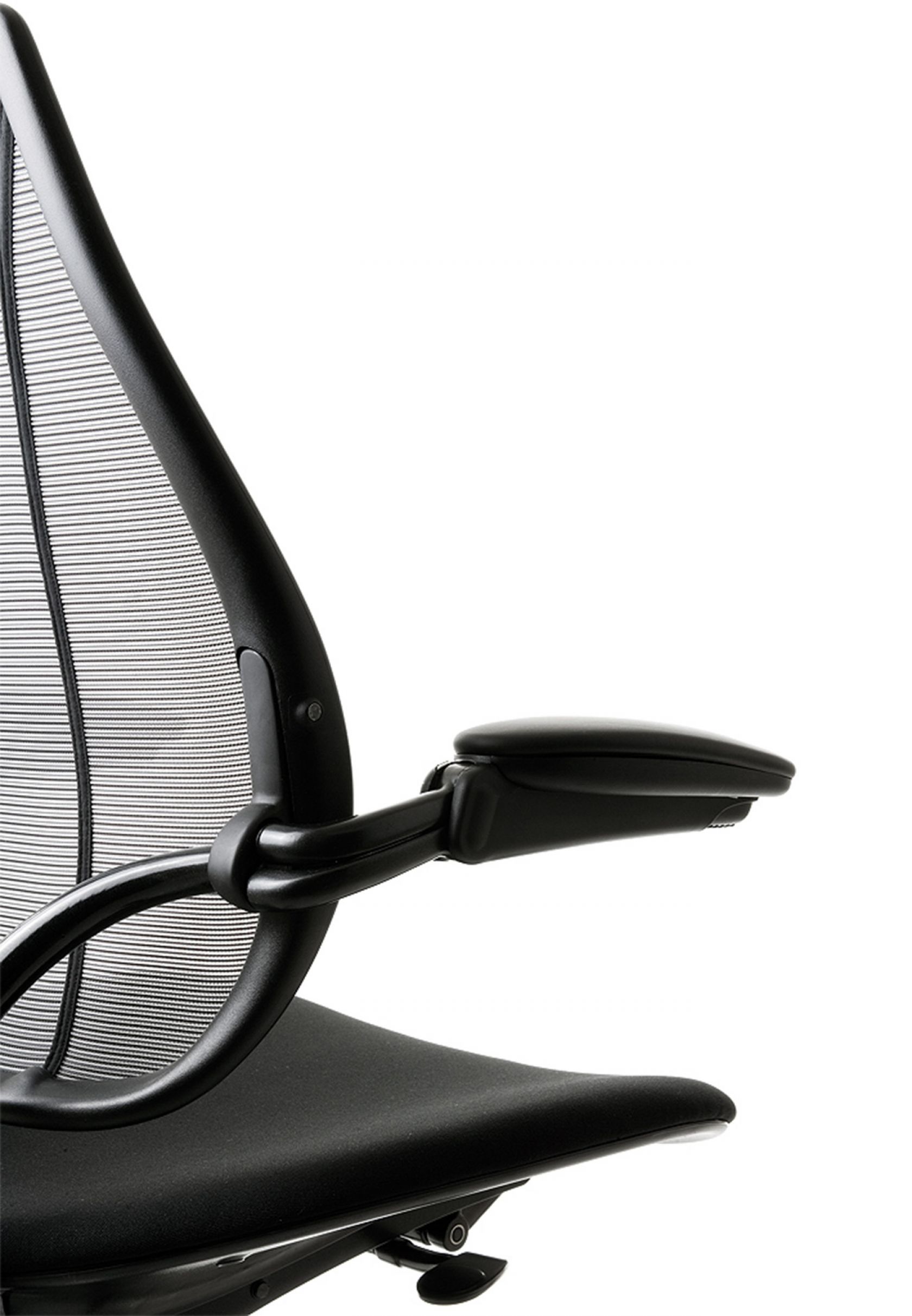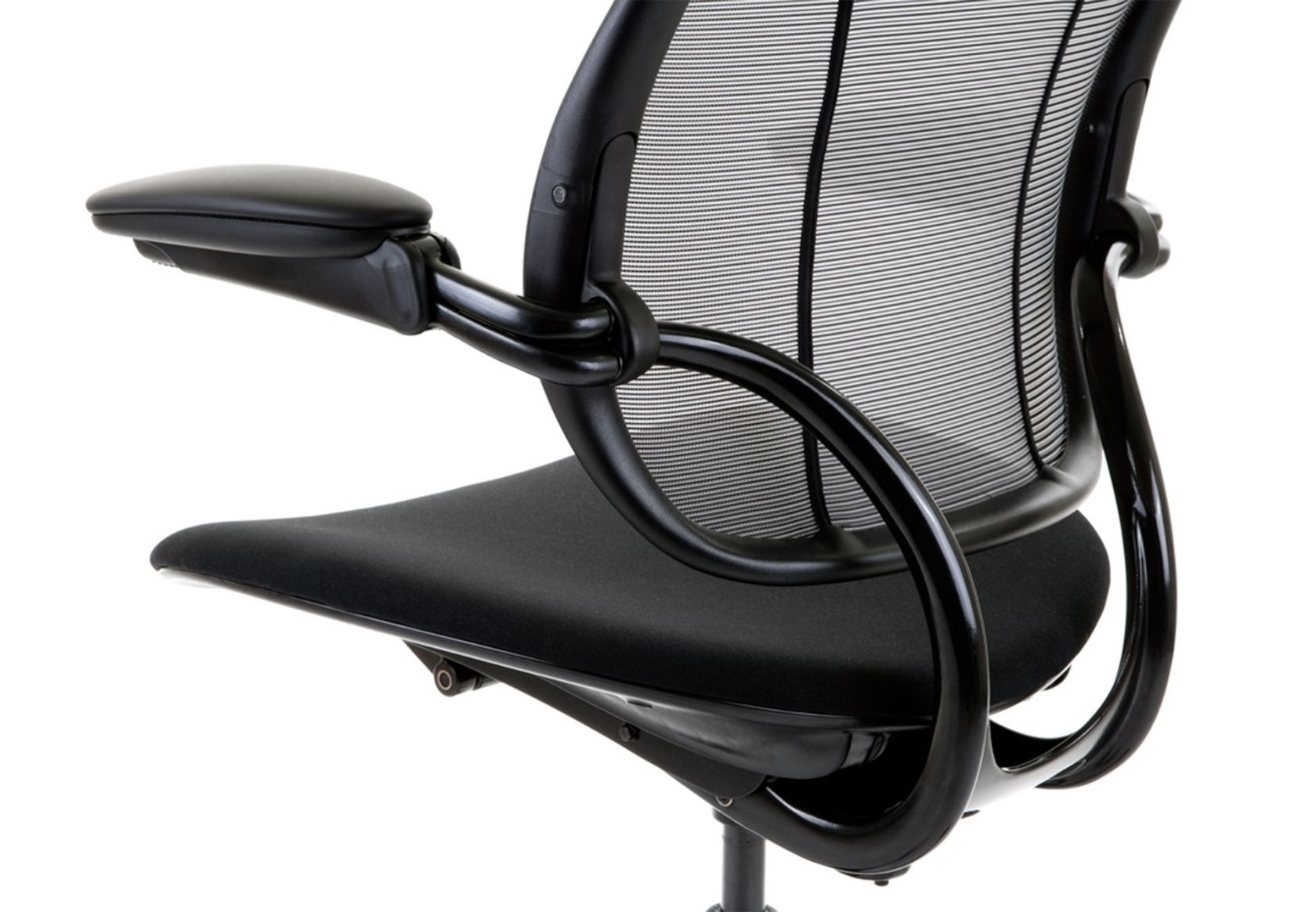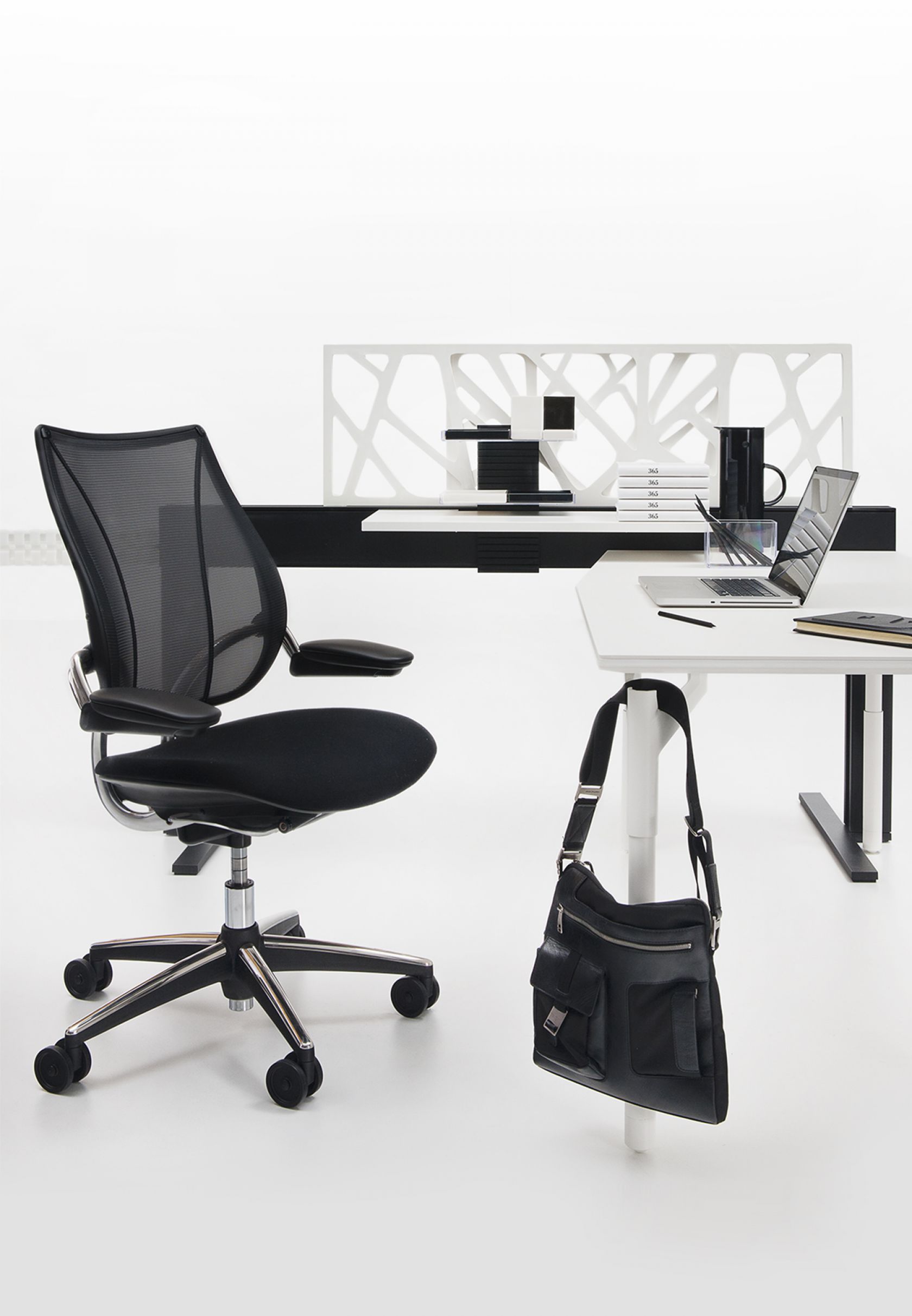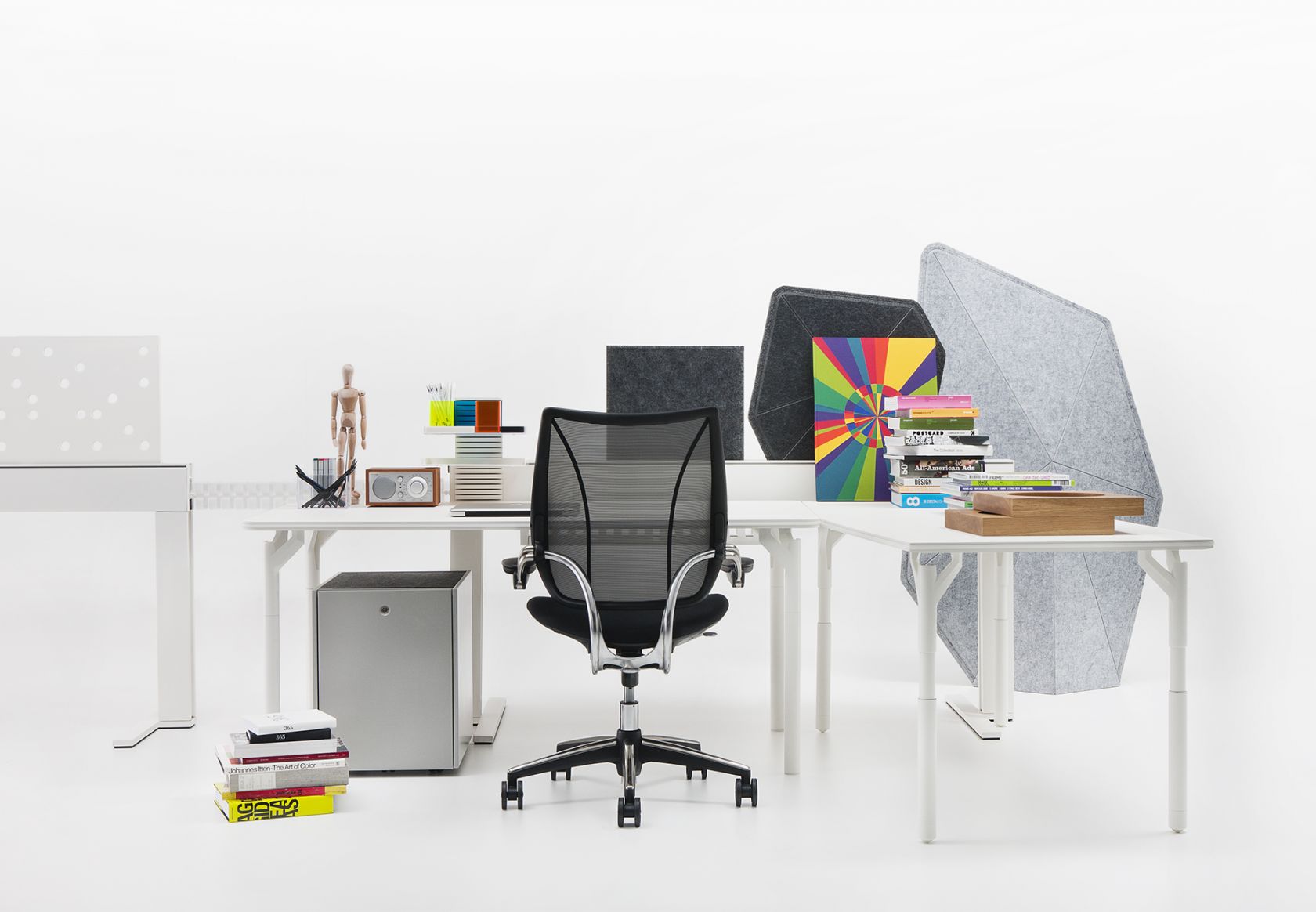 Overview
Form-sensing tri-mesh task chair.
445D x 629W x 902Hmm.
Intelligent counter-balance recline mechanism.
Available with or without arms in black or polished.
Designed by renowned American industrial designer, Niels Diffrient.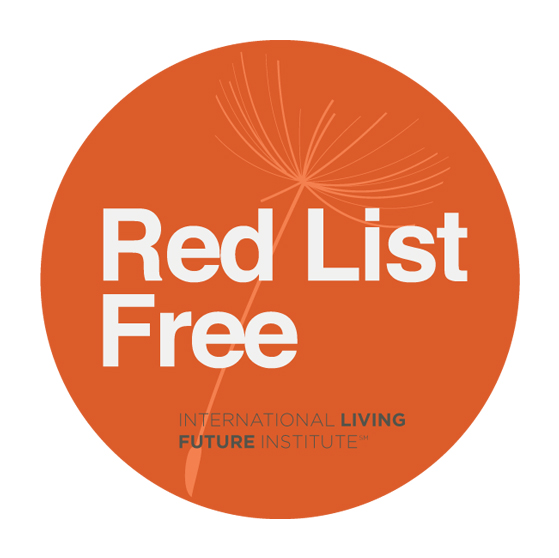 Niels Diffrient's designs are grounded in the philosophy that form follows function. His work has spanned generations, consistently looking past trends to reinvent the tools we use for daily living.
With an academic foundation in design and architecture and a degree from Cranbrook Academy, Diffrient channels his knowledge of engineering, architecture, and human factors into the creation of highly functional and aesthetically timeless designs.
From his early work with the studios of Eero Saarinen, Marco Zanuso, and Henry Dreyfuss to his current work with Humanscale, Diffrient's visionary talent has been widely recognized. Included among his many honors are the 2002 National Design Award from the Smithsonian's Cooper-Hewitt, National Design Museum, and the 1999 Chrysler Design Award. In recent years, Diffrient had focused his energies on designs for the office environment, particularly seating — a category in which he has pioneered numerous breakthroughs, from pneumatic cylinders for seat height adjustment to weight-activated automatic recline.
"I've always insisted that the back adjust to the person and we have this unique Form Sensing Mesh that will accommodate any body shape and give you appropriate back support. Whether you're short, tall, wide, narrow, the back will accommodate you." Niels Diffrient, Designer.
Inspired to create a minimal but functional mesh task chair with curved lines and a contemporary aesthetic, Niels Diffrient designed Liberty. As with the Diffrient World chair, Liberty features an innovative tri-panel non-stretch mesh backrest, which Diffrient said was based on the concept of a tailored men's shirt. He worked closely with textile designer Elizabeth Whelan to create a mesh that was strong and supportive but still flexible.