Plaza Chair
Plaza Chair's tailored design, sturdiness and stacking capability adds vogue and versatility to contemporary workplaces, waiting areas or function spaces.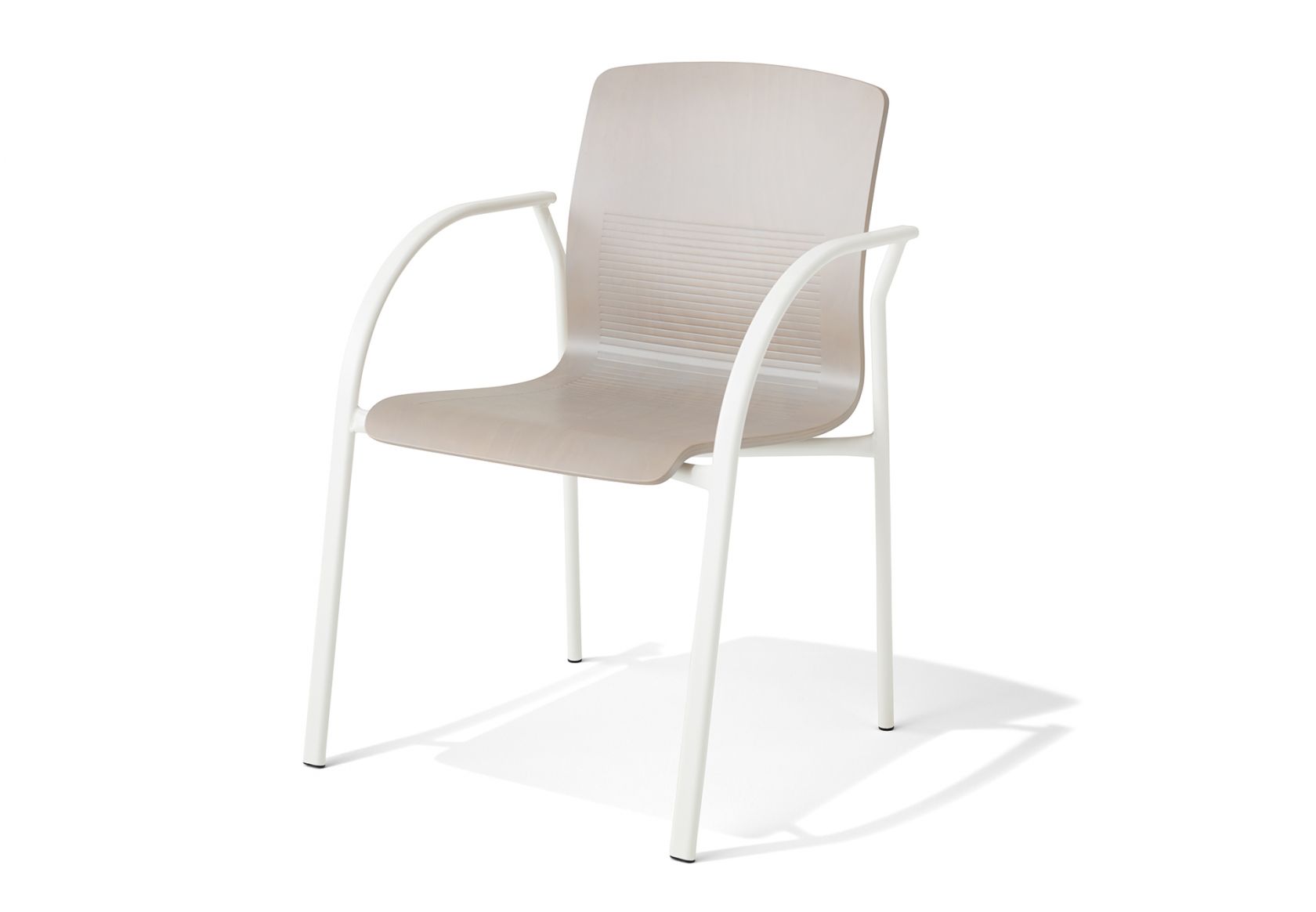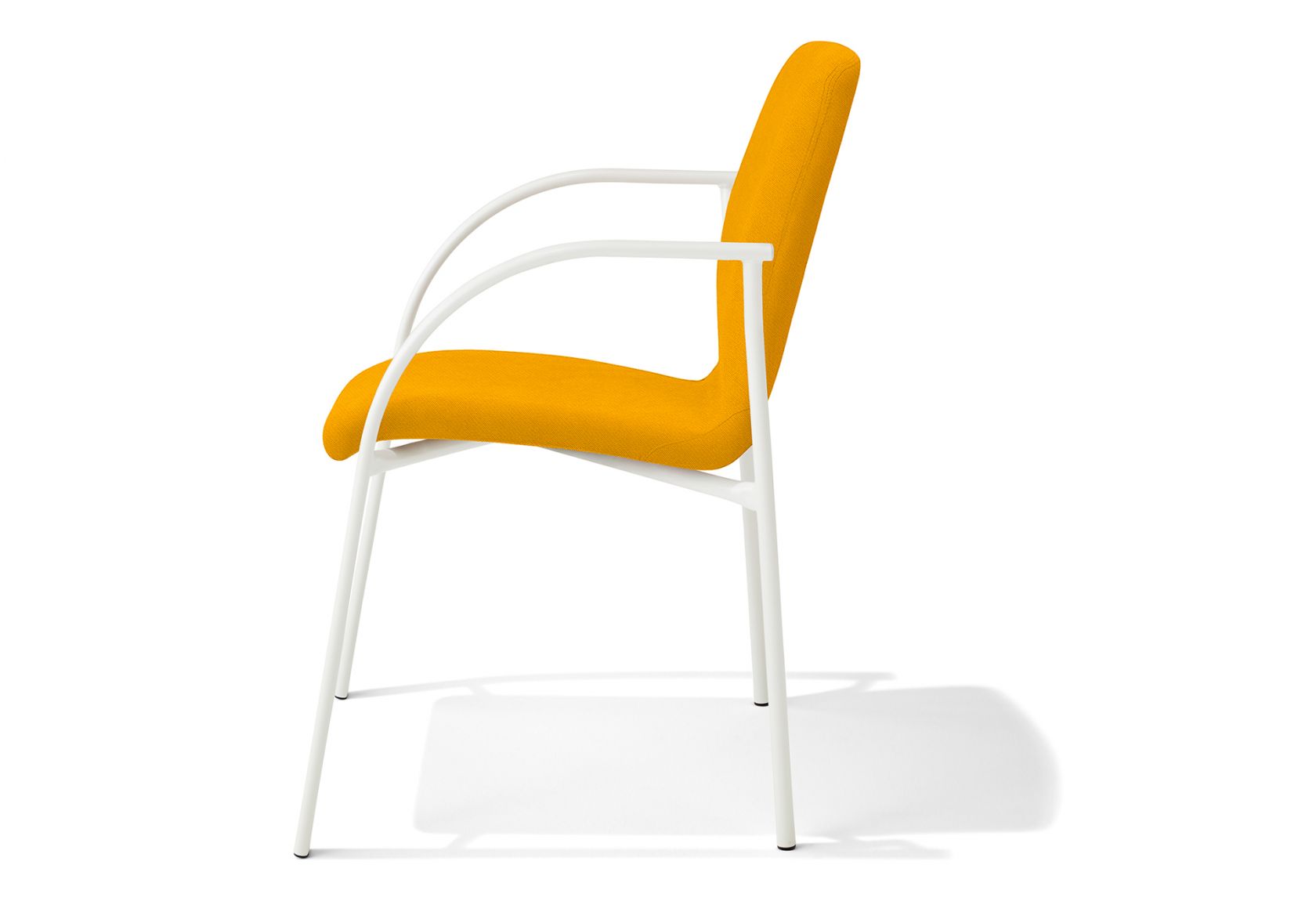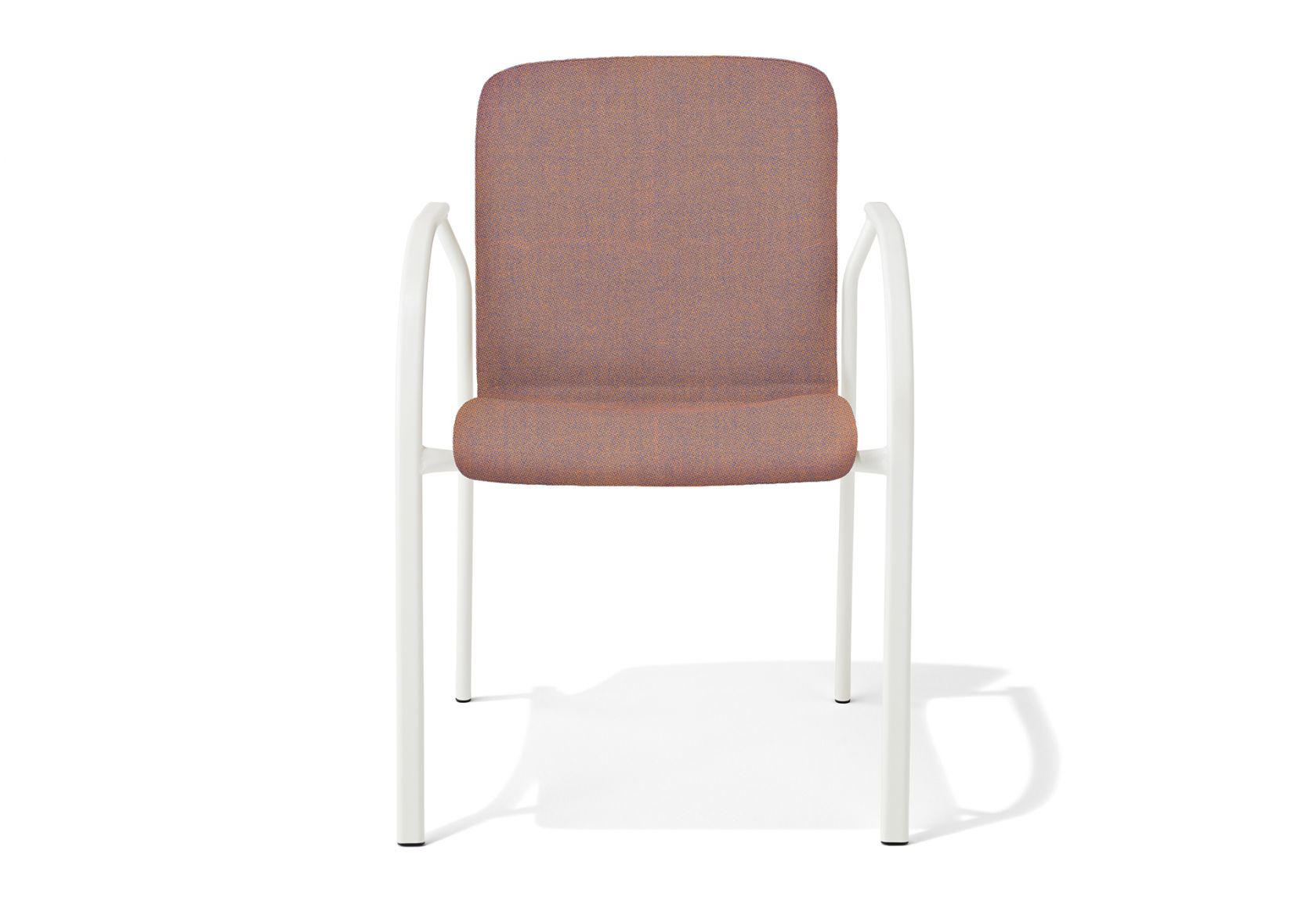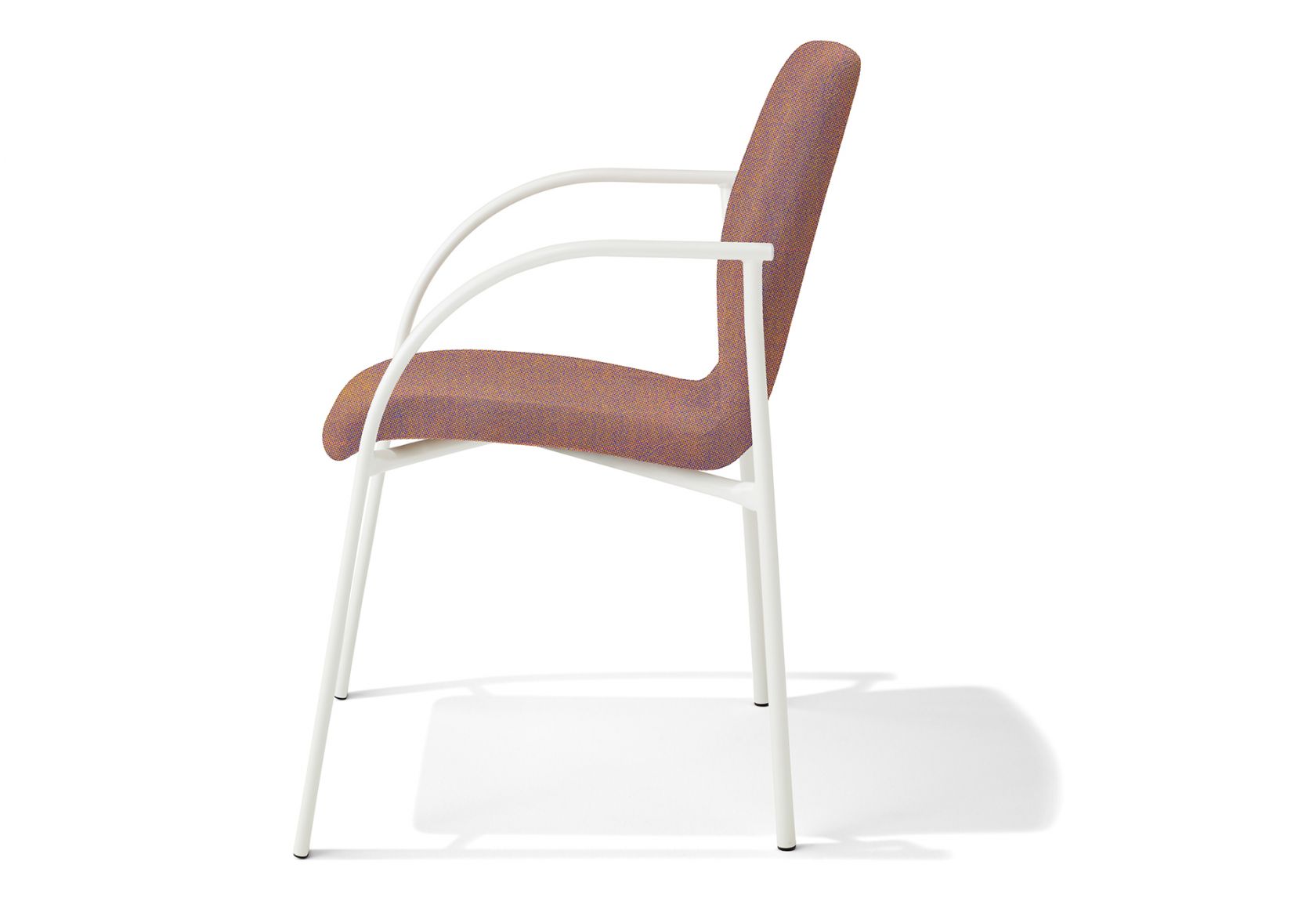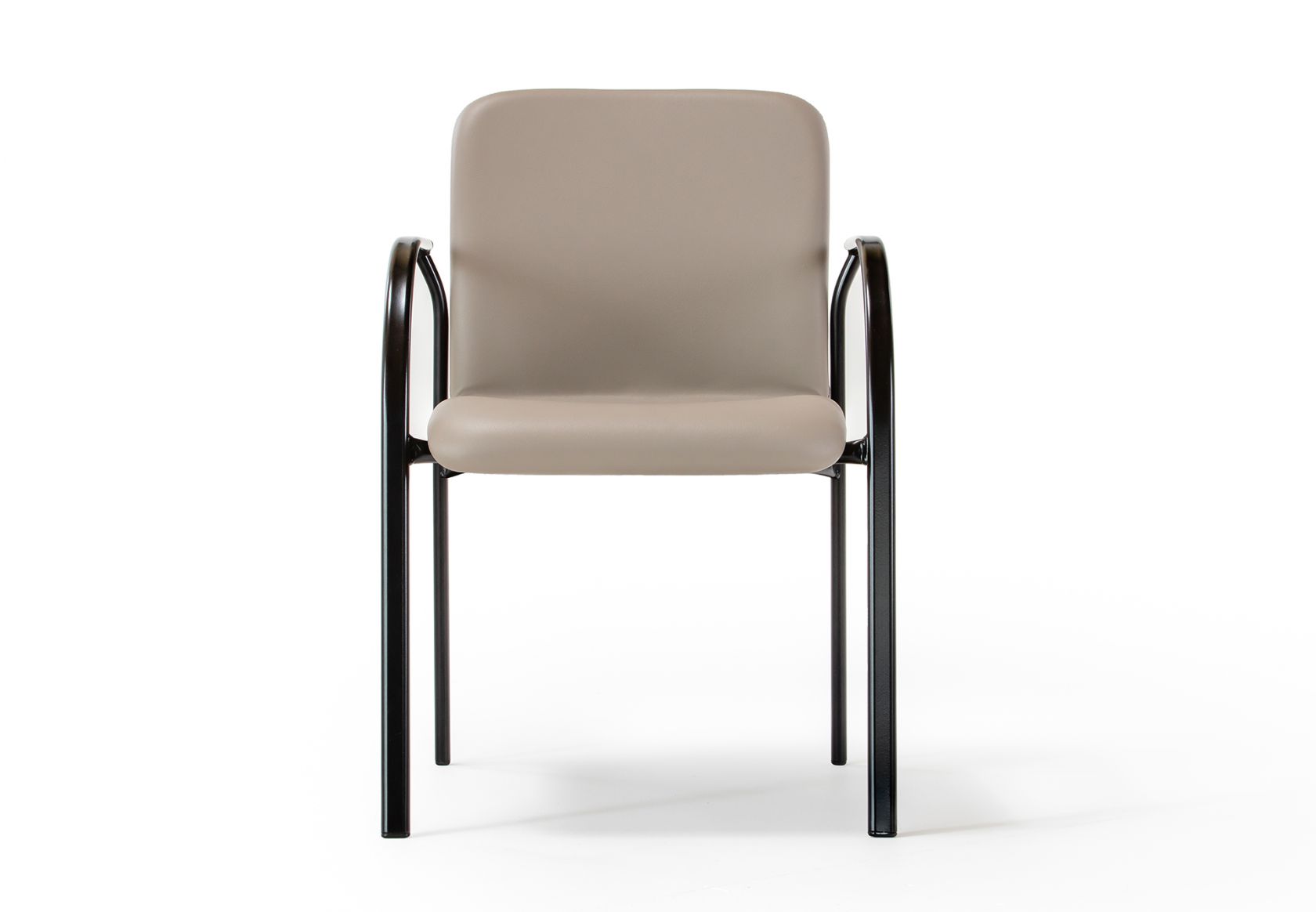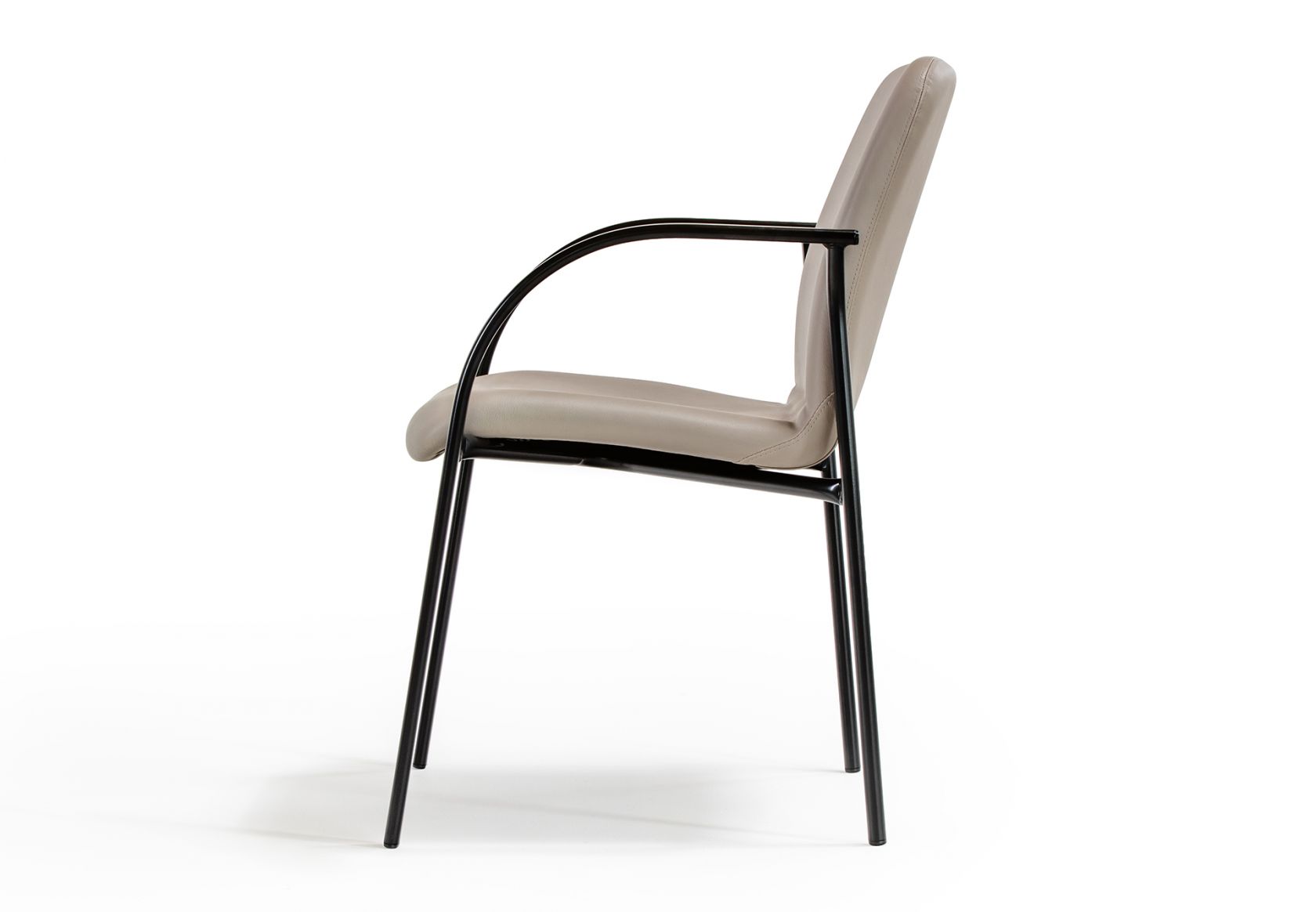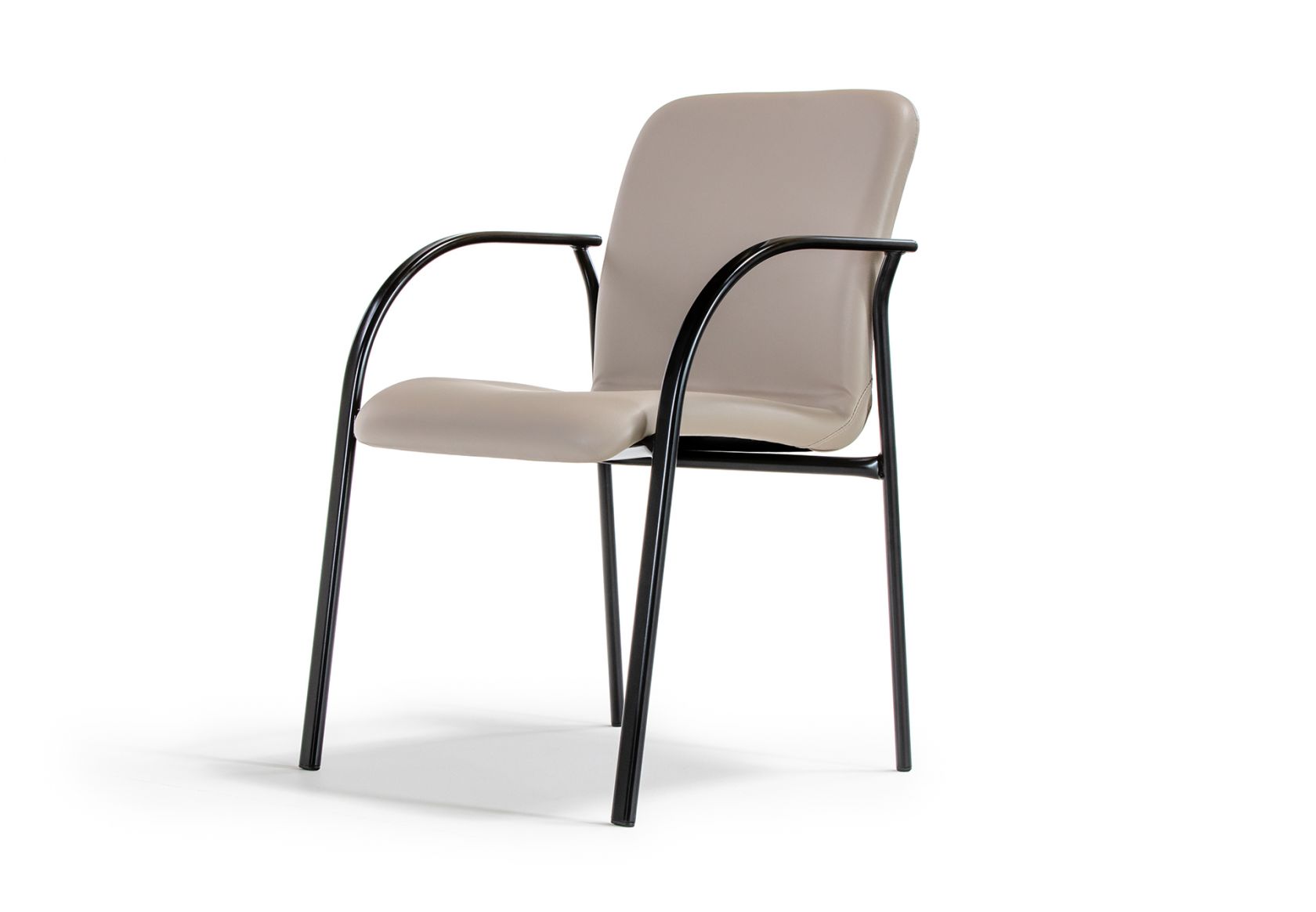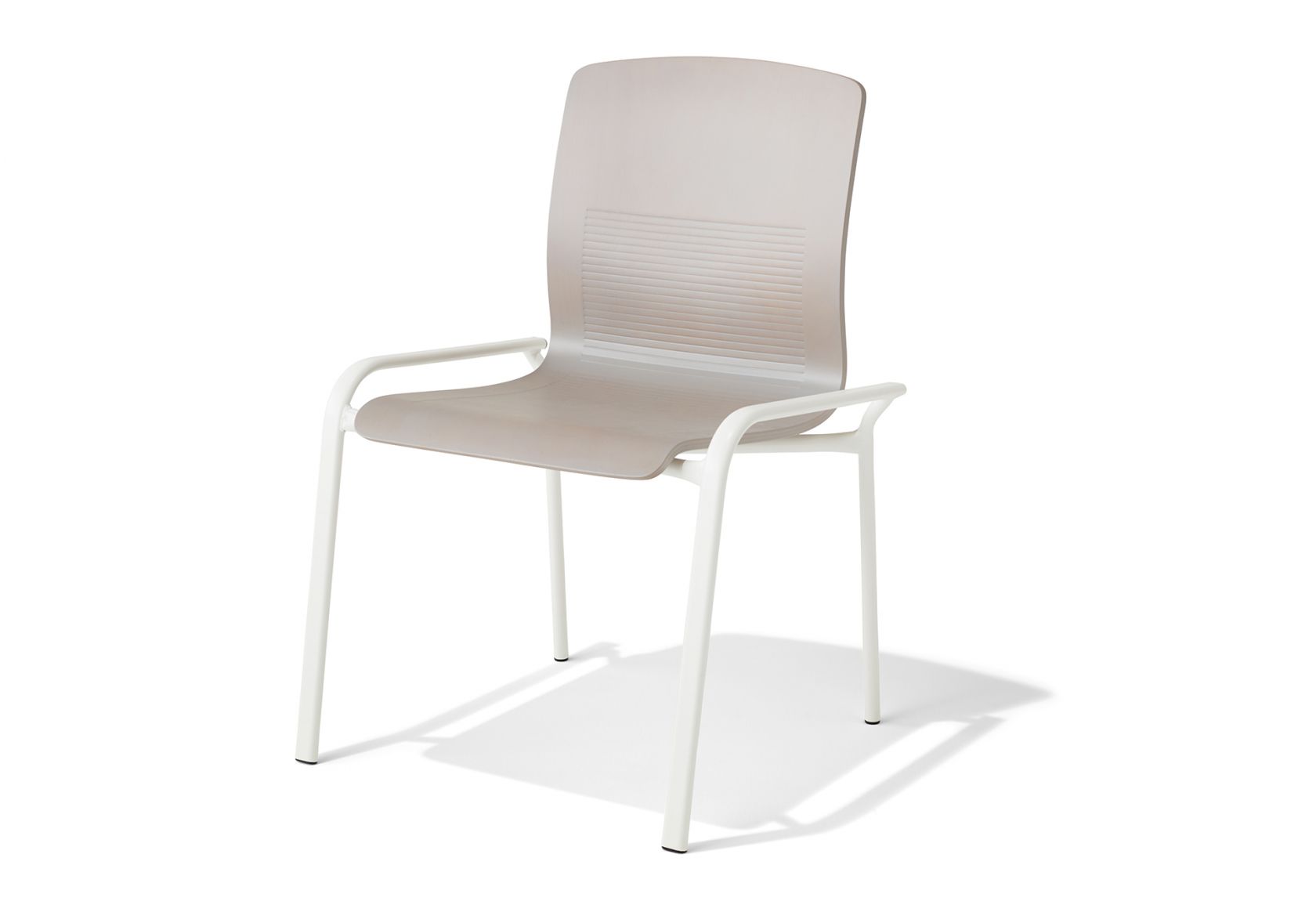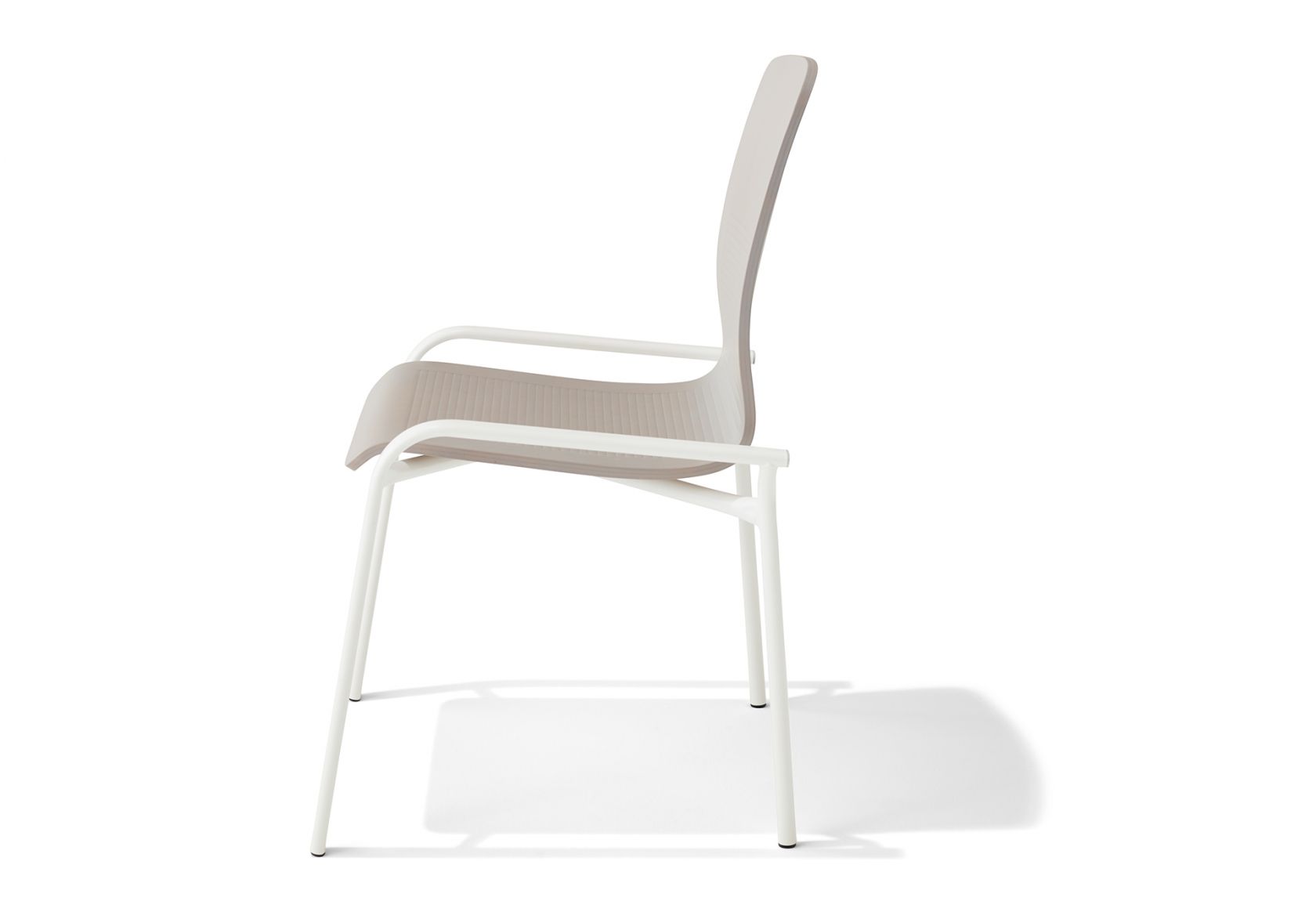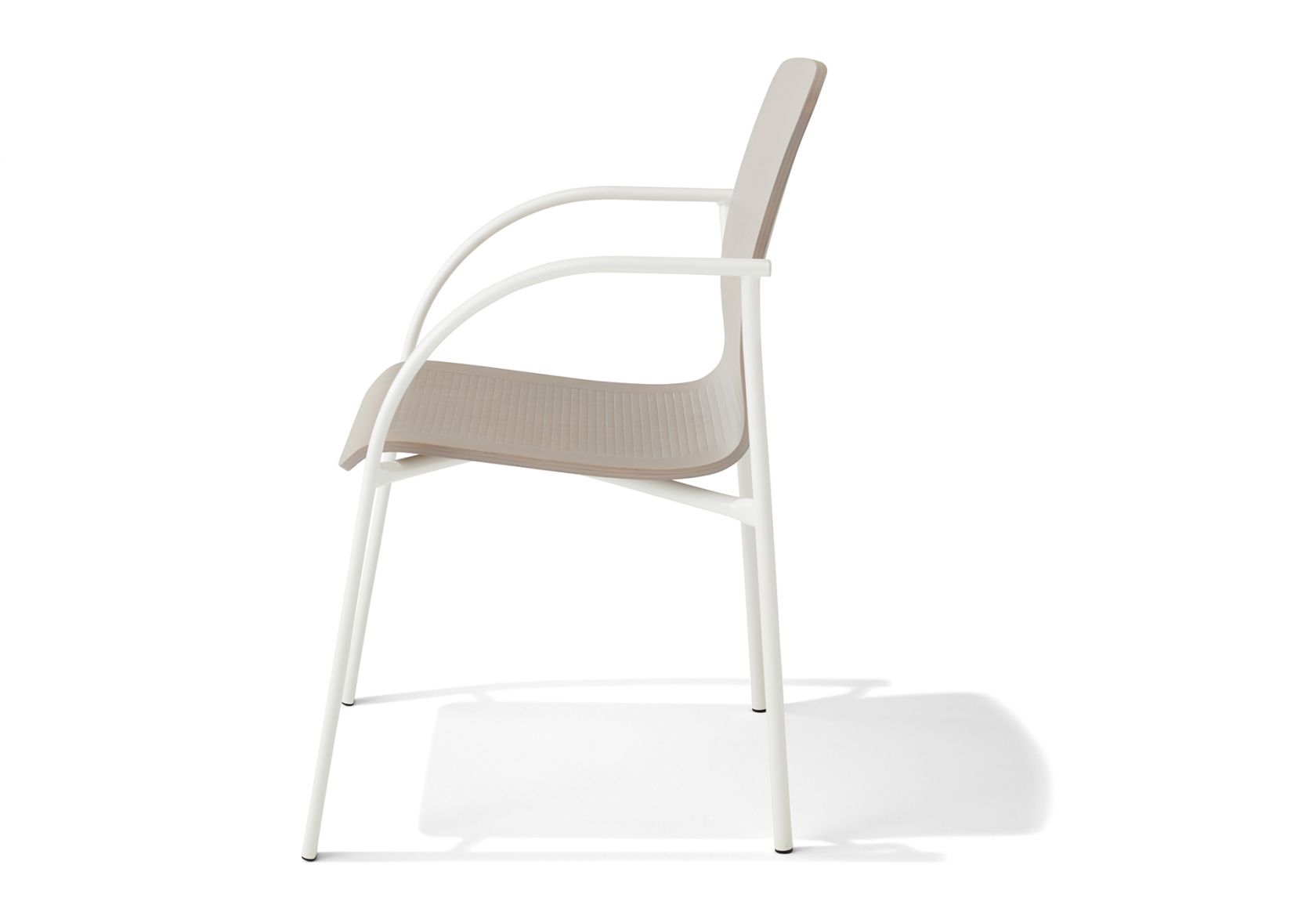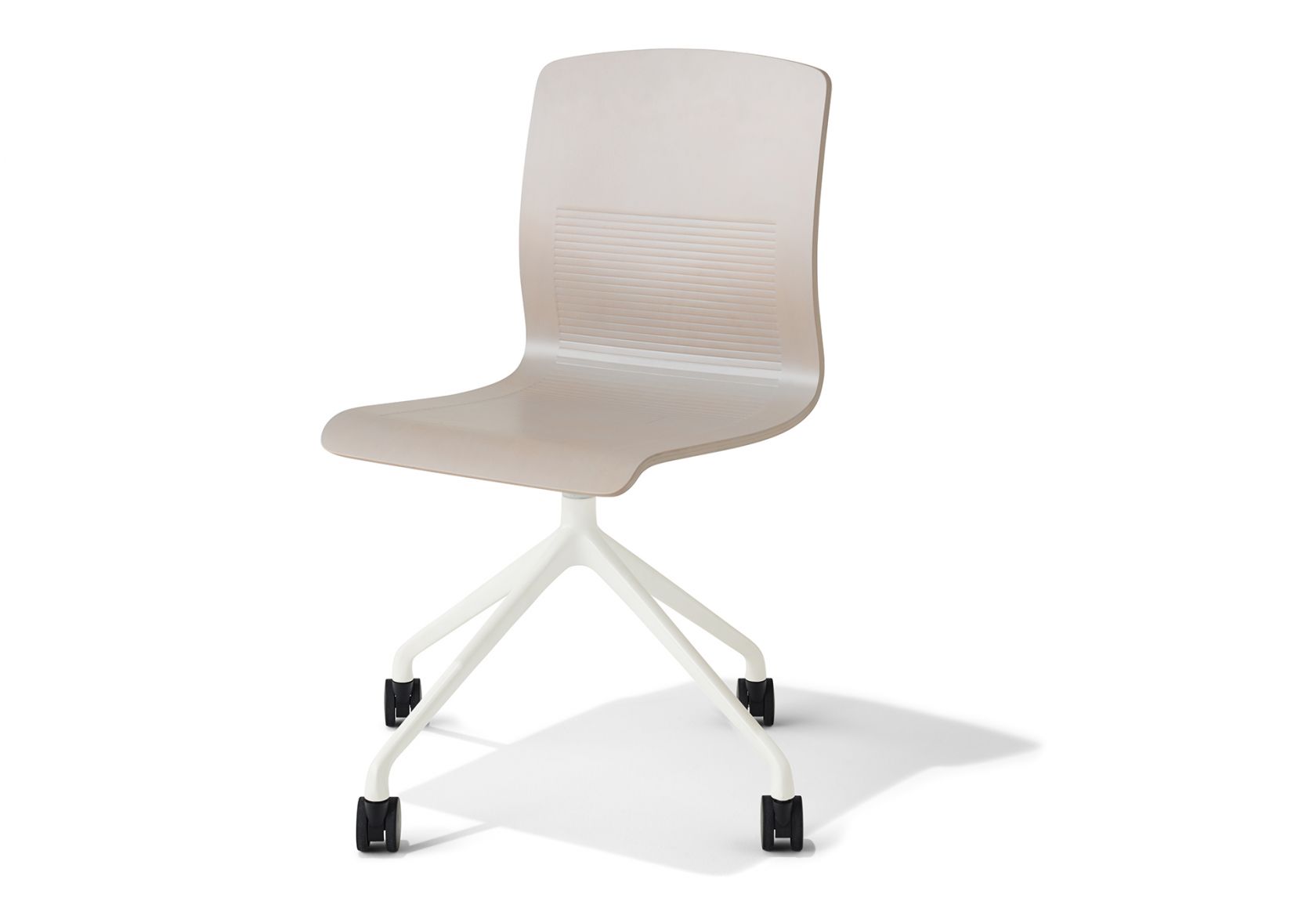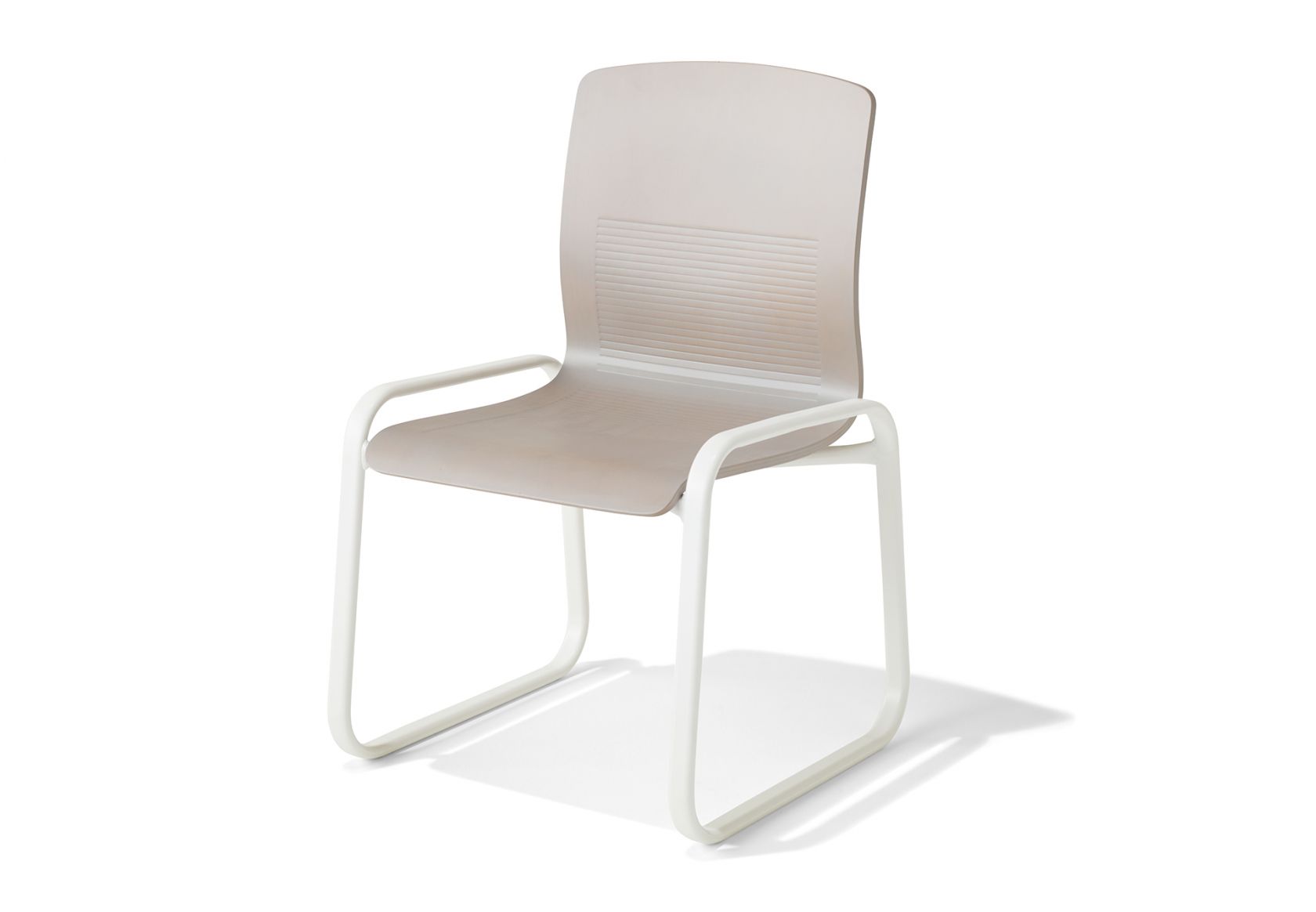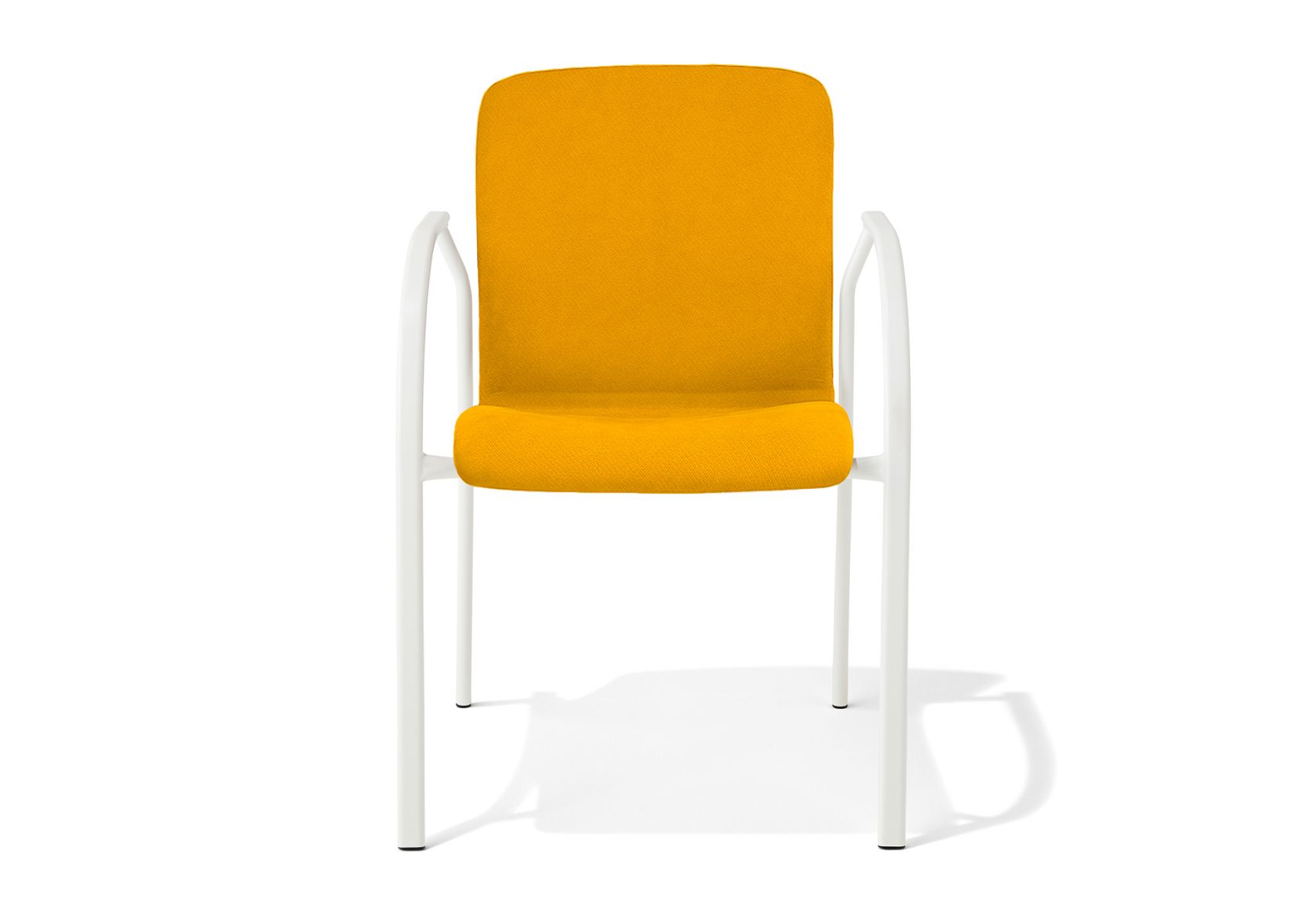 Overview
Stylish yet sturdy stacking chair with optional armrests.
580W x 570D x 800H mm.
Available with 4 leg frame, 4 star spider or sled base.
Wide variety of fabric and leather finishes available.
Product of Australia.
5 year warranty.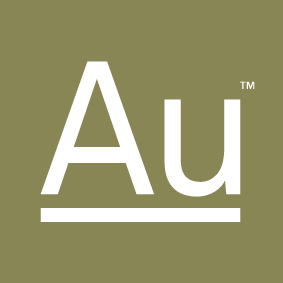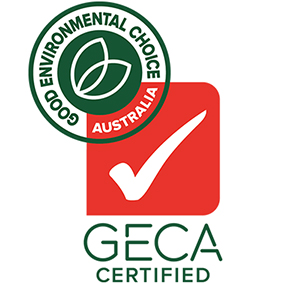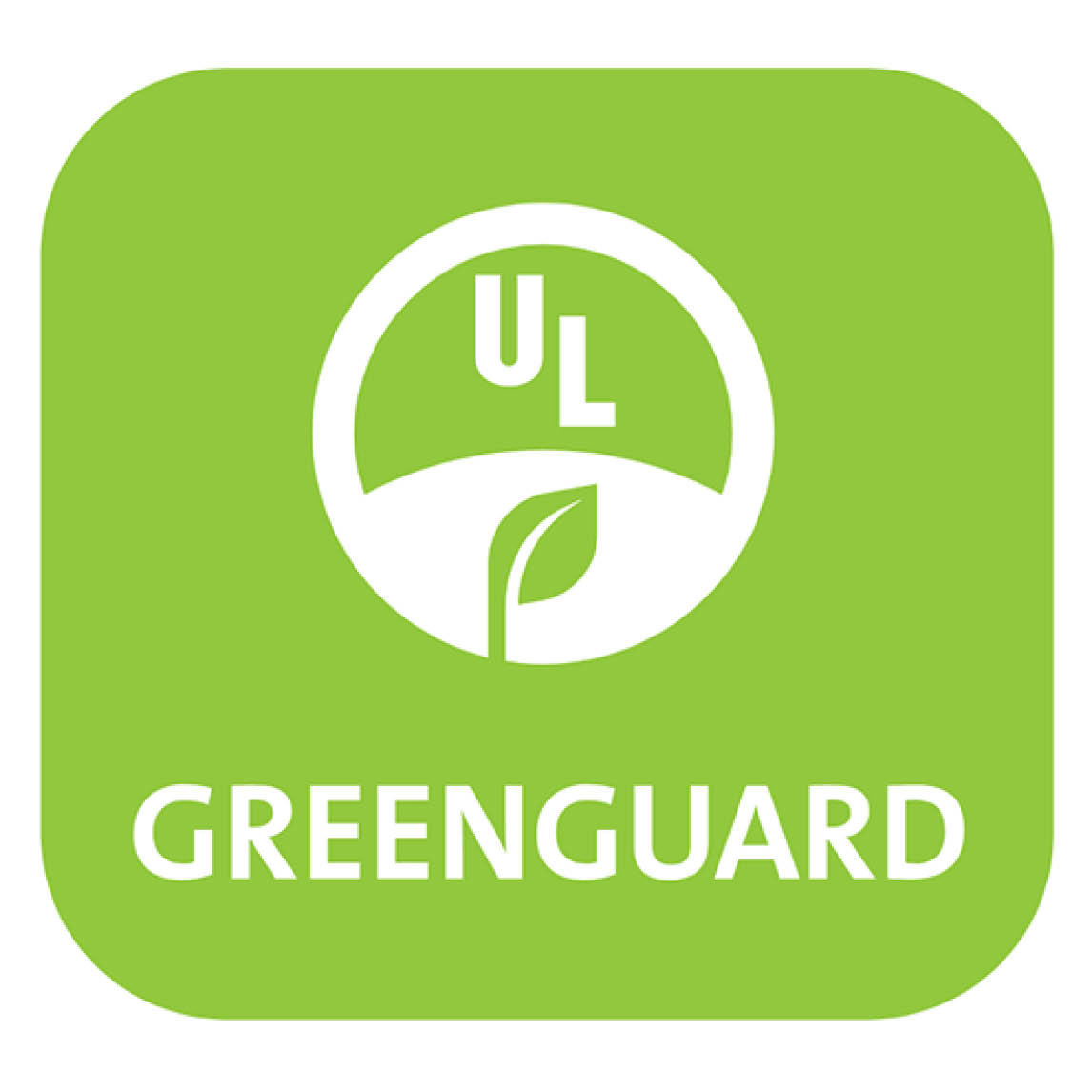 6-8 weeks
*Please note delivery from WA is an additional 2 weeks
Thanks to its lightweight, slimline metal frame, Plaza is able to be easily stacked or beam mounted, making it practical for environments such as public, education or work spaces. With contoured cold cure polyurethane foam to support the body's curvature for optimal comfort, Plaza's design considers the human body.
Plaza's single-piece seat and back is available in either a beech veneer, or fully upholstered in fabric, vinyl or leather from our ColourLab palette. The chair is also available in a four-leg frame with or without arms, and with the option of powder coat or chrome frame/legs. The ability to be beam mounted enables Plaza to be well suited to airports and waiting areas.
ColourLab finishes
Category 1 / Metal Powder Coat
Black (Satin & Texture)

Parchment (Satin)

Obsidian Glass (Texture)

Strata (Satin & Texture)
Category 2 / Metal Powder Coat
Parchment (Satin)

Obsidian Glass (Texture)

Cement Grey (Satin)

Emerald Green (Satin)

Fir Green (Satin)

Gentian Blue (Satin)

Grey Beige (Satin)

Orange Brown (Satin)

Oxide Red (Satin)

Pale Green (Satin)

Silk Grey (Satin)

Steel Blue (Satin)

Signal Brown (Satin)

Ash (Satin)

Blush (Satin)

Stone Grey (Satin)
Category 3 / Metal Powder Coat
Colza Yellow (Satin)

Ruby Red (Satin)

Sulfur Yellow (Satin)

Traffic Red (Satin)
Matador
Matador Bronco Two Tone

Matador Dark Chocolate

Matador Earth

Matador Inky

Matador Laal

Matador Mint

Matador Mist

Matador Newport

Matador Ochre

Matador Scarlet

Matador Steel

Matador Wedgewood
Medici
Medici Blush

Medici Kakadu

Medici Latte

Medici Lichen

Medici Liquid Amber

Medici Pesto

Medici Petra

Medici Pinto

Medici Pumice

Medici Shiraz

Medici Tea Tree

Medici Truffles
Heirloom
Heirloom Cedar

Heirloom Copper

Heirloom Graphite

Heirloom Harvest Moon

Heirloom Into The Woods

Heirloom Lindt

Heirloom Mother Earth

Heirloom Riverstone

Heirloom Royale

Heirloom Urban Rhythm

Heirloom Antique
Focus
Focus 108

Focus 276

Focus 330

Focus 340

Focus 487

Focus 604

Focus 101

Focus 179

Focus 200

Focus 294

Focus 300

Focus 315

Focus 328

Focus 348

Focus 365

Focus 381

Focus 384

Focus 443

Focus 444

Focus 447

Focus 468

Focus 508

Focus 540

Focus 542

Focus 612

Focus 621

Focus 821

Focus 908
Meld
Meld 002

Meld 004

Meld 011

Meld 013

Meld 020

Meld 024

Meld 025

Meld 028

Meld 029

Meld 032

Meld 039

Meld 040
Merit
Merit 008

Merit 015

Merit 019

Merit 020

Merit 021

Merit 026

Merit 028

Merit 032

Merit 033

Merit 036

Merit 037

Merit 039
Mode
Mode 005

Mode 008

Mode 010

Mode 012

Mode 018

Mode 023

Mode 026

Mode 028

Mode 030

Mode 033

Mode 039

Mode 040
Revive 1
Revive 1 154

Revive 1 384

Revive 1 424

Revive 1 664

Revive 1 774

Revive 1 944
Recheck
Recheck 115

Recheck 125

Recheck 455

Recheck 565

Recheck 775

Recheck 965

Recheck 985
Rime
Rime 111

Rime 551

Rime 571

Rime 591

Rime 781

Rime 791
Steelcut Trio 3
Steelcut Trio 3 105

Steelcut Trio 3 195

Steelcut Trio 3 205

Steelcut Trio 3 213

Steelcut Trio 3 236

Steelcut Trio 3 446

Steelcut Trio 3 453

Steelcut Trio 3 476

Steelcut Trio 3 515

Steelcut Trio 3 526

Steelcut Trio 3 533

Steelcut Trio 3 576

Steelcut Trio 3 636

Steelcut Trio 3 645

Steelcut Trio 3 666

Steelcut Trio 3 686

Steelcut Trio 3 746

Steelcut Trio 3 796

Steelcut Trio 3 906

Steelcut Trio 3 916

Steelcut Trio 3 966
Edge
Edge 101

Edge 177

Edge 260

Edge 328

Edge 361

Edge 365

Edge 444

Edge 454

Edge 541

Edge 542

Edge 545

Edge 612
Silk (Healthcare)
Silk Avo

Silk Carbon

Silk Dove

Silk Grapefruit

Silk Moonstone

Silk Navy

Silk Ocean

Silk Petrol

Silk Pine

Silk Platinum

Silk Red Earth

Silk Tan
Rave (Healthcare)
Rave Bass

Rave Crowd

Rave Culture

Rave Electro

Rave Laser

Rave Move

Rave Music

Rave Scene

Rave Strobe

Rave Techno

Rave Tune

Rave Vibe
Trieste (Healthcare)
Trieste 1502

Trieste 3503

Trieste 3508

Trieste 5504

Trieste 6501

Trieste 6505

Trieste 6508

Trieste 7501

Trieste 7504

Trieste 8030

Trieste 8501

Trieste 8504
Atlas
Atlas 111

Atlas 161

Atlas 431

Atlas 471

Atlas 501

Atlas 661

Atlas 681

Atlas 781

Atlas 861

Atlas 881

Atlas 911

Atlas 971
Remix 3
Remix 3 0152

Remix 3 0223

Remix 3 0233

Remix 3 0242

Remix 3 0252

Remix 3 0566

Remix 3 0612

Remix 3 0662

Remix 3 0816

Remix 3 0866

Remix 3 0906

Remix 3 0962

Remix 3 0982
Tonica 2
Tonica 2 0111

Tonica 2 0123

Tonica 2 0443

Tonica 2 0511

Tonica 2 0523

Tonica 2 0531

Tonica 2 0612

Tonica 2 0763

Tonica 2 0773

Tonica 2 0832

Tonica 2 0923

Tonica 2 0962
The body of Plaza is comprised of a single, seamless piece of formed plywood. Its impressive curve is developed by layering wood sections into a form, gluing them together and machine finishing the outside once the shape has set. This curvaceous design provides a soft and sculptural detail to what is otherwise a highly practical chair.
For an even softer approach, the timber seat and back can be fully upholstered in a range of fabrics, leathers and vinyl from the Schiavello ColourLab palette. This option features contoured cold cure polyurethane foam to further support the body's curvature, for optimal comfort.
To cater to the varying requirements of hospitality, workspace and public seating, Schiavello designed Plaza to be highly customisable – available with or without armrests, and as a combined beam two, three, four or five-seater.
Plaza's legs come with in-built plastic glides, ensuring a non-slip and non-scratch base. Standing the test of time, Plaza's beautiful and robust design supports working, public and hospitality spaces.
Designed in 2001 by the Schiavello Design Studio, Plaza features a slimline design catered to waiting areas, breakout spaces, meeting rooms and function spaces. These sectors require furniture that can withstand constant use, stacking, and movement on a daily basis. Due to this, Plaza was designed with a welded steel tube frame, which combines oval and round tubing for optimal strength and sturdiness.
"We identified a need in the market for a sturdy, refined and versatile visitors chair," says Peter Schiavello. "At the time of Plaza's creation, there was a growing requirement for individual casual seating rather than traditional long sofas and lounges." In the commercial field, there was a level of formality perceived around providing individual seats rather than having people share a sofa, and in response the Schiavello Design Studio designed a series of beautiful and practical visitors' chairs.
Related Products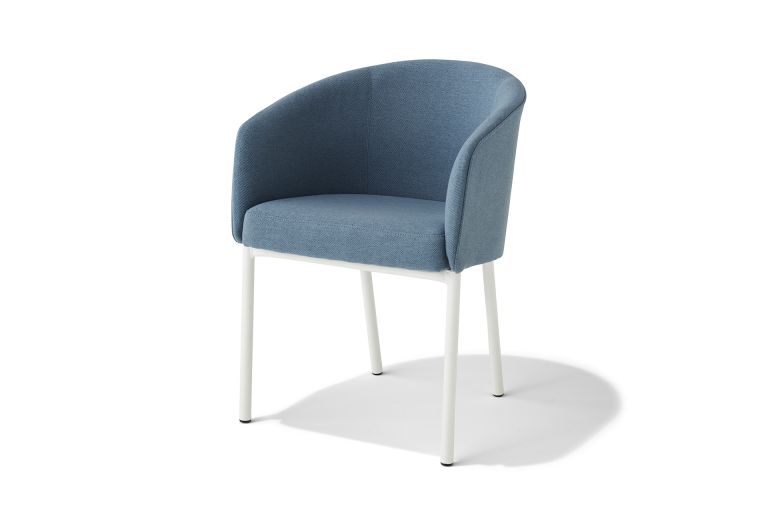 Combining quality and simplicity, the Presto tub chair provides ergonomic comfort in an attractive, welcoming form, ideal for guests areas.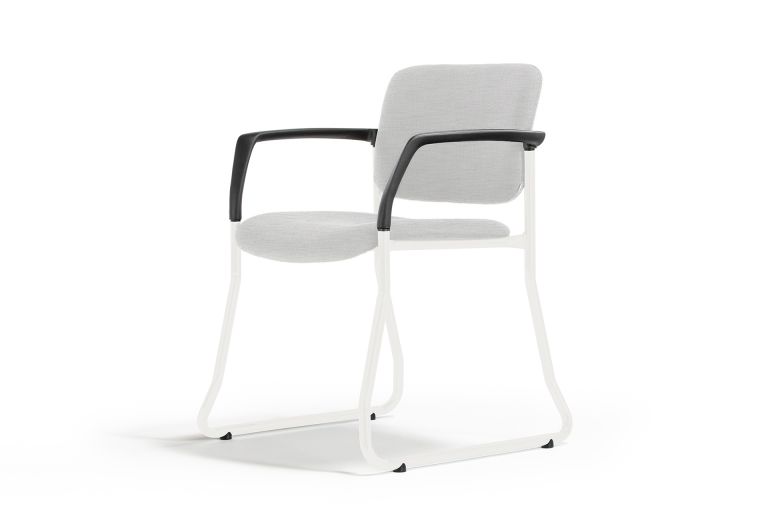 Stanza is a lightweight, stackable visitor chair featuring a delicate stitch and sturdy base. Robust and customisable, it's the perfect for guest seating.