Furniture for a collaborative studio environment
Schiavello's One Plane Desk system was selected by for its simplicity and flexibility, as well as its complementary storage components, which allowed customisation to accommodate the practical needs of the client. The combination of the clean lines of the One Plane Desk and the raised nature of the Kase Storage provided a lightness and openness that fostered the collaborative studio workspace that the client required.
Unravelling an electrical bird's nest
The building had hosted a number of fitouts in the past, which created a challenge from an electrical perspective for Schiavello's interior construction team. The design brief called for all the services in the ceiling to be exposed – mechanical, electrical, plumbing and fire – however when the ceiling tiles were removed, the ceiling space was a 'bird's nest' of cables.
Schiavello Construction worked closely with subcontractors and Whybin TBWA's IT personnel to rewire and redesign wiring routs on the ground floor and much of the first floor. This was done while the communications room, located on the ground floor, remained operational.
The result is a light and fresh open plan workspace that inspires teamwork and interaction while providing a number of formal and informal meeting areas and breakout spaces for varying work requirements.
Featured Products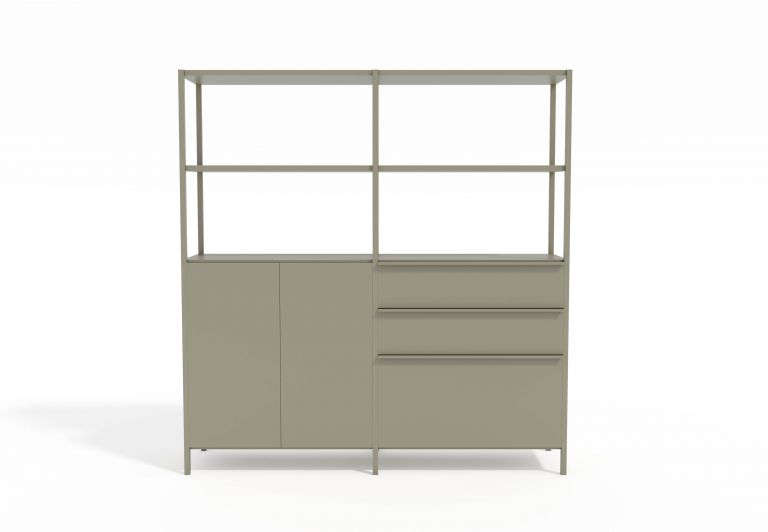 Contemporary and timeless, Kase is a user-friendly, adjustable and adaptable storage system for shared spaces that adds to the aesthetic across all interiors.