Hedge Seating
Playful and surprising, Hedge encourages participation and exploration through its undulating design. The rolling form of Hedge manipulates to comfortably accommodate all shapes and sizes for sitting, relaxing or napping.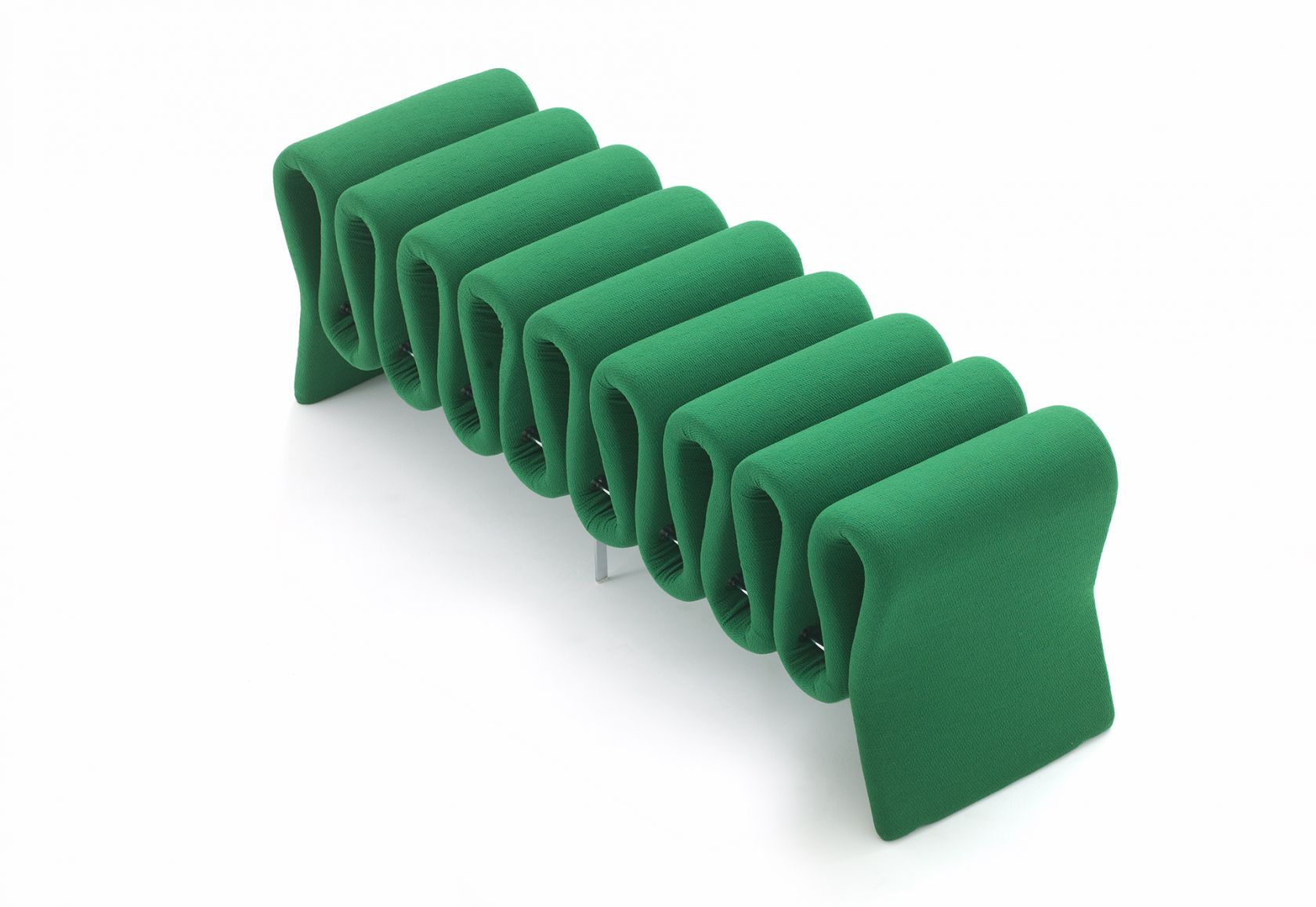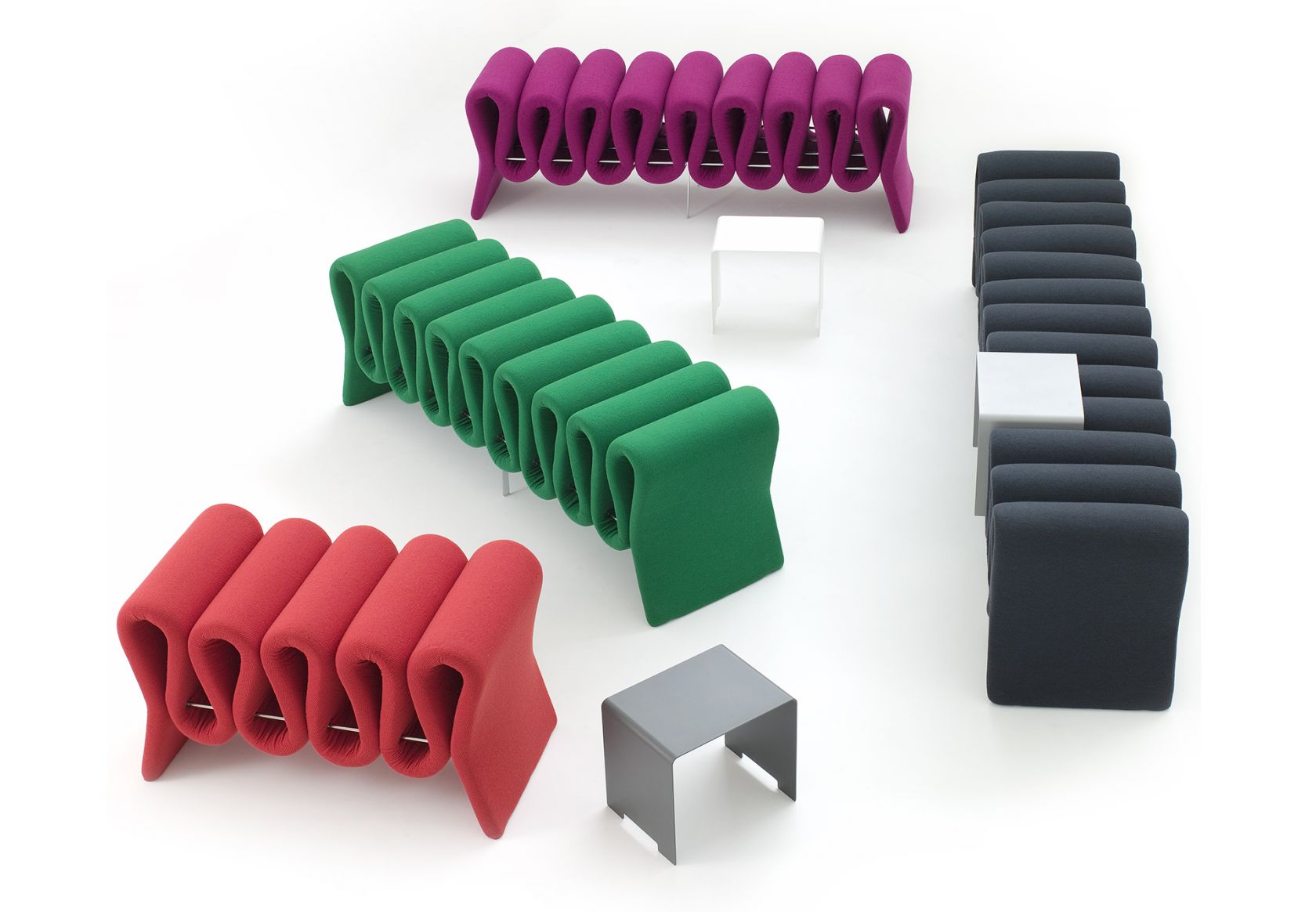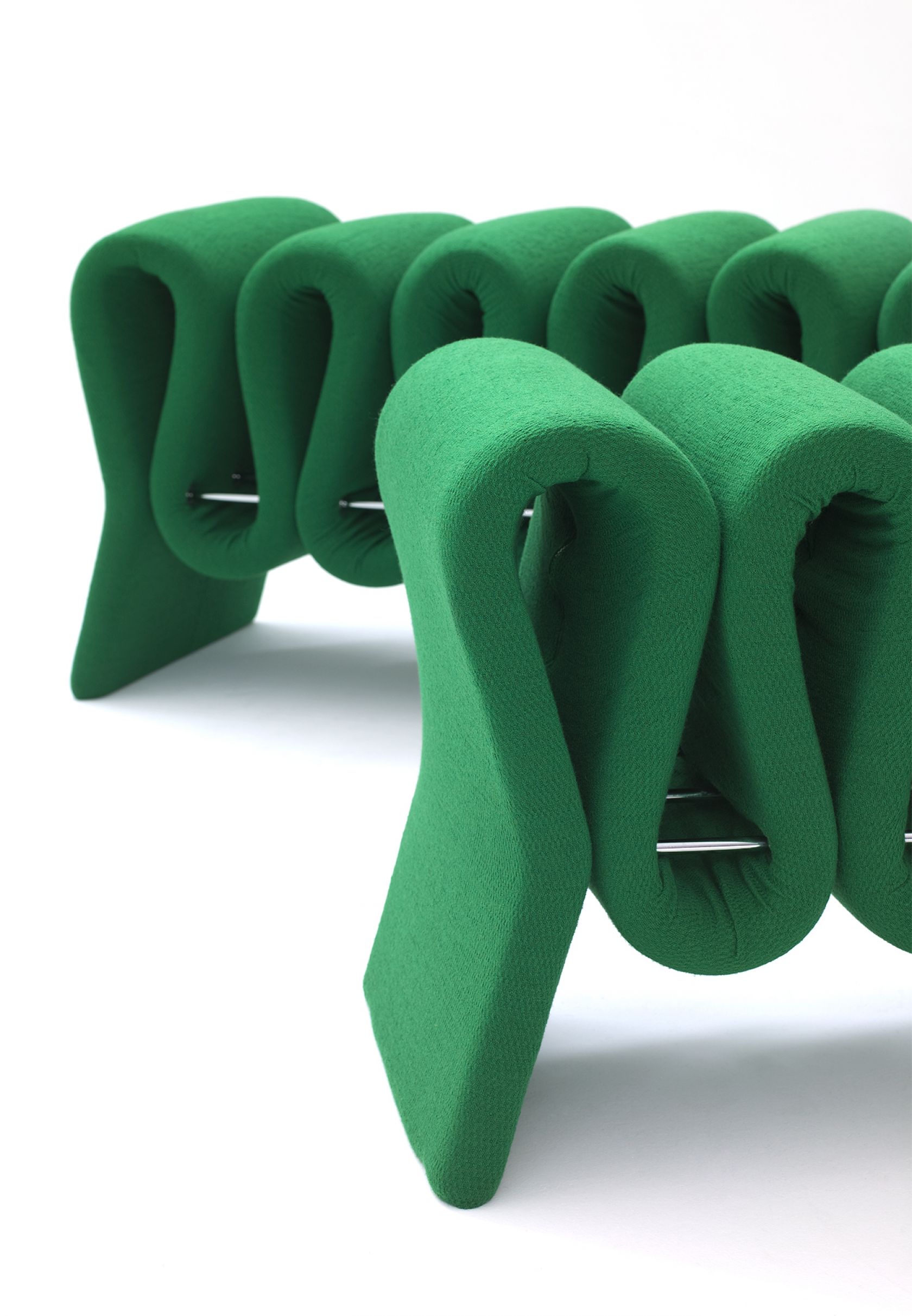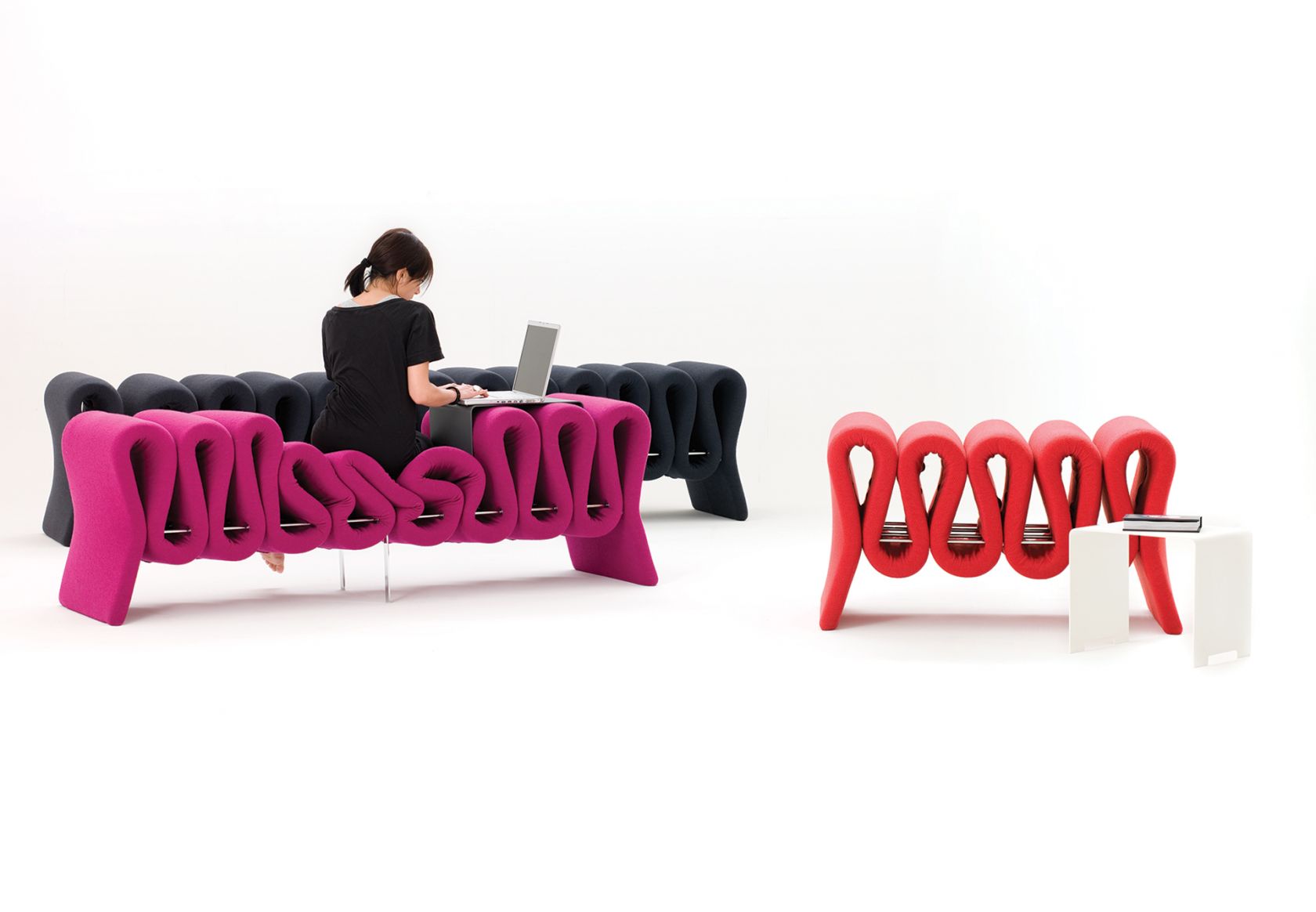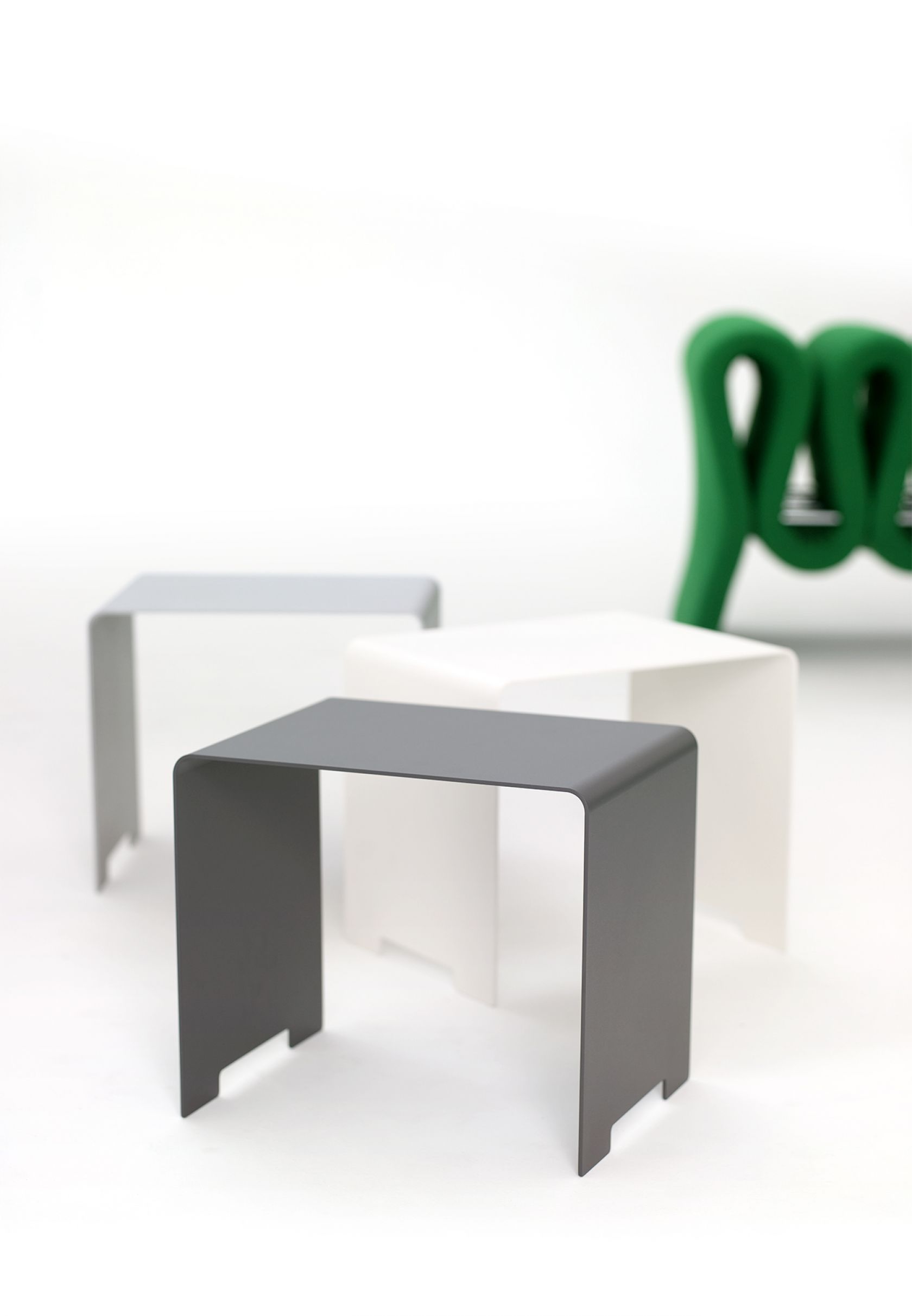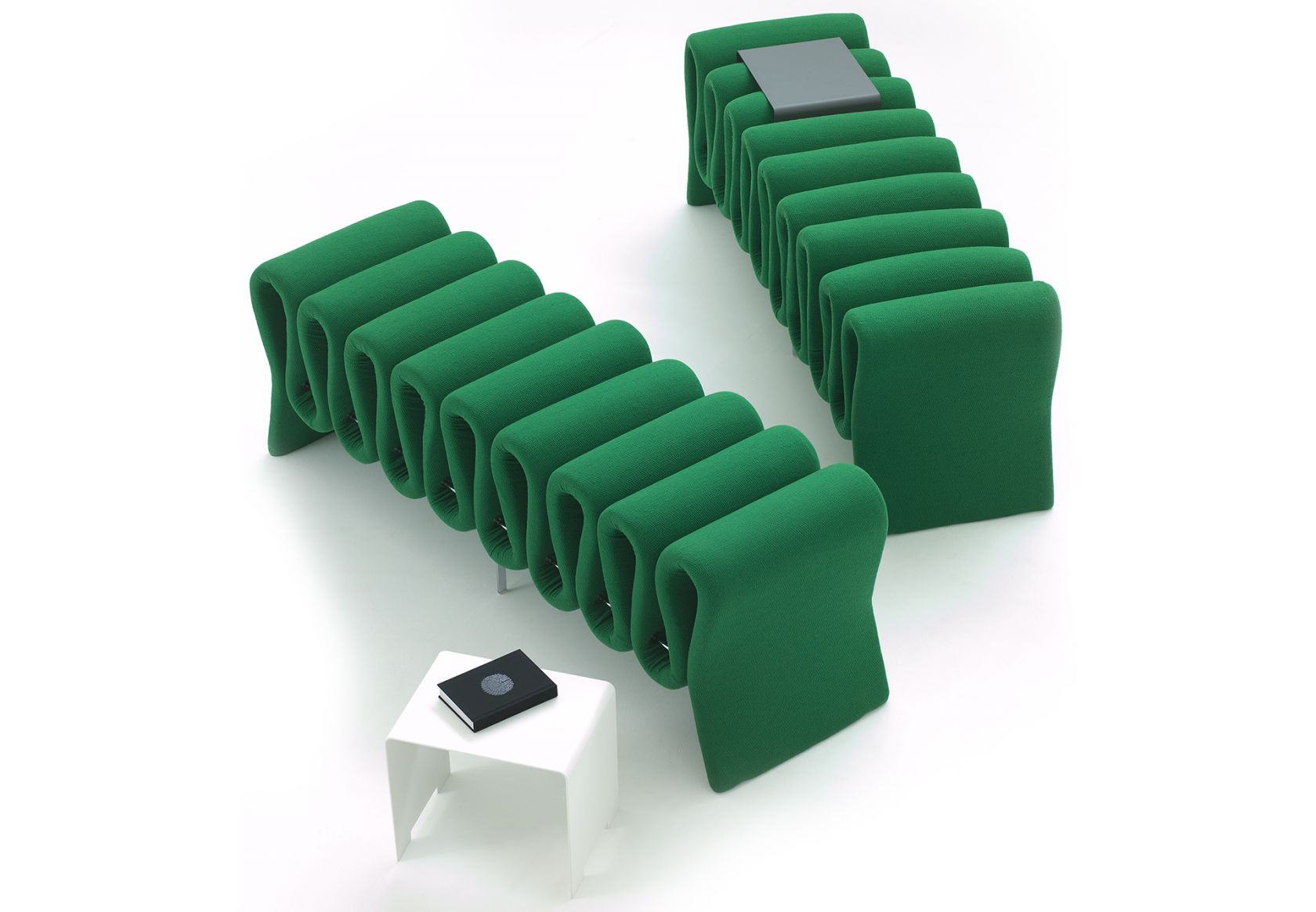 Overview
Unique one, two or three-seating lounge bench.
1145-2840W x 550D x 680H mm.
Wool knit finish available in four colours.
Optional specially designed aluminium side table
Product of Australia.
3 year warranty.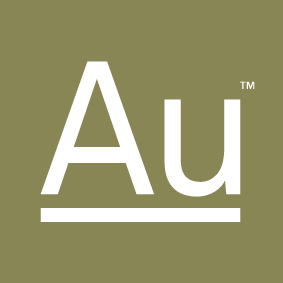 Hedge Tables provide further practicality, slipping in anywhere along the curves of the Hedge structure. Sitting over the body of Hedge, the Hedge Table holds a coffee, allows you to use your laptop, or can be used to sit notebooks on. The tables are made of powder coated formed aluminium and are lightweight yet strong for continued use and resilience.
Finishes
Chrome
Chrome
Wool Knit
Charcoal

Green

Magenta

Red
Metal Powder Coat
Obsidian Glass (Satin)

Horizon White

Absolute Silver
In 2008, the Schiavello Design Studio and designer Oliver Field worked on a sculptural and novel furniture solution comprised of undulating engineered foam curves. "It's practical, but also fun and inviting. After the release of the 101 chair with Helen Kontouris, we were interested in developing another sculptural design that was intriguing and interactive, yet functional," says Peter Schiavello.
Hedge is made of structural foam, which is engineered to be able to support both individuals and groups in a number of different positions, providing full flexibility. Hedge's accompanying table enhances this flexibility even further. Available in a range of colours and fabrics from the Schiavello ColourLab range, Hedge can be produced in a variety of lengths, with the largest to date being 4m long.
Hedge has been exhibited in Milan, as well as at the National Gallery of Victoria (NGV) in 2009 when it was shortlisted in the Cicely and Colin Rigg Contemporary Design Awards.
Oliver Field graduated with a Bachelor of Design from RMIT University, and now, following his time in the Schiavello Design Studio, works across industrial design and anticipatory research. Oliver experiments with unconventional forms and ideas, combining aesthetic personality with function, while his designs provoke thought and interaction, expressing his desire to approach each project with refreshed energy.
Working closely with Peter Schiavello, Hedge blurs the line between art and industrial design. "There is a sculpture called Cloud Gate by Anish Kapoor in Chicago," explains Peter. "It's a huge polished stainless steel blob-like structure with compound curves and when you approach it, it reflects you, but distorts you. To me, that is one of the most engaging pieces of art because it is interactive, allowing everyone to have a laugh at themselves and it gets an emotional reaction. To me, Hedge is a sculptural piece but its novelty and uniqueness elicits a similar emotional response to what Cloud Gate does."