Control centre specialist Russell Ockendon designed the 144sqm power epicentre, complete with improved sound, lighting and complex audio-visual technology.
Schiavello then worked with Ockendon and Origin to devise advanced engineered furniture solutions. This allowed seamless synchronisation of screens, on-desk monitors and worktops in both sit and stand modes.
The project entailed four main components, the first being the customisation of Krossi work points featuring a sophisticated solid timber edge detail and customised on-desk dual monitor arms. The second component involved Schiavello's product design team developing 24 height adjustable monitor arm assemblies capable of holding two 46-inch monitors (weighing approximately 60kg), which ordinarily would be wall mounted due to their weight. Then these assemblies were attached to speciality actuators sourced from Germany, which allowed them to move in synchronisation with the desks. Lastly, fabricated component compartments were tailored to meet the magnitude of Origin's power and data requirements.
Sophisticated synchronisation
Luke Irving, Schiavello Product Solutions Consultant, says the project was an engineering feat for the team. "It's great to see that people working in control room environments are increasingly benefiting from ergonomic improvements in this space. For us at Schiavello, a lot of development went into ensuring such sophisticated synchronisation on such a large scale, and we are extremely proud of the end result."
Prototyping at Schiavello's Tullamarine manufacturing facility, along with constant client and designer consultation, ensured all design details were successfully finalised in the short lead-time of just two months. The project was then successfully rolled out in stages whilst Origin remained operational.
Featured Products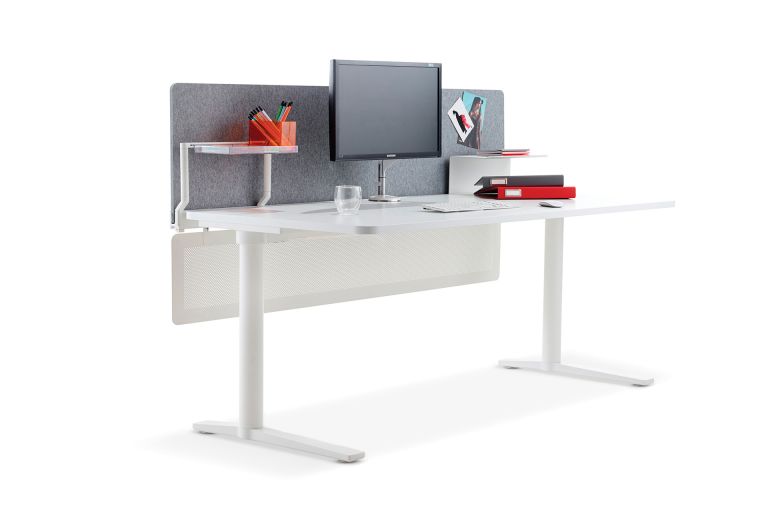 Encouraging natural movement for improved wellbeing, Krossi is a highly ergonomic, electronic, height-adjustable sit-stand workstation.