Vertical Garden
Vertical Garden by Joost Bakker combines industrial sculpture with living plants to create a space-efficient indoor garden. Inspired by biophilic design, it aims to boost health, wellbeing and happiness in living and working spaces.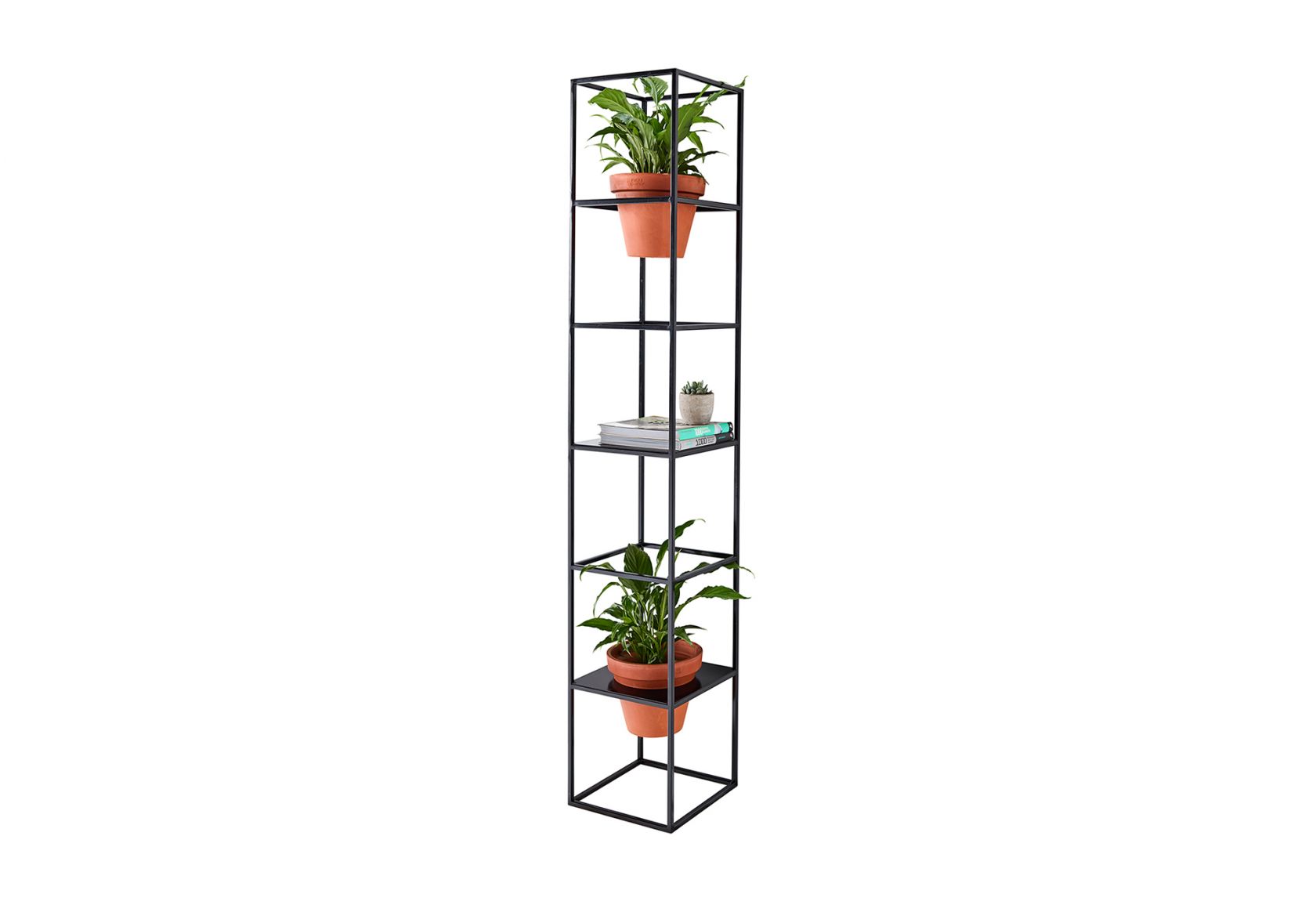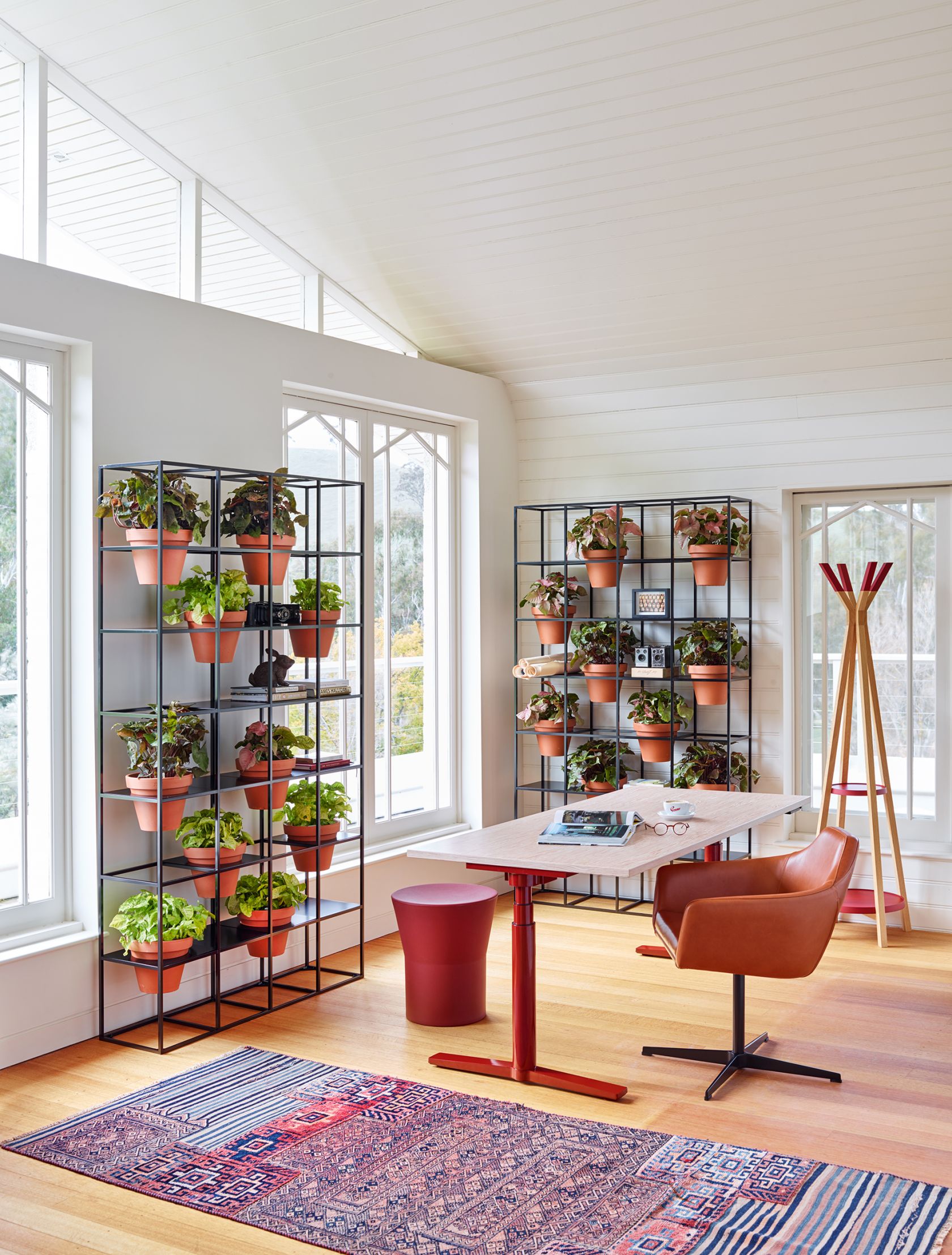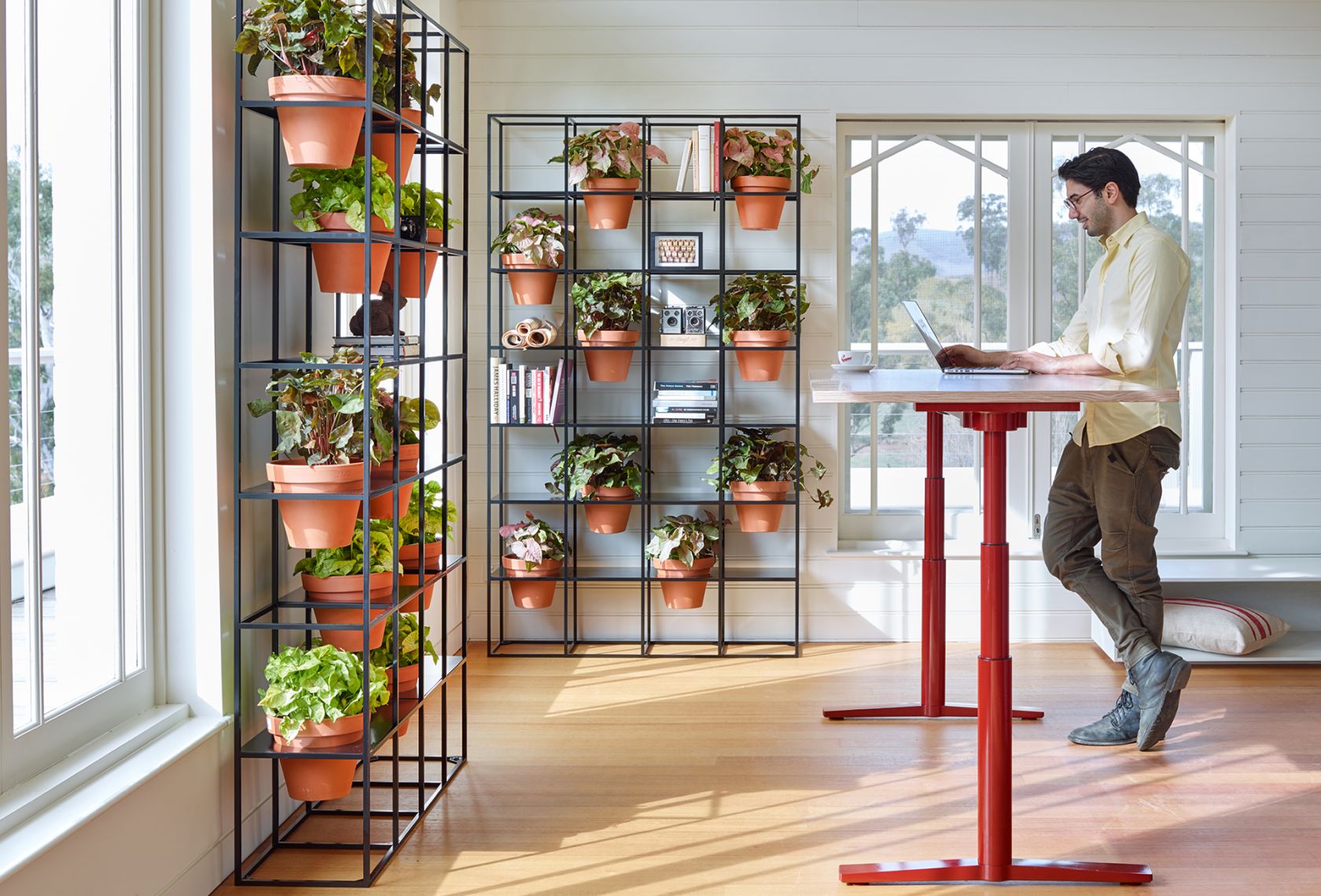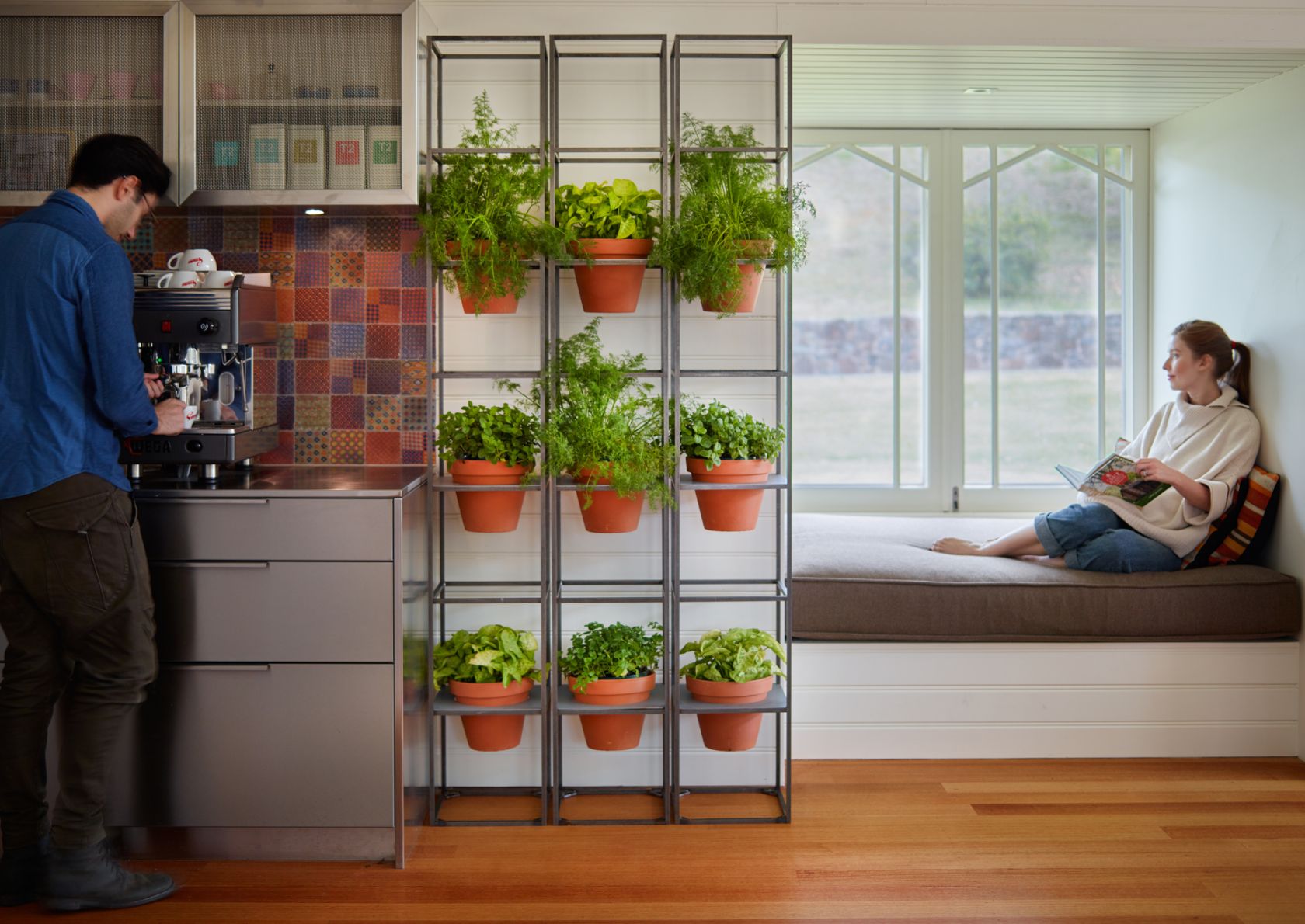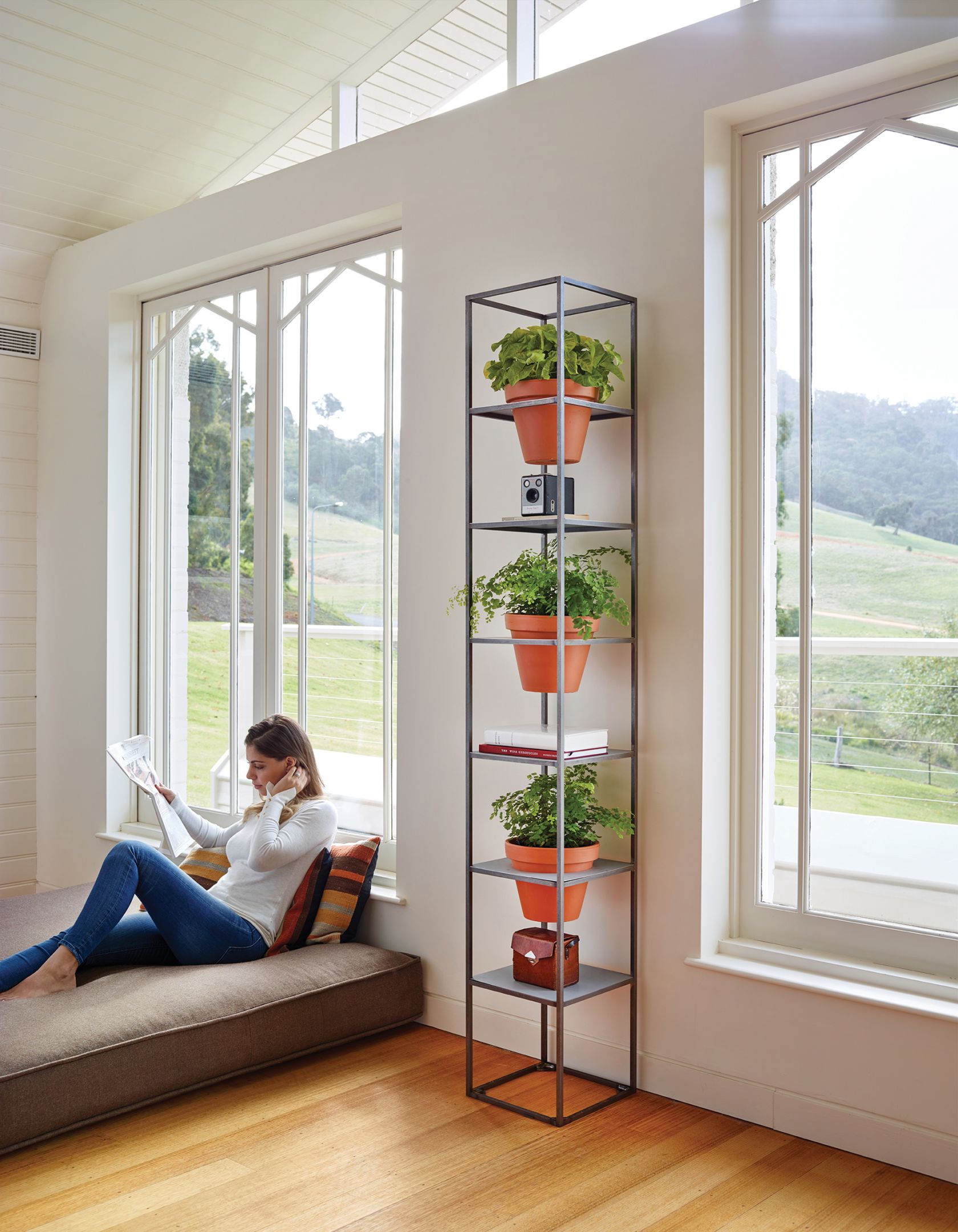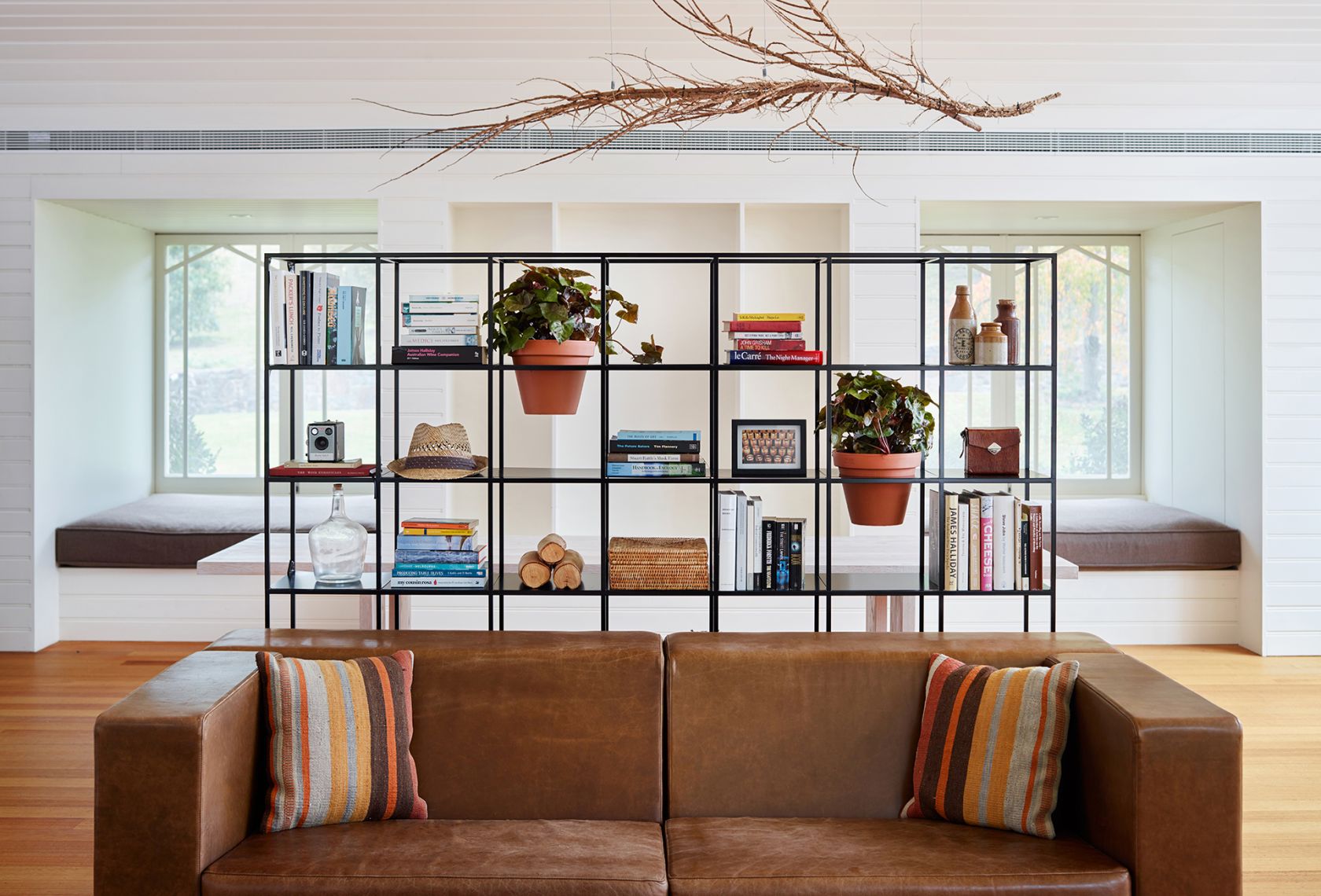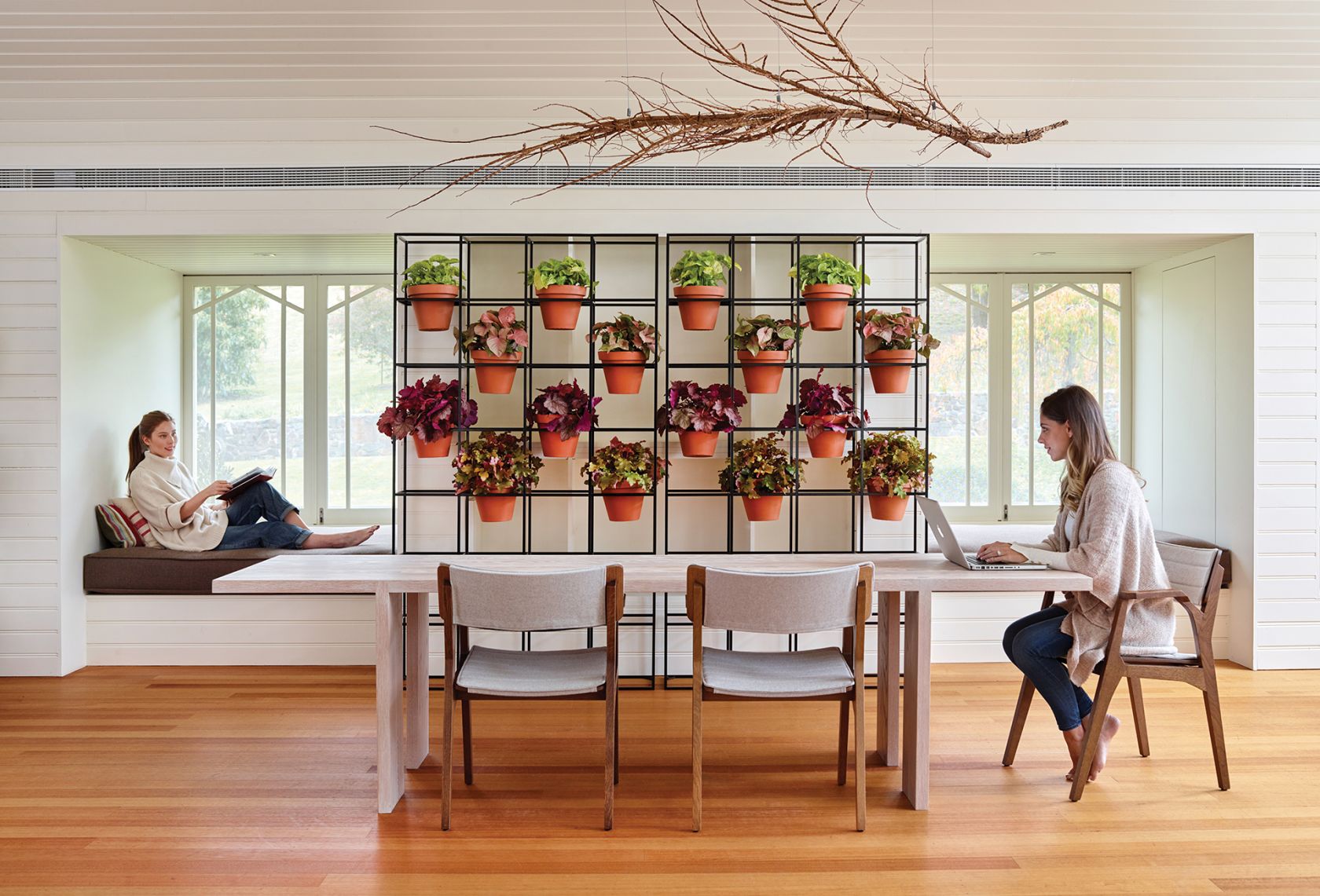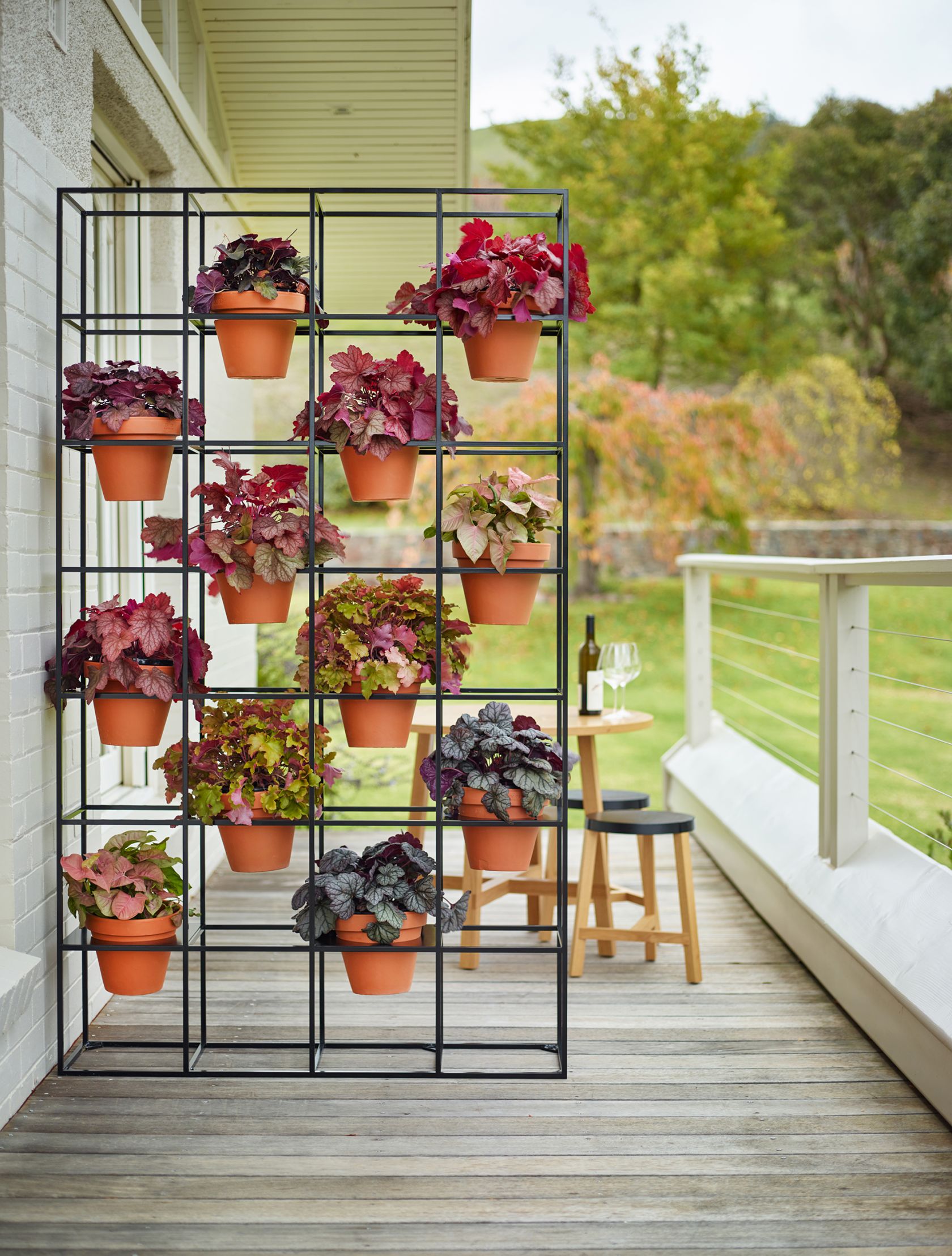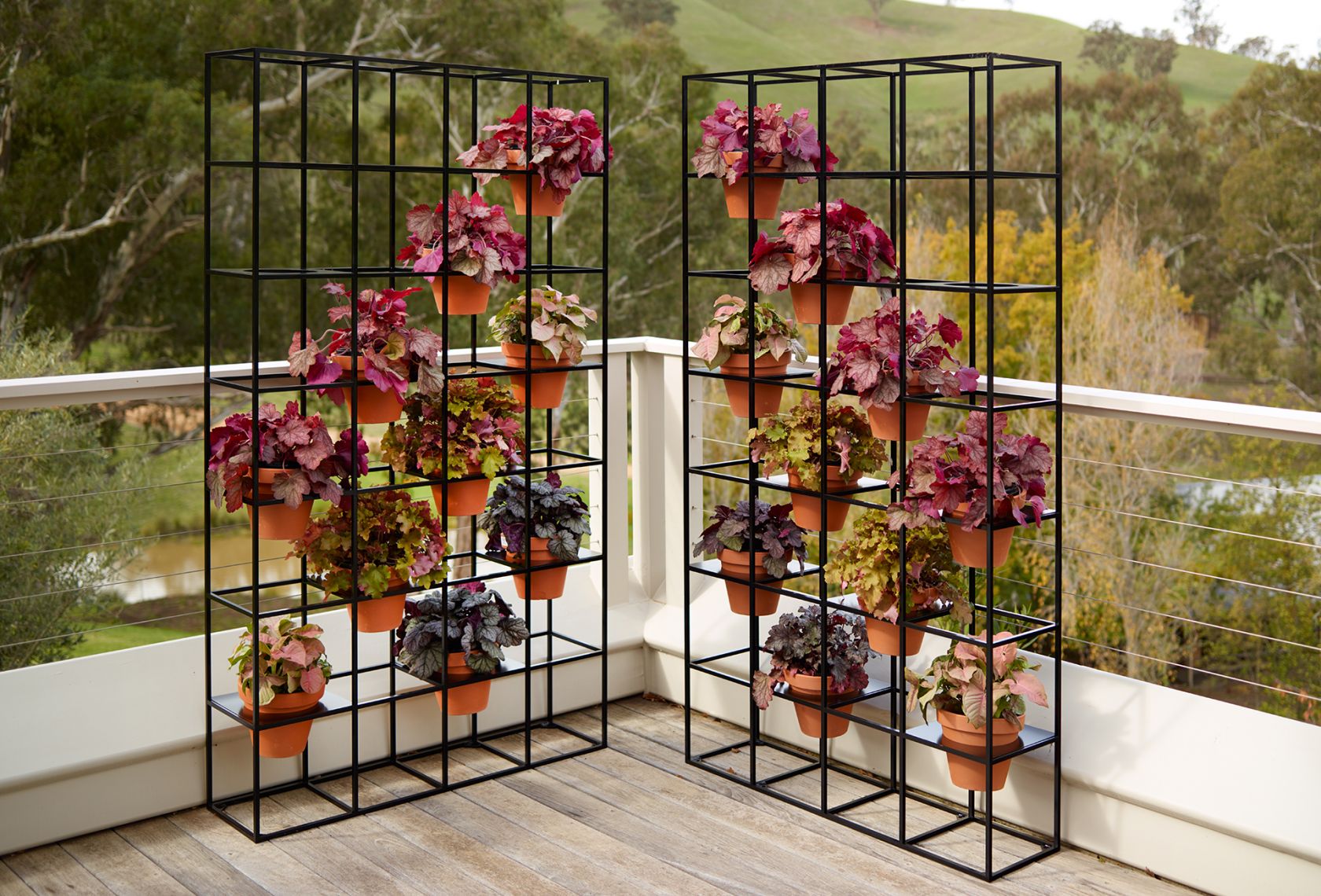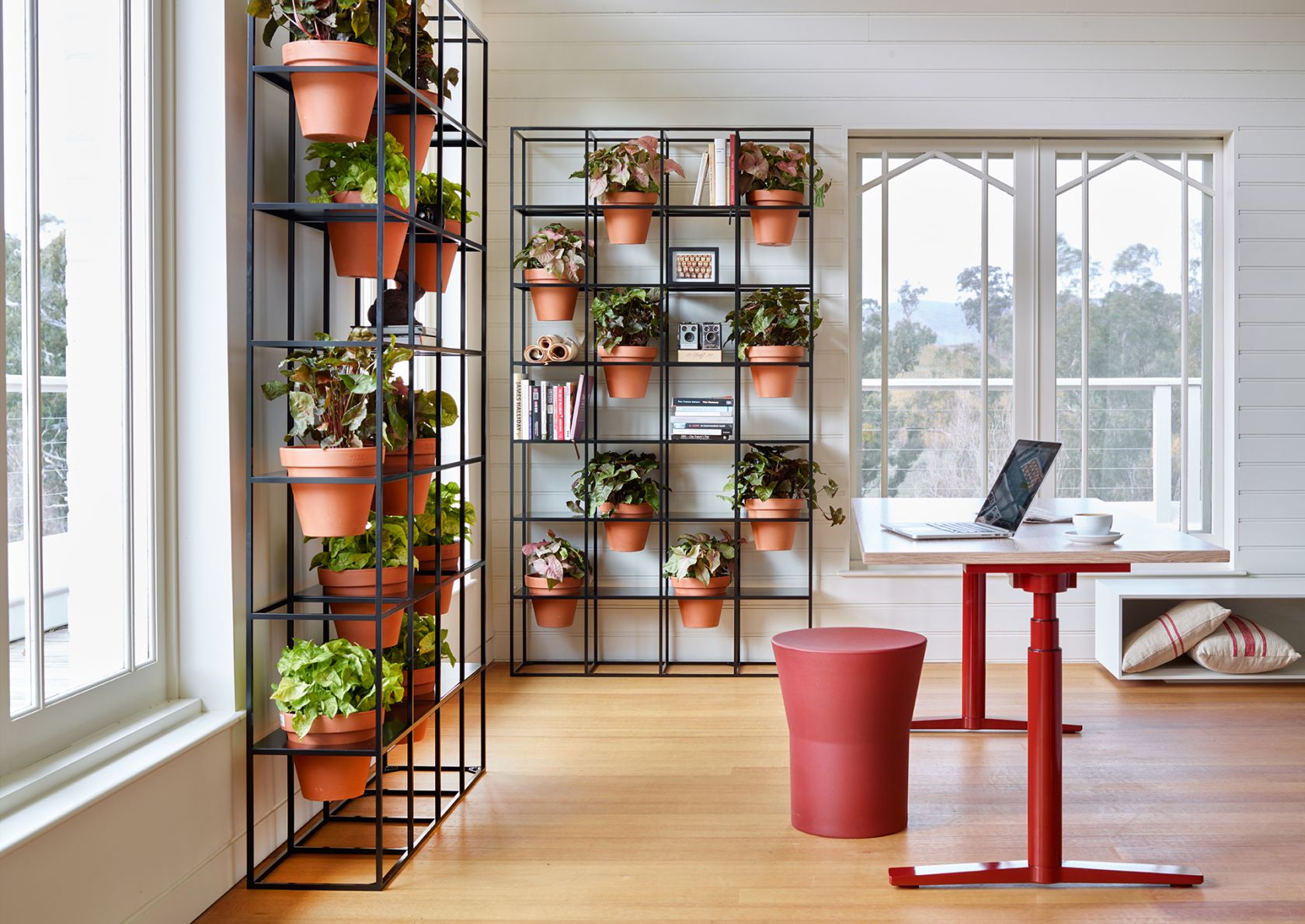 Overview
A steel-made decorative garden wall to house plants and provide shelving.
Available as a column or grid built with a range of accessories.
Column: 300W x 300D x 1740-2604H mm, view all Specifications.
Accessories include pot holder, weight, shelf, ceiling bracket and more.
Product of Australia.
5 year warranty.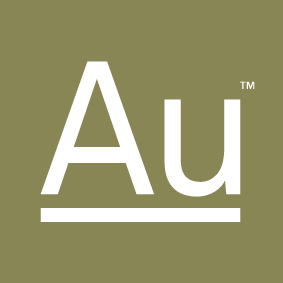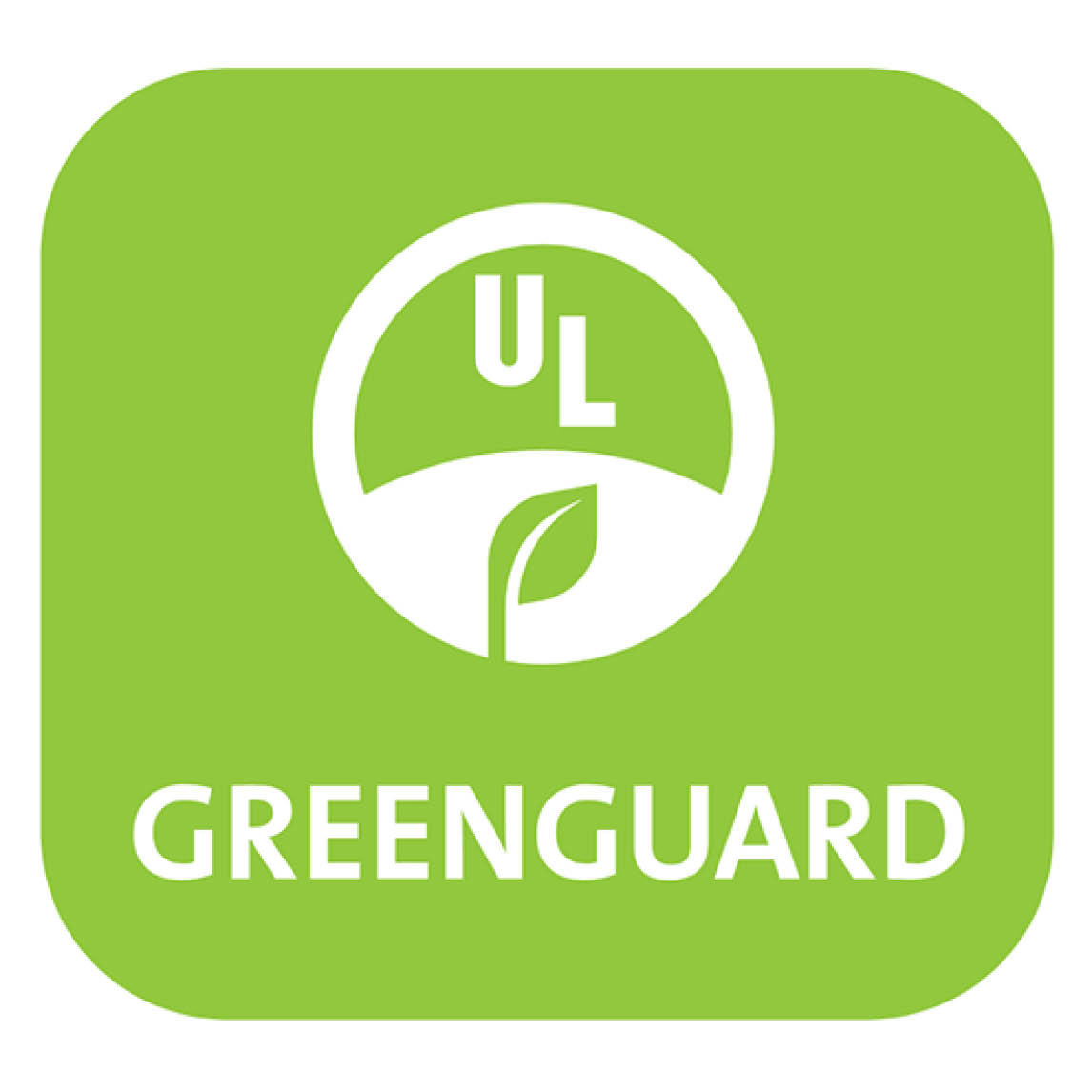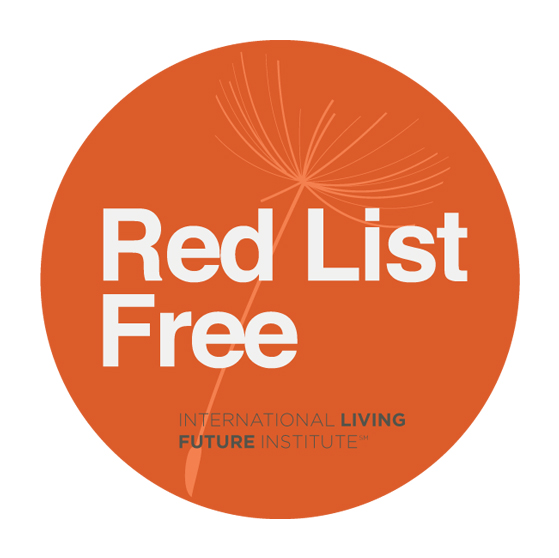 Research indicates that contact with nature has a restorative effect on people, helping us deal with day-to-day stress to increase our performance and happiness.
Exposure to greenery supports concentration and helps maintain a healthy mindset, as well as reducing workplace illness, sick-leave absences, stress and negativity.
ColourLab finishes
Category 1 / Metal Powder Coat
Black (Satin & Texture)

Parchment (Texture)

Obsidian Glass (Texture)

Strata (Satin & Texture)
Category 2 / Metal Powder Coat
Parchment (Satin)

Obsidian Glass (Texture)

Cement Grey (Satin)

Emerald Green (Satin)

Fir Green (Satin)

Gentian Blue (Satin)

Grey Beige (Satin)

Orange Brown (Satin)

Oxide Red (Satin)

Pale Green (Satin)

Silk Grey (Satin)

Steel Blue (Satin)

Signal Brown (Satin)

Ash (Satin)

Blush (Satin)

Stone Grey (Satin)
Category 3 / Metal Powder Coat
Colza Yellow (Satin)

Ruby Red (Satin)

Sulfur Yellow (Satin)

Traffic Red (Satin)
The contemporary and environmentally conscious Vertical Garden, designed by Joost Bakker for Schiavello, has been developed to boost workplace performance and happiness.
Extremely space efficient, Vertical Garden is a grid system that allows numerous potted plants to be arranged in freestanding columns or walls, dramatically transforming any space.
Infusing an industrial sculpture with living plants, Vertical Garden is an architectural highlight that creates a raw and organic feature for office, home, retail or hospitality environments.
A fifth-generation tulip farmer, Joost (pronounced 'Yoast') Bakker is a discipline-crossing creative and visionary known for his plant-based installations that combine nature with a raw, industrial sensibility and emphasise on sustainable design principles.
Since meeting many years ago, Peter Schiavello and Joost discussed their shared passion for sustainable design principles, and working together on a design that would address the need for gardens in interior spaces. Joost came up with the Vertical Garden, the first of its kind, in 2004.
The garden's first concept used concrete reinforcement bars welded together and needed its base filled with concrete to keep the structure grounded. The second design, which is now in production, is more refined, using solid bars and a metal base.
As with any plant installation, dripping water and mess were the dominant challenges. In response, Schiavello quickly developed drip trays, and improved the design towards seamless indoor use.
Related Products & Research