Slimflex Chair
Slimflex is the next generation of the popular Uniflex Chair. With an improved, slimline design, Slimflex adapts perfectly to the movement of the body. Further complement by it's elegant, minimalist aesthetic, Slimflex comfortably takes you from the boardroom to the executive office.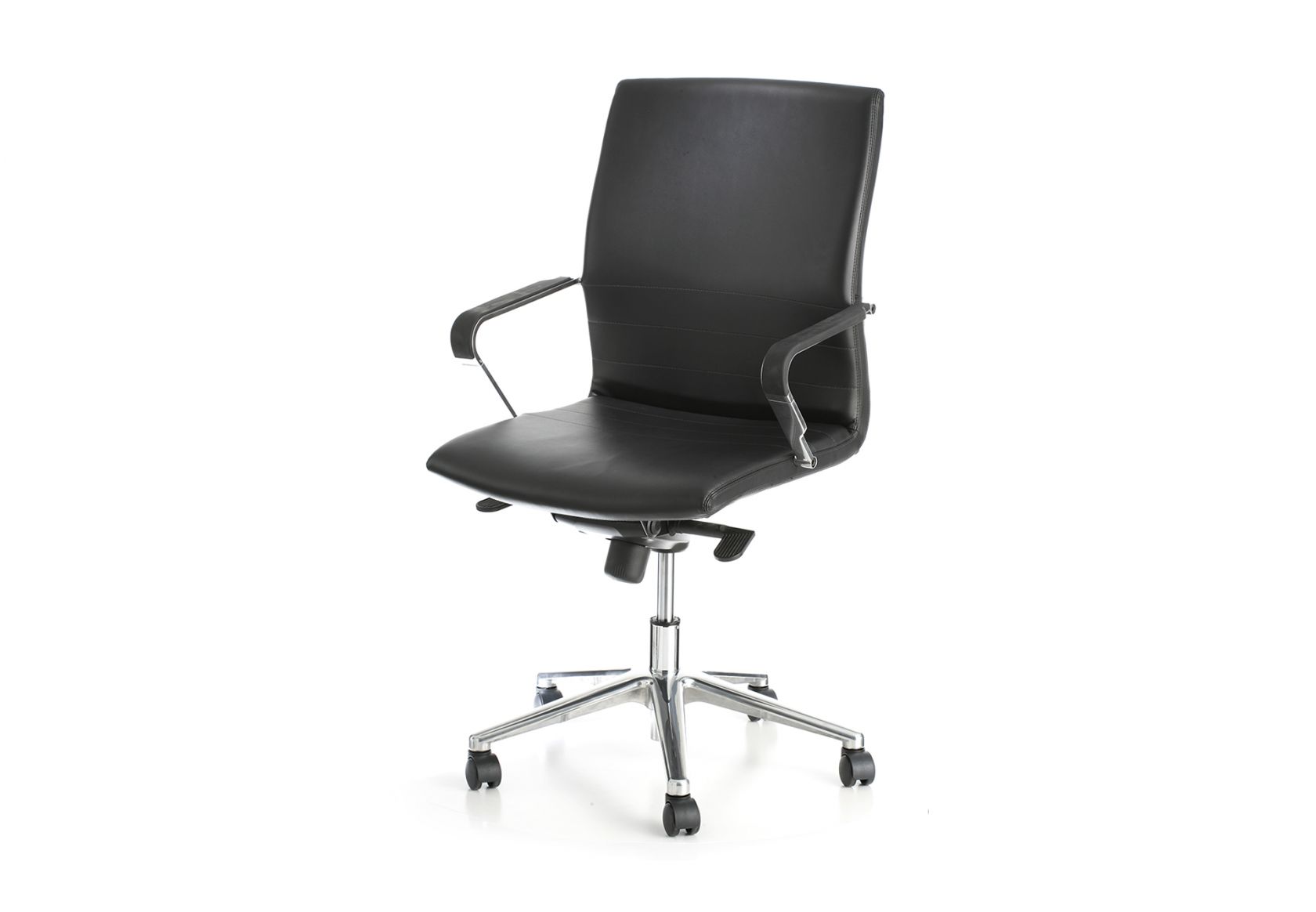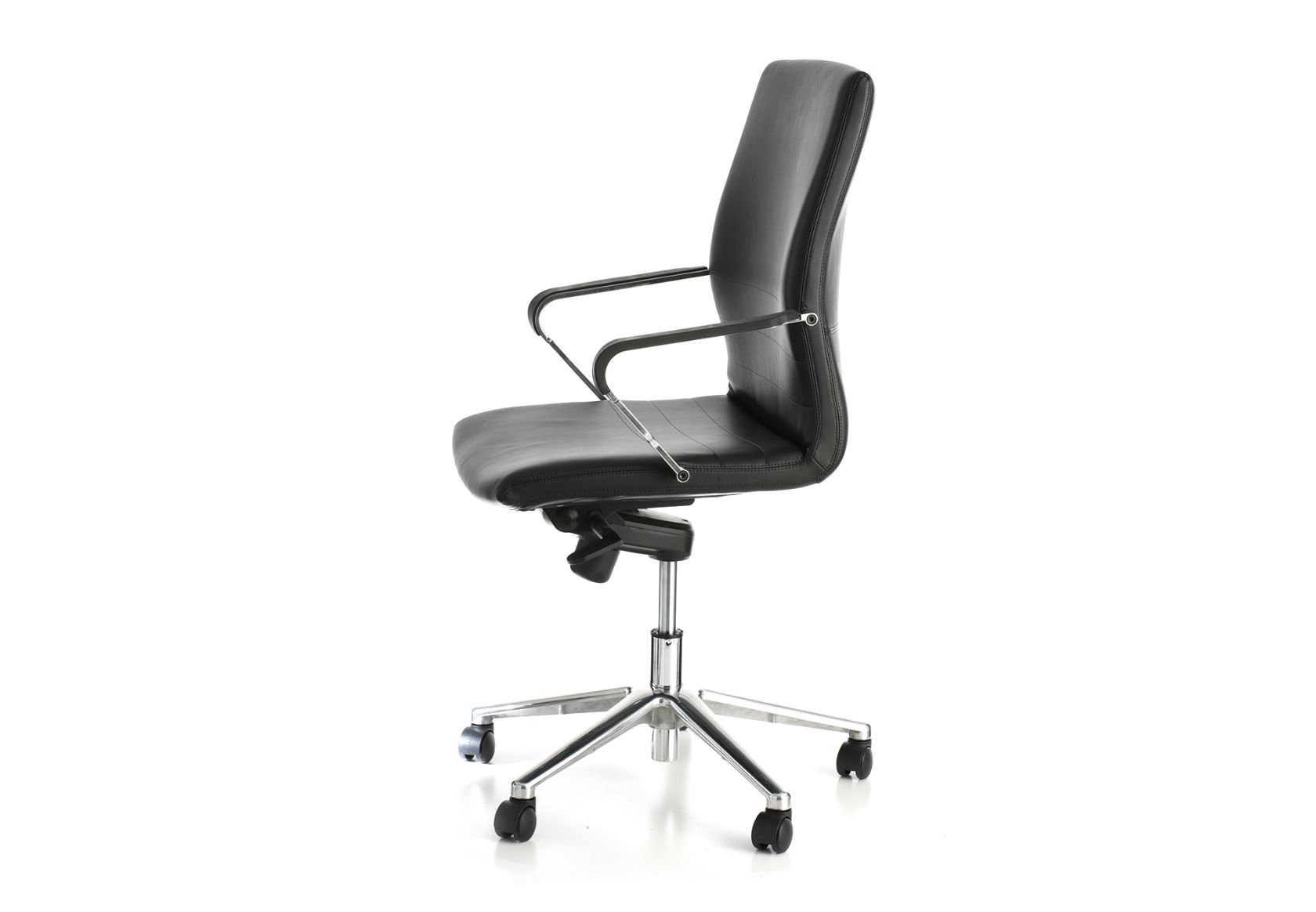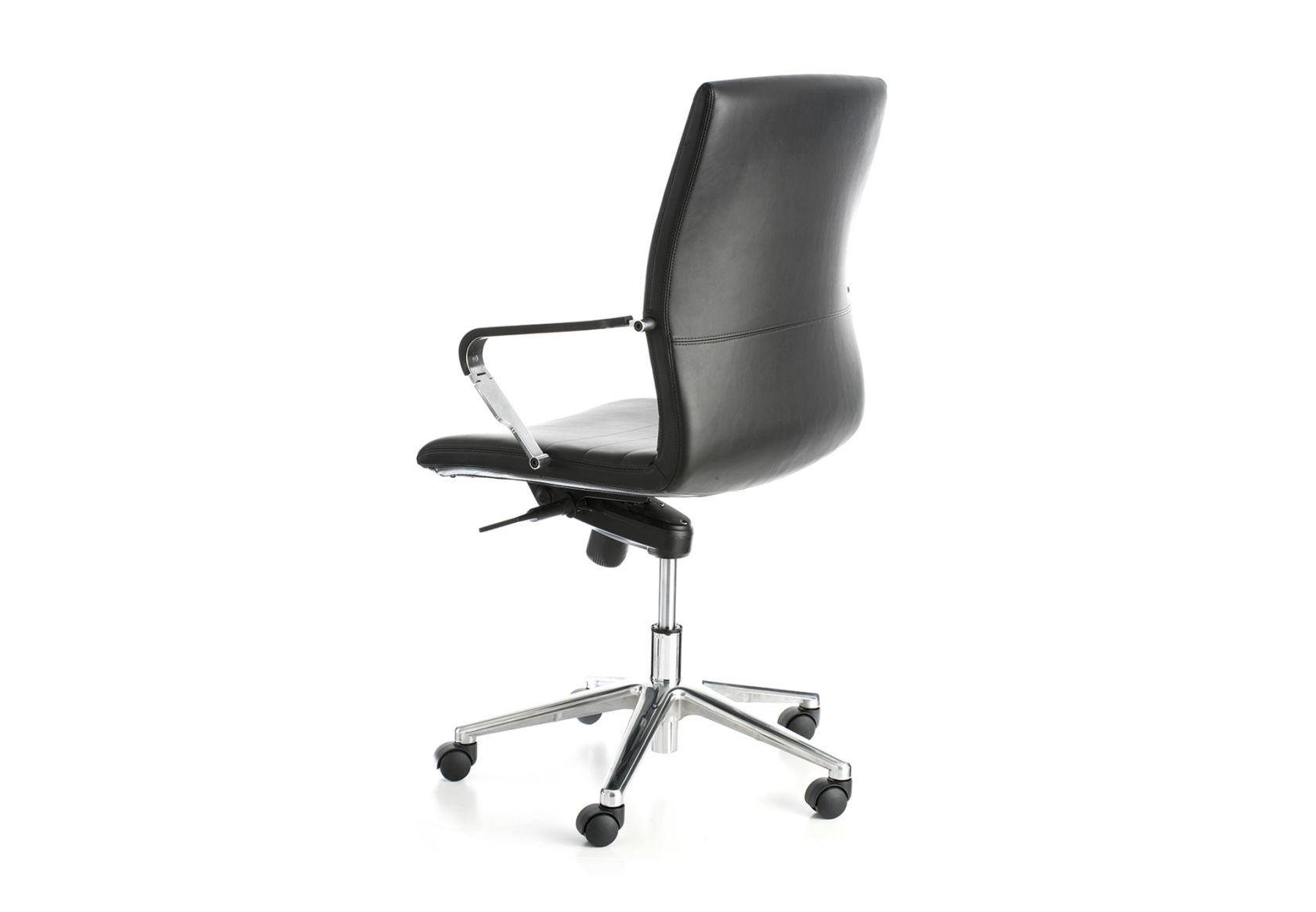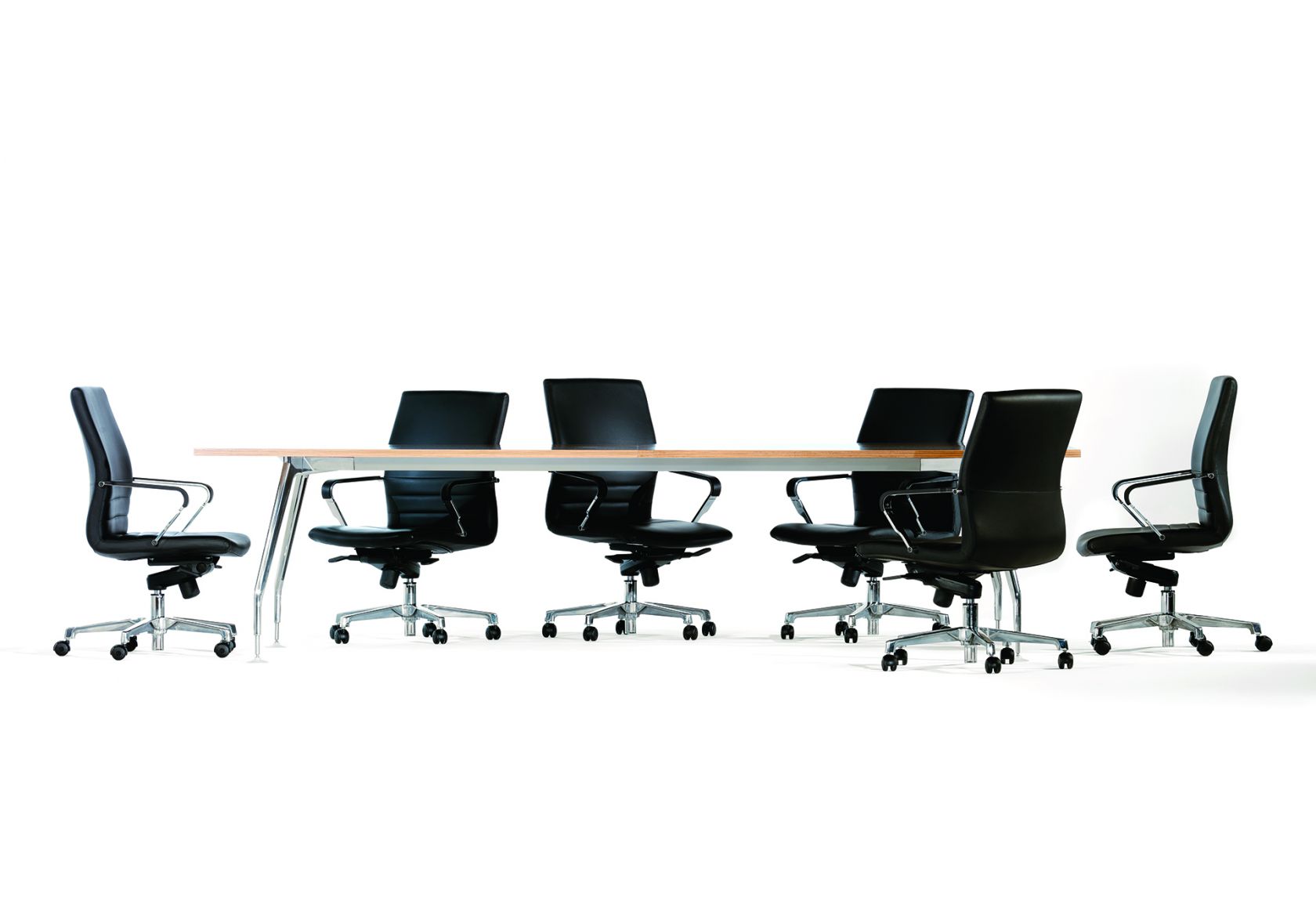 Overview
Leather or fabric upholstered, one piece shell, flexible back task chair.
660W x 660D x 980-1190H mm, view all Specifications.
Die-cast aluminium, polished or power-coated base and fixed arms.
Synchronised tilting.
Product of Australia.
5 years warranty.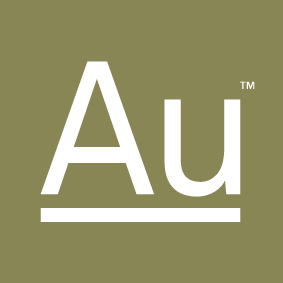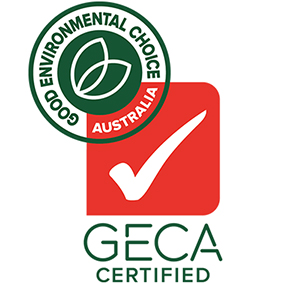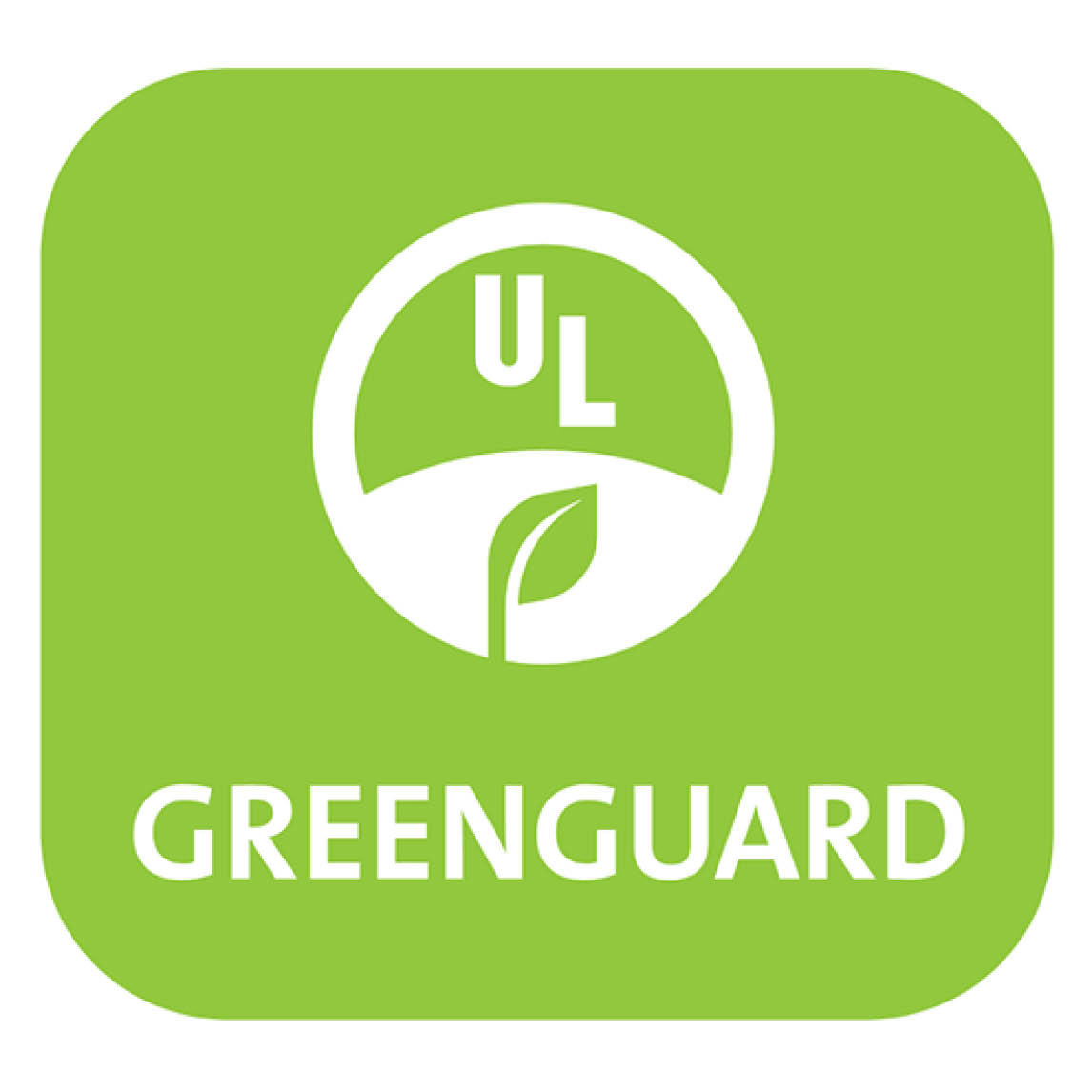 Thanks to its flexible back, Slimflex adapts to movement of the body and offers permanent lumbar support regardless of seating position. Its unique design provides freedom of movement for the upper body, and its intuitive tilt mechanism allows the user to lock the chair into place and hand-dial the controlled recline tension.
ColourLab finishes
Category 1 / Metal Powder Coat
Black (Satin & Texture)

Parchment (Texture)

Obsidian Glass (Texture)

Strata (Satin & Texture)
Category 2 / Metal Powder Coat
Parchment (Satin)

Obsidian Glass (Texture)

Cement Grey (Satin)

Emerald Green (Satin)

Fir Green (Satin)

Gentian Blue (Satin)

Grey Beige (Satin)

Orange Brown (Satin)

Oxide Red (Satin)

Pale Green (Satin)

Silk Grey (Satin)

Steel Blue (Satin)

Signal Brown (Satin)

Ash (Satin)

Blush (Satin)

Stone Grey (Satin)
Category 3 / Metal Powder Coat
Colza Yellow (Satin)

Ruby Red (Satin)

Sulfur Yellow (Satin)

Traffic Red (Satin)
Focus
Focus 108

Focus 276

Focus 330

Focus 340

Focus 487

Focus 604

Focus 101

Focus 179

Focus 200

Focus 294

Focus 300

Focus 315

Focus 328

Focus 348

Focus 365

Focus 381

Focus 384

Focus 443

Focus 444

Focus 447

Focus 468

Focus 508

Focus 540

Focus 542

Focus 612

Focus 621

Focus 821

Focus 908
Revive 1
Revive 1 154

Revive 1 384

Revive 1 424

Revive 1 664

Revive 1 774

Revive 1 944
Recheck
Recheck 115

Recheck 125

Recheck 455

Recheck 565

Recheck 775

Recheck 965

Recheck 985
Rime
Rime 111

Rime 551

Rime 571

Rime 591

Rime 781

Rime 791
Divina MD
Divina MD 193

Divina MD 293

Divina MD 343

Divina MD 363

Divina MD 453

Divina MD 713

Divina MD 733

Divina MD 773

Divina MD 783

Divina MD 813

Divina MD 843

Divina MD 873
Steelcut Trio 3
Steelcut Trio 3 105

Steelcut Trio 3 195

Steelcut Trio 3 205

Steelcut Trio 3 213

Steelcut Trio 3 236

Steelcut Trio 3 446

Steelcut Trio 3 453

Steelcut Trio 3 476

Steelcut Trio 3 515

Steelcut Trio 3 526

Steelcut Trio 3 533

Steelcut Trio 3 576

Steelcut Trio 3 636

Steelcut Trio 3 645

Steelcut Trio 3 666

Steelcut Trio 3 686

Steelcut Trio 3 746

Steelcut Trio 3 796

Steelcut Trio 3 906

Steelcut Trio 3 916

Steelcut Trio 3 966
Matador
Matador Bronco Two Tone

Matador Dark Chocolate

Matador Earth

Matador Inky

Matador Laal

Matador Mint

Matador Mist

Matador Newport

Matador Ochre

Matador Scarlet

Matador Steel

Matador Wedgewood
Medici
Medici Blush

Medici Kakadu

Medici Latte

Medici Lichen

Medici Liquid Amber

Medici Pesto

Medici Petra

Medici Pinto

Medici Pumice

Medici Shiraz

Medici Tea Tree

Medici Truffles
Heirloom
Heirloom Cedar

Heirloom Copper

Heirloom Graphite

Heirloom Harvest Moon

Heirloom Into The Woods

Heirloom Lindt

Heirloom Mother Earth

Heirloom Riverstone

Heirloom Royale

Heirloom Urban Rhythm

Heirloom Antique
Following the design of Uniflex in 2005, the office design landscape experienced a change that began to demand lighter and more slimline chairs. In response, Tony Schiavello worked on taking the industry-leading Uniflex design and slimming its profile to meet growing industry trends. Not only was the seat made slimmer, the chair's arms were also refined. These aesthetic advancements all came to complement the advanced, ergonomic internal design of the Slimflex Chair.
Tony Schiavello is the Founder, Governing Director and Executive Chairman of Schiavello Group. A furniture maker by trade, he migrated to Australia from Italy in the 1950s, bringing with him the tenacity and can-do attitude that drove him to set up a business providing interior fitout and the supply and install of partitions to Australian businesses. Over 50 years since the company's founding, Tony has continued to build an international business driven by the principles of innovation, quality and service excellence.