Neo Workstation
With a sleek, modern design, Neo is a height adjustable workstation that fosters movement and agility across the workspace. Allowing people to alternate between sitting and standing, Neo supports diverse working styles, while simultaneously improving health by encouraging movement throughout the day.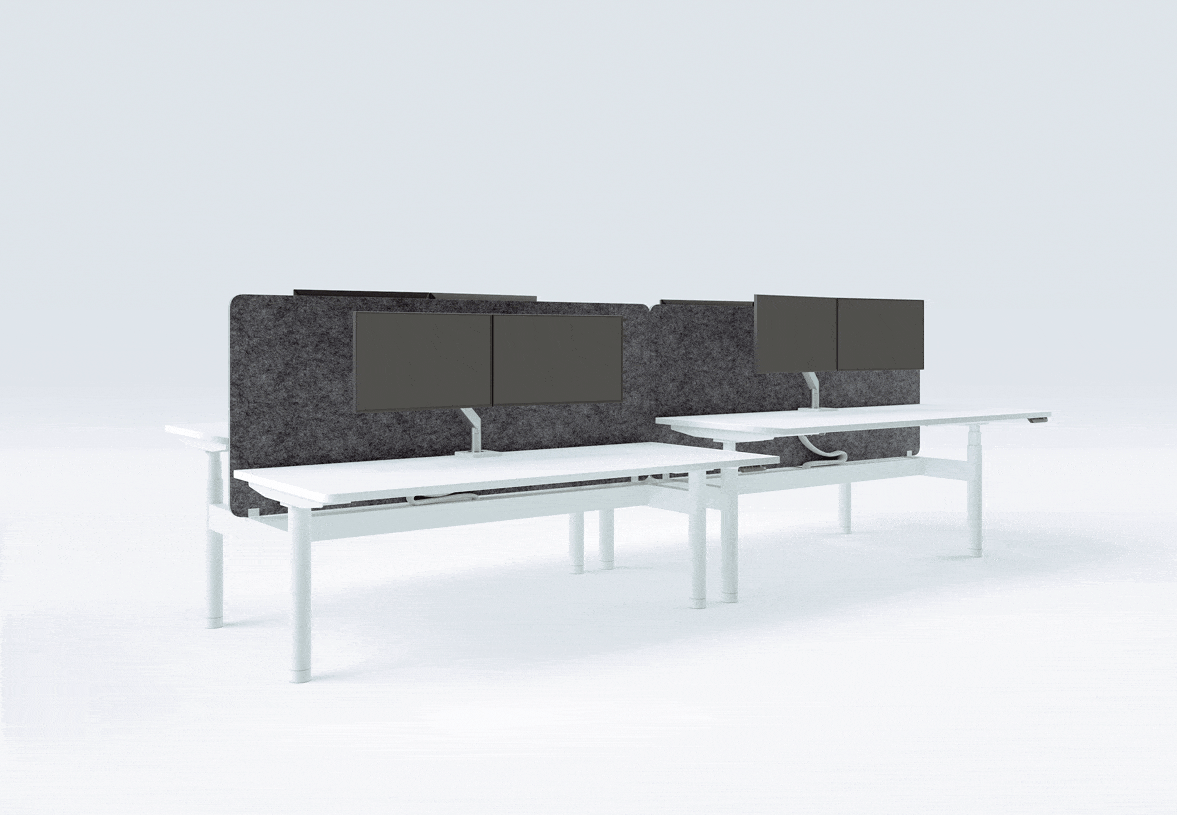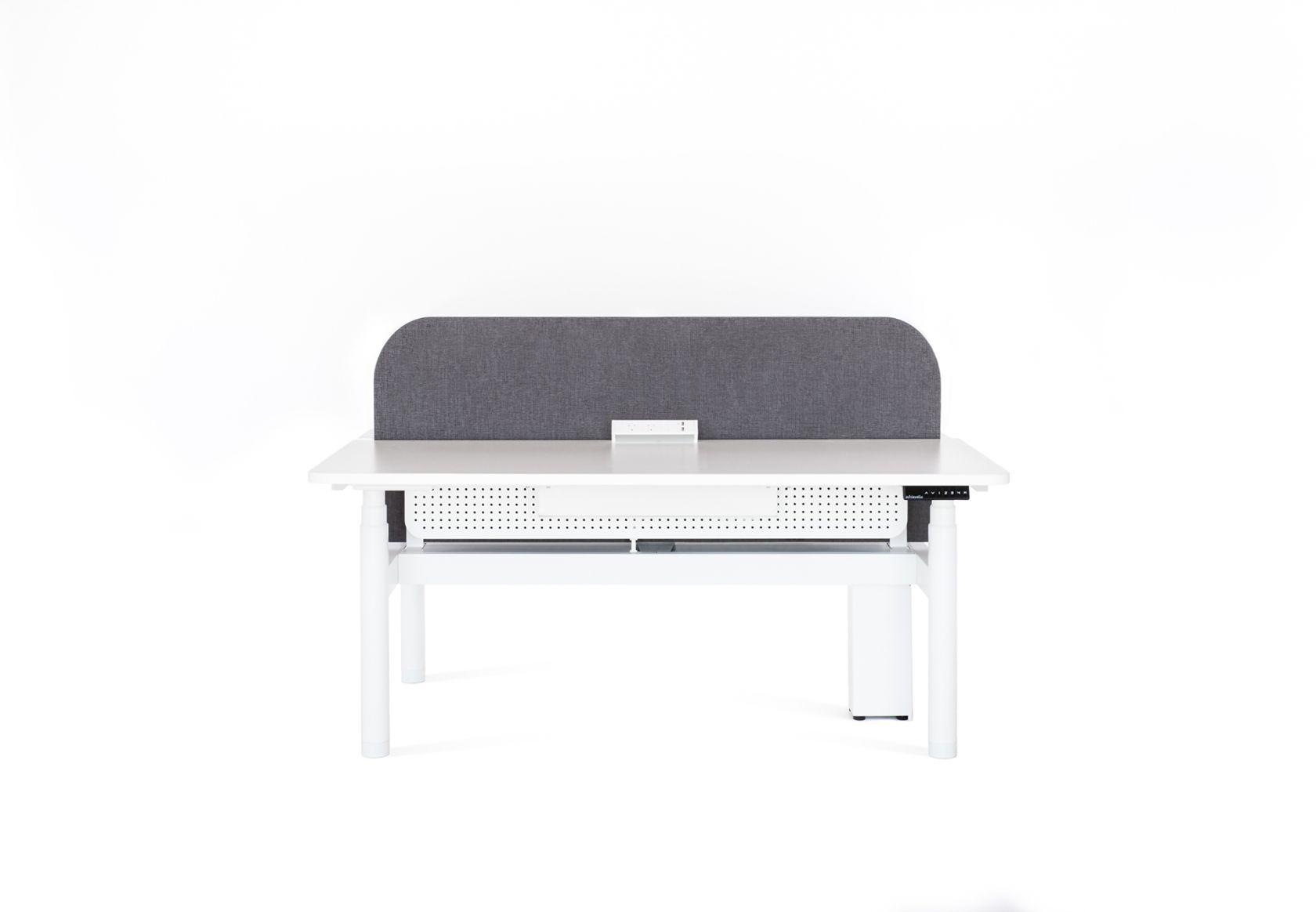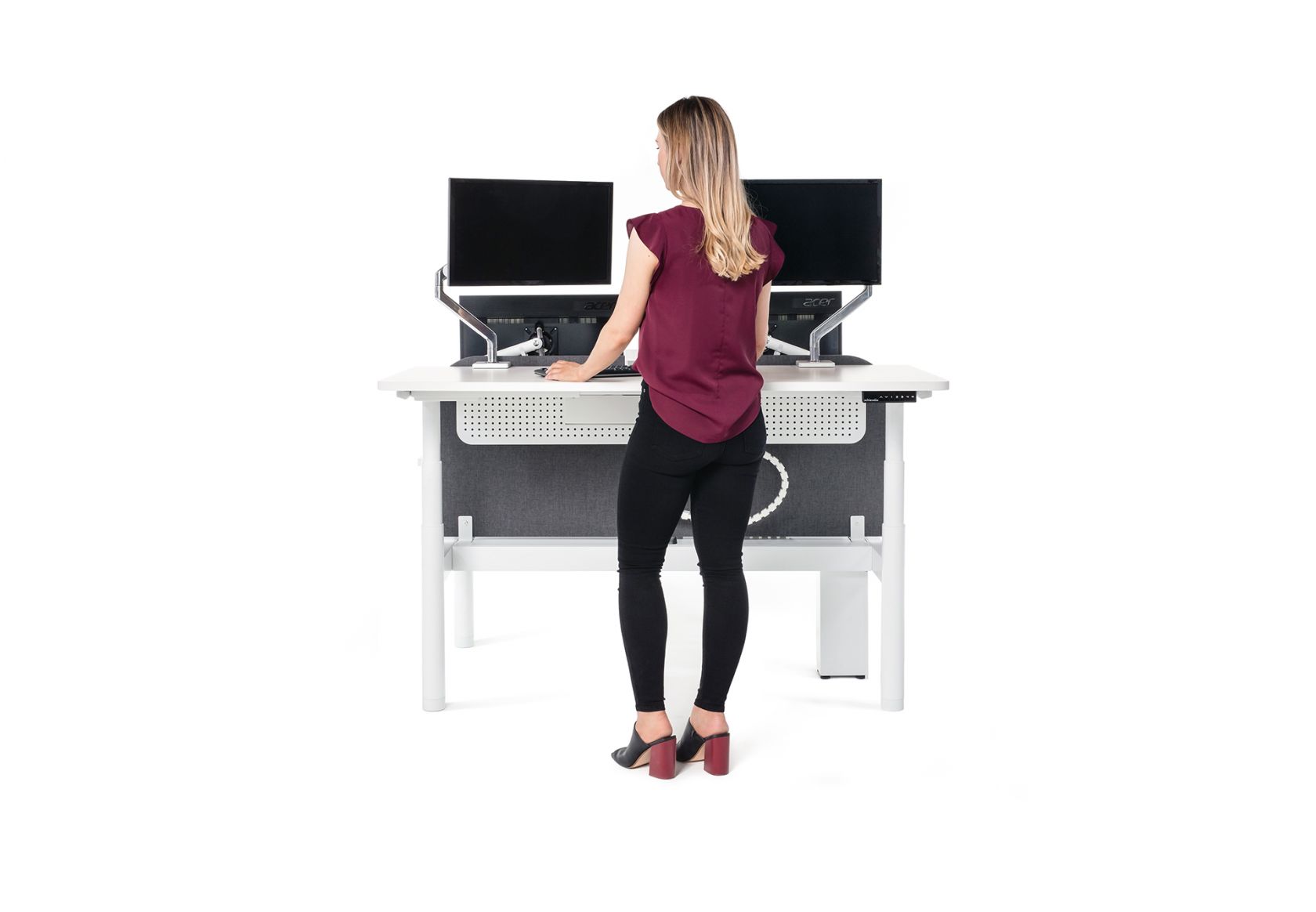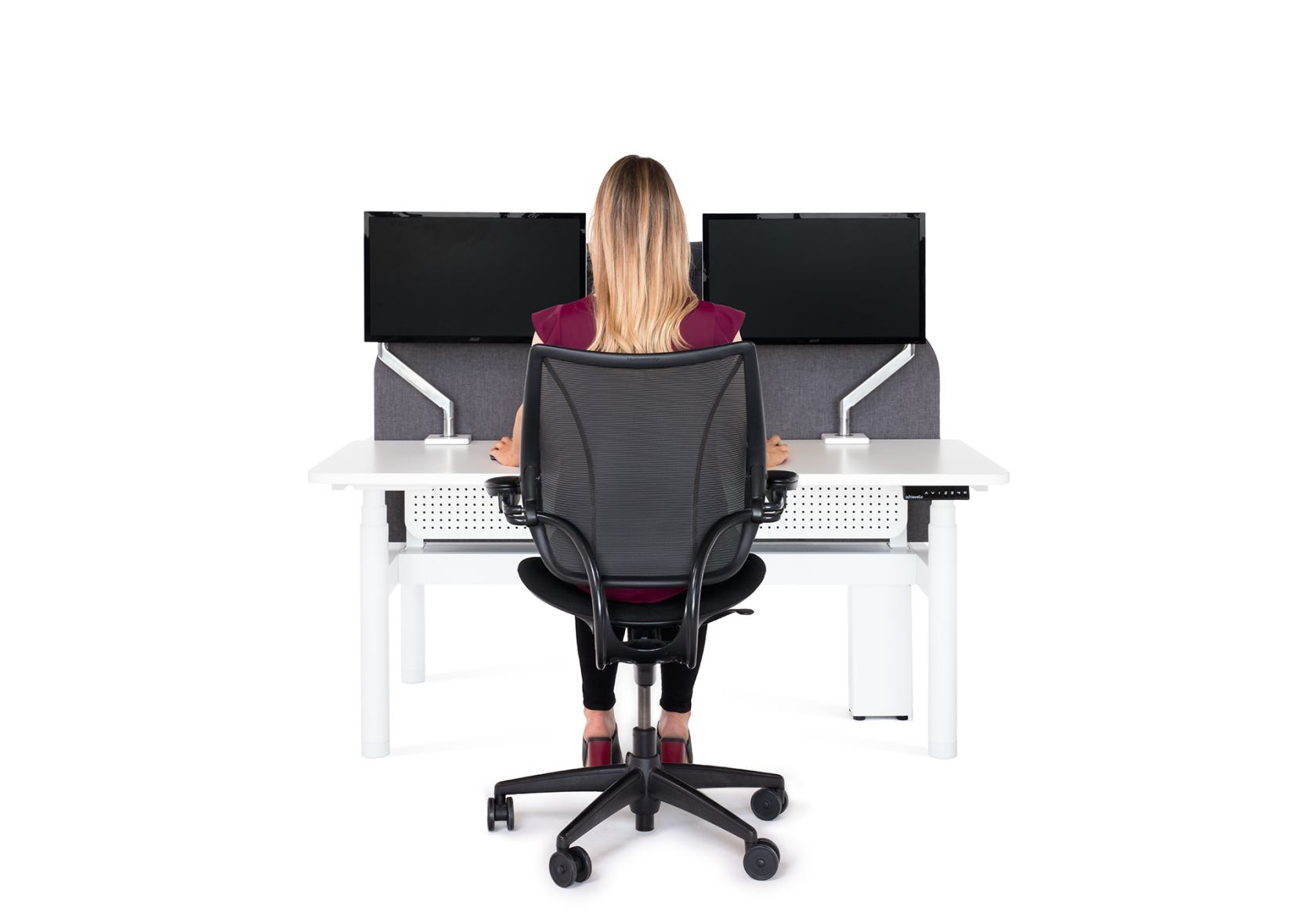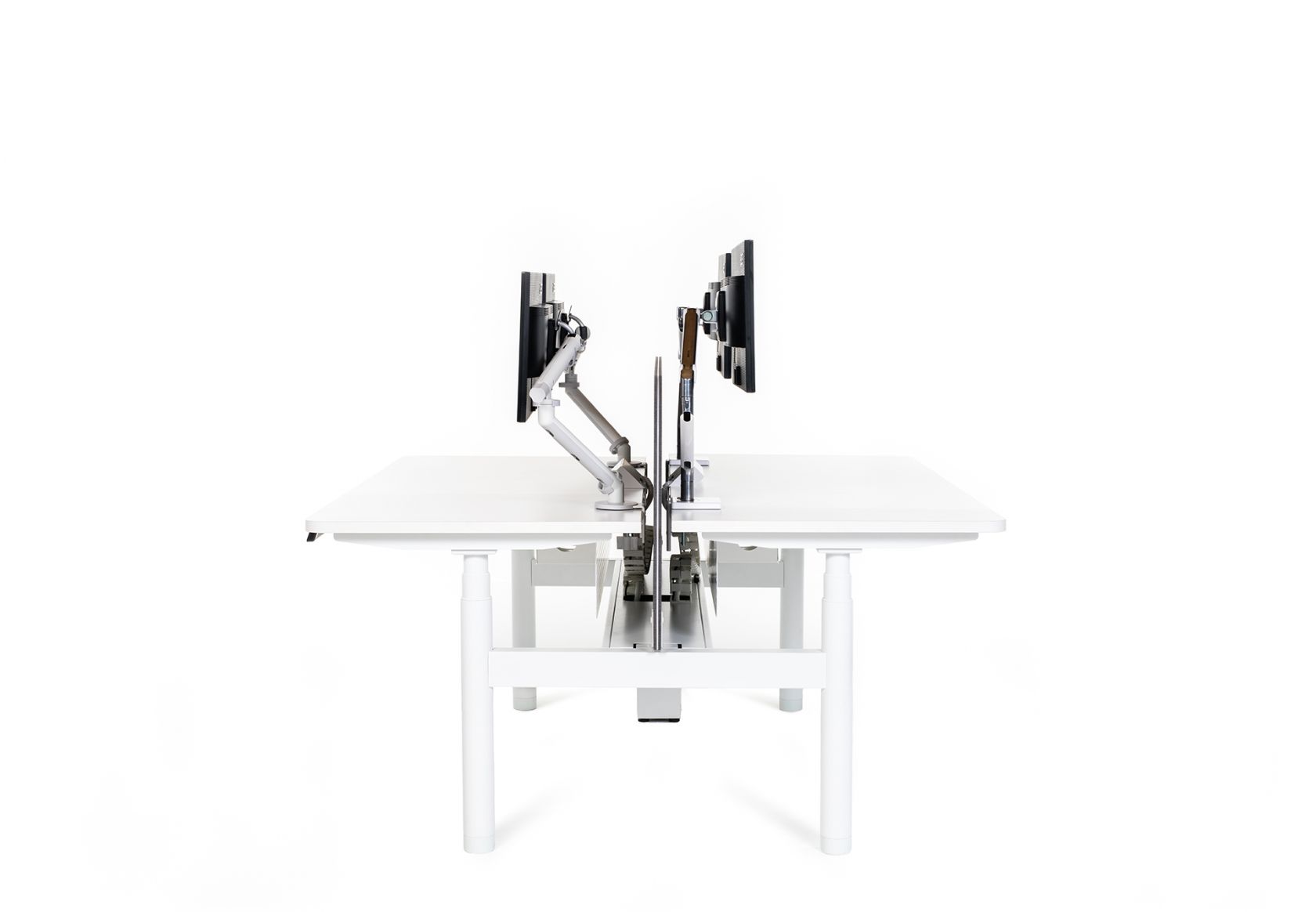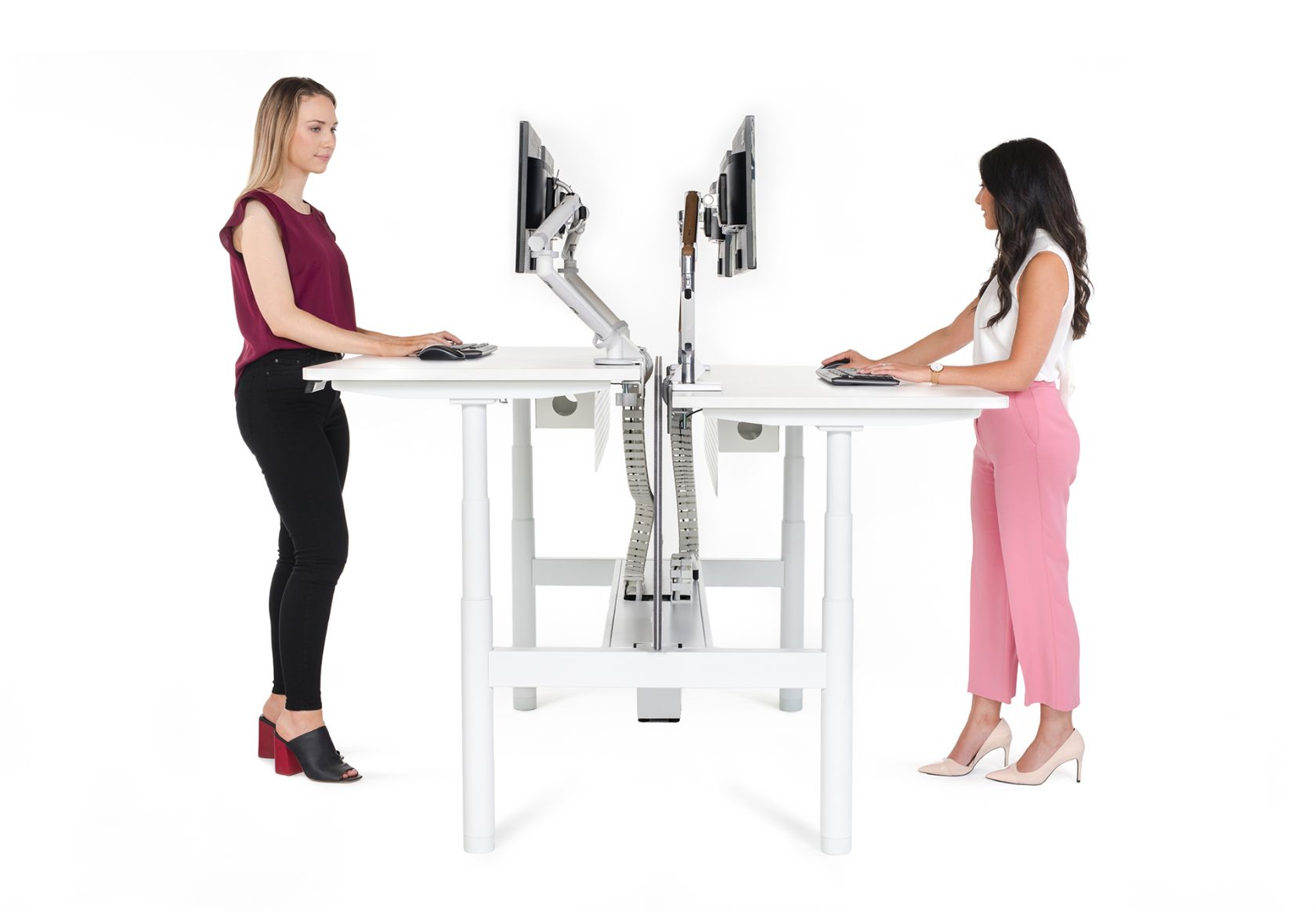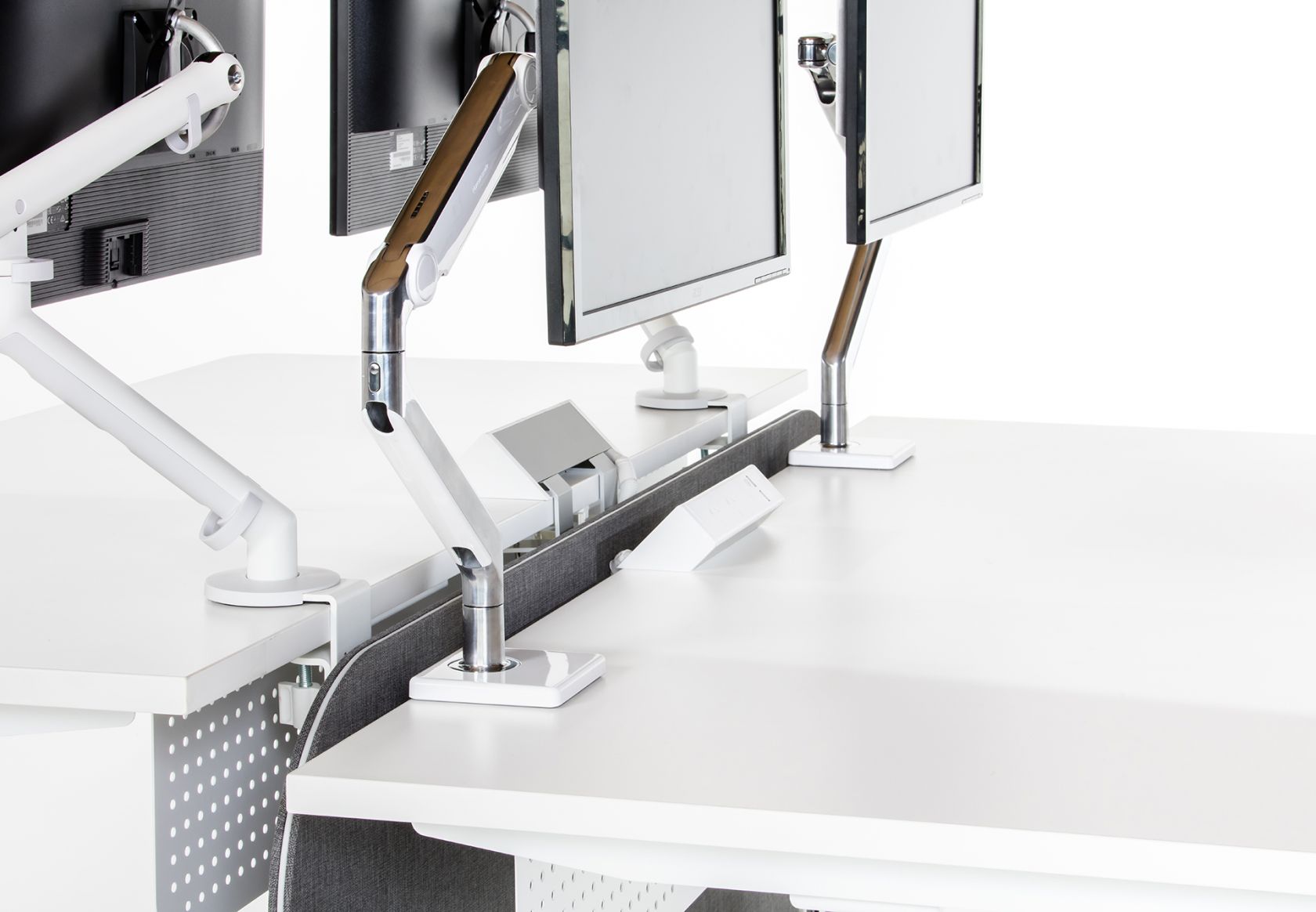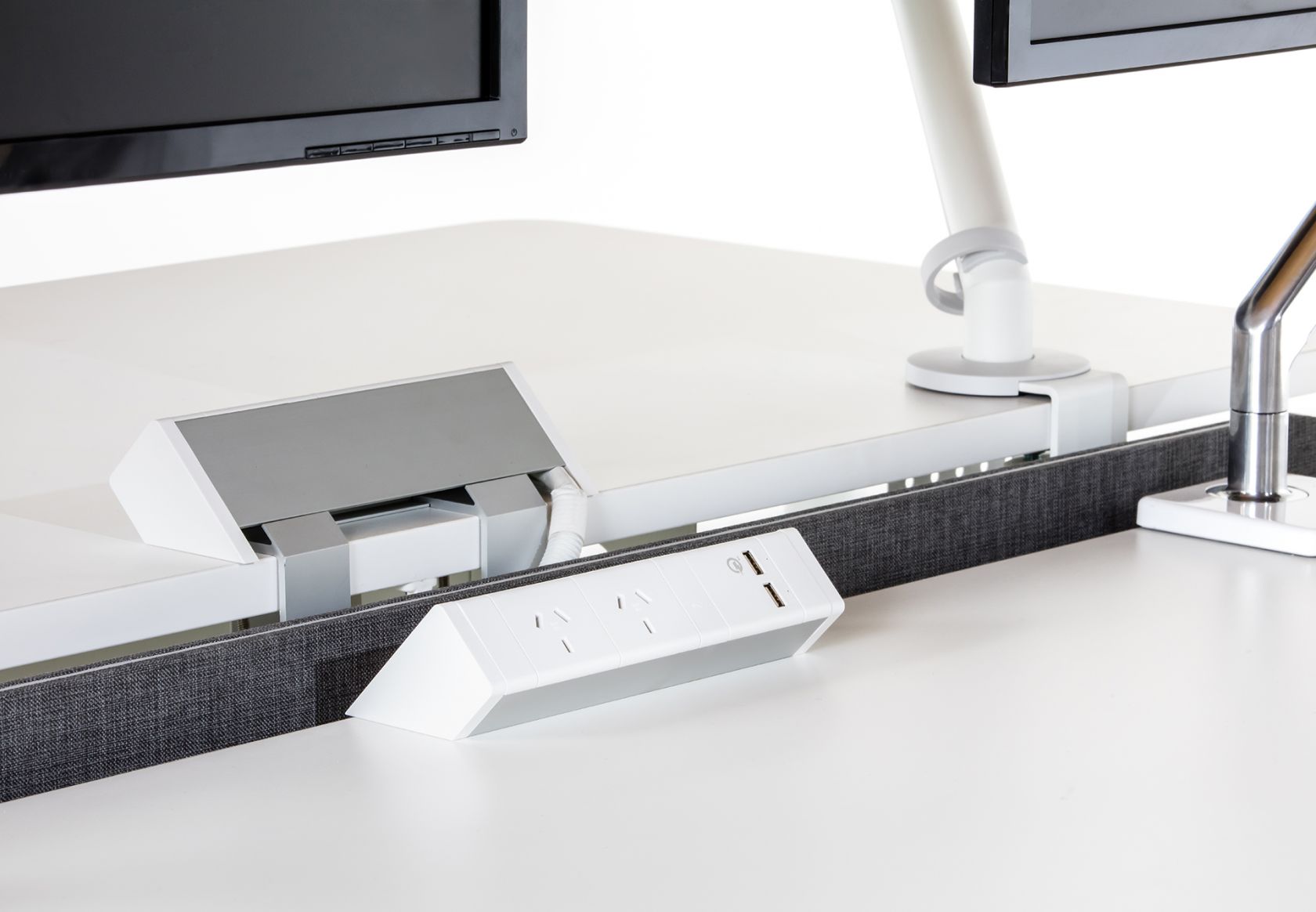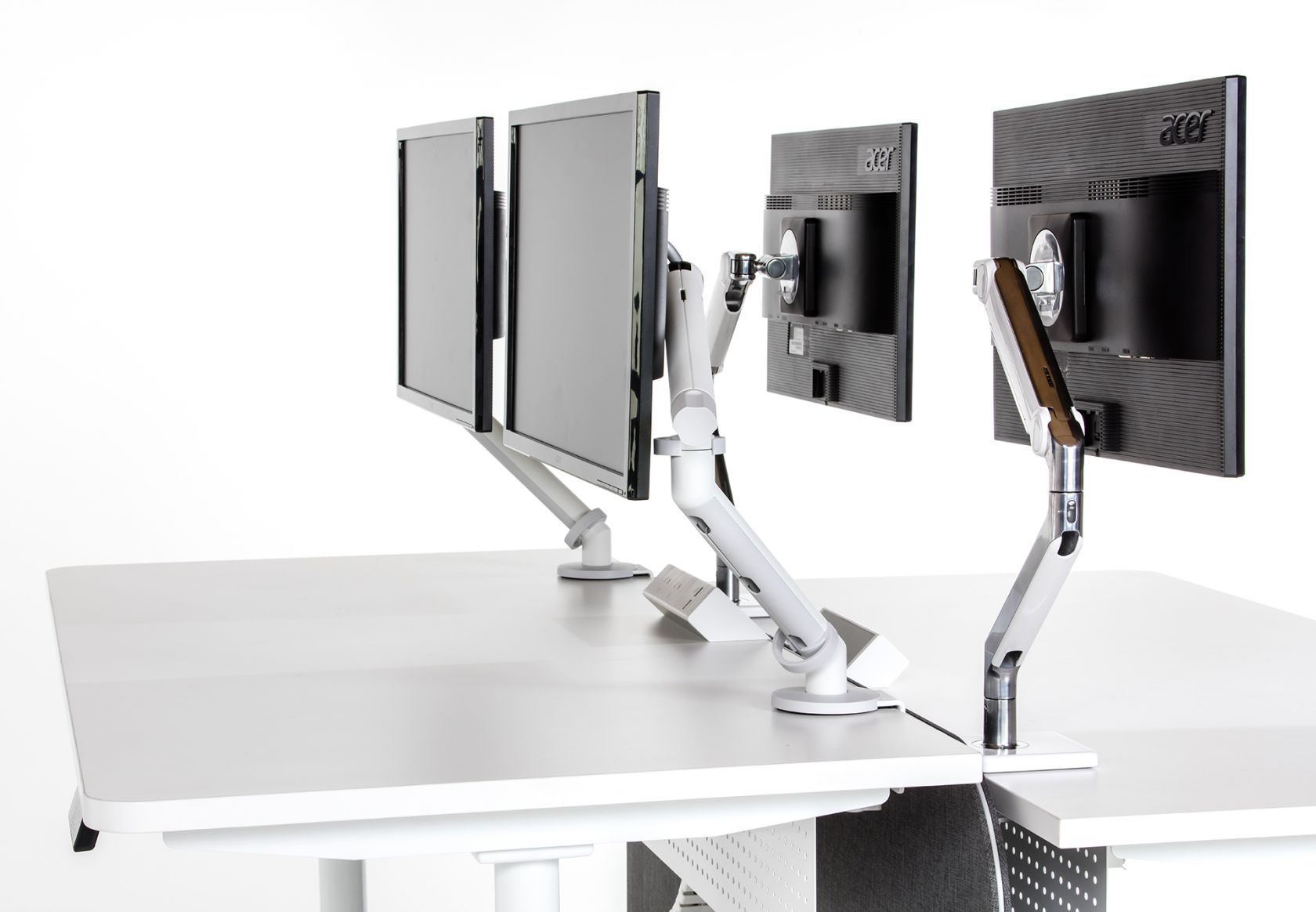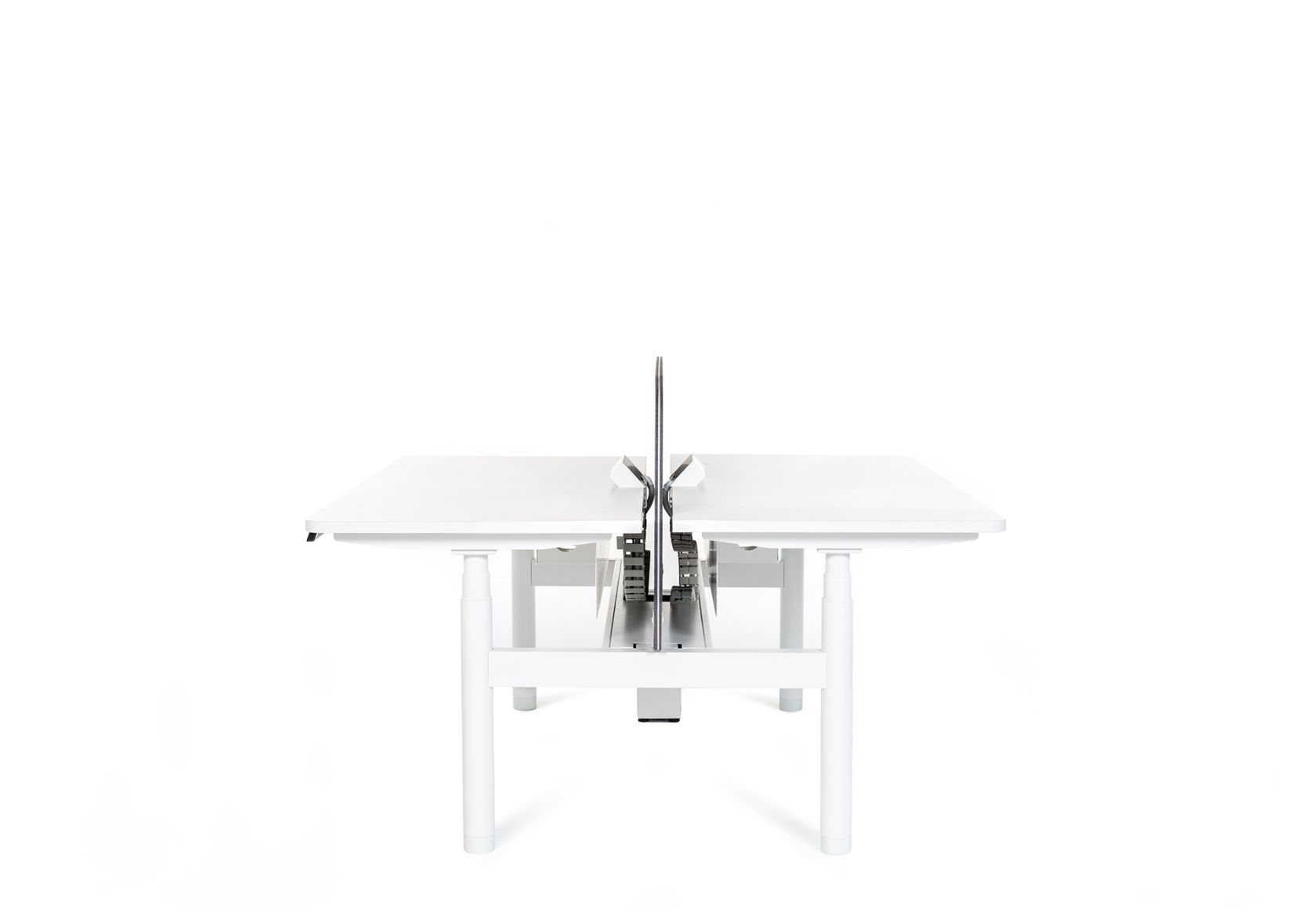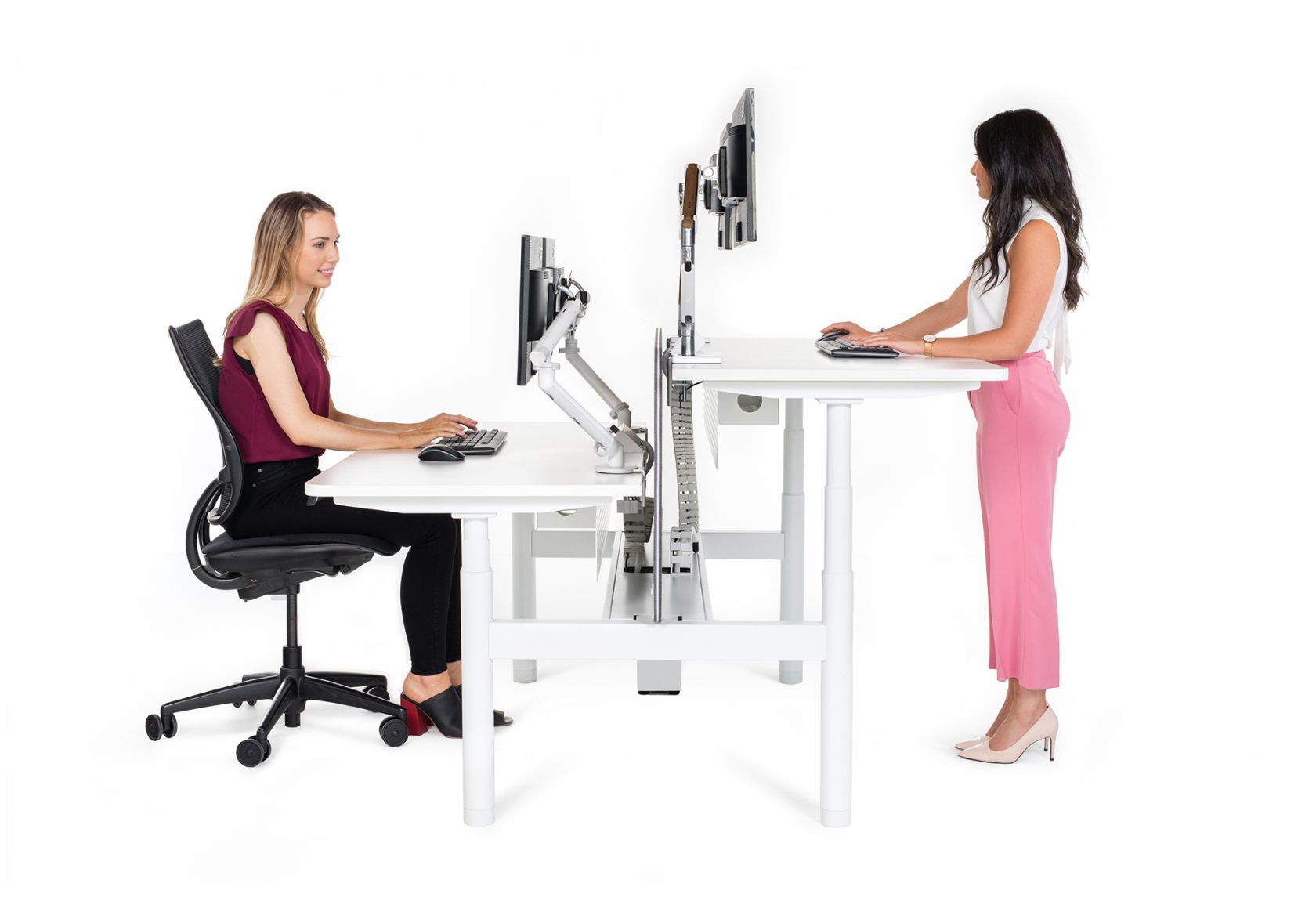 Overview
Sit to stand workstation with electric adjustable height.
Back to back: 1500 – 1800mmW x 700 – 800mmD
Freestanding: 1500 – 2100mmW x 700-800mmD
Height Range: 620 – 1220mmH
Linear, L-Shape and 120 degree configurations available.
5 year warranty.
ColourLab finishes
Category 1 / Metal Powder Coat
Black (Satin & Texture)

Parchment (Satin)

Obsidian Glass (Texture)

Strata (Satin & Texture)
Category 2 / Metal Powder Coat
Parchment (Satin)

Obsidian Glass (Texture)

Cement Grey (Satin)

Emerald Green (Satin)

Fir Green (Satin)

Gentian Blue (Satin)

Grey Beige (Satin)

Orange Brown (Satin)

Oxide Red (Satin)

Pale Green (Satin)

Silk Grey (Satin)

Steel Blue (Satin)

Signal Brown (Satin)

Ash (Satin)

Blush (Satin)

Stone Grey (Satin)
Category 3 / Metal Powder Coat
Colza Yellow (Satin)

Ruby Red (Satin)

Sulfur Yellow (Satin)

Traffic Red (Satin)
Category 1 / Laminate
White

Parchment

Polar White
Category 2 / Laminate
Black

Cinder

Oyster Grey

Stone Grey
Category 3 / Laminate
Bottega Oak

Nordic Oak

Notaio Walnut
Spotless Laminate
Timber Natural
Oak

Limewood

Walnut Biancato

Walnut Milano
Timber Wash
Ash

Black

Blush

Cement Grey

Colza Yellow

Emerald Green

Fir Green

Gentian Blue

Grey Beige

Obsidian Glass

Orange Brown

Oxide Red

Pale Green

Parchment

Ruby Red

Signal Brown

Silk Grey

Steel Blue

Stone Grey

Strata

Sulfur Yellow

Traffic Red
Timber Paint
Ash

Black

Blush

Cement Grey

Colza Yellow

Emerald Green

Fir Green

Gentian Blue

Grey Beige

Obsidian Glass

Orange Brown

Oxide Red

Pale Green

Parchment

Ruby Red

Signal Brown

Silk Grey

Steel Blue

Stone Grey

Strata

Sulfur Yellow

Traffic Red
Plywood
Plywood