Neo Workstation
With a sleek, modern design, Neo is a height adjustable workstation that fosters movement and agility across the workspace. Allowing people to alternate between sitting and standing, Neo supports diverse working styles, while simultaneously improving health by encouraging movement throughout the day.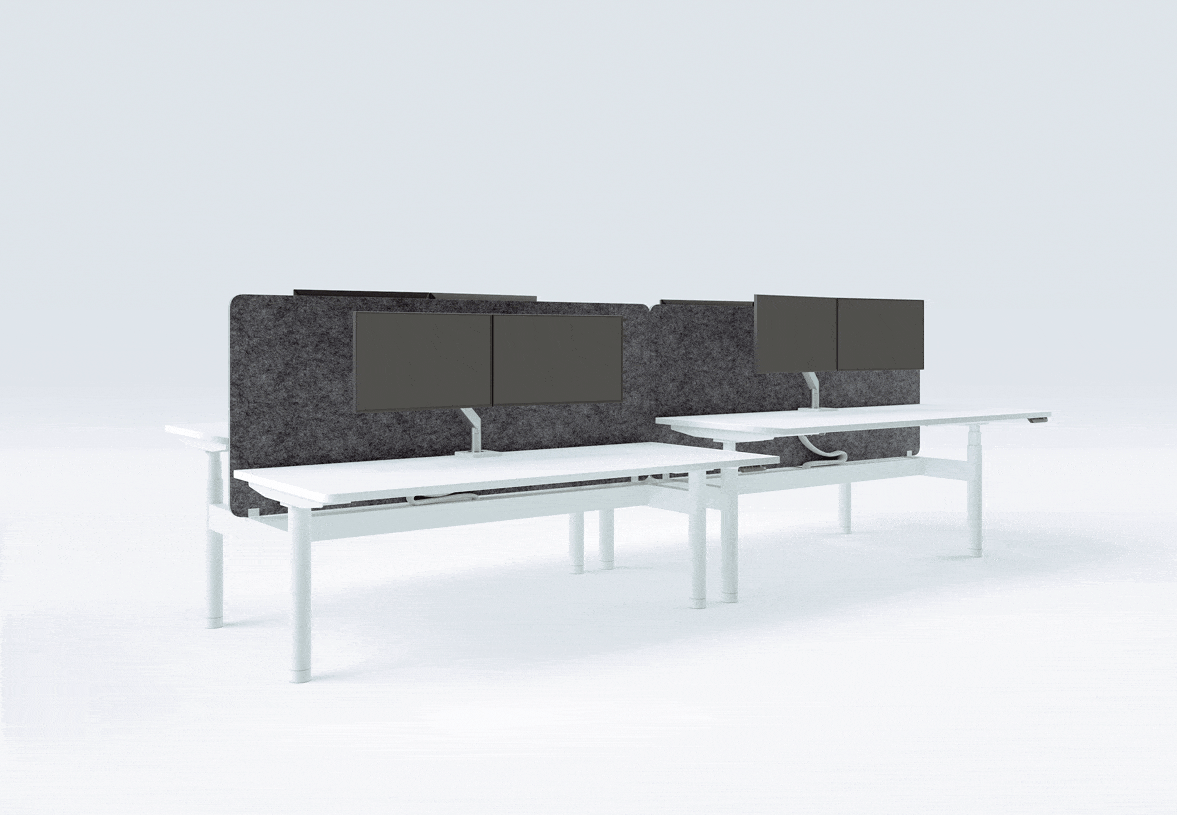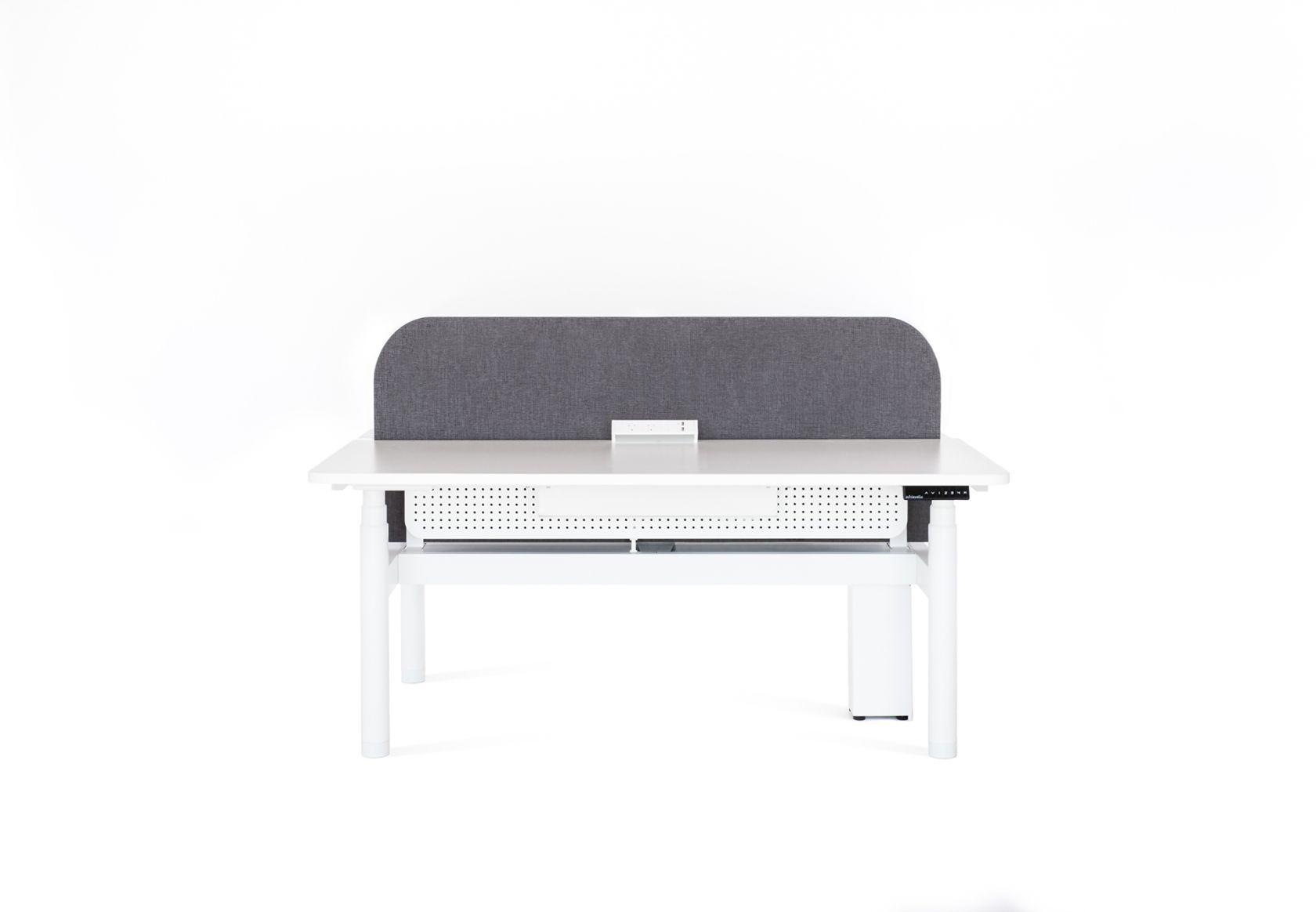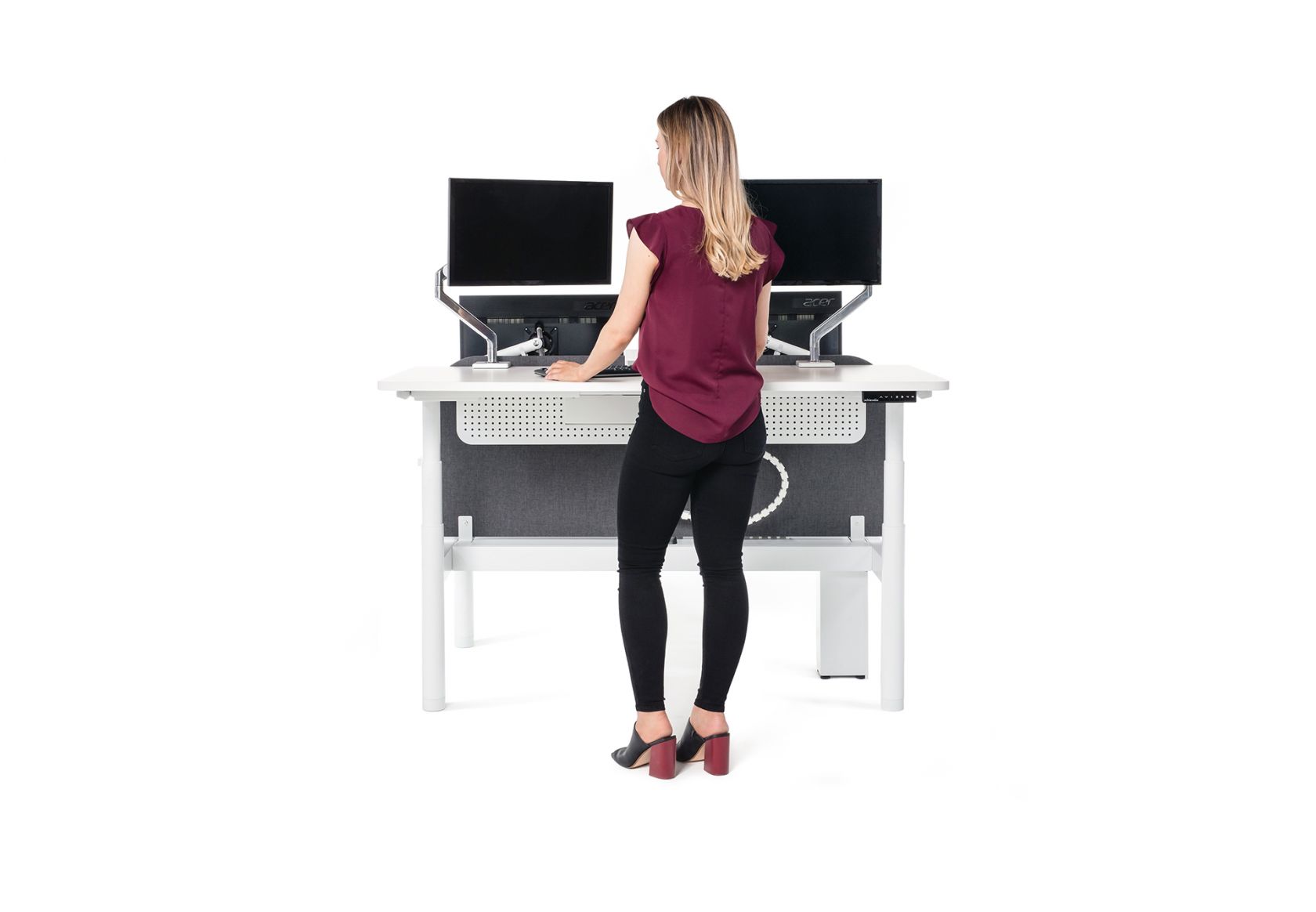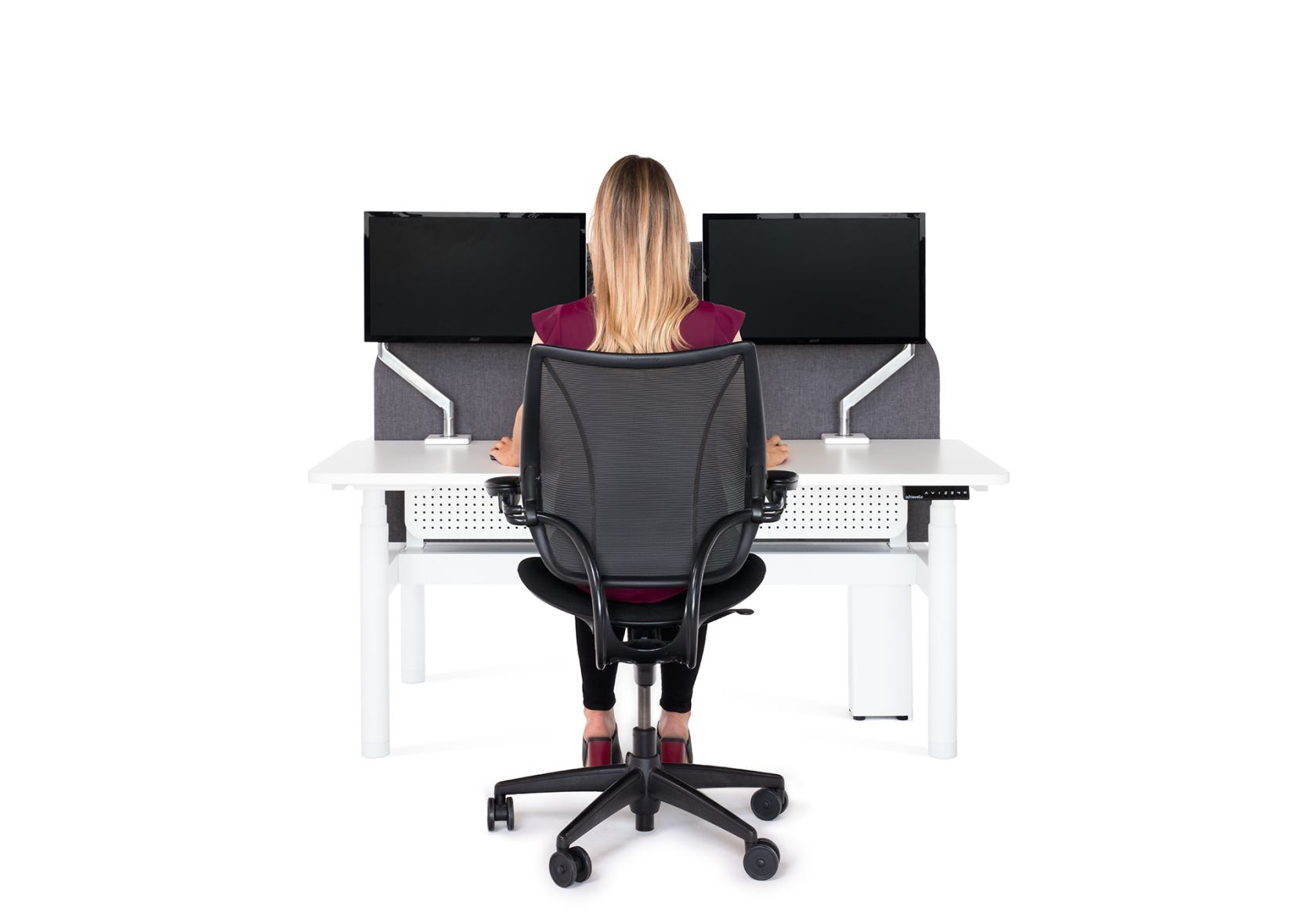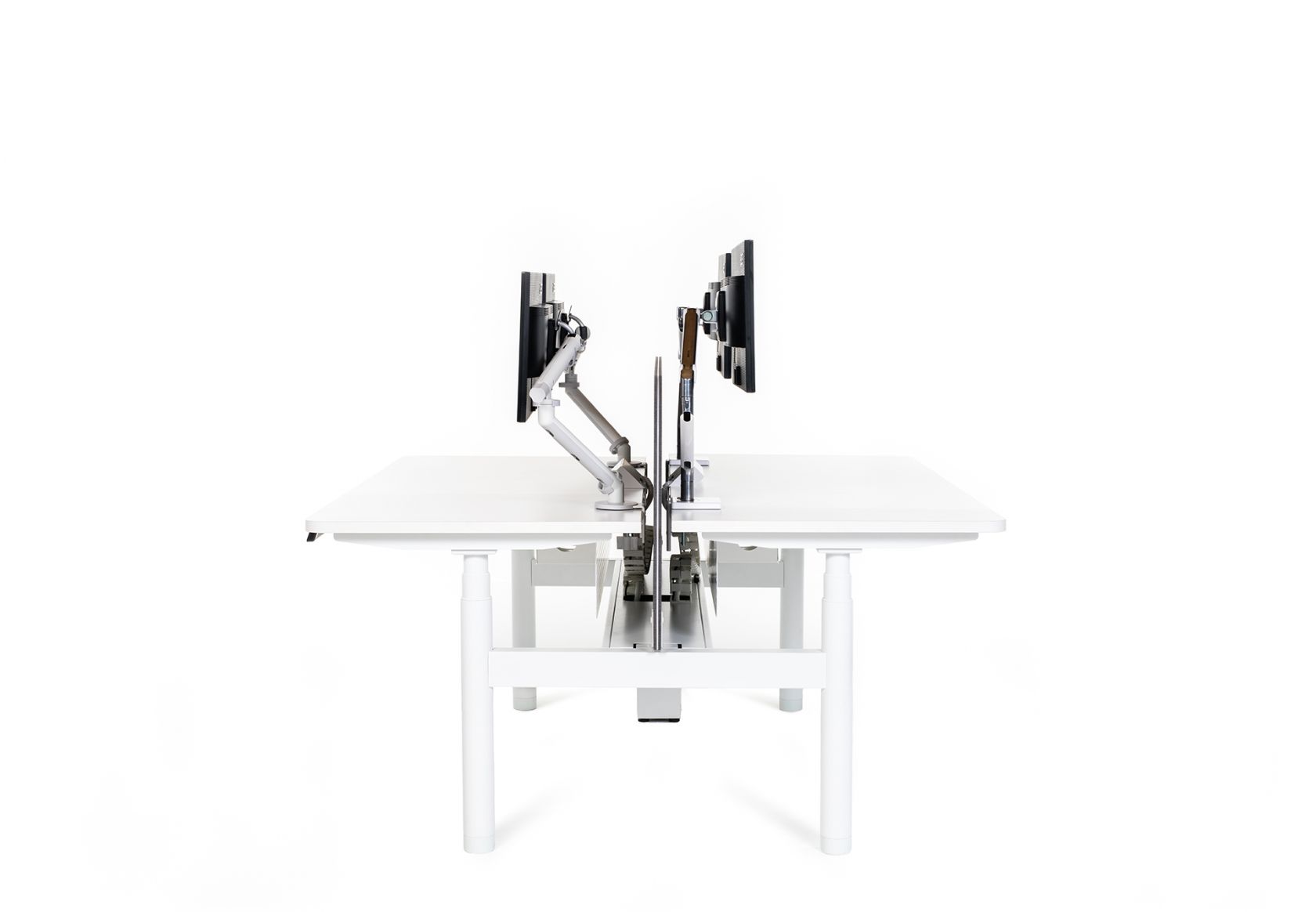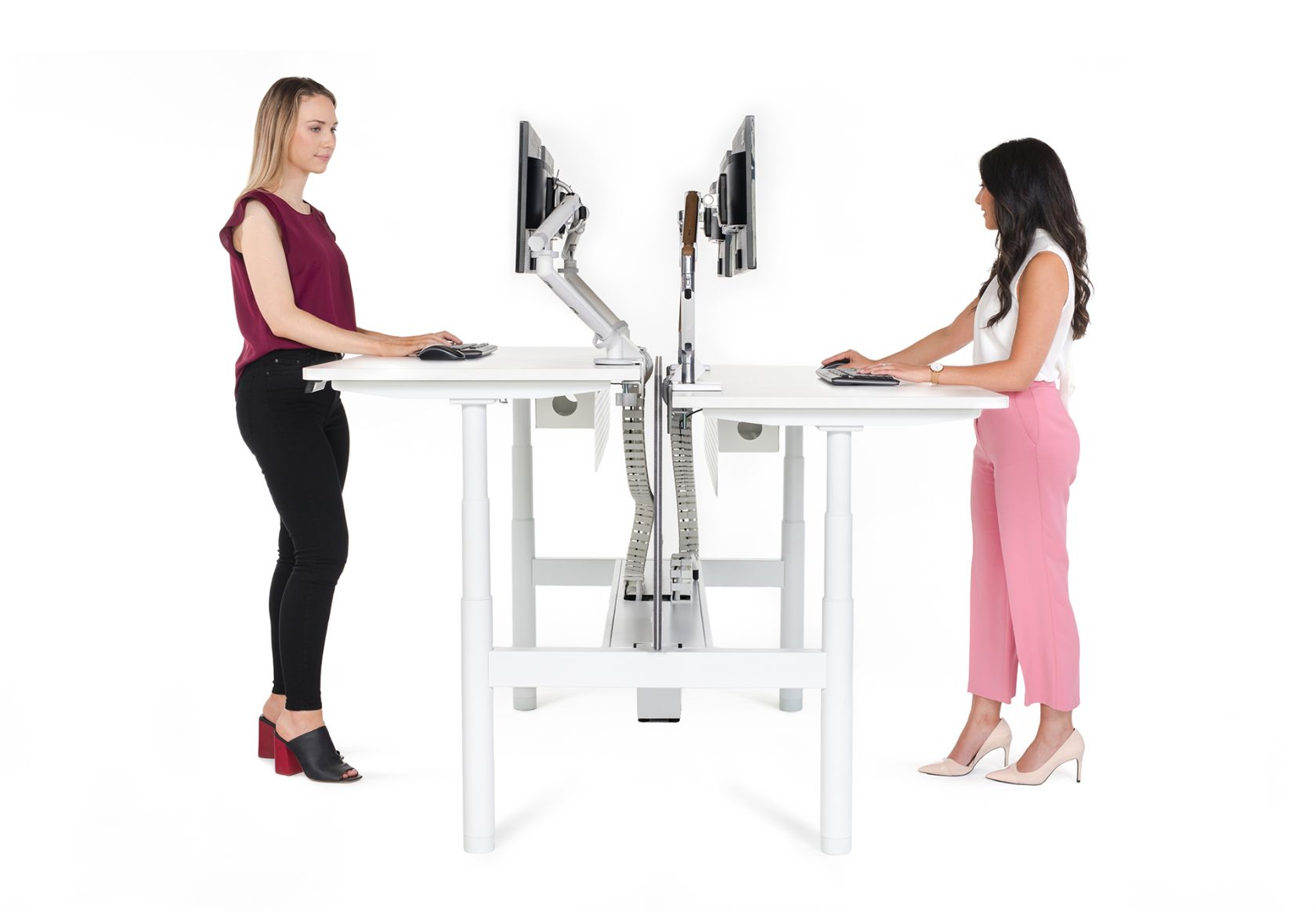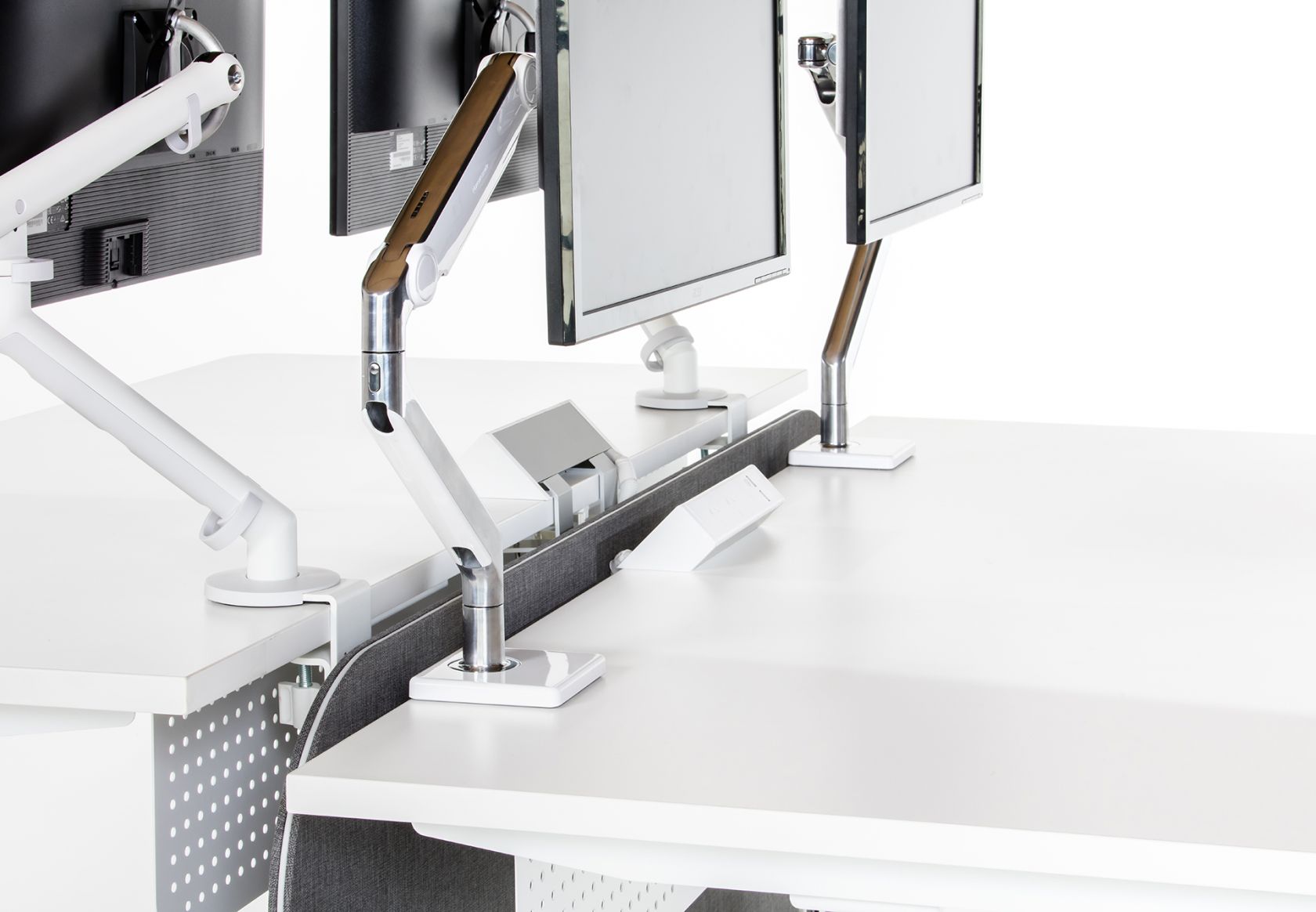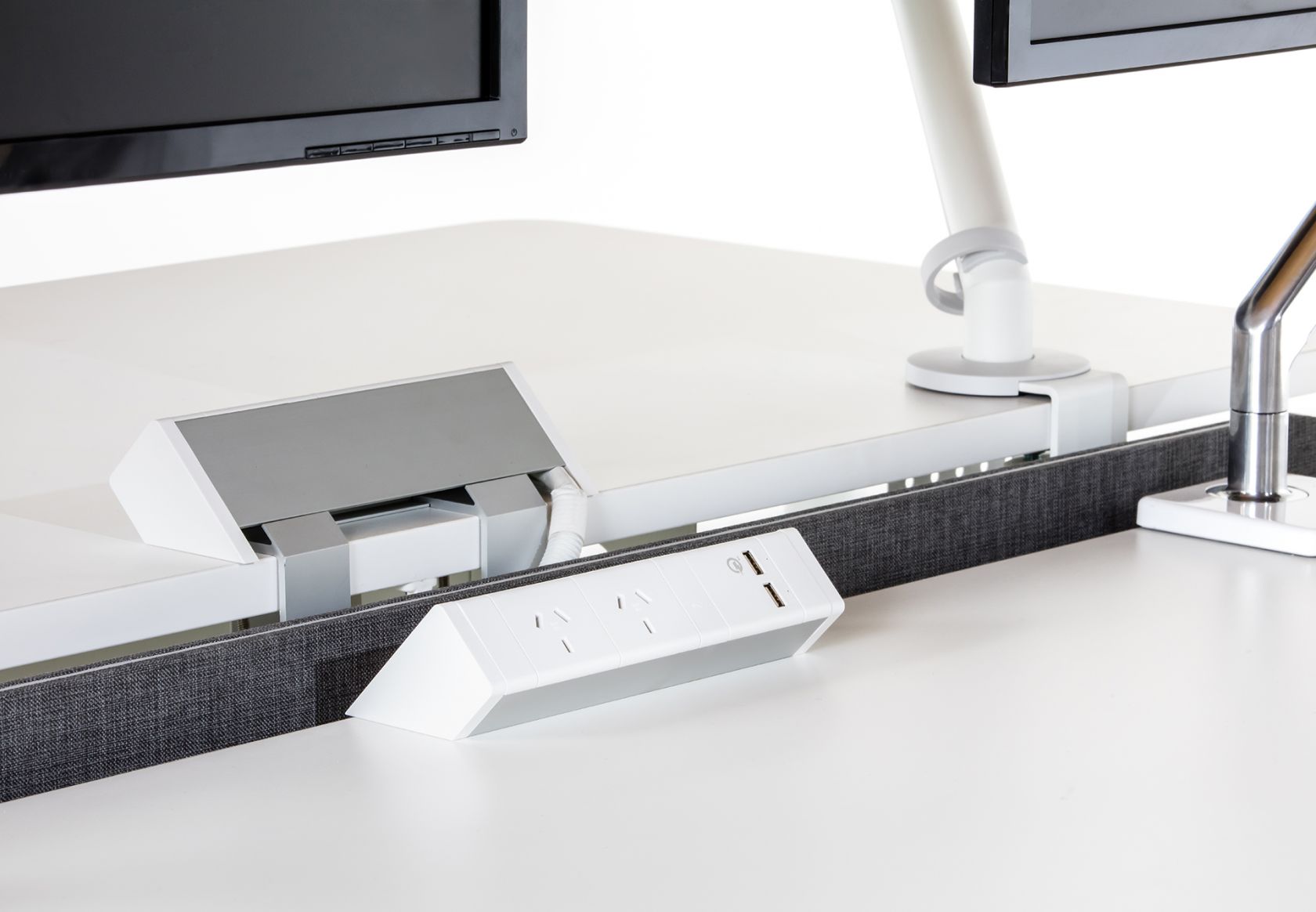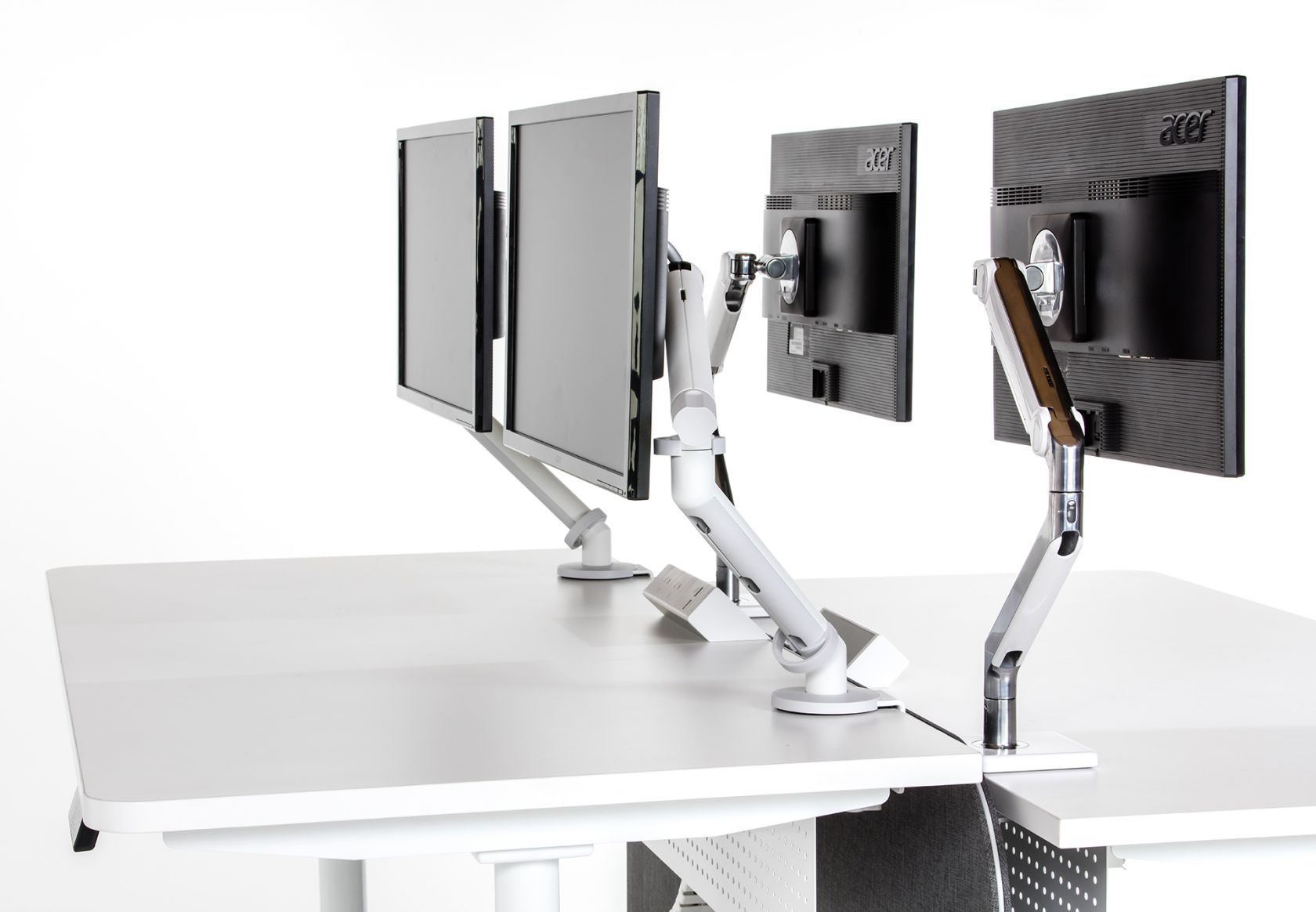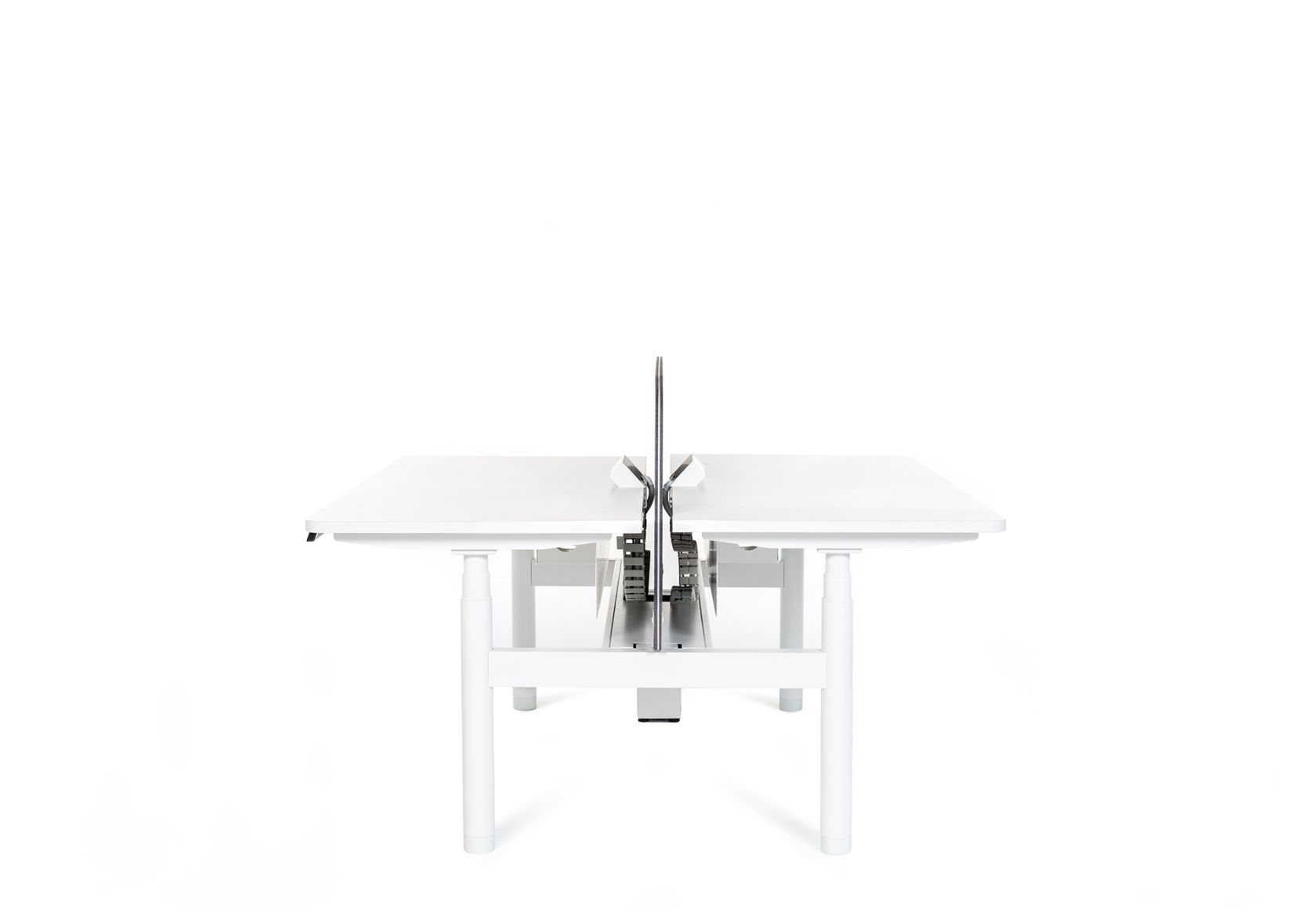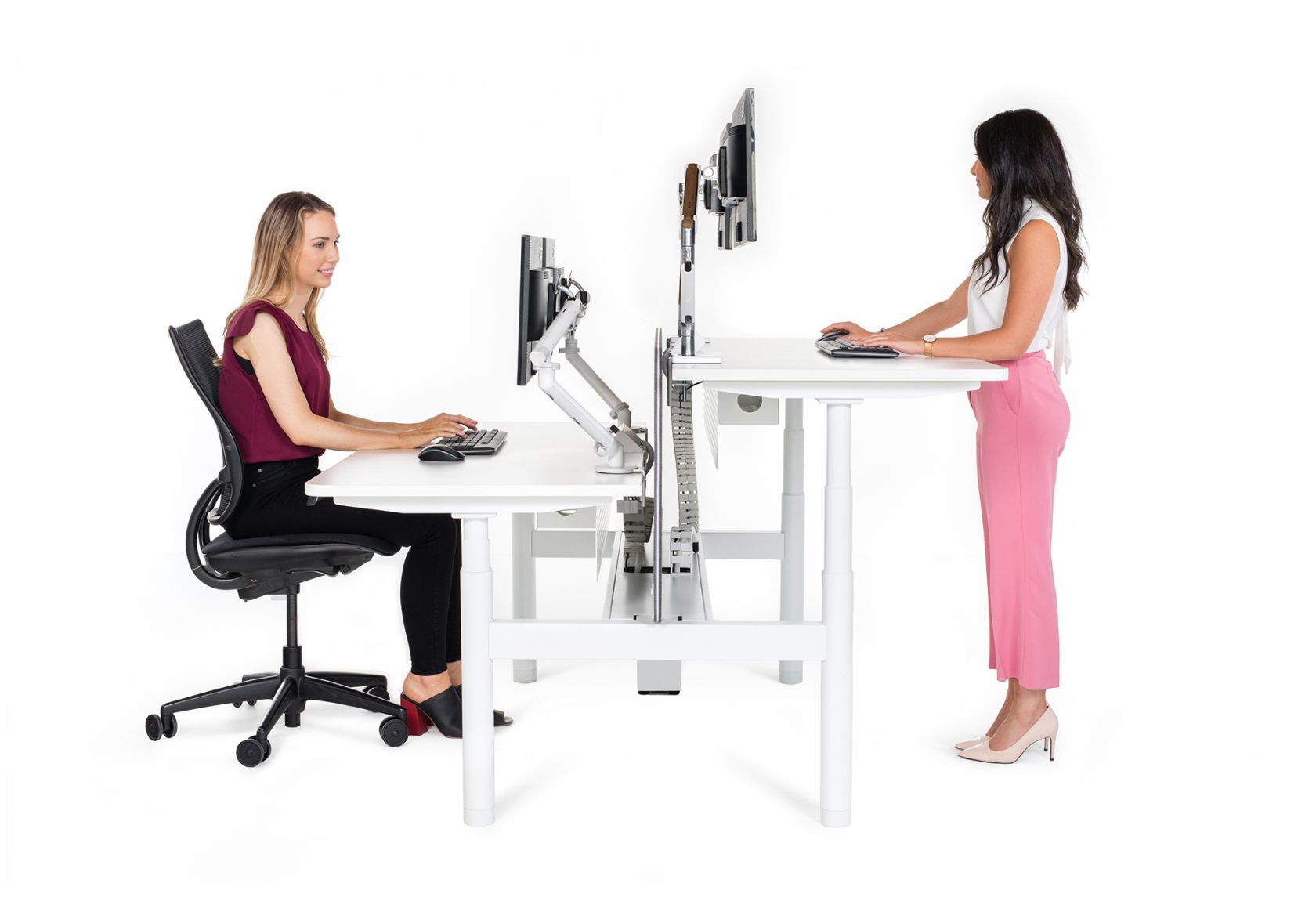 Overview
Sit to stand workstation with electric adjustable height.
Back to back: 1500 – 1800mmW x 700 – 800mmD
Freestanding: 1500 – 2100mmW x 700-800mmD
Height Range: 620 – 1220mmH
Linear, L-Shape and 120 degree configurations available.
5 year warranty.
Neo's intuitive adjustments promotes movement at work, which ergonomists agree improves health and wellbeing. Empowering users to shift between sitting and standing, Neo's height adjustability system comes in two options: hand crank or electric motor. With the electric system, height setting is displayed on a LCD screen – boasting memory capability to store up to four preferred height variations for user's convenience.
With a multitude of configurations, Neo can be constructed to efficiently utilise the space of various environments. From rectilinear back-to-back, to a 120° three-way cluster or 90° workstation setup; workspaces, private offices, collaborative spaces and meeting areas can be adaptively transformed.
With a maximum lift capacity of 120kg, Neo is strong and catered to a wide range of industries' desking requirements. The desktop moves steadily and swiftly at a speed of 40mm/sec while adding virtually no sound to the workplace.
ColourLab finishes
Category 1 / Metal Powder Coat
Black (Satin & Texture)

Parchment (Satin)

Obsidian Glass (Texture)

Strata (Satin & Texture)
Category 2 / Metal Powder Coat
Parchment (Satin)

Obsidian Glass (Texture)

Cement Grey (Satin)

Emerald Green (Satin)

Fir Green (Satin)

Gentian Blue (Satin)

Grey Beige (Satin)

Orange Brown (Satin)

Oxide Red (Satin)

Pale Green (Satin)

Silk Grey (Satin)

Steel Blue (Satin)

Signal Brown (Satin)

Ash (Satin)

Blush (Satin)

Stone Grey (Satin)
Category 3 / Metal Powder Coat
Colza Yellow (Satin)

Ruby Red (Satin)

Sulfur Yellow (Satin)

Traffic Red (Satin)
Category 1 / Laminate
White

Parchment

Polar White
Category 2 / Laminate
Black

Cinder

Oyster Grey

Stone Grey
Category 3 / Laminate
Bottega Oak

Nordic Oak

Notaio Walnut
Spotless Laminate
Timber Natural
Oak

Limewood

Walnut Biancato

Walnut Milano
Timber Wash
Ash

Black

Blush

Cement Grey

Colza Yellow

Emerald Green

Fir Green

Gentian Blue

Grey Beige

Obsidian Glass

Orange Brown

Oxide Red

Pale Green

Parchment

Ruby Red

Signal Brown

Silk Grey

Steel Blue

Stone Grey

Strata

Sulfur Yellow

Traffic Red
Timber Paint
Ash

Black

Blush

Cement Grey

Colza Yellow

Emerald Green

Fir Green

Gentian Blue

Grey Beige

Obsidian Glass

Orange Brown

Oxide Red

Pale Green

Parchment

Ruby Red

Signal Brown

Silk Grey

Steel Blue

Stone Grey

Strata

Sulfur Yellow

Traffic Red
Plywood
Plywood