In 2018, former Schiavello WA State Director, Pippa Holmes, initiated a philanthropic partnership that became five years of reciprocal relationships and invaluable exchanges.
The partnership with Young Australia League, a not for profit focused on creating opportunities for young people, connects corporates with students in need of financial assistance to stay on their journey of education. Defining 'education' not strictly by academics, but rather the life experiences that shape you – including passions, traditional schooling, apprenticeships and hands-on learning – the Program advocates for giving young people the opportunity to reach whatever their full potential means to them.
Schiavello's sponsorship has primarily focused on Indigenous Youth, contributing towards our commitment to youth education within Schiavello Ganbu, and since granted us the pleasure of getting to know three ambitious girls.
"She's driven and passionate, not only regarding her own goals but also about giving back to others." – Kyle Vander Kuyp on Mavis Lyndon.
Our first scholarship was with 17-year-old Yamaji and Torres Strait Islander, Mavis Lyndon. Recognised for her athletic flair, Mavis has represented the state in netball, cricket and AFL. In 2019, to celebrate the awarding of the Mavis' scholarship and the beginning of her new relationship with Schiavello, former Olympian and Indigenous Engagement Manager, Kyle Vander Kuyp, flew to Western Australia to meet the accomplished young woman. Months later, as the relationship between Mavis and Schiavello continued to blossom, she painted and shared with us a beautiful mural, treasured by the WA team to this day. Learn about their meeting and Mavis' for yourself.
"To not let our circumstances define who we are." – Nyokah James
Following a successful relationship with Mavis, Nyokah James was the second Young Australia League (YAL) scholarship recipient. At 15 years old and heading towards her final years at East Kimberley College in Kununurra, WA, Nyokah shared that she felt the scholarship will enable her to achieve her "ambitions, dreams and help pave a pathway for other young Indigenous people seeking opportunities".
The financial component is a relief for Nyokah – alleviating pressure from her mother who is not only the sole provider for Nyohak, but her two sisters and a family friend – and allows her to accept opportunities presented for her sporting prowess that might otherwise not have been feasible for the family. Beyond this, however, is the professional connections, insight and guidance that YAL and its partners can provide, with Schiavello and Nyokah appropriately paired with the determined teen eager to pursue a career in architecture and design.
Through visits to both office and site, Nyokad shadowed our own proud female leader, Pippa Holmes, experiencing what this dream industry might be like. Later, Nyokah was awarded Wunan's Aborignal Junior Person of the Year in 2021 and, although we don't attribute any of this success to ourselves, we couldn't be prouder.
"A well-articulated young woman with a strong drive to achieve her goals" – YAL on Alaxandrea.
Today, our latest recipient, Alaxandrea, has her sights set on a more traditional academic path, with hopes to study engineering at university. She's also a skilled writer. Her recent poem – exploring cultural identity and acceptance of this, identifying as an Aborginal woman in a school, and a society, where there are few others – was published in the newspaper after its submission to the Reconciliation poetry slam.
Despite a hunger for learning, relocation due to family challenges and her brothers' need to access services to support his autism have presented hurdles in Alaxandrea's educational pursuit. Thankfully, the scholarship enabled her to buy textbooks and pay off credit card debt from the purchasing of earlier ones. Where she can, Alaxandra is saving her scholarship funds, determined to attend university and use the support wisely. Inspired by this dedication, we gifted her a Humanscale Task Chair to make home study that little bit more comfortable.
Alaxandrea is a perfect recipient of YAL's mission to counter adversity experienced by deserving teens with new opportunities and necessary resources. We can't wait to see what she achieves next.
"We're thrilled to extend this program to two students in 2023 and continue our commitment to supporting Indigenous youth in WA"
– Luke Bayley, WA State Director
Now, with the partnership continuing through current state director Luke Bayley, Schiavello will be extending our scholarship to two students in 2023, officially announced on 7 February before getting to meet them in person on the 24 February.
Related articles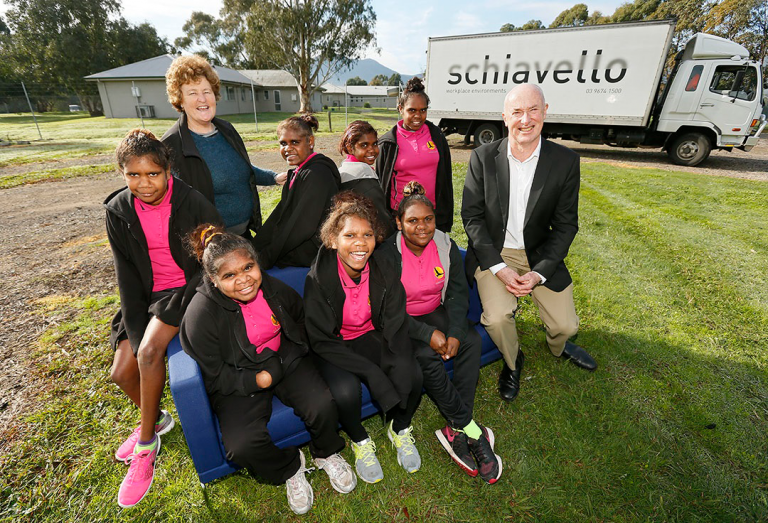 Since early 2017 Schiavello has supported Worawa College (est. 1983), and their work to improve Indigenous youth education and employment prospects.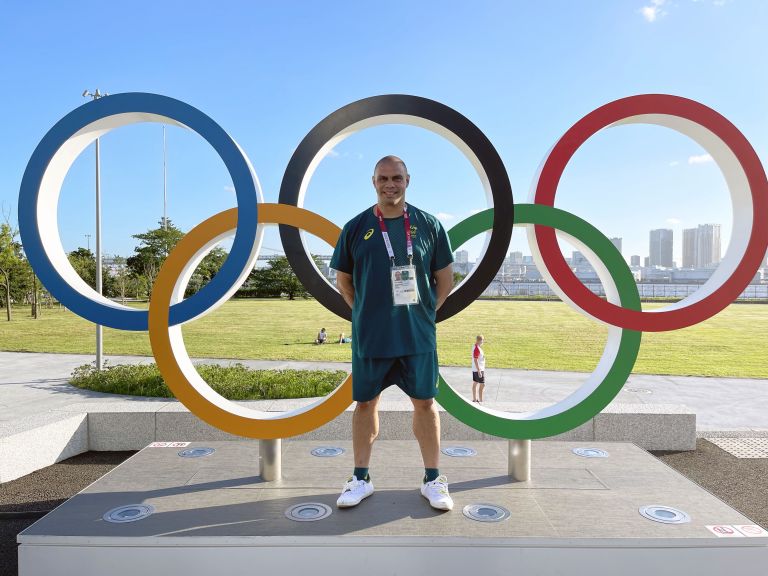 What was once a disruption is now becoming an opportunity for new, nimble, adaptable approaches to the workplace. Research reveals how it's being done.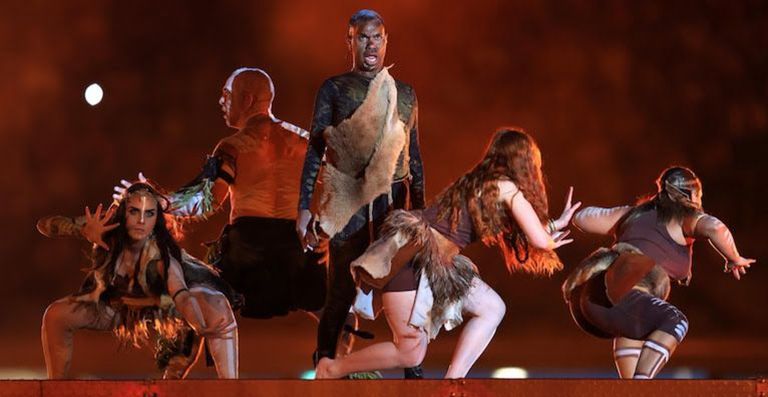 For this Commonwealth Games the Closing Ceremony handover to Victoria commemorated with the most comprehensive representation of world's longest living culture ever seen on the global stage.