In the construction process Schiavello's Environmental Management System was applied to the fit out operations to minimise waste and emissions. This includes inducting site workers, monitoring, recording and reporting. Where possible, materials were pre-processed to achieve better utilisation of waste.
Whilst waste was minimised, unavoidable waste was recycled through a commercial contractor, resulting in 75% of the construction waste being re-used or recycled.
A total building automation system provides a fully programmable control and management system for air-conditioning/heating, lighting, blinds, access control, security, and efficient lighting control.
At the design stage, a study was commissioned to derive a projected figure of 60Kw/sqm/year giving a 4.5 ABGR (Australian Building Greenhouse Rating Scheme.)
Cooling + Heating
A substantial investment was made for air-conditioning / heating to ensure sustainability and efficiency for the long-term. The system was designed to effectively utilise fresh air and provide internal temperature control on suitable conditions. The reduces energy on consumption and maintains a fresh, natural environment for staff.
Chillers with multiple compressors provide cooling according to the building's generated heat load and gives economical partial loading to reduce energy consumption.
Air distribution and circulation is regulated by Variable Air Volume (VAV) circulation achieved with variable speed fans. Ceiling tiles specifically designer and manufactured by Schiavello accommodate air supply, return air ducts and lighting.
A multi-floor point control system includes control points in all parts of the building to manage temperature in individual areas. This ensures efficiency of the system and reduces energy consumption.
The amenities block also includes solar heating for hot water to reduce energy consumption.
The vast area of the showroom, with a 7.5 metre high ceiling, is efficiently heated in winter through a floor core / hydronic heating system and can also be supplemented by the main ducted air-conditioning system.
Light + Lighting
Abundance of natural light streams through clear Low-E Glass designed for energy efficiency by combining low-emissivity with solar control for considerable energy costs reductions compared to ordinary glass. It reduces UV transmittance, limiting colour fading and breakdown of plastic materials, and furnishings, and provides subtle reflectivity and glare control, whilst maintaining a crisp consistent clear colour.
Clipsal C-Bus (microprocessor controlling wiring system for complete control of lighting and other electrical services) provides the platform for the total building automation system. The system consists of some 400 tenancy movement and light level sensors with nearly 1000 outputs.
Combined light levels and occupation sensors exist on nearly all lighting circuits; all lighting circuits have intelligent sensors which can incorporate simultaneously light level and movement responses to achieve minimum necessary consumption. High Frequency Ballasts are used in all fluorescent light fittings and T5 fluorescent lamps throughout the building ensuring sufficient use of lighting and energy consumption.
Zone-wired electrical and data infrastructure combining localised consolidation points for all lighting, power and data allow for future modification and flexibility without use of more resources.
Work Environment
Increased openness to natural light and inhabitants having external views (approximately 80% of work points have direct external views) improve the general work environment.
Automated perimeter blinds to affected areas and adjust flat screen monitors provide daylight glare control.
Furniture + Fit Out
All the workstations, partitions, storage, floor coverings, tables and joinery were constructed to achieve the maximum Green Star Office Interiors materials credits. This involved credits for Schiavello's Environmental Management System, and incorporated the design for the environment principles of modularity, disassembly, and take back.

Specific areas included:
Eco-Preferred content: majority (88%) of composite board is pre-consumer recycle content. All the composite board used was also Forest Stewardship Certified timber
Durability: Providing a 10 year warranty for products
Certified ISO 14001 EMS (Environmental Management System): Schiavello has an externally certified ISO 14004 EMS.
EMS content including: Waste minimisation, Energy minimisation, Emissions minimisation, + Materials minimisation.
Take Back: Schiavello has a contractual Take Back policy
Modularity: including modular product that can 'stacked or rearranged in different configurations with use of hand-tools or no tools at all'.
Disassembly: including products that are able to readily disassembled using non-specialist tools into elemental components for re-use or recycling
Volatile Organic Compound [VOC] Emissions:

Using low-VOC paints on at least 95% of all painted surfaces (or no paint being used).
All carpets being low-VOC or no carpet being installed
All the office furnishings being low-VOC (predominantly powder-coated E0 MDF which achieves barely detectable levels of emissions.)

Composite Wood + formaldehyde: use of E0 low emissions formaldehyde composite wood products
Timber: All timber products used in the building + construction works being sourced from Forest Stewardship Council (FSC) certified timber.
Other: commissioning clauses - providing for the tuning of the building and the fit out over 12 months to achieve optimum environmental performance, as designed.
Tenant user guide - information provided to tenants enable the optimal operation of the features designed to reduce environmental impact of the building's operations.
Water
Rain water harvesting - the building captures rainwater from the roof to be used to water plants around the building and site. Based on an annual rainfall of 657 mm, the roof will collect 1640kl p.a. for landscape watering. This is expected to be about twice the total office tenancy consumption.
Plumbing fixtures have a high water conservation level - toilet and washrooms: all toilets are 5A rated Dual Flush, taps + showers - have lower flow rate to conserve water, waterless urinals (saving about 80,000 litres of water p.a.)
Indoor Air Quality
During the construction, materials have been selected to reduce the emissions of volatile chemicals - particularly the use of low emission and powder-coated board, and low emission floor surfaces and reduction in use of adhesives.
The E0 board used where possible reduces the formaldehyde emissions from the board to approximately 30% of the industry standard E1 board. Tretford Carpet is made from natural raw materials (goat hair). In-service carpet VOC results are below detectable limits.
Indoor Plants are provided throughout the building to improve air quality and ambiance.
Cycling Facilities
To encourage those who can cycle to work, there are weatherproof bicycle racks, showers and lockers. This reduces the greenhouse emissions which would be associated with car use.
Related articles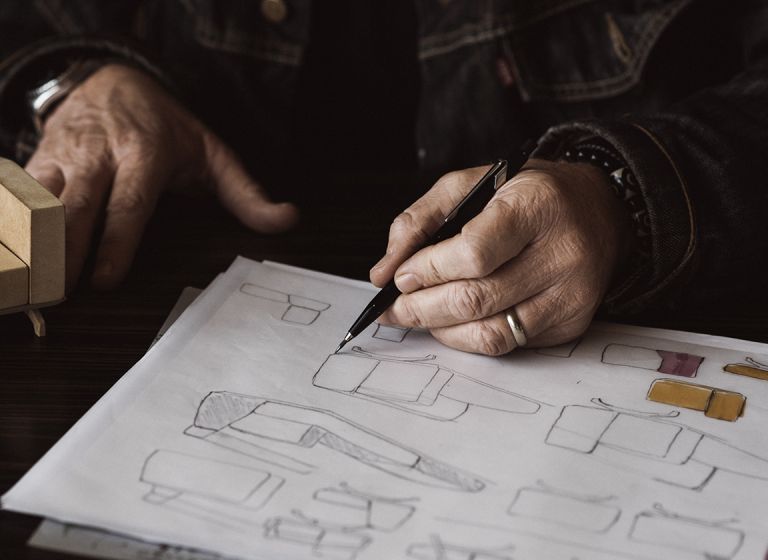 Unpacking the layers of localism, social ethics, wellbeing and authentic craftsmanship that ensure every Schiavello piece gives back to its community, country and the environment.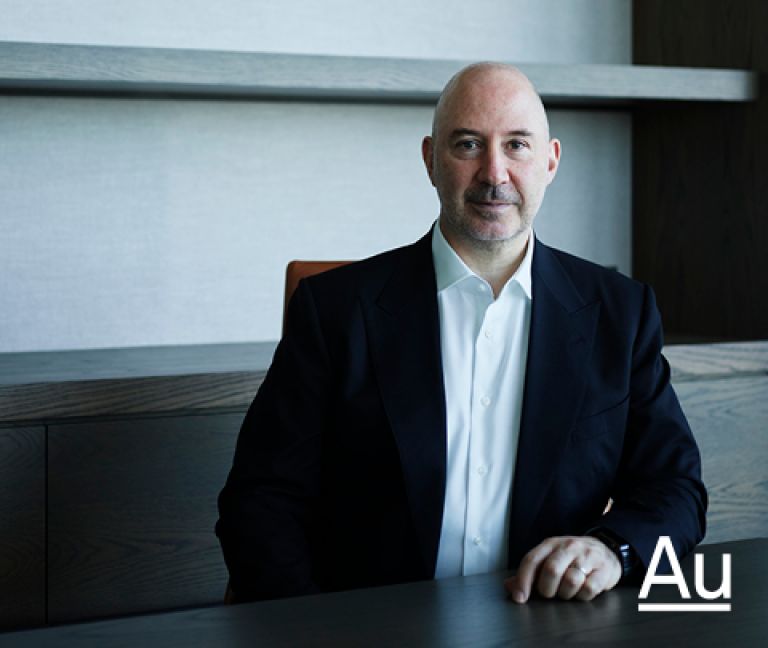 At Schiavello, we are constantly asking ourselves how we can add more value - to our clients, to our people, to the Australian economy.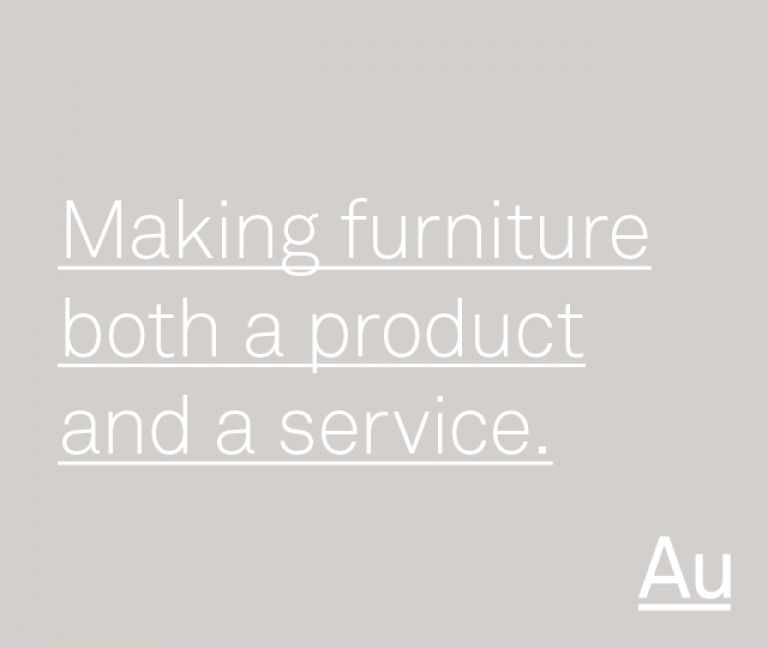 The three crucial contributors; people, products and partnerships make Schiavello Authentically Australian.