Agile Wall
Agile Wall's mobile frame enables the user to respond quickly and efficiently to the demands of the workplace. A mobile, writable and pinnable wall, Agile encourages and enhances communication between users.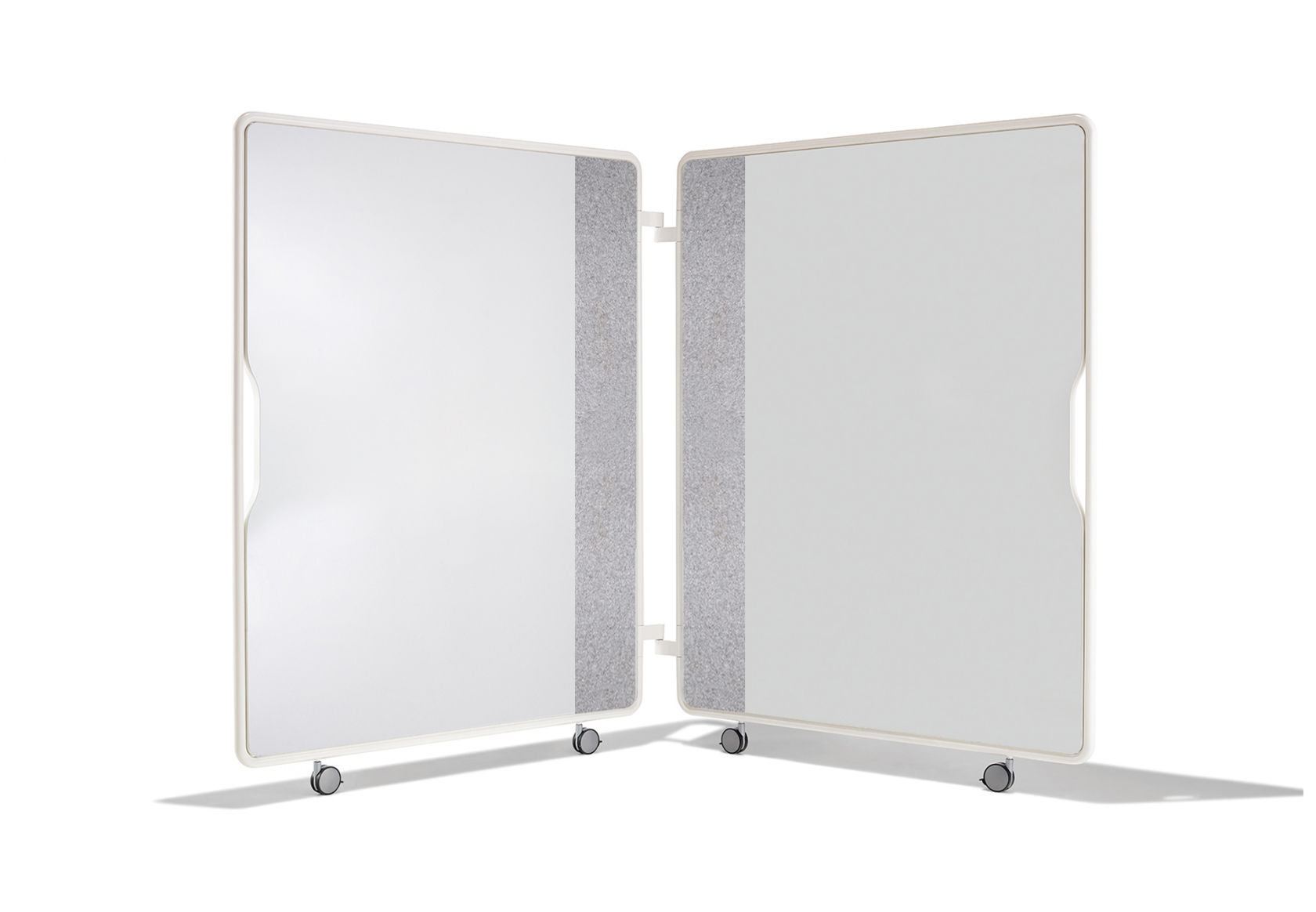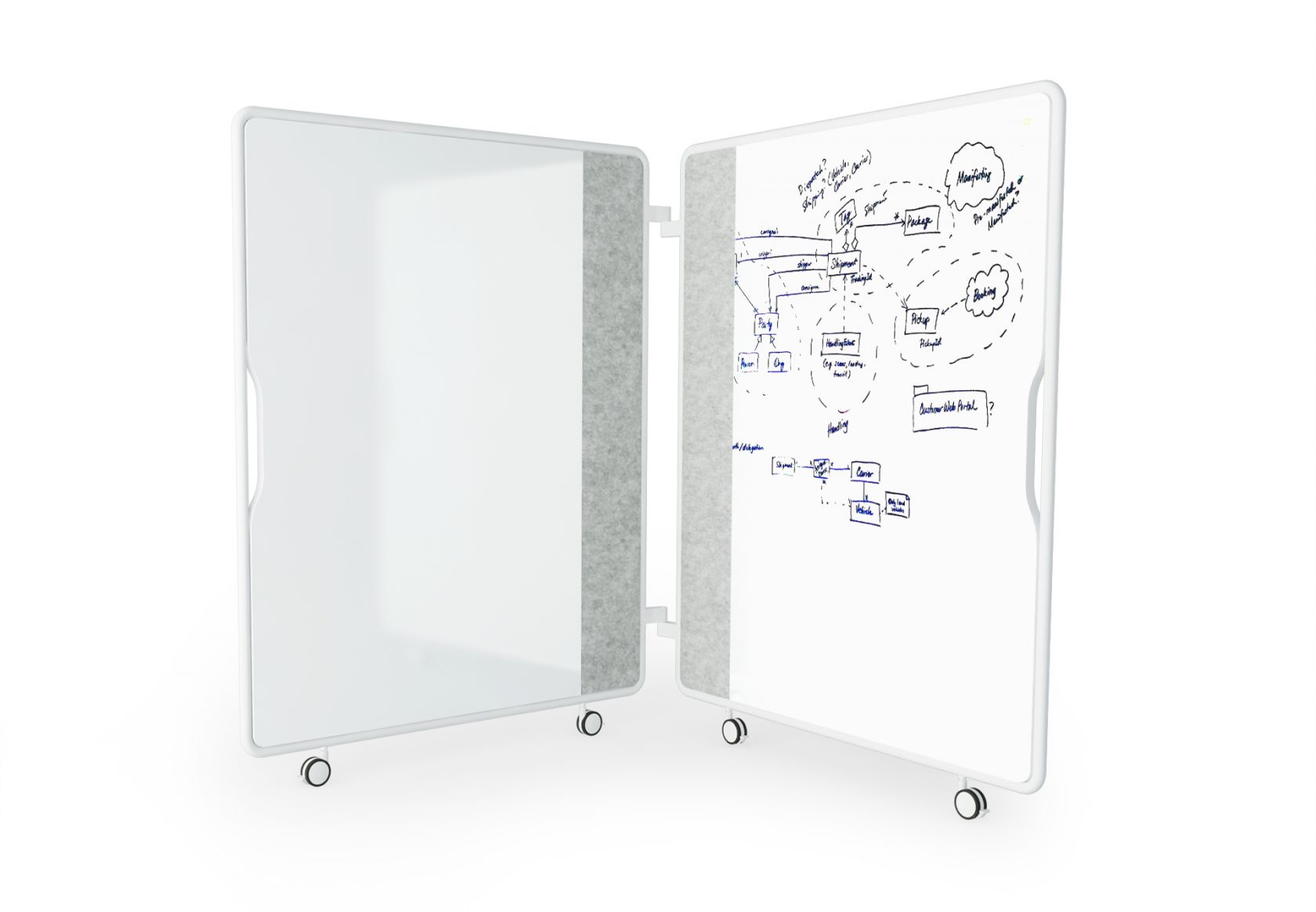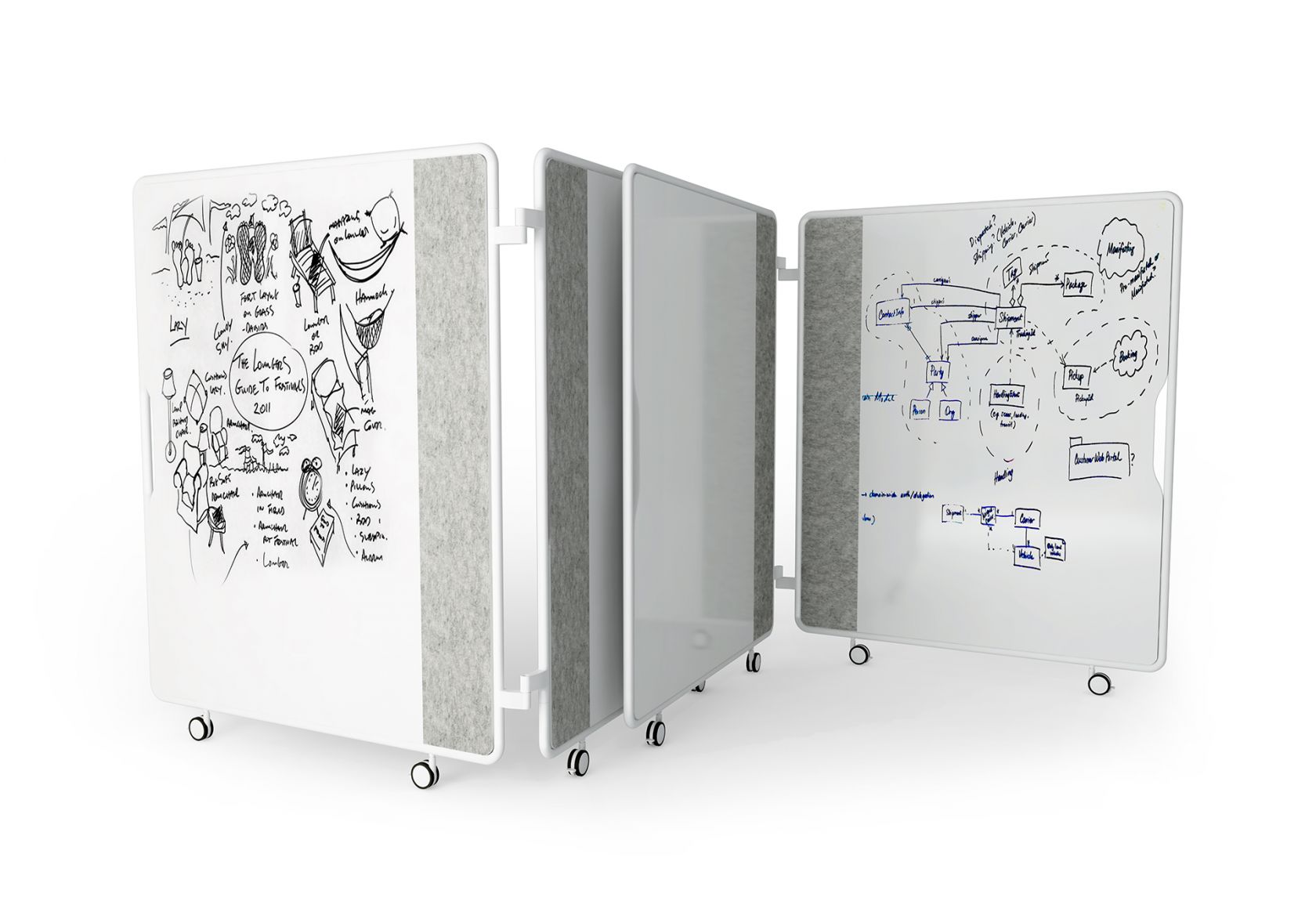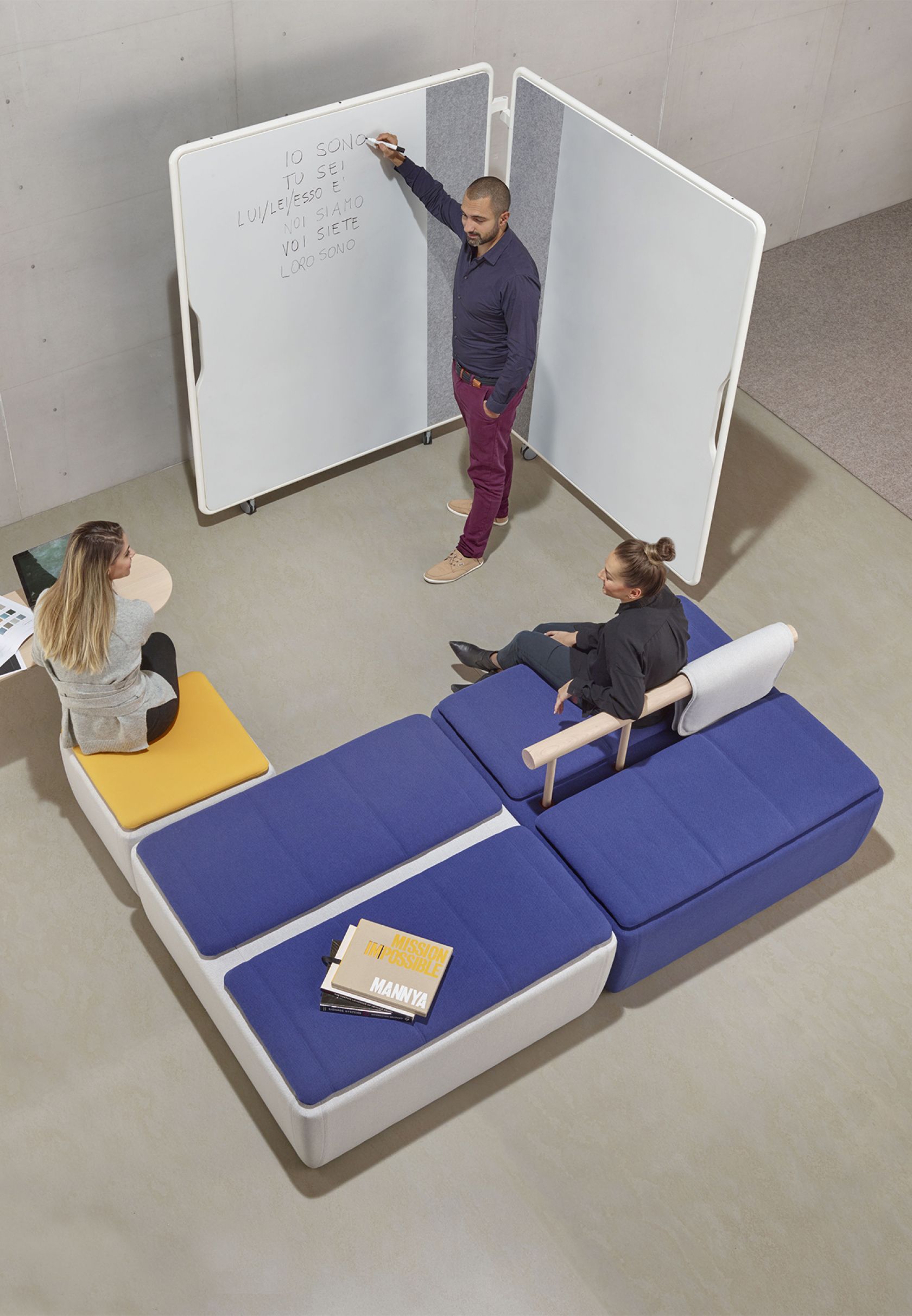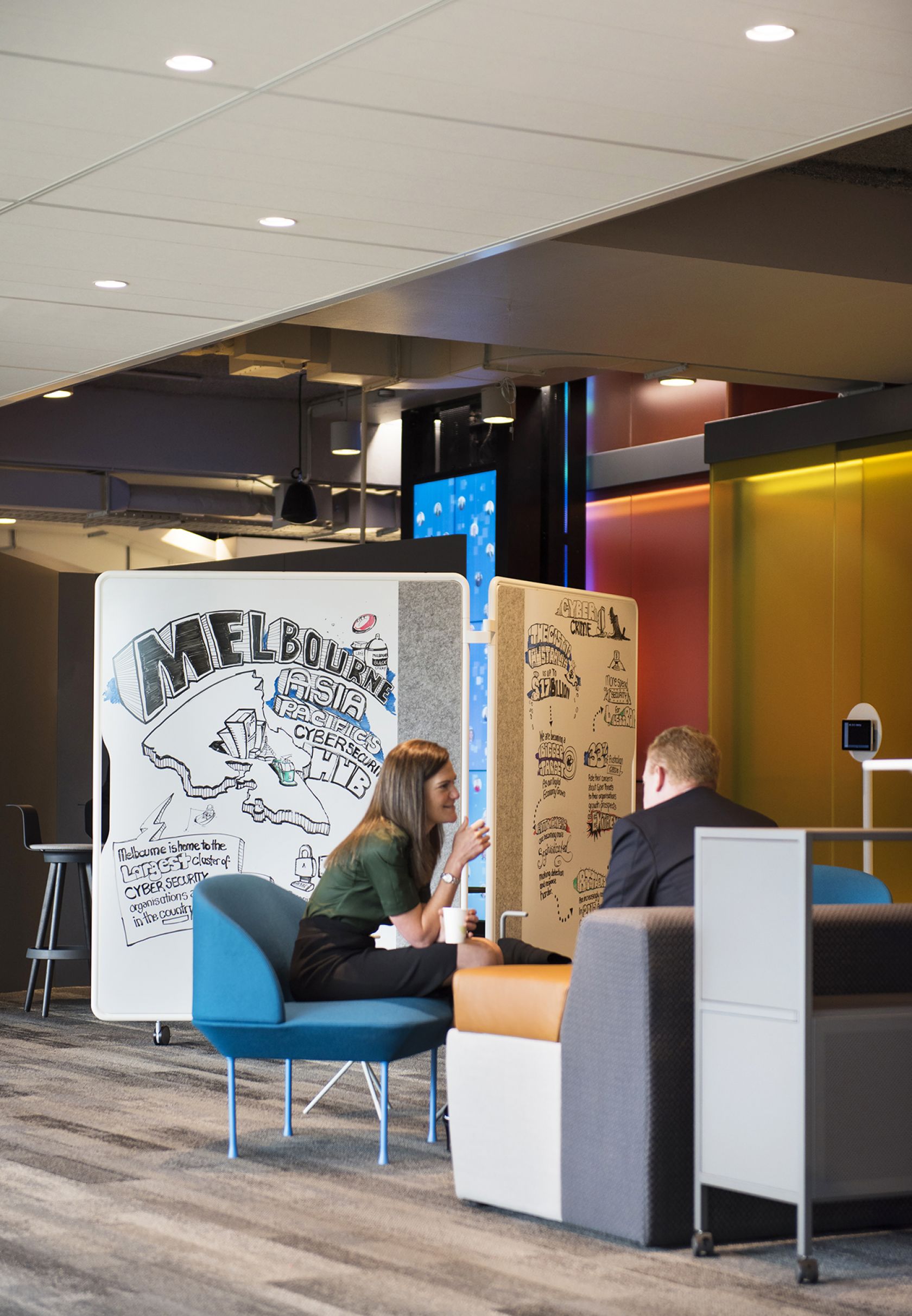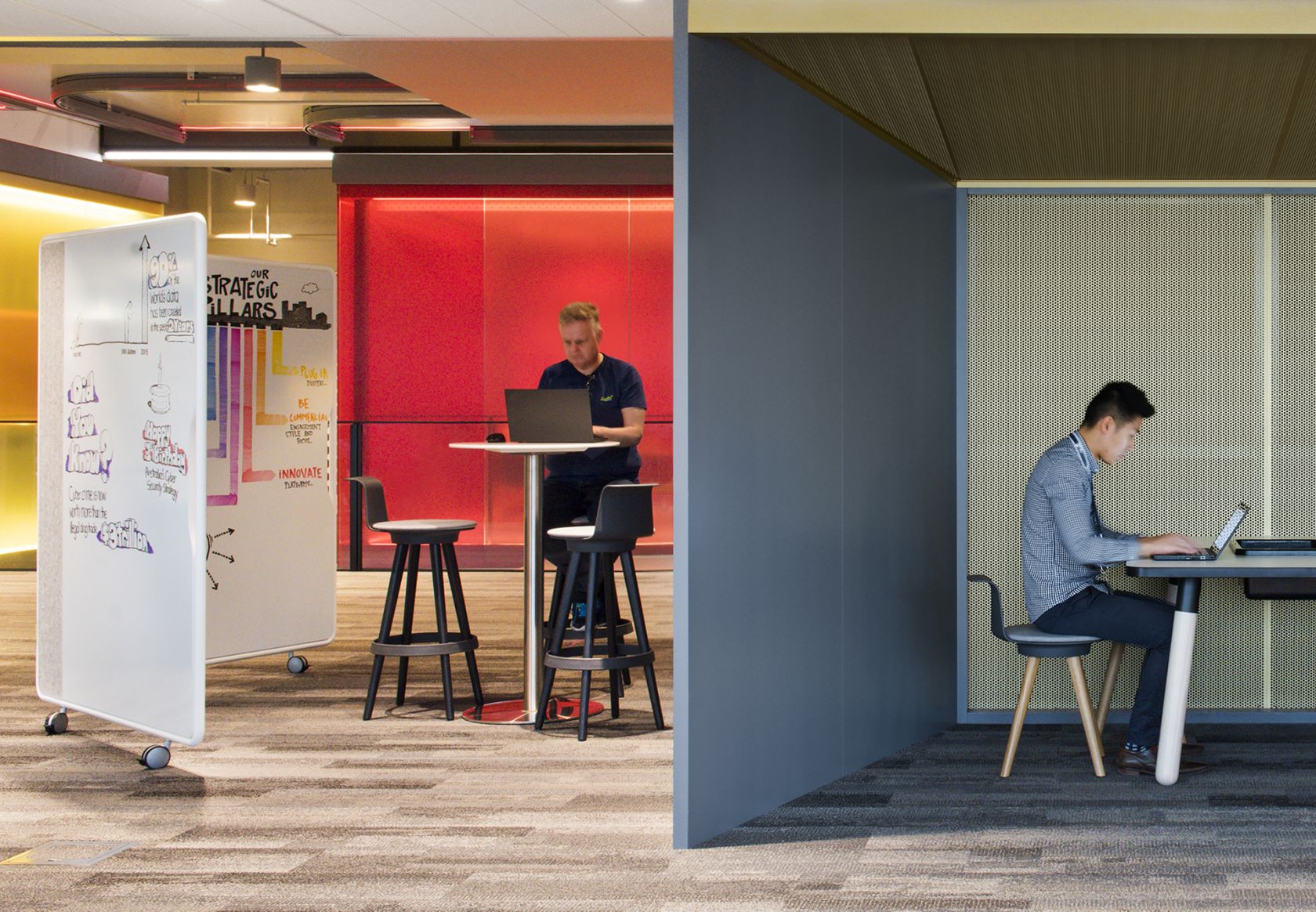 Overview
A mobile and writable two panel whiteboard.
1500D x 1800H mm, view all Specifications.
Supports magnet use with ABS edge trimming.
Equipped with pinnable panels made of recycled PET.
Product of Australia.
3 year warranty.
With an exposed frame, a magnetic board with a baked metal sheet, and a pinnable 'echo panel', the board is flexible and has an immense ease of use. Oversized castors with brakes allow the board to be easily moved over all surfaces, including carpet, and its size means it can fit perfectly through doorways.
ColourLab finishes
Category 1 / Metal Powder Coat
Strata (Satin)
"As the agile world was growing, we saw walls disappearing," says Gavin Harris, designer of Agile Wall. "Despite this, we still need some walls in a working environment. I was inspired by Kanban, a Japanese scheduling system in which everything gets ticketed, it's used a lot in the development of software and it is used to develop things fast. But you need a wall for Kanban, or any kind of planning like it."
At the time of Agile's design, there were regular whiteboards that could be rolled out and placed in a room, but Gavin was inspired to design something that took this concept further. "I wanted to take the whiteboard and use it to make walls that would allow users to create small rooms – hack spaces – and to close off and open up areas. Something with more nuance and that could transform spaces."
From this came the Agile Wall in 2017. With an already established relationship with Anton Schiavello and the design team, Gavin approached Schiavello to bring his idea to life. "From looking at Agile Wall and the way it's designed, you know you have permission to move it around and use it as you need," says Gavin. "It gives people freedom and permission in open plan, freedom to make the space what they need it to be," Gavin says.
Sydney-based Gavin Harris is a creative and technical interior designer with a passion for product design.
After studying a Bachelors in Applied Science – Built Environment and a Graduate Diploma in Interior Design at Queensland University of Technology, Gavin has worked 30 years in the industry. He has become renowned for his use of clean lines and circular forms, as well as his unique products that trigger positive reactions and an element of surprise.
"I find inspiration in many places, such as film, music, art, science, and everyday conversations," Gavin says. The different human responses that occur when interacting with functional objects, however, are invariably his greatest muse. He believes in the traditional role of the designer and the different elements they contribute to a project – from the architecture and graphic treatment to the furniture and various accessories.
Gavin's extensive knowledge of interior and industrial design has seen him produce significant workplace and hospitality projects both locally in Australia, and internationally in Asia, Europe and Africa.