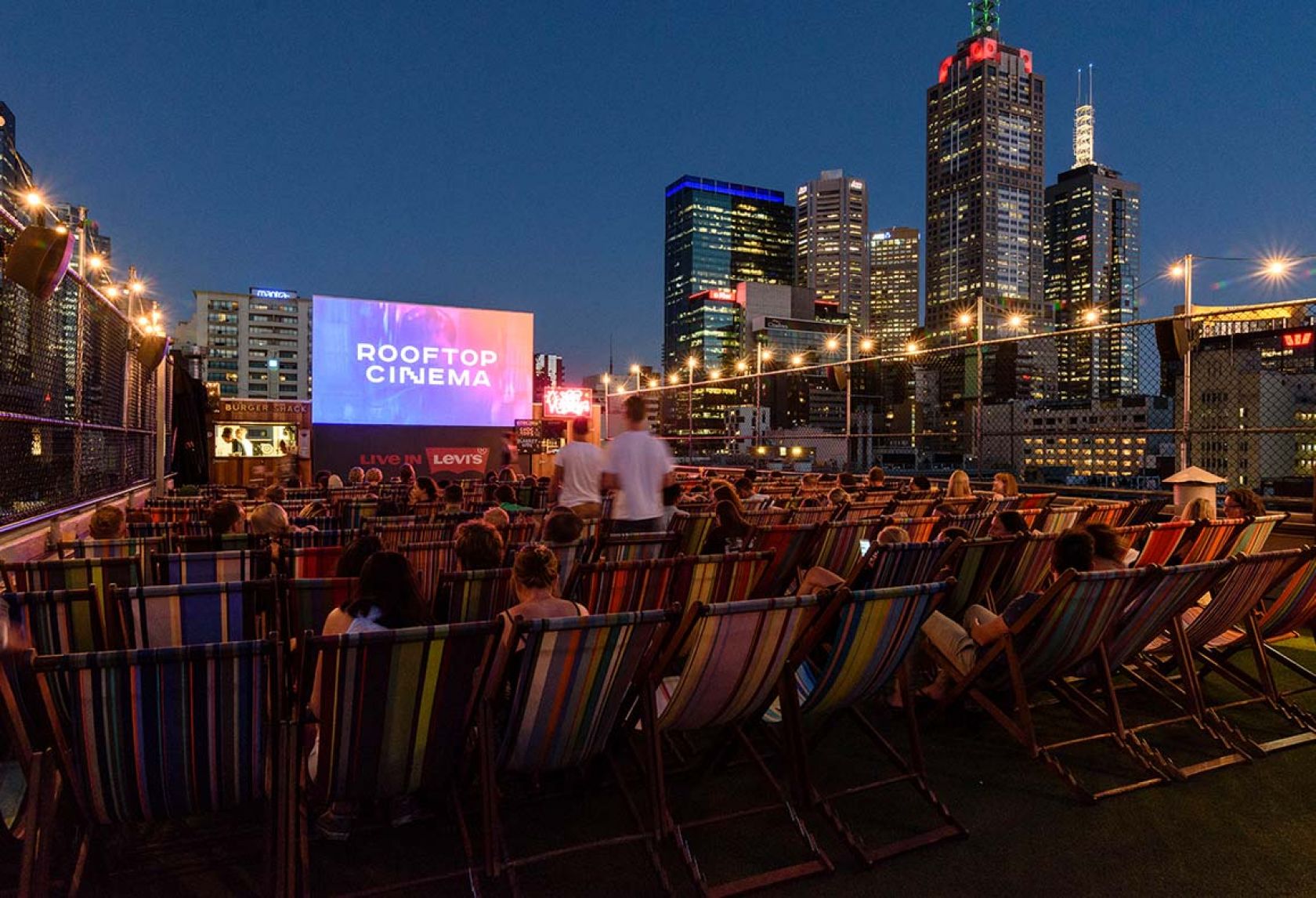 Demolition and construction begins at Rooftop Cinema & Bar
---
When Rooftop Cinema & Bar opened in the summer of 2005, it was something the city hadn't seen before. Now, after 11 seasons, it's about to have its first makeover.
After one last round of drinks on April 24, the Curtin House Rooftop Cinema & Bar at 252 Swanston St, Melbourne will be transformed significantly by a complete and long-awaited renovation.
The artificial grass, cinema screen and glittering string lights will stay, but everything else has been re-imagined by the design team at Techne Architecture and Interior Design and will be brought to life by Schiavello Construction.
Once finished, you can expect a freshly configured bar and burger shack, even better city views, and an innovative new awning system will also block the harsh sun in summer and keep patrons dry on temperamental Melbourne nights.
Renovation works are expected to be complete late 2017.
Visit Broadsheet Melbourne for more information.