Understanding the cost of your office fitout
Organising your office fitout involves a lot of moving pieces. From finding a new location to negotiating a lease, planning the office space, and understanding the impact on your staff and clients - the list goes on.
To make it easier for you, we can help you through the process. To begin, simply complete the checklist below to gain a better insight into your office fitout cost.
Our approach
As the most reputable office fitout specialist in Melbourne, Sydney, Adelaide, and Brisbane, we can guide you through each step in your relocation journey.
Our experienced team can provide you with solutions for creating a human-centred, future-proof workspace.
What's more, we provide you with insights from experts in psychology, sustainability, health and wellbeing, ergonomics, technology, design and engineering.
Understand the cost of your fitout
Complete this checklist to get you on your way
Helpful tips for your office relocation
Work on your exit early

Your end of lease strategy is just as important as your new lease because it has cost implications. You should be having these discussions hand-in-hand, and not separate, because if you leave this to the end, you have fewer options and bargaining power.

Get a second quote

When you are negotiating your exit strategy, don't just accept the first quote put in front of you. Challenge it. Speak to someone who can verify the proposed costs. A builder that you know and trust can do this for you.

Challenge what work actually needs to be done

While you have an obligation under a contract to return the space to the state in which you accepted it, the landlord realistically doesn't want you to return it to something that will detract a future tenant.

So, don't take the easy way out - challenge the rationale of installing old carpet tiles and lights by giving them something concrete to take on board for the next tenant.

Negotiate

Know that you have options, and everything is on the table. You can walk away without doing any physical construction work and not overpay. Learn to find a middle ground between what the landlord wants to charge you and what they practically want you to do.
In today's workforce, there is greater emphasis placed on team productivity within the office environment, as it enhances team culture and innovation. Given that team productivity is a crucial factor, organisations must understand the workspace solutions that can facilitate team performance.
Data obtained from a recent Schiavello client survey of 1,122 employees, from 4 offices across Australia, identified how the workspace can support team productivity.
When asked about their current working environment, 48% of participants did not agree that their workspace supports team productivity.
Effective workspace design will consider the nature and scale of team interactions and provide spaces that will best support the specific teams that will be utilising the space.
Workspaces must provide appropriate solutions that enable employees to co-locate in nearby areas quickly and efficiently. In order to support team productivity, spaces should be visually connected and feel accessible to all employees. By providing choice and diversity in spaces, team productivity is more likely to occur.
As all workforces vary, there is no single way to design an adequate and supportive team workspace. Schiavello's People + Culture Consulting team assists organisations in ascertaining their unique team workspace needs.
You have multiple ways to proceed with the design and build of your new office fitout. One option is to contract the office plans out to an interior designer and the fitout to a builder. Alternatively, you can engage a builder to facilitate the entire design and fitout process.
Office spaces are considered business tools designed to promote your organisation's values, aspirations, and to enhance staff wellbeing. A holistic outlook will allow you to ascertain the importance of this.
Our Design and Construct approach for an office fitout provides you with access to our in-house design managers. Their unique perspective stems from experience in both the design and construction industries. Having a dedicated design manager means you do not need to manage multiple consultants, while ensuring consistency, communication and maximum value.
If you are planning an office fitout, here is an easy guide to help you understand the process.
Strategic vision: We work with you to understand your concept and key drivers for the new office space.
Identify a location: Locating a space that aligns with your strategic vision and objectives.
Aspirational and functional briefing: We workshop the strategic vision from an aspirational and functional perspective.
Design development: Transform your design from concept through to documentation with the involvement of relevant consultants.
Construction: It's time to bring your vision to life. Construction commences and is completed within the specified timeframe and budget.
Moving-in time: To make the move into your office as easy as possible, we will provide change management processes, information and training of the equipment and facilities.
Post occupancy support: Now that you are operating in your new office, we stick around to provide any additional support required.
We aim to make the experience seamless for your organisation and staff. For more information on this process, fill-in the checklist above and we will be in contact with you.
That's no problem. Our National Account model services multi-site roll-outs by offering you a single point of contact for a seamless experience. Through the retained design knowledge and construction learnings, we're able to streamline project delivery for you.
View our latest office fitouts
Services to assist with your fitout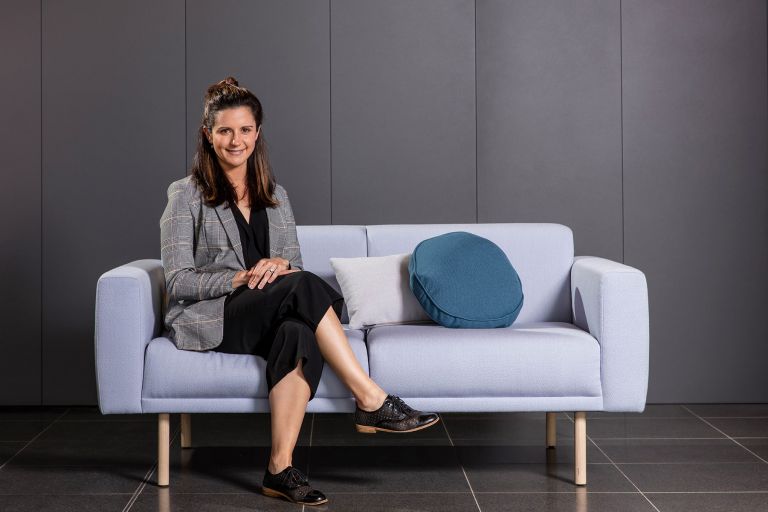 We work with you to optimise your workspace strategy and increase overall productivity and staff well-being.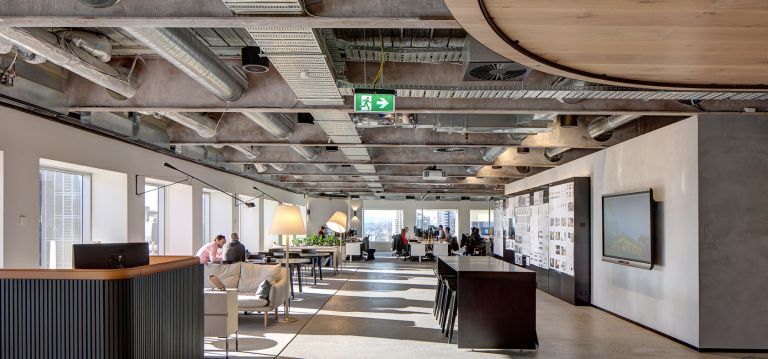 Our fitout specialists have a strong reputation in delivering cutting-edge workspaces ranging from global headquarters to boutique offices.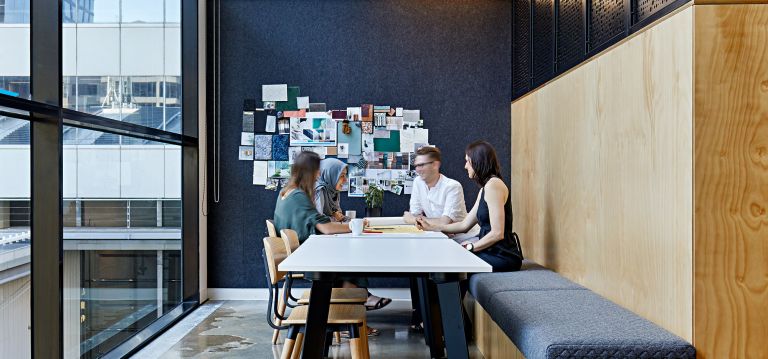 Design Management
Our in-house design managers are dedicated to ensuring consistency, communication and maximum value in delivering your vision.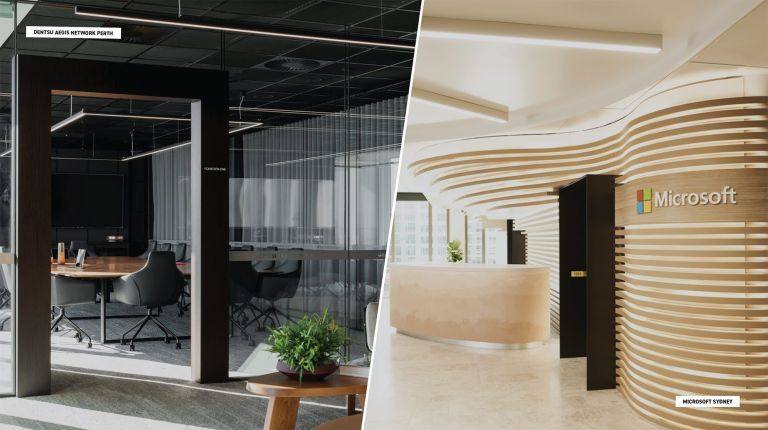 Backed by a proven track record of multi-site roll-outs across Australia, our National Account model offers you a streamlined delivery.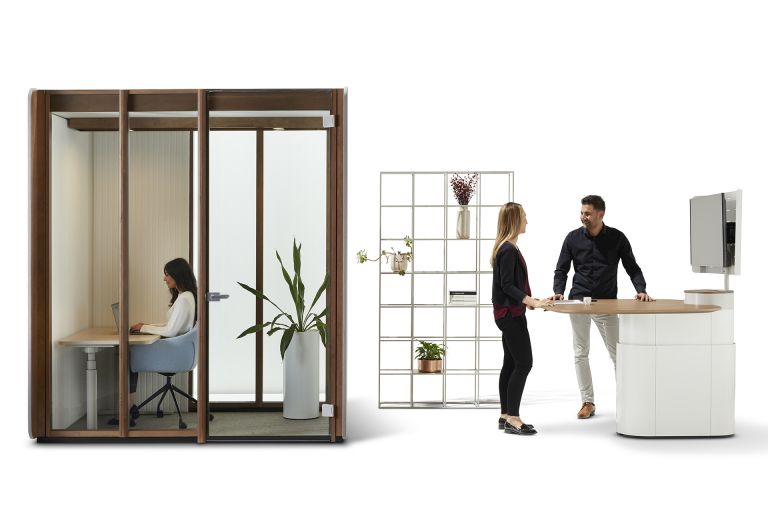 We create well considered, sustainable products firmly entrenched in design thinking for both people and business.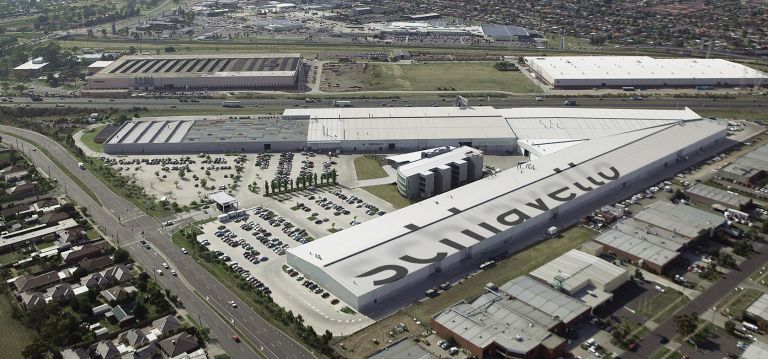 Over 100,000sqm of in-house manufacturing facilities to significantly lower your lead time risks and supply bespoke pieces.