Location

Level 9, 569 Collins Street, Melbourne

Completed

October 2018

Architect

GroupGSA + Artillery

Area

2,550sqm

Type

Fitout

Duration

16 weeks

Project Manager

GroupGSA + Artillery

Value

$3M - $5M
From a standard office fitout to a natural work environment
Worksafe, Victoria's WorkCover authority, has moved to its new corporate tenancy in Melbourne's Collins Street. This high-quality CBD fitout has strong biophilic elements to foster a perfectly balanced connection to both the urban landscape outside and the calmness of nature while displaying powerful associations between the client and their beliefs.
Bringing the outdoors indoor
The material palette utilises earthy tones and natural timbers paired with deep, verdant greens for doses of character and richness. A living moss wall marks the reception area, setting the tone for the rest of the office fitout while visually introducing the client's sustainability initiatives.
In a true reflection of the client's corporate sustainability initiatives, this fitout aims for a 6 Star Greenstar rating and a WELL building standard. Targeting these certifications required the design and construction to actively reduce greenhouse emissions, enhance the comfort and wellbeing of staff, utilise low-impact building materials, and implement innovative building practices.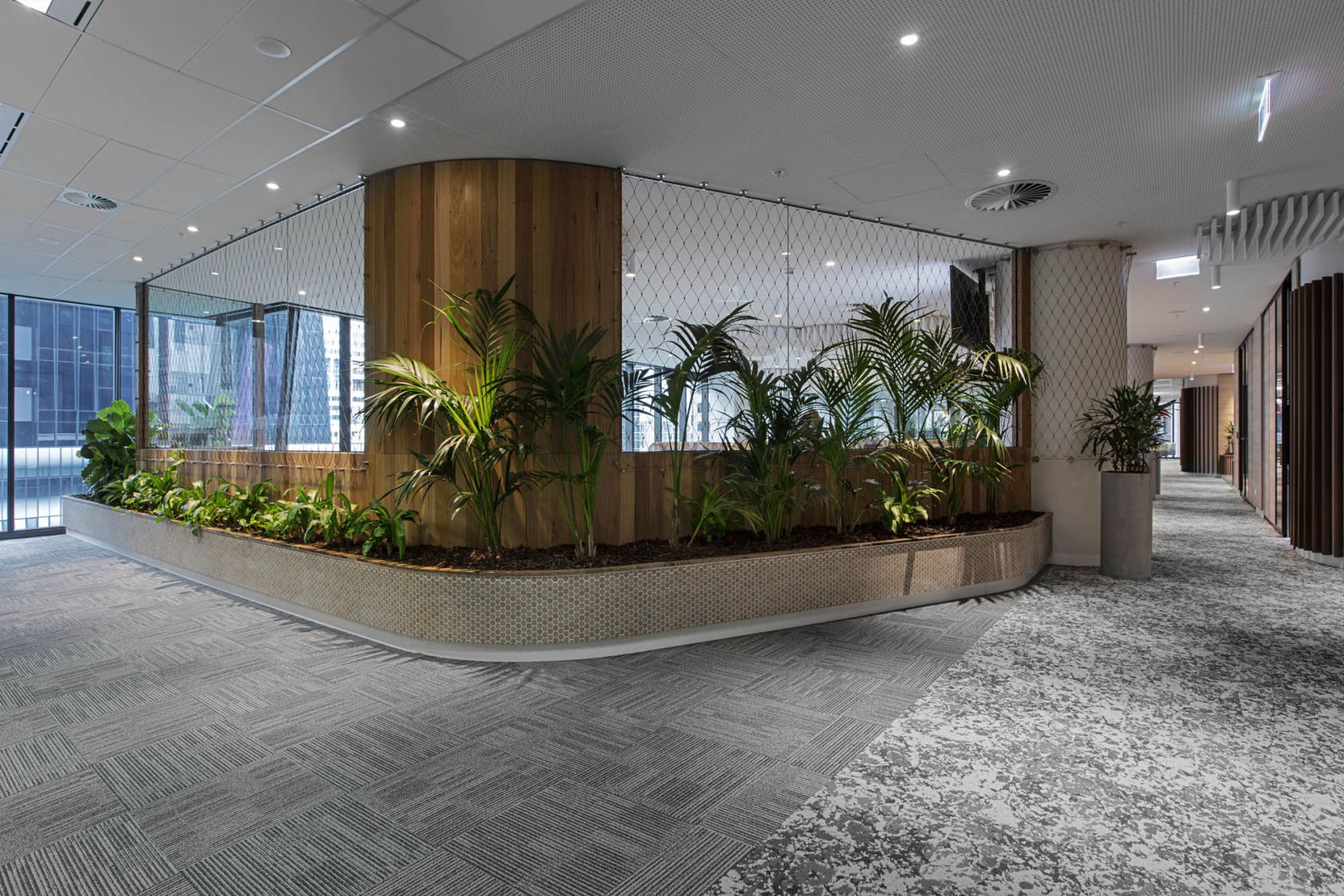 Making the most of daylight
Bright open windows and clean lines encourage the design to flow from the interior, through the floor-to-ceiling windows, out towards the skyline. The uninterrupted view extends the fitout beyond the walls to continue into the Melbourne cityscape.
The functional layout of the fitout allows the client to maximise the penetration of sunlight. This not only encourages a natural circadian rhythm among staff but also allows daylight to redefine spaces throughout the day.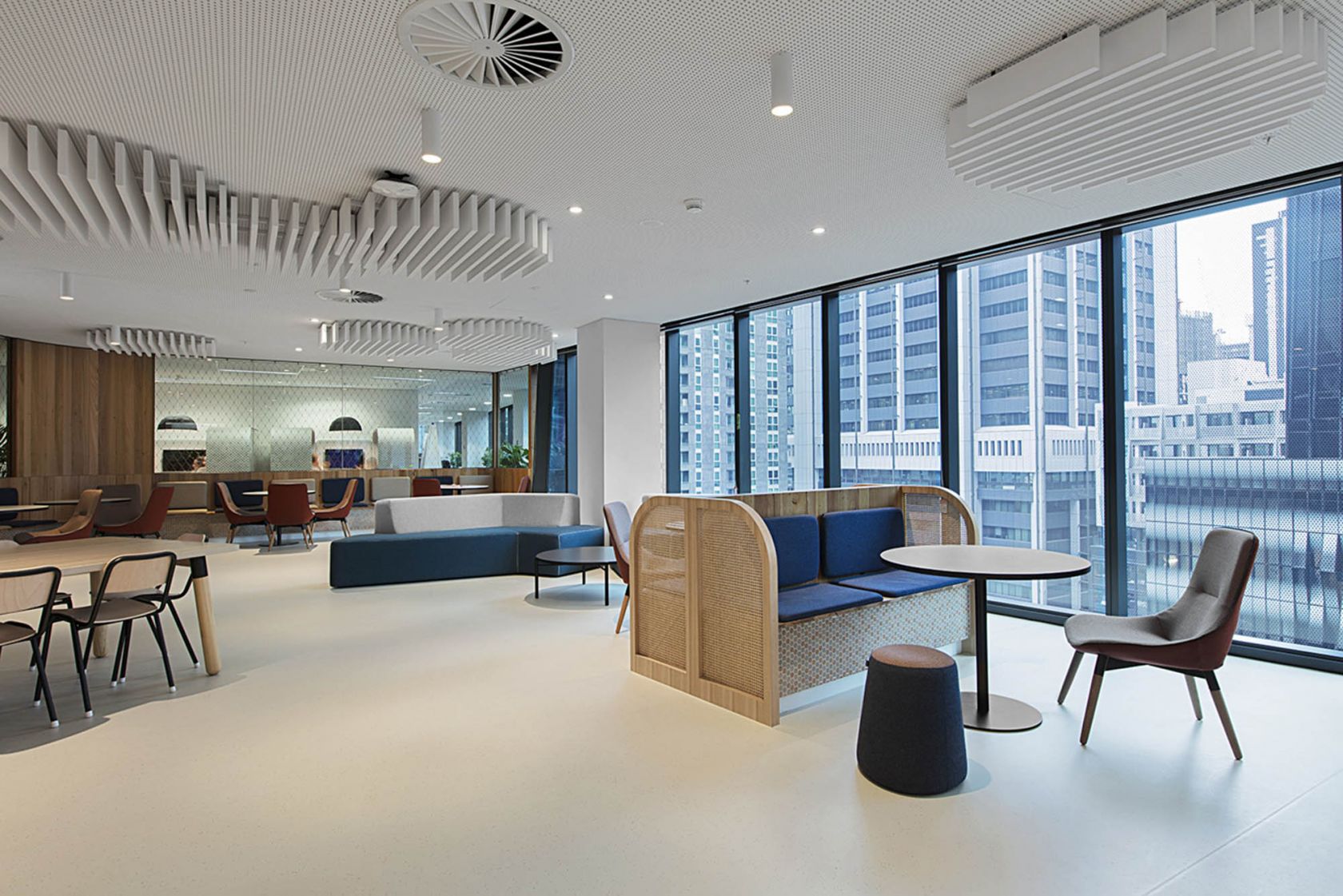 A liveable workplace
The natural elements of the fitout – enhanced by sunlight-drenched spaces – establish a tranquil yet dynamic work environment. Worksafe's new tenancy is a verdurous workplace that is bright, open, and enriching – where natural elements and well-thought-out layout encourages productivity and creativity.
Related Projects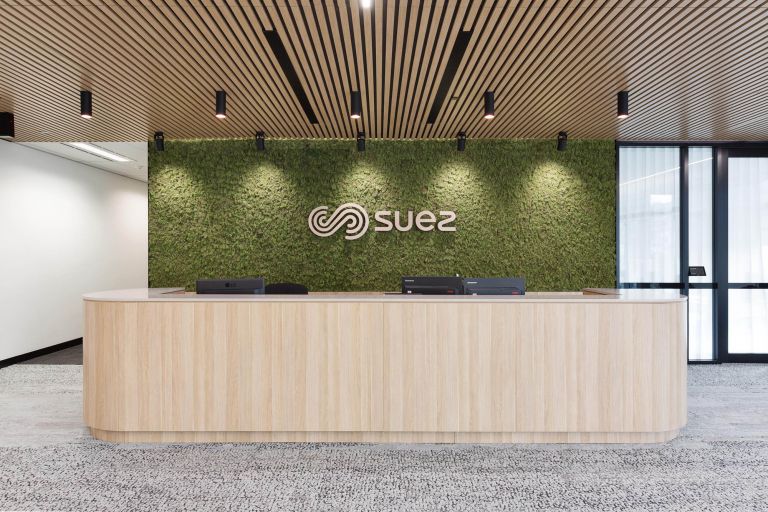 Schiavello and architectural firm RFA, delivered SUEZ a dynamic space to house their ever-growing team and reflect their brand identity.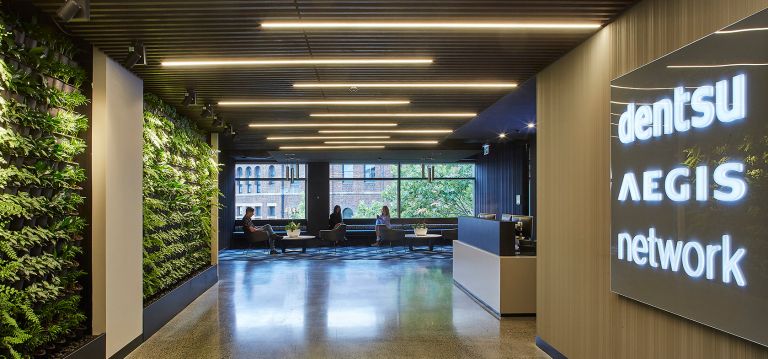 Nestled within a harbour front building lies a thriving powerhouse of collaboration and creativity; the first in a national office roll-out for DAN.