Recognising the diversity of education environments
Integrating a new facility into an existing campus fabric involves careful consideration of how each building relates to one another, student circulation patterns, and educational practices. As a progressive builder we recognise the diversity of educational environments; from libraries to laboratories, classrooms to lecture theatres, student hubs to playgrounds.
We've partnered with leading educational institutions to create multi-functional spaces which promote connectivity and interactivity. Our flexible solutions cater to the scheduling requirements of the institution's to ensure minimal disruption to student learning and creating a safe environment during construction.
One of the most exciting aspects of working on education projects, for both the students, staff, and our construction team, is turning the project on campus into a learning opportunity through student tours and on-site work experience.
Student Learning Opportunity
Featured News
A live job-site on campus at Blackwood High School has provided an exciting work experience opportunity for fifteen students. Whilst working alongside our construction team, the students are developing their skills in trades such as plumbing and carpentry.
Read More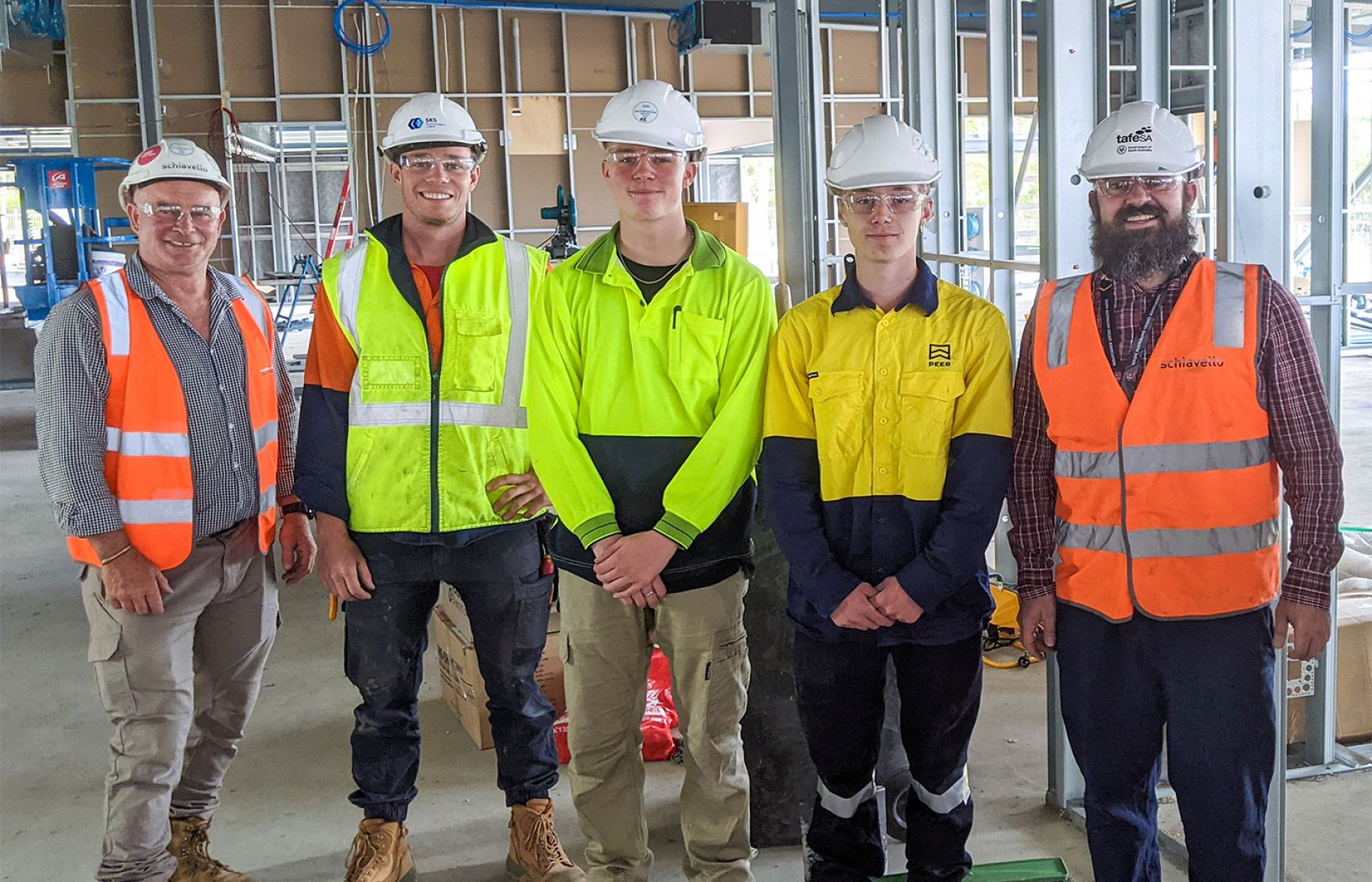 Let's start a conversation
We deliver unique learning spaces. No matter the size, location or complexity of your project, we have a trusted team ready to deliver your vision.