Building learning spaces for the future
There's more support for open and collaborative learning and a push towards more dynamic interactions between students and teachers. We understand the need to provide flexible solutions that adapt to changing times and rapid advances in technology.
Whether we're delivering 200-300 seat lecture theatres or smaller classrooms, to laboratories integrated with technological innovations, we've partnered with some of Australia's leading educational institutions to help attract the best students and staff as they redefine the future of learning.
Minimal disruptions to timetables
We're highly experienced working within live environments and understand and respect of the intricacies of a busy university campus. Through close collaboration, we work alongside your calendar and timetable requirements to ensure a safe and risk free environment for students and staff.
Building Trust
Featured Article
We sit down with QUT Senior Project Manager Kosta Meltzinitis, Schiavello QLD Director and State Manager Steven Kourevelis and Schiavello Construction Manager Philip Harcourt to reflect on one of our longest running working relationships.
Read More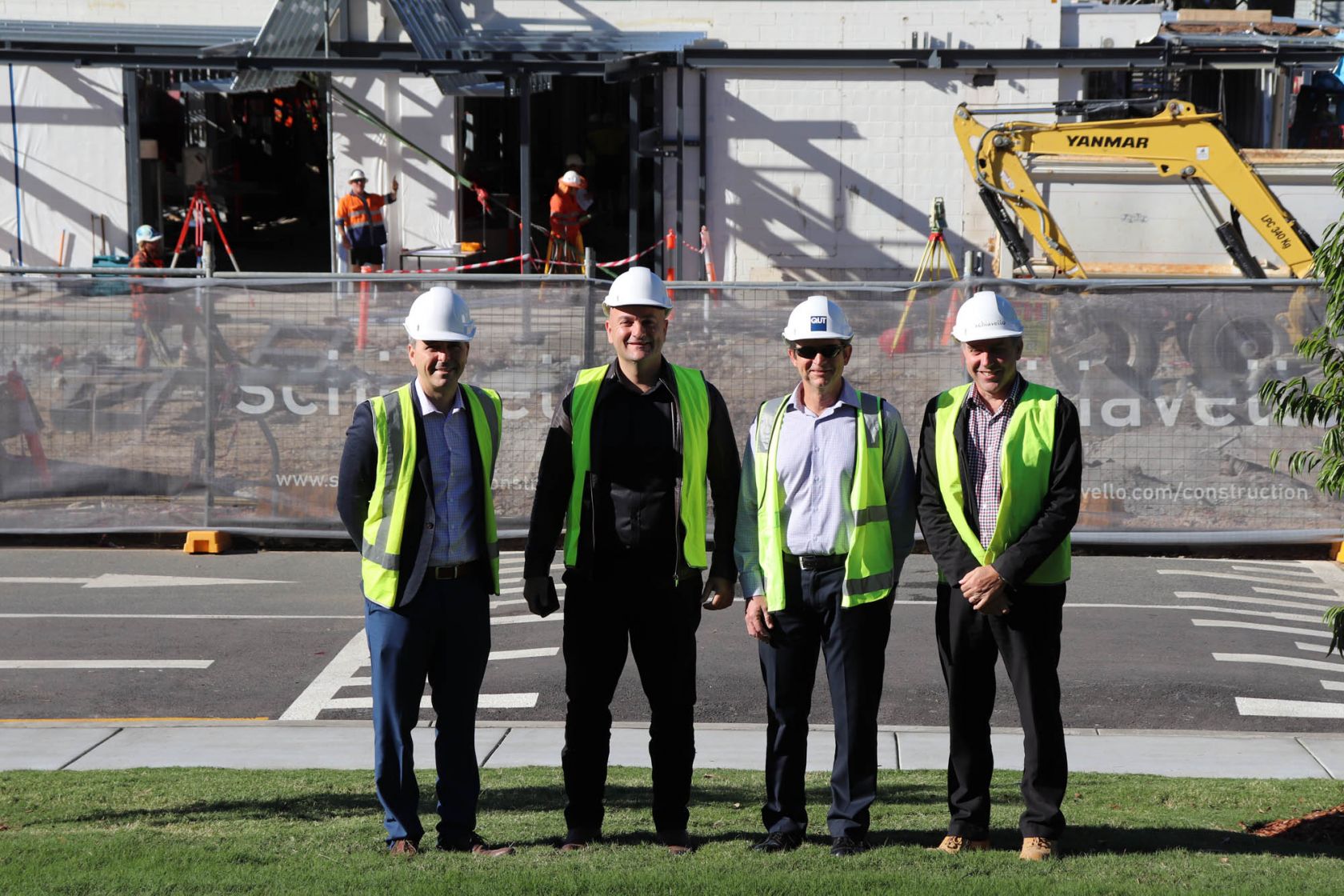 Let's start a conversation
We deliver unique learning spaces. No matter the size, location or complexity of your project, we have a trusted team ready to deliver your vision.