Location

2-10 Heritage Court, Oakden

Completed

December 2019

Architect

Walter Brooke & Associates

Area

1,000sqm

Type

Construction, Refurbishment

Delivery Type

Fixed Lump Sum

Duration

6 months

Project Manager

Walter Brooke & Associates

Value

$1M - $3M
An improved, durable, and functional layout
Adelaide's Heritage College has received a contemporary facelift, ultimately improving the layout, durability, and functionality of the school's Junior Primary facilities.
Located in the city's north-eastern suburb of Oakden, Heritage College prides itself on providing its students with quality education in a safe, happy, and spiritual environment. As such, the recently completed refurbishment and upgrade of the schools' learning areas enhances this ethos by creating a contemporary space for students to thrive.
Bridging old and new construction
A combination of new construction and base building upgrades defined the project, with close collaboration between all contractors imperative to its successful delivery. Architects Walter Brooke & Associates, TMK Engineering, and our construction team worked on the 1,000sqm project across six months to deliver a refreshed space that connects old and new.
Refurbishment works were designed to improve the layout of each classroom, providing flexible and functional learning areas for teachers and students. To support this, the existing assembly area was transformed into two learning areas. Separated by a fully retractable operable wall, the dual-purpose space swiftly integrates back into an assembly area when desired.
Enhancing the school environment extends to parents, with a new coffee servery fit for pick-up and drop-off times during the day. Complete with vibrant landscaping and new paving, the outdoor area creates an inviting open space for parents to converse and connect while they wait for the bell to ring.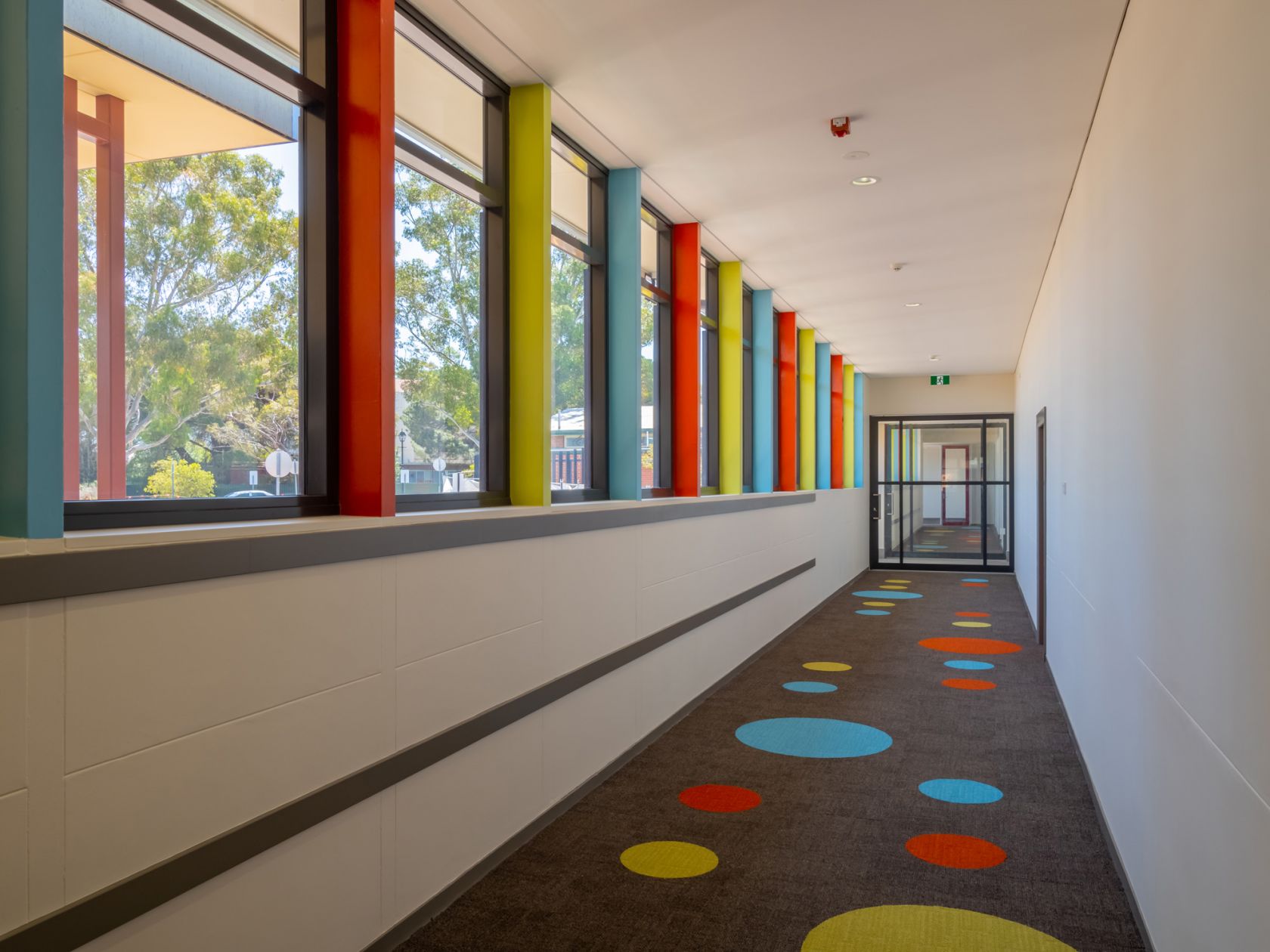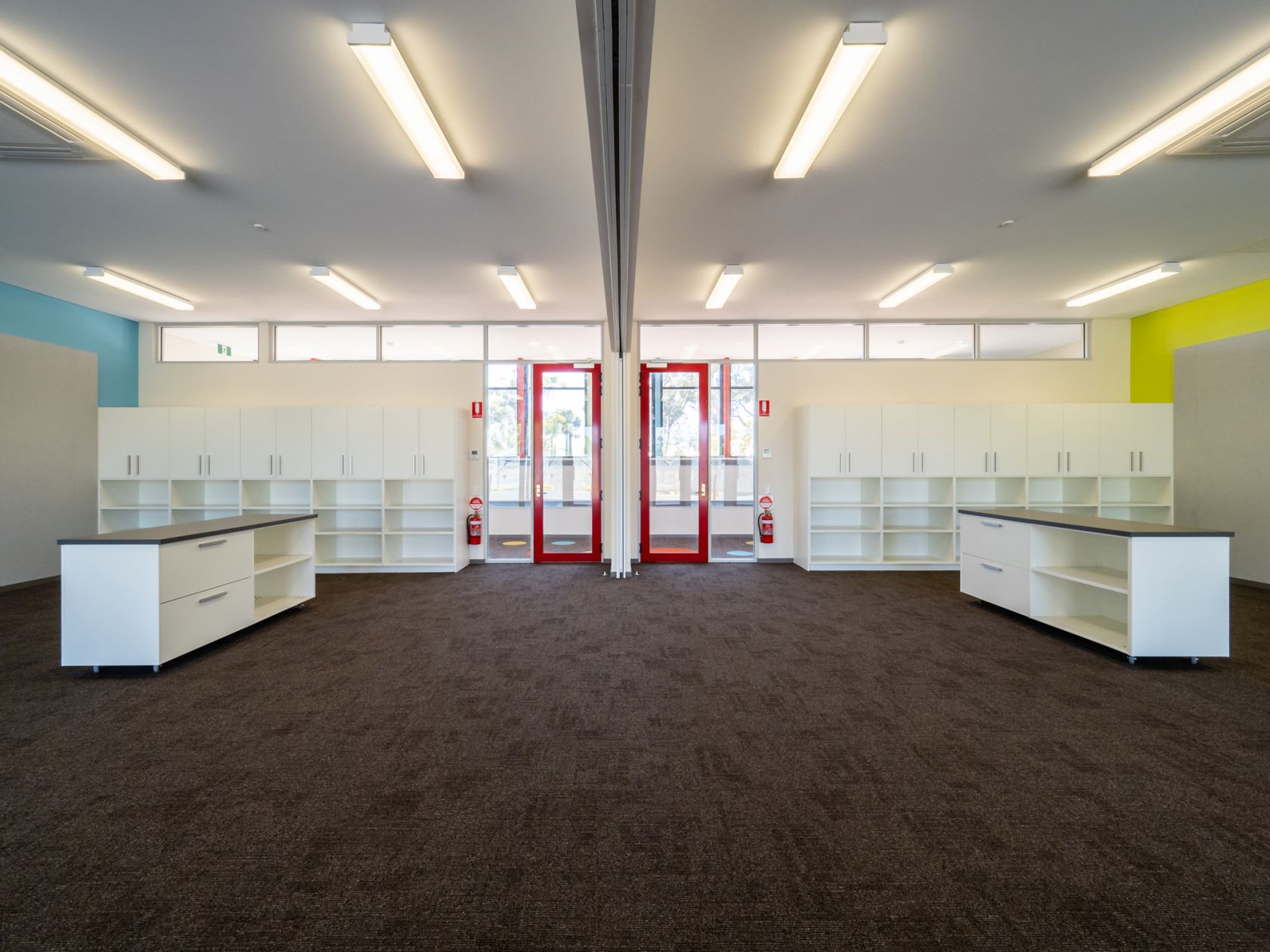 Continuous communication delivers a successful handover
Streaming with natural light, the refurbished and newly constructed learning areas create a bright environment for optimum learning and teaching. To provide relief during hot summer months, our team installed ASKIN roof sheeting to the building. The highly-insulative product protects against heat, is thermally-efficient, and will aid in controlling the learning area's temperature throughout the year.
Getting the panels on site, however, proved a challenge for our construction team as the product required shipping from overseas. As Project Administrator Peter Fairburn explains, "the ASKIN panels were the last items to be installed on site. Despite the long lead time, we were successful in coordinating a timely handover of the project."
In addition to the delayed roof panels, existing services and structures discovered during excavation of the new classroom area meant a change in structural design was necessary. Our team ensured open lines of communication were established and maintained with Heritage College throughout works, ensuring no detail was missed.
"Through continuous, positive, and proactive communication, we were able to create an open and trusting relationship with the staff, which ultimately resulted in the project's successful completion," adds Peter.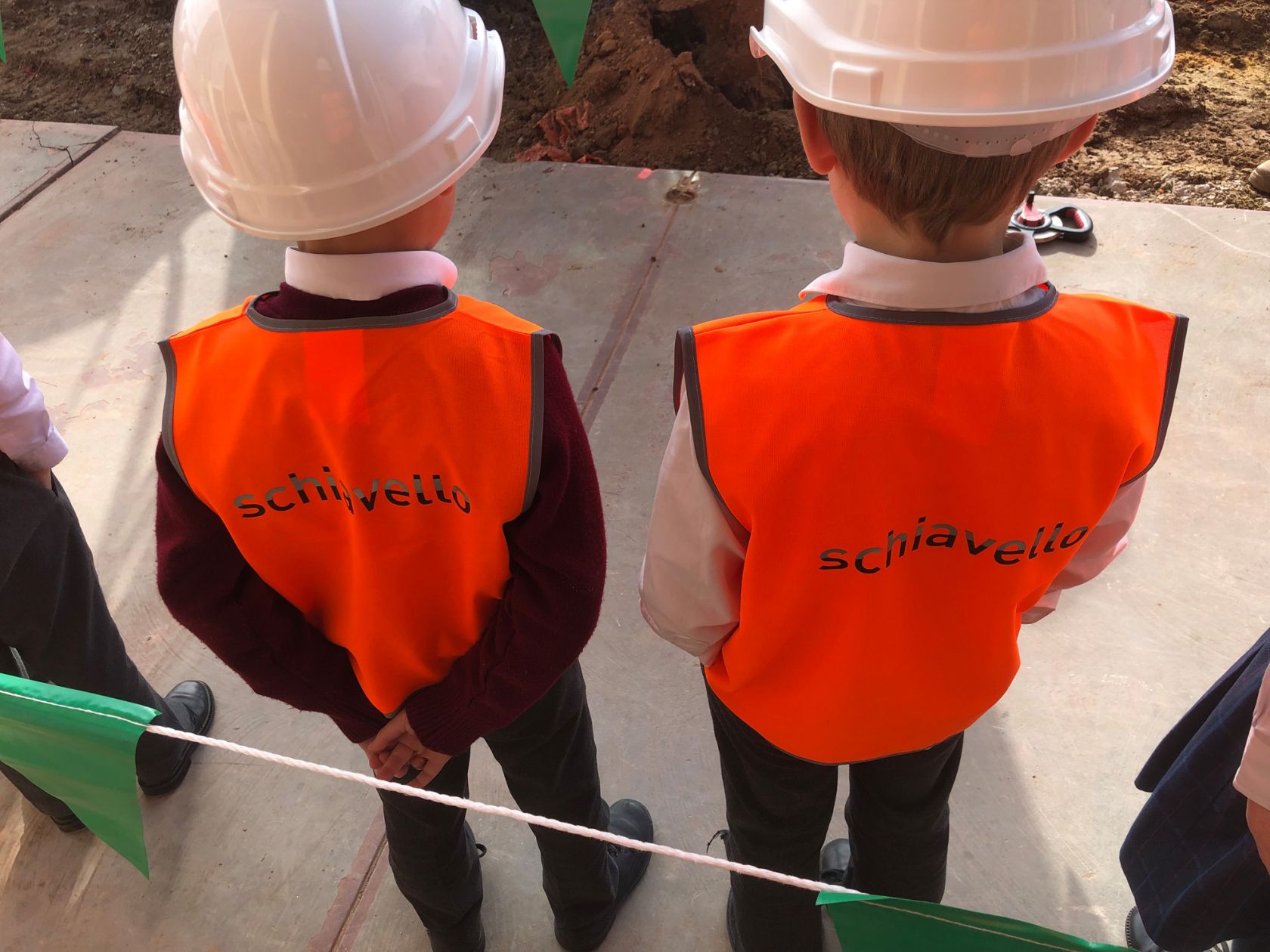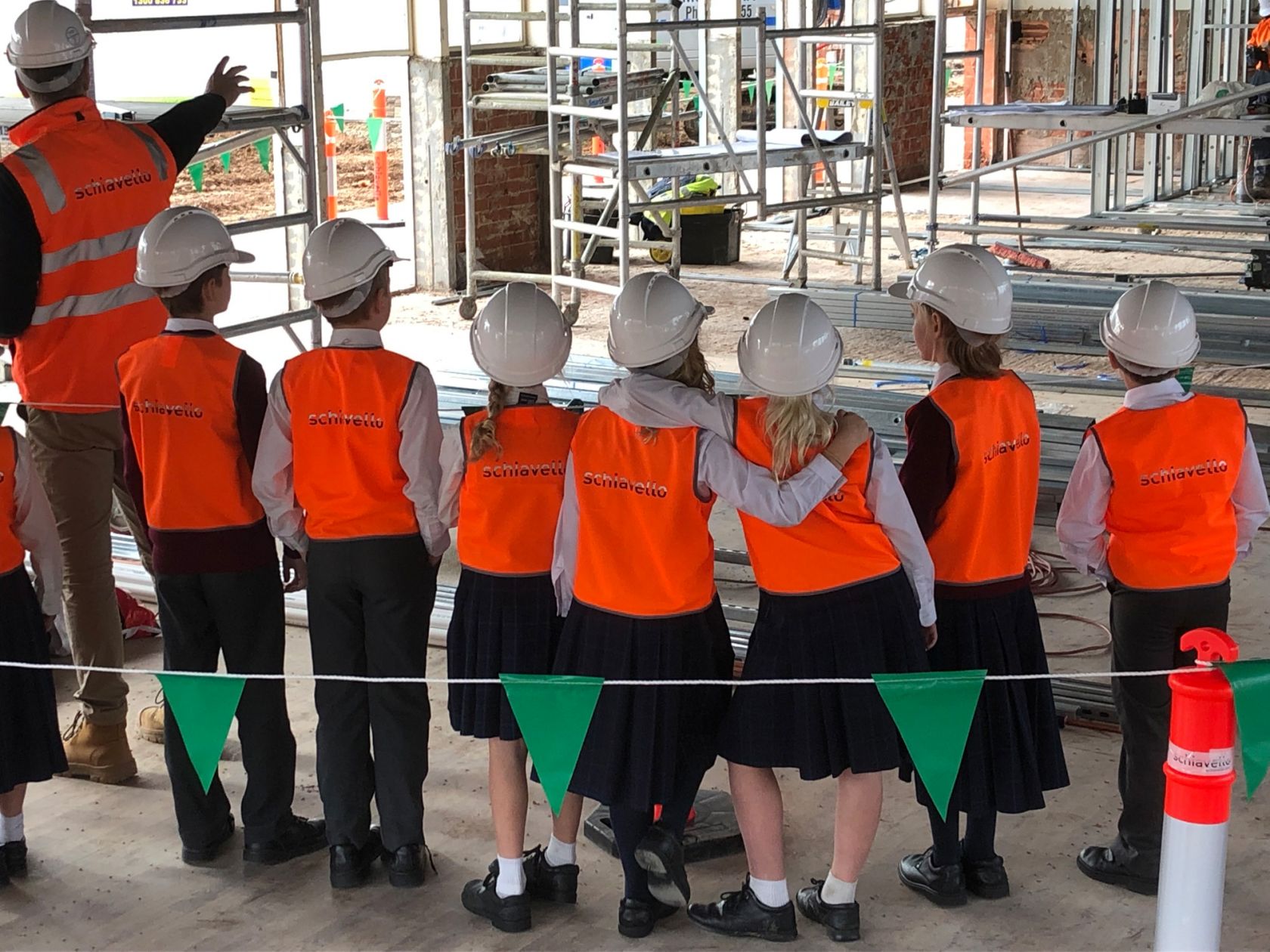 Inspiring future generations of builders
For our construction team, it was important not only to commit to delivering a contemporary final built space for students but to also bring them along for the journey.
Throughout construction, our team facilitated site walk-throughs with students to introduce them to their new learning areas. Equipped with hi-vis vests and hard hats, Heritage College's junior cohort toured the site with wide eyes as they were given an insight into the work that went into building their new space.
While a small gesture from our team, the site tours were a huge success and no doubt inspired the future generations of budding builders.
Related Projects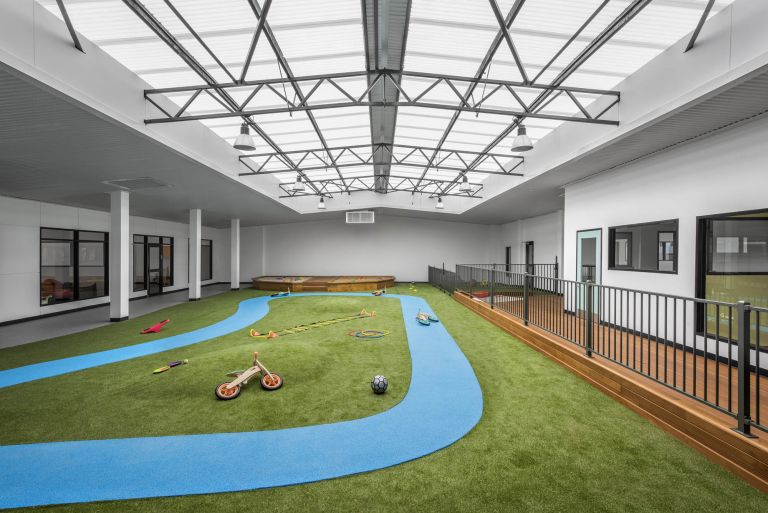 The new facility now boasts Adelaide's first indoor/outdoor play area within an early learning centre.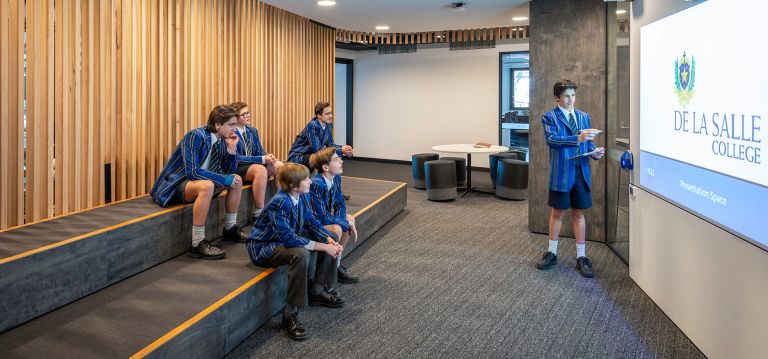 The Science and Technology Centre at Melbourne's De La Salle College maximises student engagement through dynamic learning environments.