In-house manufacturing and prototyping
We value good design and are excited to take on the challenges of producing bespoke pieces. Our team of in-house experts can work with you to prototype solutions true to your intent.
At Schiavello, you'll receive a single point of contact who can organise and supply all your procurement needs. Having direct control over the manufacturing process we can minimise reliance on third-parties, significantly lower lead time risks, and provide efficiently designed products.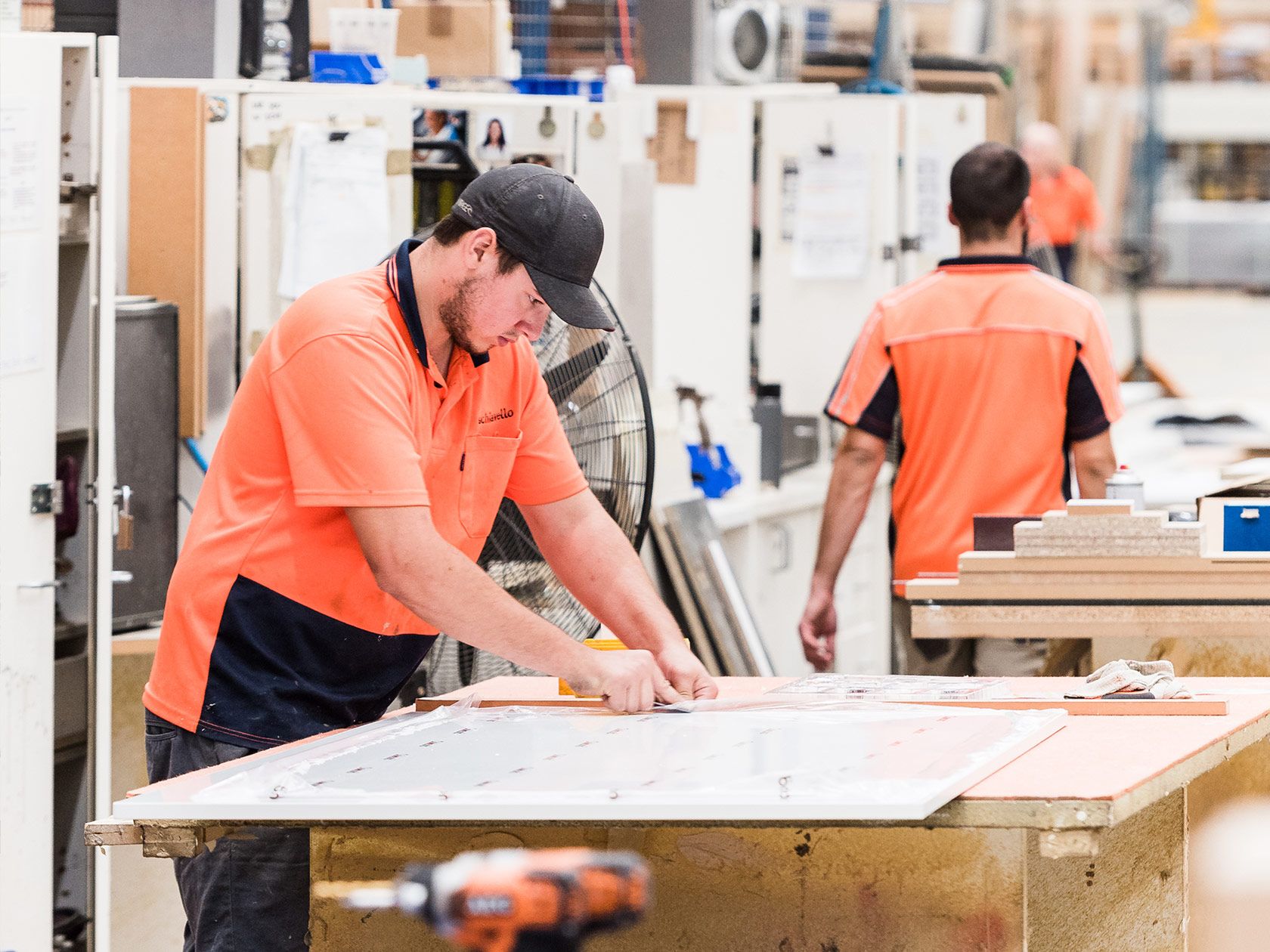 Specialised manufacturing services:
Architectural joinery
Furniture
Engineering and tooling
Glass, metal, aluminium and wood processing
Plastic injection moulding
Powder coating & solid surface fabrication
Signage
Supporting local jobs
We manufacture 95% of our products locally in Melbourne. We also source our materials from Australian-owned suppliers, making us one of the biggest clients of companies such as BlueScope Steel, Laminex, Carpal Aluminium, and Dulux.