Location

1241 Dandenong Road, Malvern East

Completed

January 2019

Architect

Schiavello (Design Manager)

Area

2,000sqm

Type

Refurbishment

Delivery Type

Design & Construct

Duration

16 weeks

Value

$1M - $3M
Design and construction – a transformative reclamation project
De La Salle College, a long-standing Catholic private school for boys, has acquired the Holy Eucharist site in Malvern East to house their year nine cohort.
Our VIC construction team was engaged to refurbish the site, including all base building works as well as interior and exterior works in only four months.
More than a builder
As part of our Design and Construct (D&C) service, this project included the services of our in-house design manager Anita Kalnina. In addition to all construction services, our team also managed the necessary architectural drawings, town planning drawings, design, and documentation through external resources.
In line with contemporary teaching styles, the campus' design is based on core principles of flexibility and a range of informal learning spaces. Where required, formal teaching rooms were kept intact but redesigned to be as open and transparent as possible.
The campus now features open and contemporary classrooms, staff rooms, dedicated science rooms with new plumbing infrastructure, and specialised technology rooms with additional ventilation systems.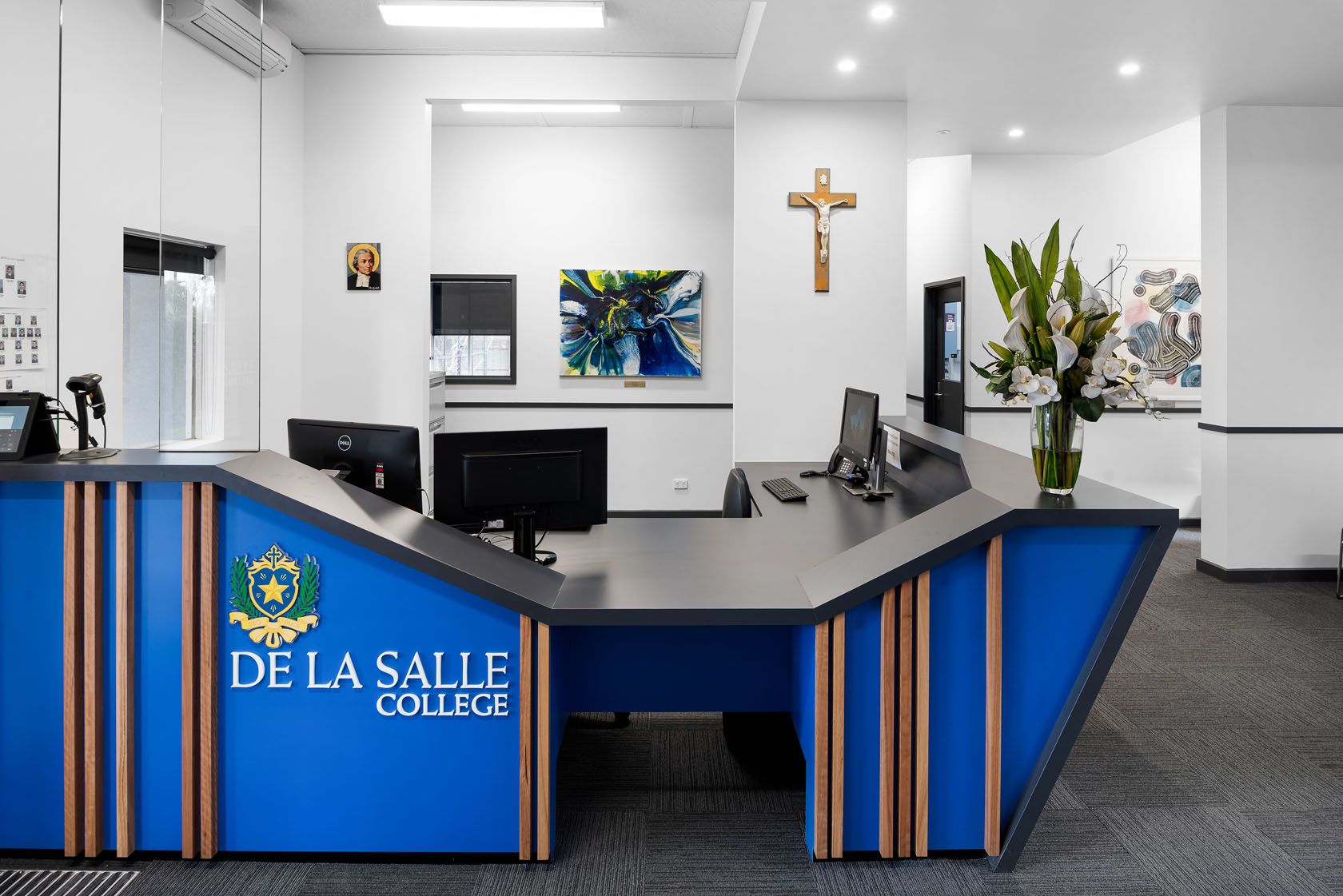 Construction phase
The construction challenge in renovating particularly old structures usually presents itself in the form of latent conditions.
Even with extensive planning, many of these elements are unknown factors until walls, ceilings, and floors are stripped away during the demolition phase.
Refurbishing older base buildings means much of the project will be guided by bringing all structures up to the building code of compliance. During the strip-out numerous issues were uncovered – each indicative of the many reincarnations of the site over the last century.
Nearly a century-old structure and the Building Code of Australia
The Holy Eucharist site features multiple ageing structures – some built as early as 1923. Each structure brought a multitude of previously hidden structural issues that needed immediate rectification to meet building codes.
During the design process, our team discovered that many of the building's original features – including the arched and circular windows – could fulfil today's compliance requirements with minimal modifications. For instance, many of the windows were brought up to code by swapping out the traditionally used soft-float glass for sturdier toughened glass and a minor refurbishment.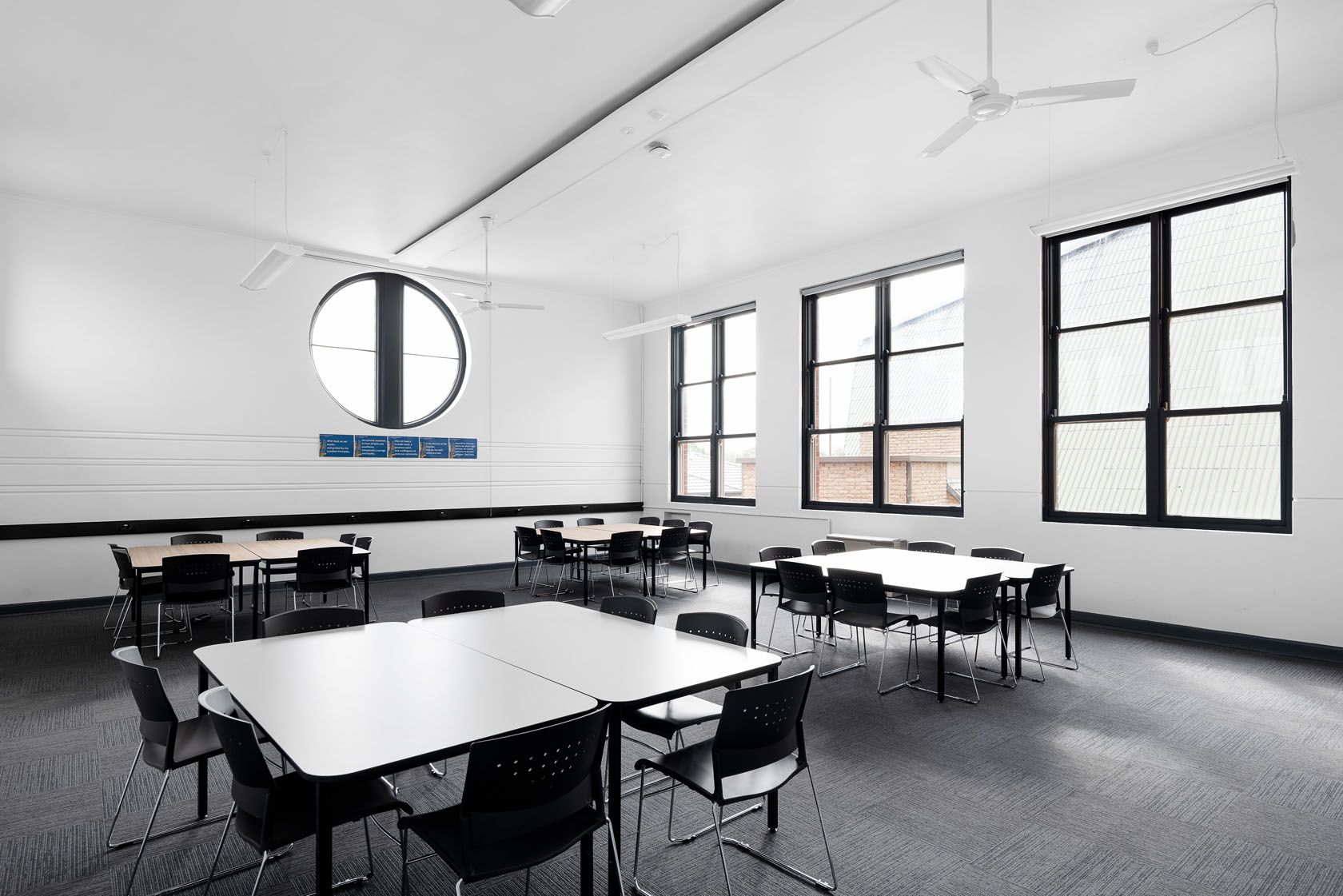 Added landscaping services
In addition to design and construction services, our team also offered landscaping services to revive the 350sqm footprint of the outdoor space. This included the installation of drains, fencing, soft landscaping, and lighting.
A school reborn
De La Salle's new campus at Holy Eucharist has experienced a smooth and timely start to the 2019 school year.
Despite several unexpected challenges, the project kept to the initial timeline due to our team's adaptability and range of experience beyond construction. The majority of these challenges were discovered during the construction phase and solved by our team's versatility.
Related Projects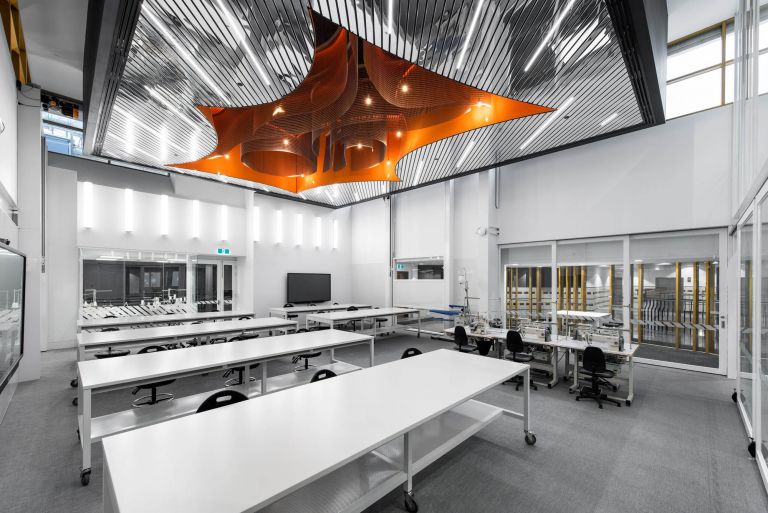 Schiavello's Melbourne construction team, with architect Spowers, has revived the previously unused level 12 of building 8, 360 Swanston Street Melbourne.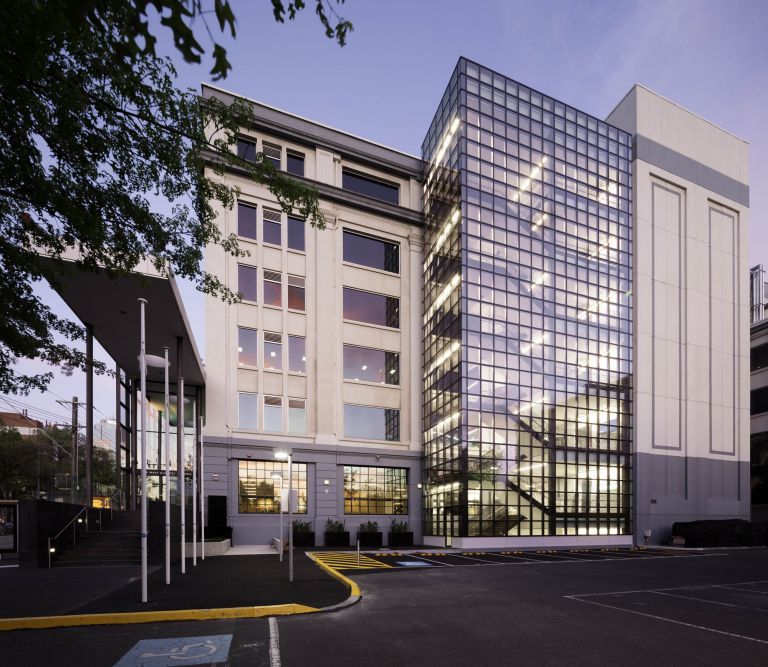 While denoting an environment of research, study and the Catholic identity, the 4,000sqm space is welcoming, inclusive and invites people to stay.