Location

Building 8 / Level 12, 360 Swanston St, Melbourne

Completed

January 2018

Architect

Spowers

Area

1,600sqm

Type

Refurbishment

Delivery Type

Fixed Lump Sum

Duration

8 weeks

Project Manager

RMIT

Value

$3M - $5M
The School of Fashion and Textiles at RMIT University has a new home
Our VIC construction team, with architect Spowers, has revived the previously unused level 12 of building 8, 360 Swanston Street Melbourne.
In order to bring the 25-year-old building back to life, full demolition – including mechanical, electrical, and fire services – was essential for the 1,600sqm dilapidated space. New mechanical services were served via a new mechanical plant housed on the roof. Works included a new roof access walkway, platform and ladder access.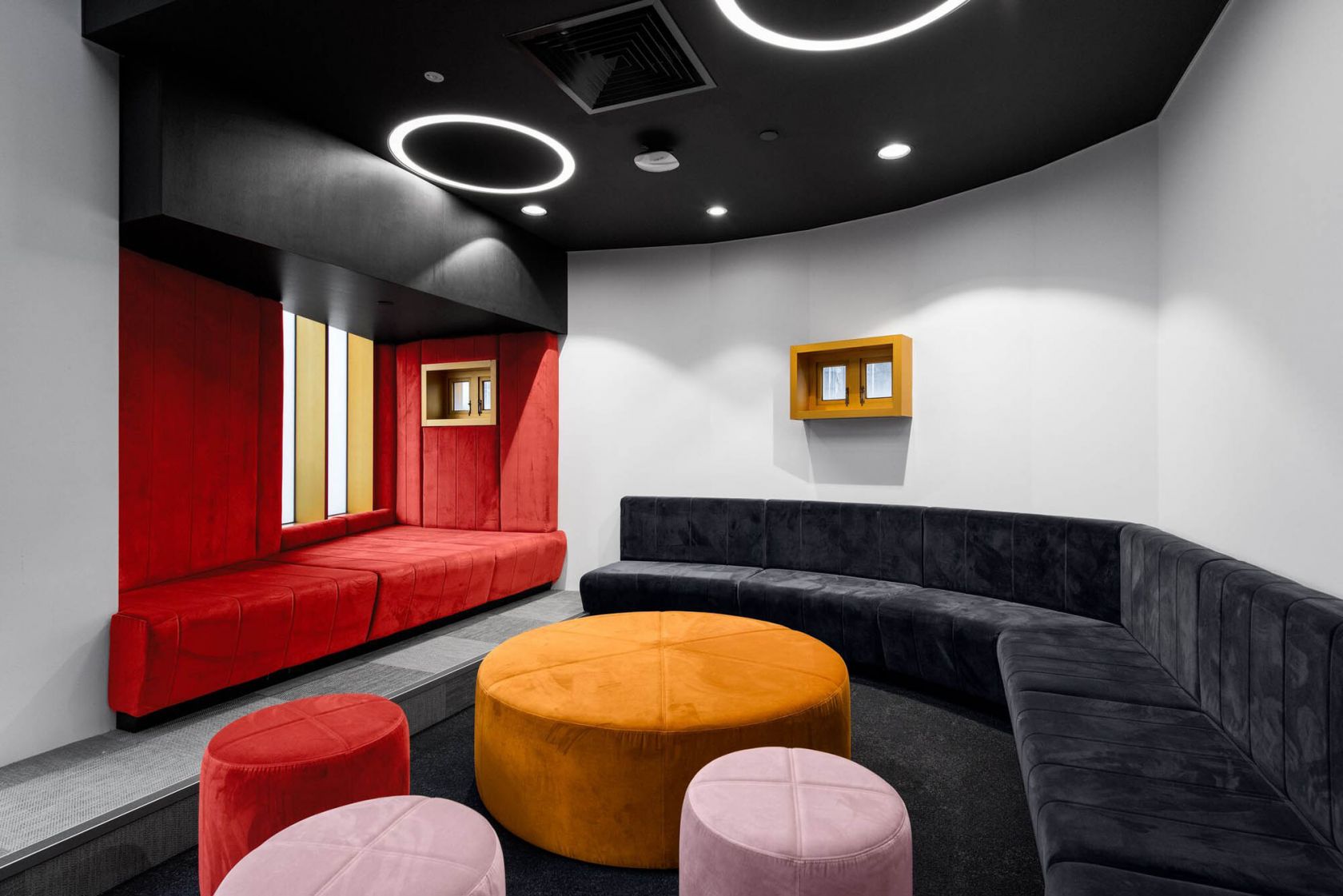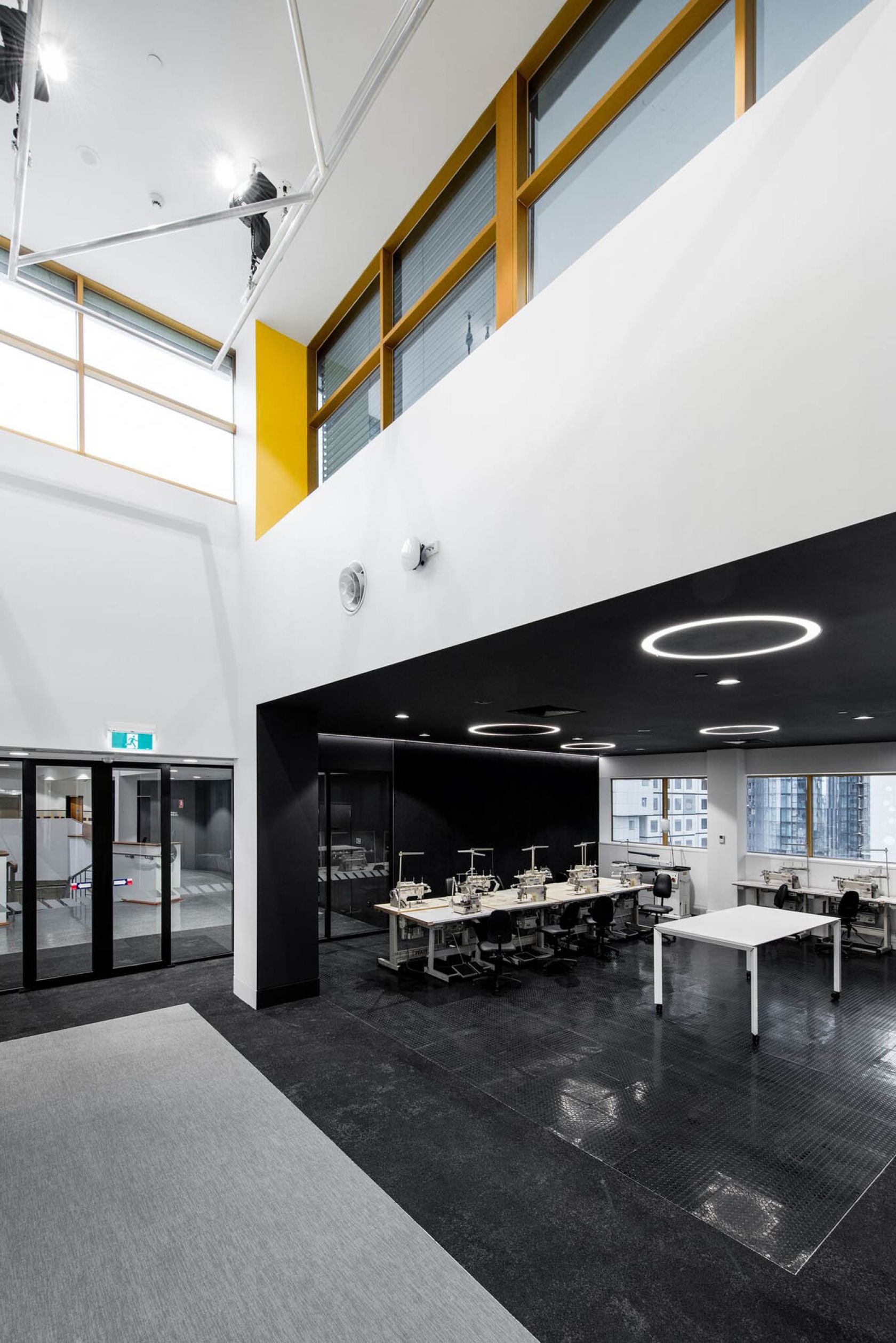 Architectural ceilings
The multiple ceiling styles showcase the innovation involved in this project.
Each classroom features a striking Barrisol Lumière embedded into the ceiling. Sourced from France, the Barrisol invigorates the otherwise neutral space with a splash of colour. This has been exceptionally highlighted by the use of Luxalon reflective ceiling battens, feature pendant lighting and steel dropped within.
A suspended truss system, which can be lowered to showcase garments, sits nestled within the hallway's architectural ceiling. Breakout spaces feature halo and LED lights carefully incorporated into the Prima Architectural joinery.
Custom workbenches by Prima Architectural Joinery
23 heavy-duty workbenches were custom created by Prima Architectural Joinery. At five-meters length, the sizeable benches had to be transported to the 12th floor via the stairwell.
Our team proactively led an accelerated demolition and refurbishment, resolving dilapidation and successfully completing quality works within eight weeks.
Related Projects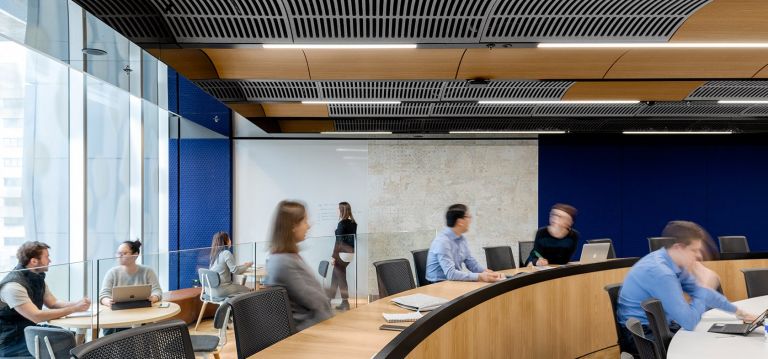 Schiavello delivered three floors of contemporary, technologically integrated educational facilities for the University of Melbourne.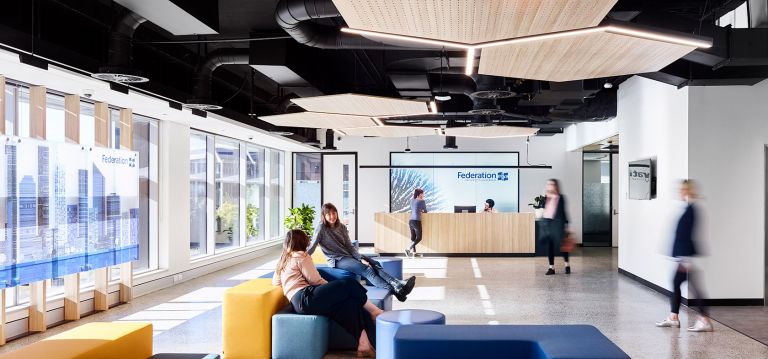 Schiavello's construction team delivered the first Queensland campus for one of the nation's leading regional universities – Federation University Australia.