Location

115 Victoria Parade, Fitzroy North

Completed

April 2015

Architect

HASSELL

Area

4,000m2

Type

Construction

Duration

11 months

Project Manager

APP
A hive of student activity
The Australian Catholic University has revitalised the ground floor of its Melbourne Campus which is now a hive of student activity.
While denoting an environment of research, study and the Catholic identity, the 4,000sqm space is "welcoming, inclusive and invites people to stay," says Jeroen Hagendoorn, HASSELL's Lead Architect on the project. It's a 'sticky campus'.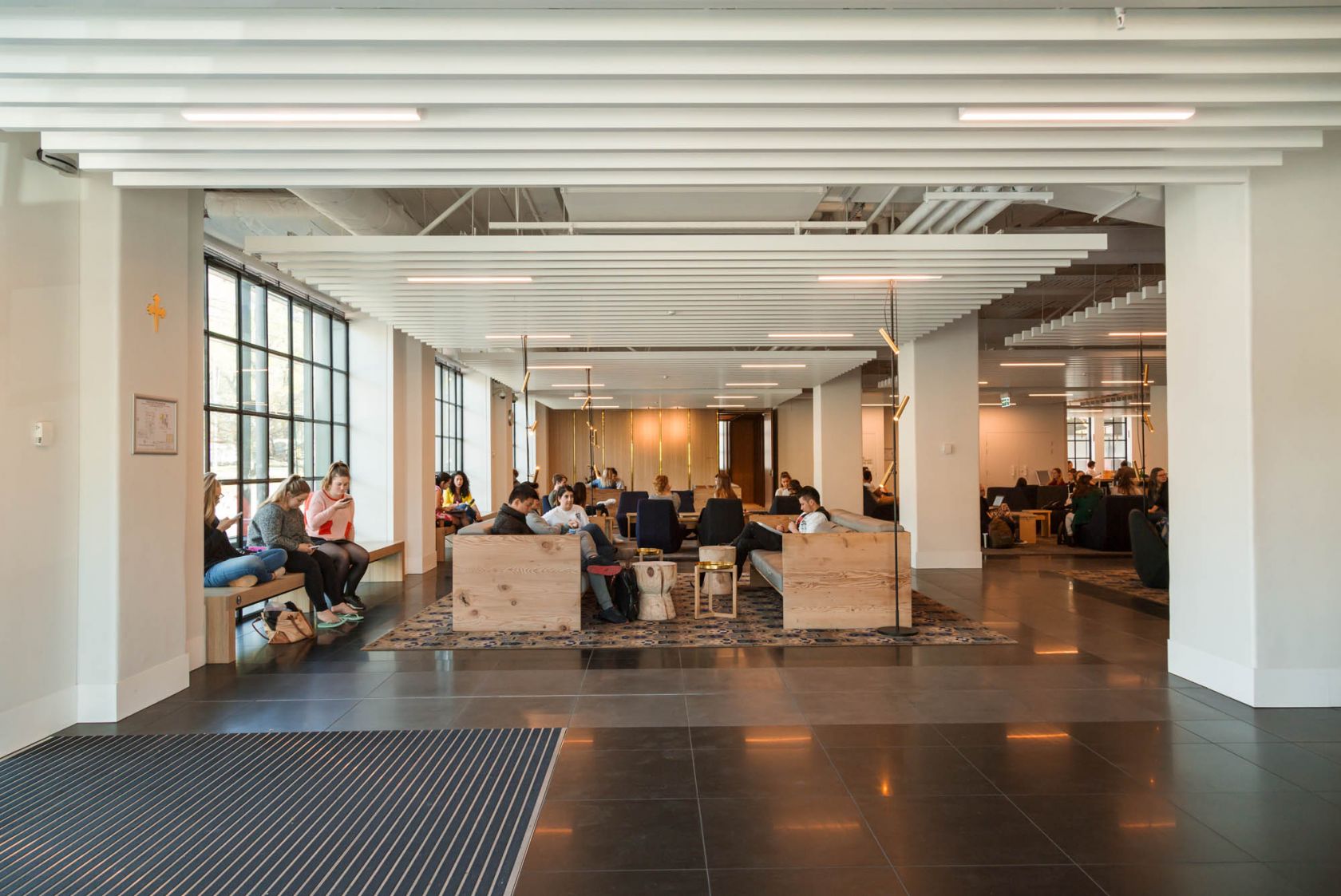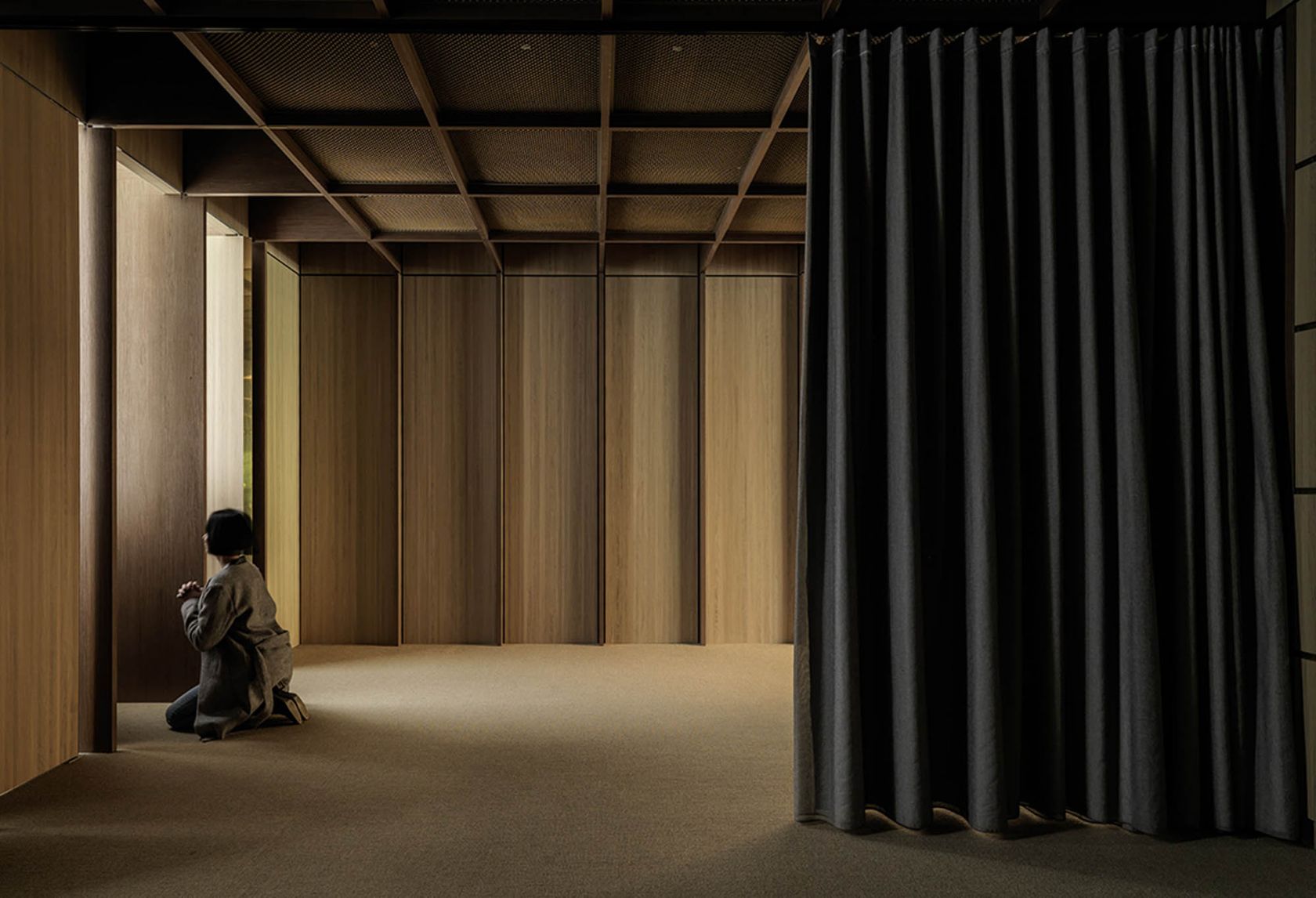 Industrial-natured refurbishment
Taking its distinct design cue from the structure of the former 1920's bank note facility, Schiavello Construction completed the industrial-natured refurbishment in four stages. This included the lower ground, ground floor, and addition of a six-storey external staircase enclosed in a glazed facade using LoE3-366® low-E glass supplied by Glassworks.
Featuring open batten ceilings to reveal exposed structural and services elements, a new reception, security office, bookstore, cafeteria and lounge areas – all newly constructed for the open space. The lower ground also incorporates a new state-of-the-art radio room, Student Council Office, Facilities Department amenities and mail room. Utilising a neutral palette of stone and timber, the highly durable materials were chosen to weather high traffic use.
Maintaining heritage integrity
A multi-faith worship room is a timber-joinery highlight on the floor and features custom pivot doors and brass coil ceiling panels that allow spotlights to illuminate the space. The level also maintains the building's heritage integrity by replacing existing aluminium framed windows with steel frames created by Schiavello subsidiary, Metcon.
Other subsidiaries, Heritage Glass and Glassworks were also engaged for works on the external staircase which additionally embraces the building's original window fenestration. Featuring a unique steel balustrade that functionally serves to fill a void for safety purposes, it dually reflects the Christian faith through a symbolic fish form.
"With every element in the space visible, every product had to be delivered with high precision. Schiavello consistently shared our interest in the careful detailing of the space, in order to ensure that the clarity and character of the space were maintained," says Jeroen Hagendoorn, Lead Architect - HASSELL.
Related Projects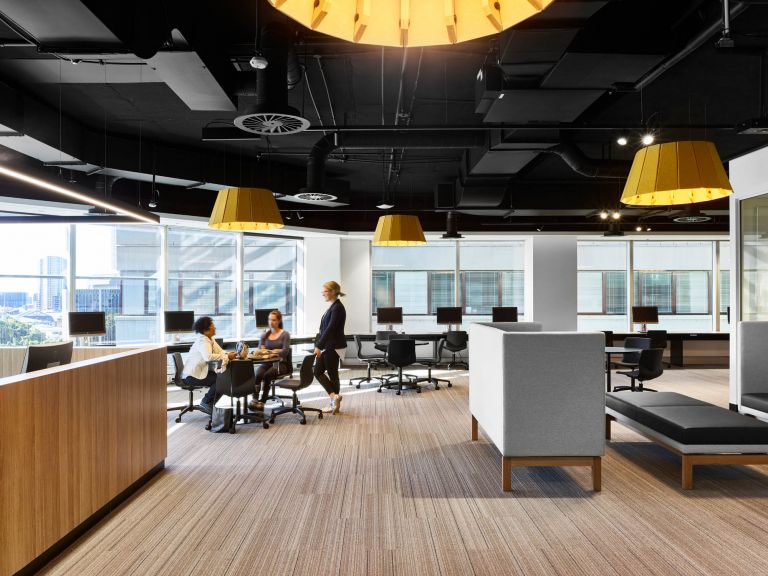 Schiavello's construction team delivered the first Queensland campus for one of the nation's leading regional universities – Federation University Australia.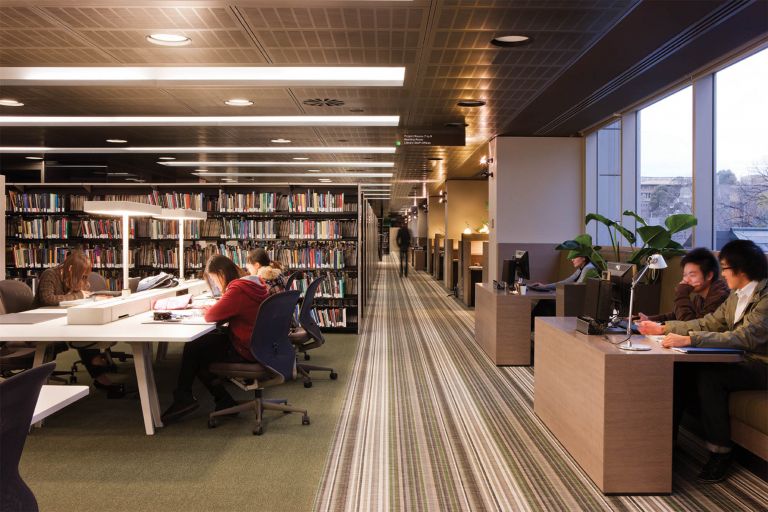 The Giblin Eunson Library was created to accommodate university faculties who had relocated outside of the main campus.