Location

16 University Avenue, Macquarie Park

Completed

March 2019

Architect

Gray Puksand

Area

1,200sqm

Type

Fitout

Delivery Type

Fixed Lump Sum

Duration

16 weeks

Project Manager

Macquarie University
Delivering a specialised research and education facility ahead of schedule
The irony of constructing a state-of-the-art hearing facility while keeping noise to an absolute minimum was not lost on us. With university exams taking place next door, and a mental health facility below, the Australian Hearing Hub project presented a unique and challenging work-site.
In collaboration with Macquarie University and celebrated architect Gray Puksand, our NSW construction team has brought this ambitious – and highly specialised – research facility to life one week earlier than anticipated.
The Faculty of Human Sciences' facility features impressive construction and technical elements throughout including world-class testing laboratories and collaboration zones. The addition of a generous lecture theatre and tuition spaces further supports the university's researchers, educators, and clinicians.
Expert advice for an accelerated programme
Our in-house design managers played a key role in the early stages of the project – their technical expertise stemming from both design and construction disciplines giving them a unique perspective on the project.
Upfront workshops including the wider project team ensured the design managers' valuable insights led to a more streamlined and efficient build process – saving time and providing greater certainty in delivery.
The combined approach of engaging our design managers early, paired with a staged delivery, allowed our team to hand over the lecture theatre and tuition spaces ahead of the semester start date.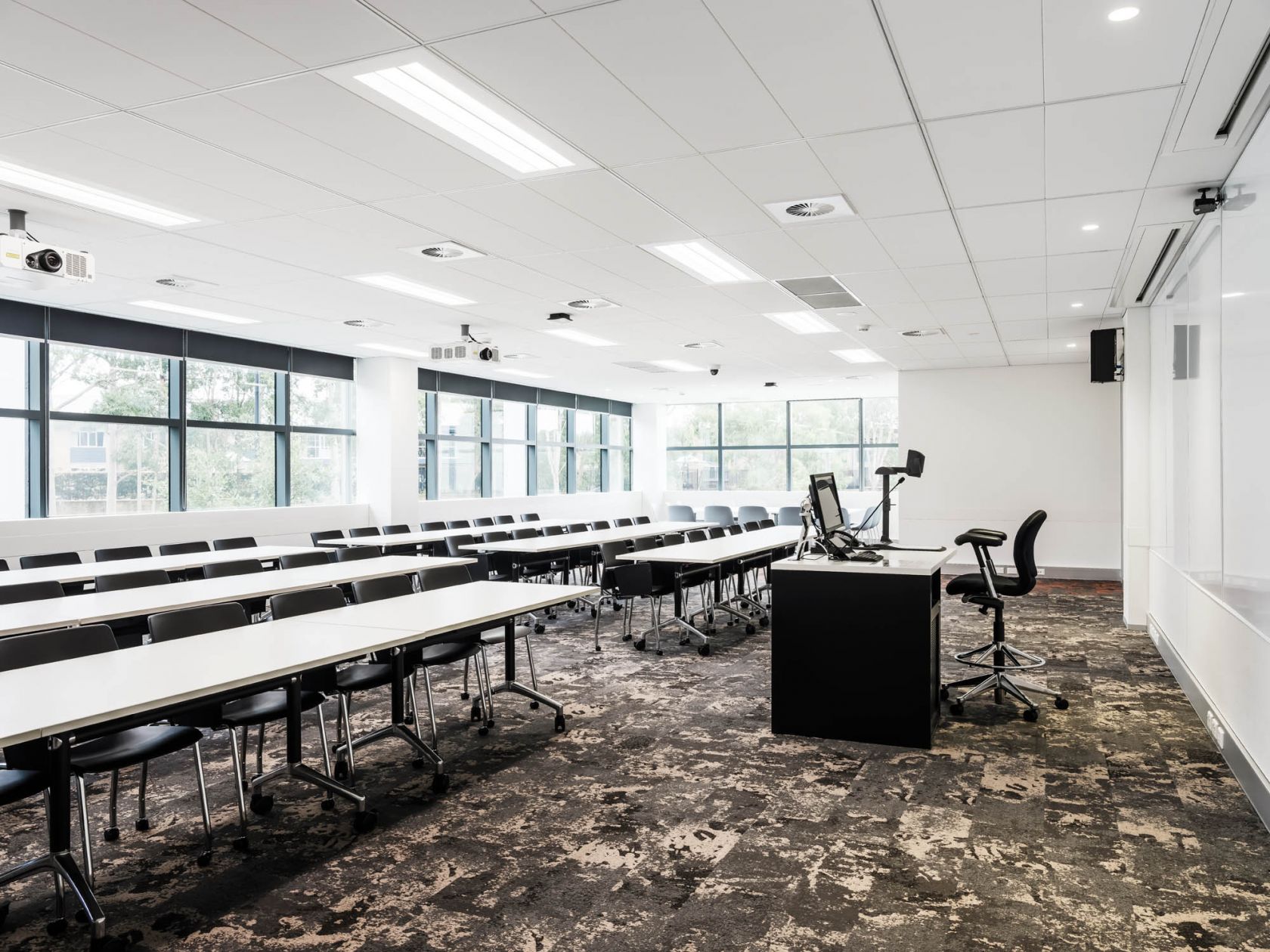 Acoustic engineering to eliminate noise transference and reverberations
With testing facilities, offices, and lecture theatres sitting adjacent to each other, acoustic treatment was paramount to eliminate the impact of cross noise and reverberation.
Our acoustic engineers conducted preliminary sound tests to determine the operational baseline for the building; they then reviewed all architectural specifications to offer expert recommendations. On project completion, final testing revealed that compliance standards had not only been met but exceeded.
Electromagnetic Field shielding – integrating specialist equipment into the fitout
Electromagnetic Field (EMF) shielding was installed in the EEG and EVOKE laboratories to eliminate all electromagnetic interference.
Not to be confused with a Bond villain's subterranean lair, the EMF shielding – paired with the acoustic treatment – ensures that participants provide the most accurate results during laboratory testing.
Our NSW team engaged experts in their respective fields to ensure the correct installation of all specialised equipment.

Partnering with Schiavello, we had an experienced and dedicated team that worked from day one to understand our needs, and then successfully deliver to the project brief. Their commitment and attention to detail made working together on this project an enjoyable experience for Macquarie University.

– Aparajit Swaminathan, Project Manager Macquarie University Property

Opportunities in a live environment
A highly collaborative effort between building tenants, the building management, and our team ensured that all noisy works took place outside of critical working hours and exam schedules.
The noise-mitigating hoarding required for the live environment provided our in-house graphics team with the opportunity to create custom hoarding designs and wayfinding for Macquarie University – transforming a potential eyesore into a feature for passers-by.
Related Projects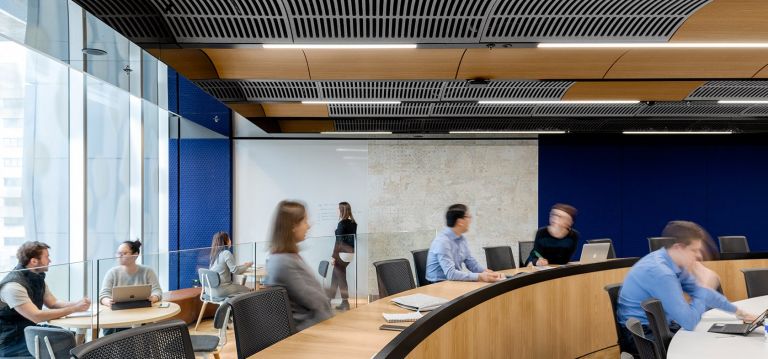 Schiavello delivered three floors of contemporary, technologically integrated educational facilities for the University of Melbourne.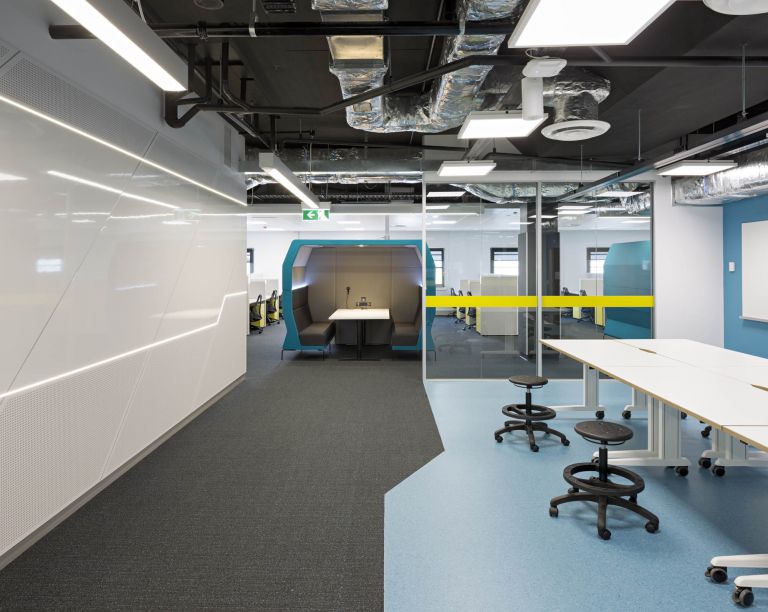 Together with James Cubitt Architects, Schiavello has transformed QUT's level 11 S Block into a modern study and research facility fit for the world of robotics.