Location

2 George Street, Brisbane

Completed

September 2015

Architect

James Cubitt Architects

Area

1,200sqm

Type

Fitout

Duration

3 months

Project Manager

Gowdie Management Group
Building a dynamic space for both humans and robots
Together with James Cubitt Architects, our QLD construction team has transformed QUT's level 11 S Block into a modern study and research facility fit for the world of robotics.
The open plan environment enables robots to roam freely within the facility – encouraging students to fully immerse themselves in their research. The larger space is supported by additional workrooms, lounges, and meeting rooms to facilitate private study. Writable wall panelling and iconic pop culture robotic motifs, including custom R2D2 light fittings, make this space equal-parts functional and exciting.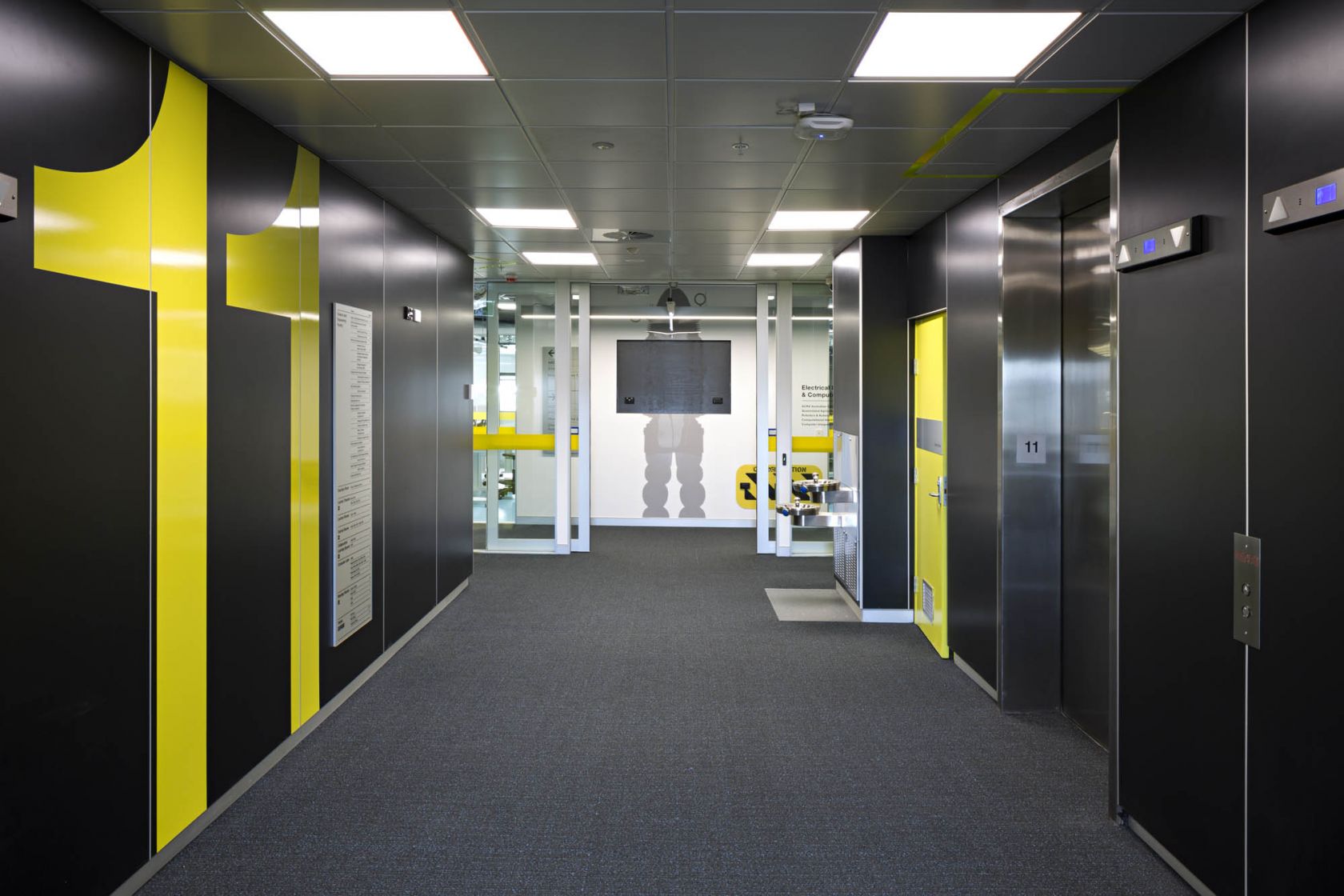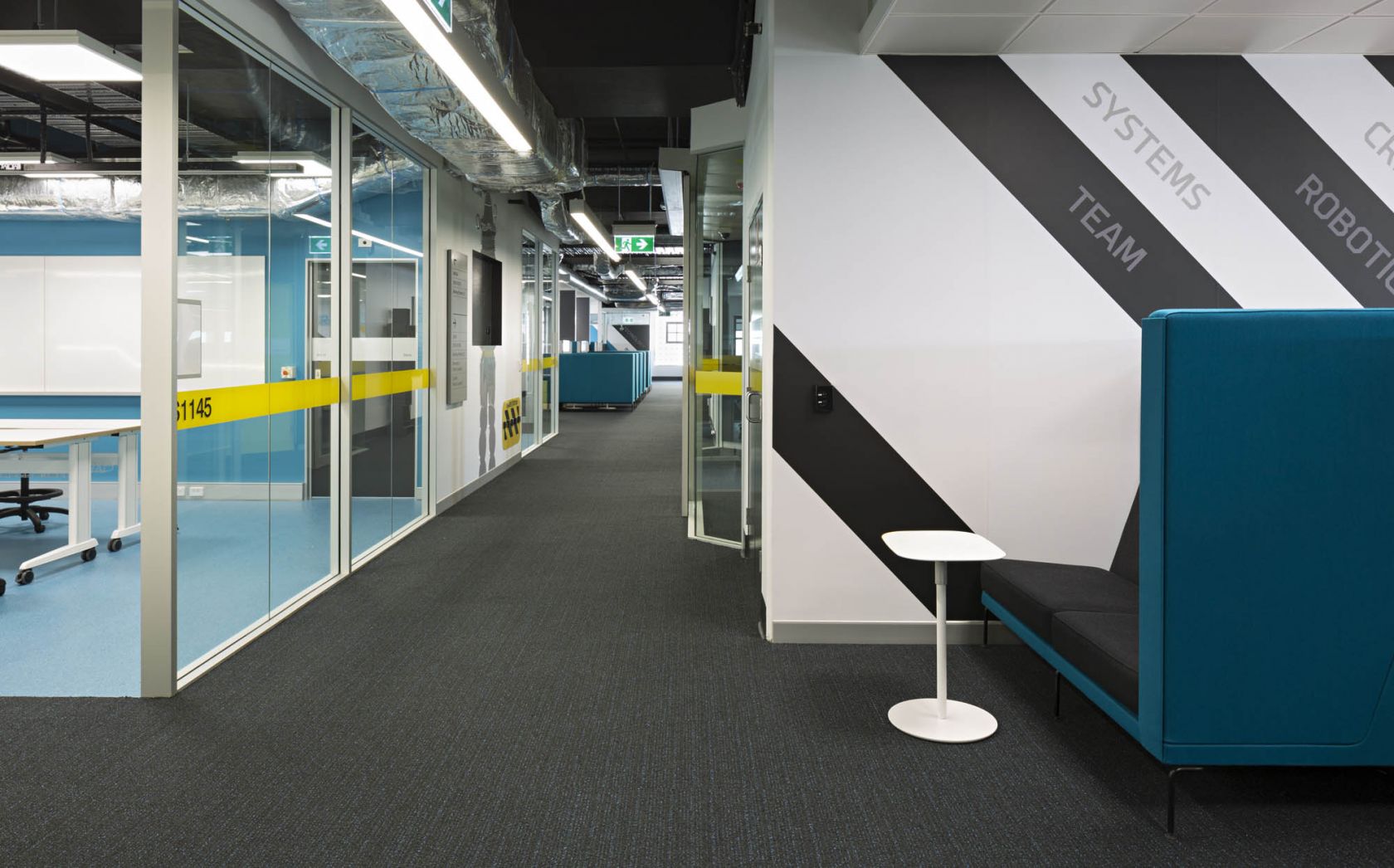 Built to meet the needs of students and robots
Having completed various projects for QUT over the years, our QLD construction team carried out the refurbishment of the 1,200sqm space, beginning with a demolition through to the final interior fitout. Works included replacing all fire systems, as well as mechanical, electrical, and specialised services.
Designed to cater to robot-specific needs, various charge points were installed throughout the facility. Magnetised metallic strips were also applied to the flooring to restrict robot access to fire stairs and lift wells.
A construction project running alongside the university's exam period offered several challenges. In addition to the usual challenges of working within a live environment, our team also had to abide by strict noise restrictions. Despite all challenges, our in-house capabilities to construct partitions accelerated the original construction programme.
Contemporary and flexible furniture provided by Schiavello
Our team also provided furniture solutions through our subsidiary Schiavello Systems. The contemporary pieces were selected to perfectly capture the innovative environment; a balance of creativity and functionality.
With programmable lighting and a suite of multimedia functions, Kayt Cabanas were coupled with Krossie tables in the open plan areas to provide students private group study spaces.
Additional collaborative focus areas were created with the customisable Kayt Quiets. Tailored with a custom back panel and integrated whiteboard, the booth-like meeting spaces are scattered throughout the facility encouraging students to collaborate and exchange ideas.
The Doshi Levien designed OTM tables were also a versatile inclusion providing students, staff, and visitors with a mobile place to stabilise items such as tablets and laptops.
Related Projects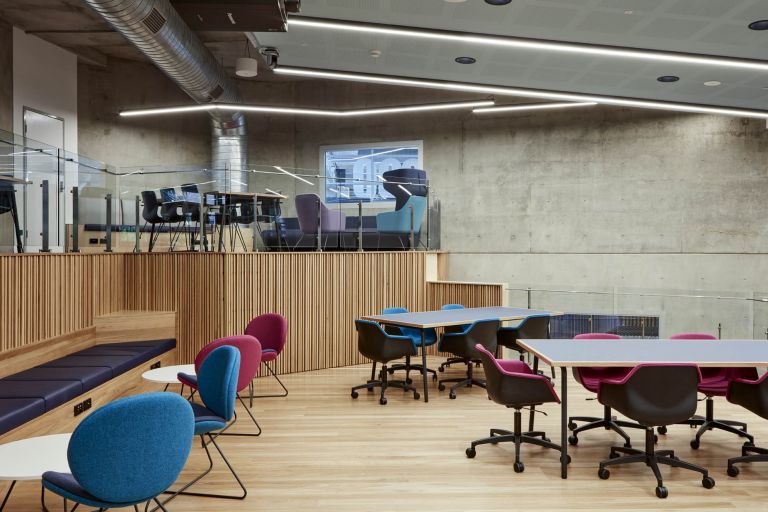 Schiavello Construction's QLD division transformed a traditionally tiered university lecture theatre into a multi-purpose teaching and study environment.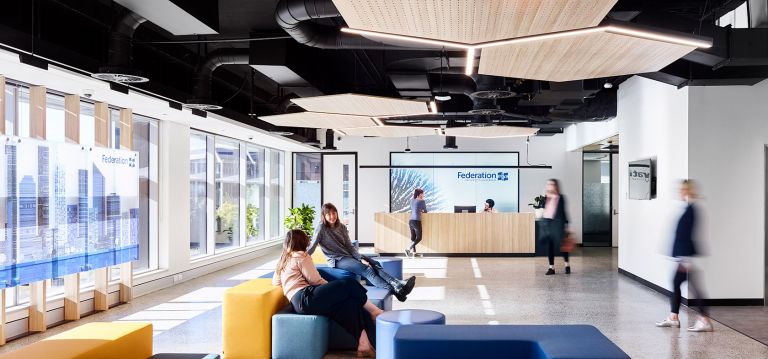 Schiavello's construction team delivered the first Queensland campus for one of the nation's leading regional universities – Federation University Australia.