Location

Level 47 & 48, 120 Collins Street, Melbourne

Completed

June 2022

Architect

M Moser

Area

2,200sqm

Type

Fitout

Delivery Type

Design & Construct

Duration

6 months

Project Manager

Colliers

Value

$5M - $10M

Rating

Premium Grade
Leading investment fund invests in a space for its people
US investment firm, Franklin Templeton, embarked on a complete fitout of its new Australian office in Melbourne's CBD, partnering with our construction team and other service providers to bring their vision to life.
Spread over two levels and spanning 2,200 sqm in total, the $5.5m fitout sought to accommodate the changing office needs of Franklin Templeton and its subsidiary, Martin Currie, who relocated from 101 Collins Street to this recently procured location on 120 Collins Street.
Fostering co-working and privacy at the same time
To get the building ready, the existing office area had to be demolished and reimagined from scratch. New ceilings, flooring, walls and glazing works were carried out on both floors with Schiavello Construction being mindful of minimising disruption to the tenant below.
Of course, no office fitout is complete without a new kitchen, joinery and furniture. Franklin Templeton staff on level 47 and Martin Currie staff on level 48 are each now greeted with inviting and open spaces which foster both collaboration and privacy where appropriate.
Both companies deal with sensitive information, making access to private spaces for conducting privileged conversations essential to the fitout. To best accommodate this, Schiavello manufactured custom Focus Quiet Room Phone Booths which not only look exceptional but also feature acoustic glass and noise-absorbing fabric.
Drawing on our other internal manufacturing capabilities, Prima Architectural, fabricated the joinery for the stylish new kitchen with brand new appliances, cabinetry and breakout spaces on each floor. Tying in with the corporate colour palette, sage green, mahogany and dark joinery contrasted with lighter hues was achieved as per the brief, with ideas and materials workshopped early in the project.
New dark MDF wall cladding and offset signage gave the Franklin Templeton reception area a sufficient refresh which allowed the company to retain the existing countertop and joinery, achieving time and cost efficiencies.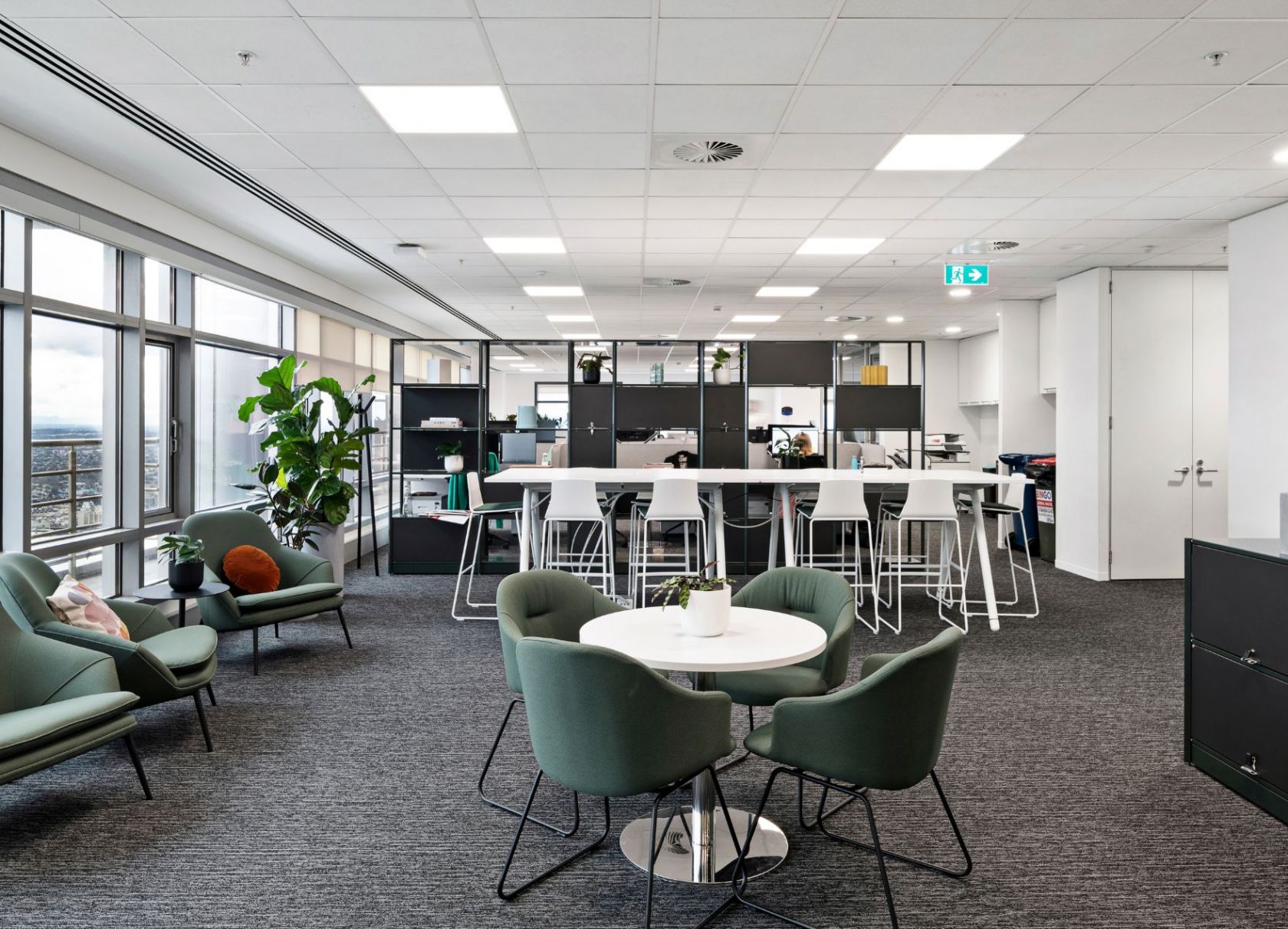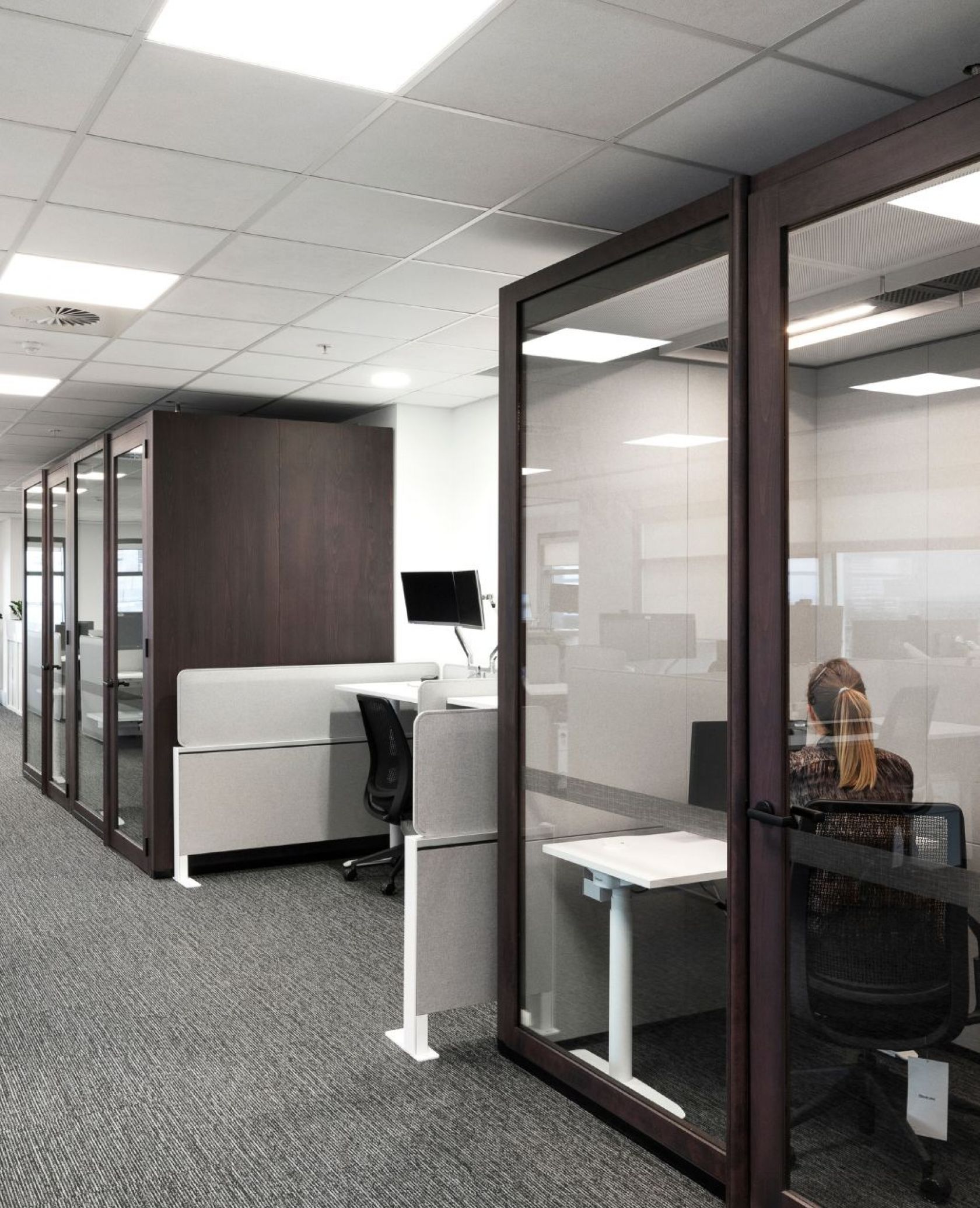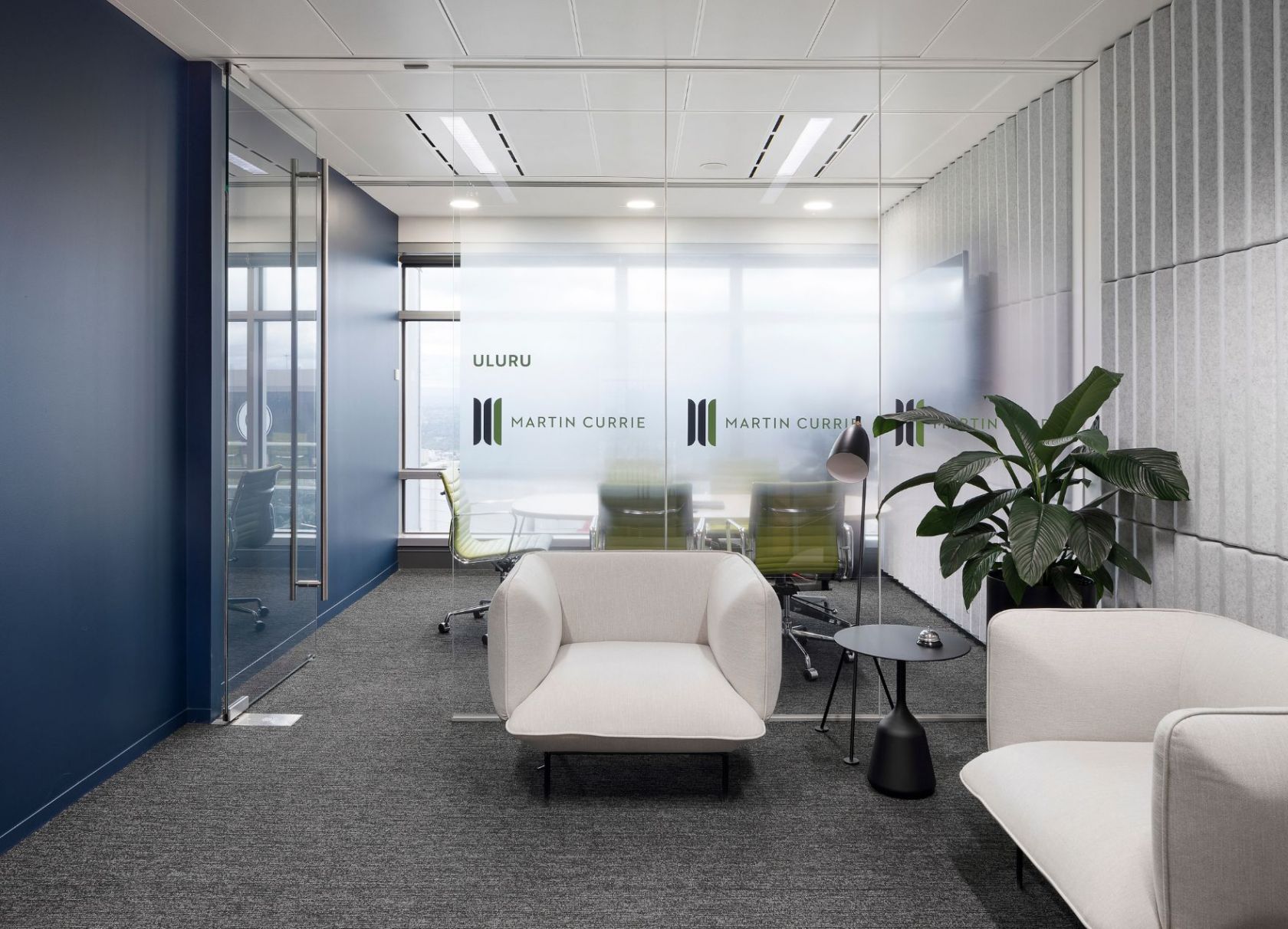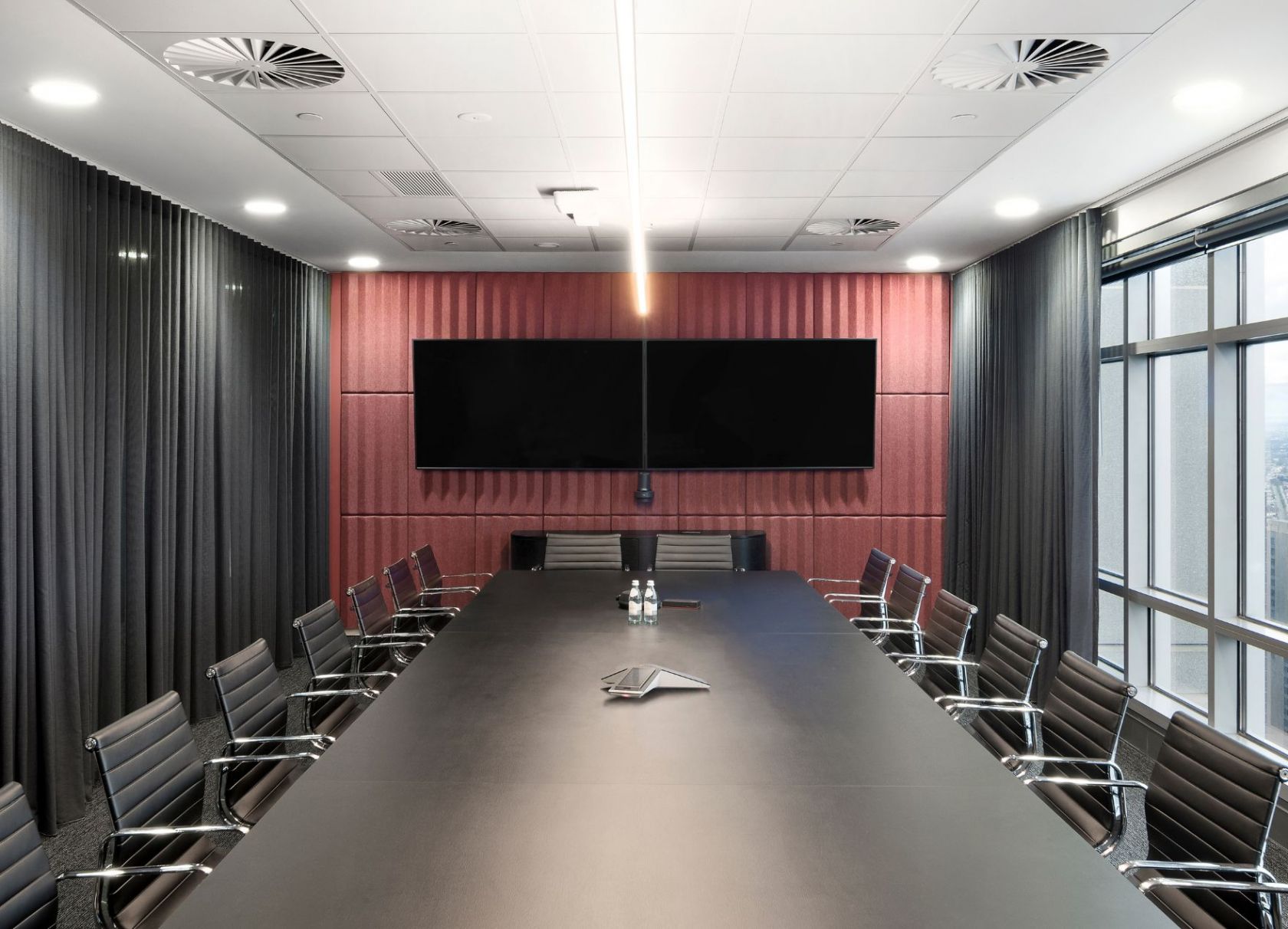 Collaboration makes perfect
Having already completed the lift lobby and amenities upgrades for the building owner, Investa, we have established a trusting relationship over the years. Senior Project Manager, James Papadimitriou, remarks on how this has allowed for smooth collaboration and cooperation from the outset. The same goes for the architect and engineers, all of whom were open to suggestions and took advice on board. Pragmatic solutions proposed by us as the builder helped bring the various design ideas to fruition in a way that ensured compliance and didn't blow the budget.
One design highlight was a burgundy ribbed feature wall panel mounted on battens to create a 20-25mm air pocket which was requested by the architect. Together with Prima Architectural, we created a prototype to ensure structural integrity and a visually appealing result.
What's more, working closely with the clients' AV and workplace consultants gave the project the best design outcomes where employees' needs, and wellbeing were top of mind throughout the process.
'Our solutions-driven approach is what allowed for an alignment of design intent and physical elements.'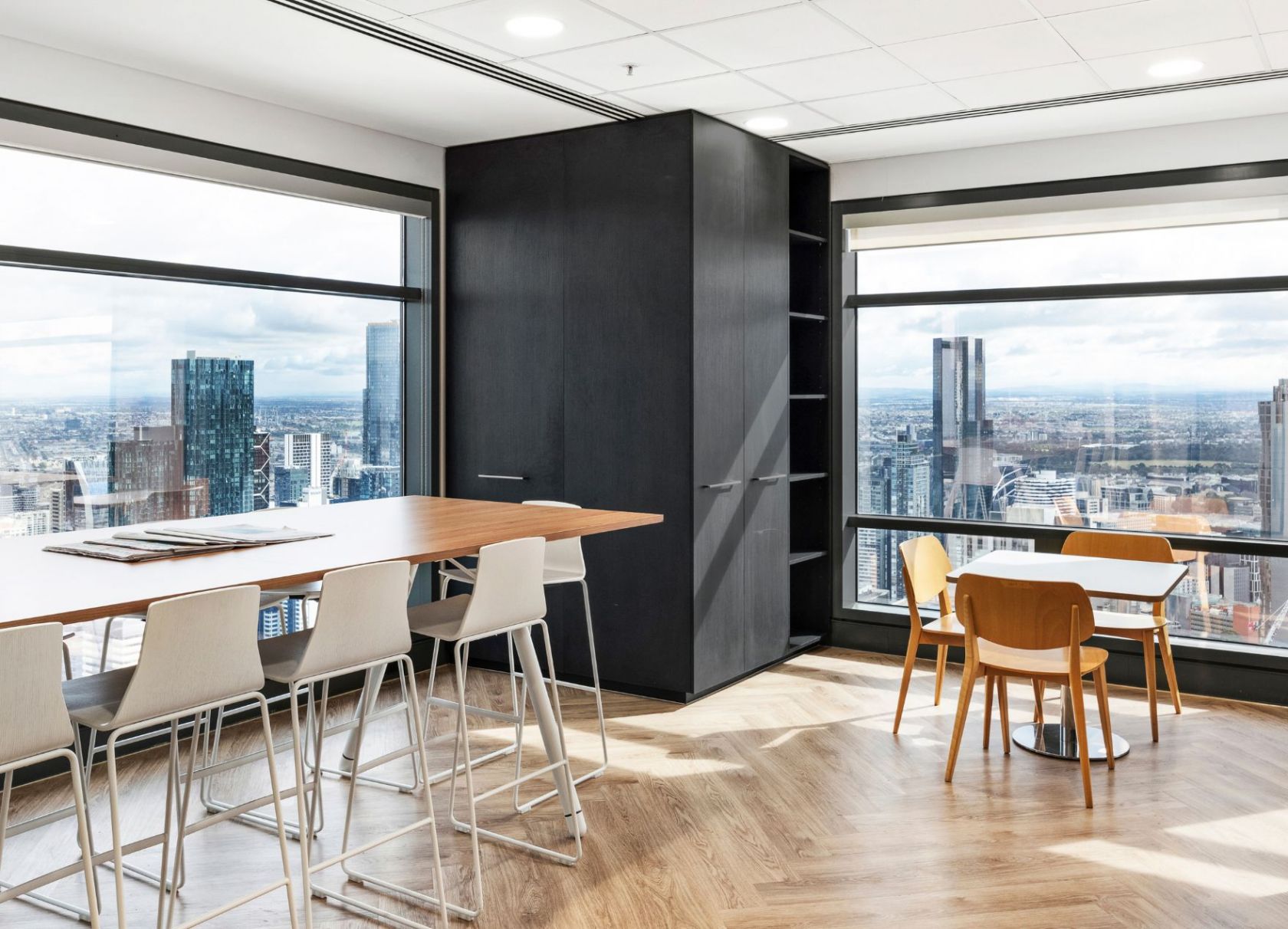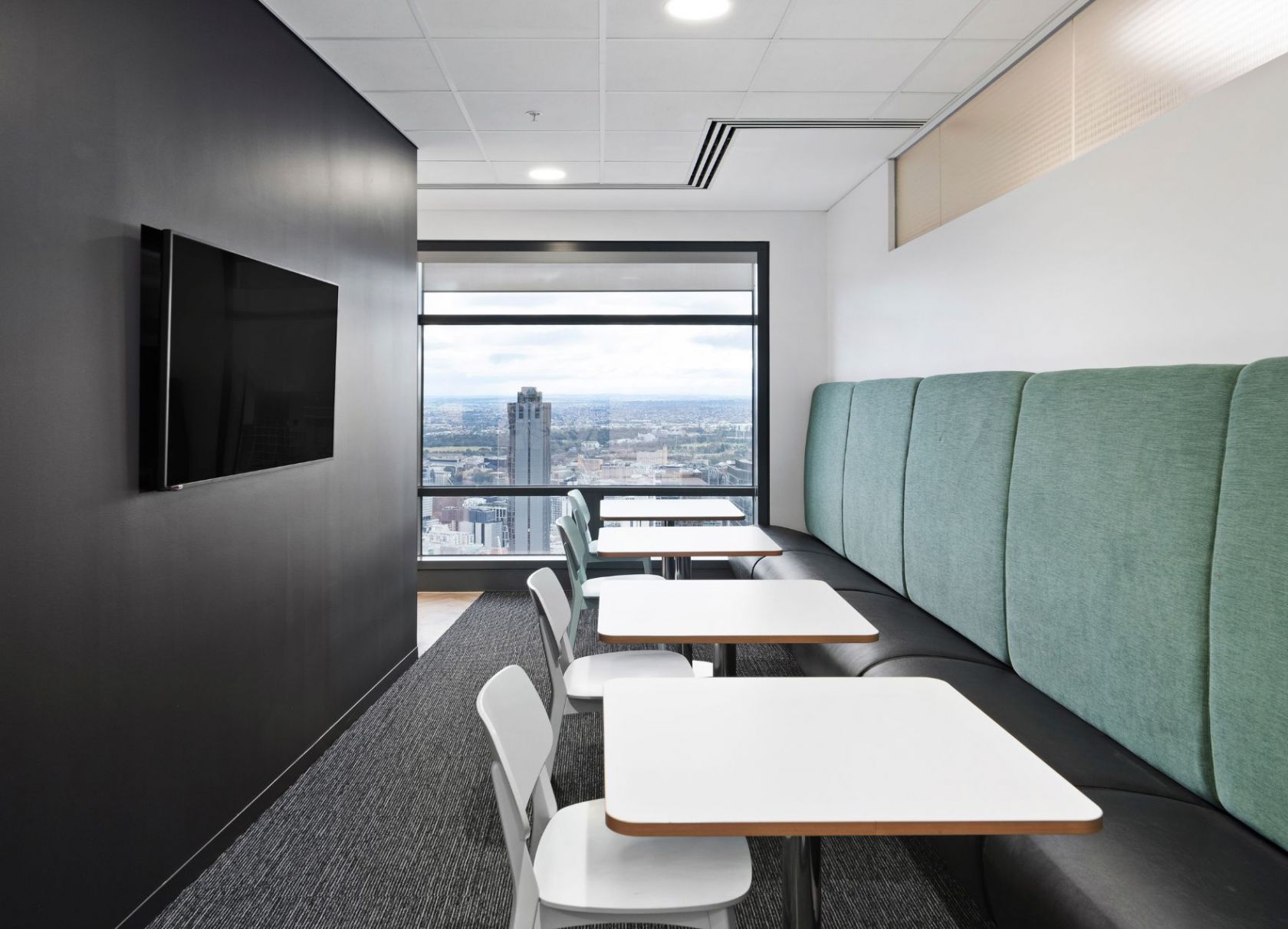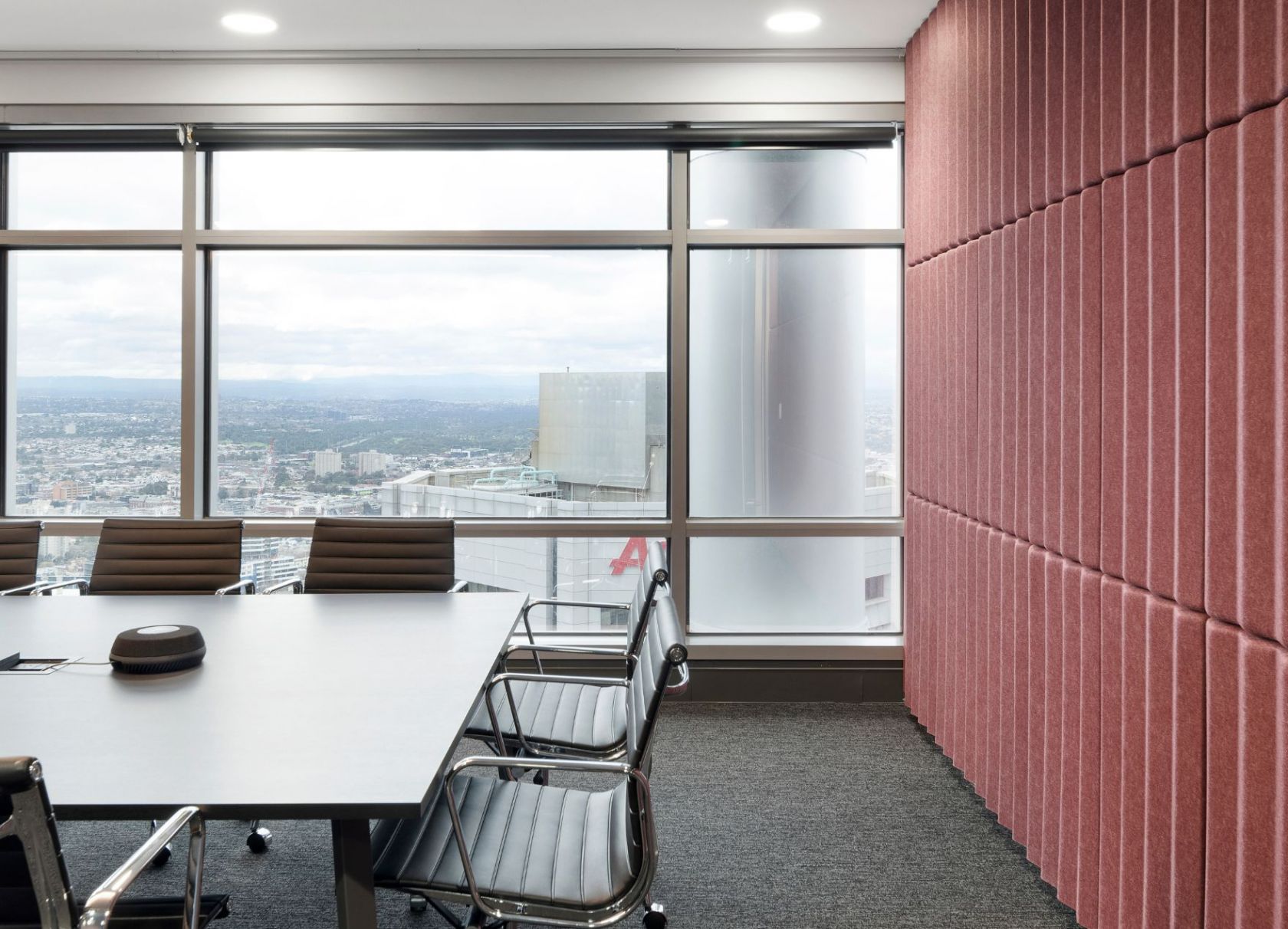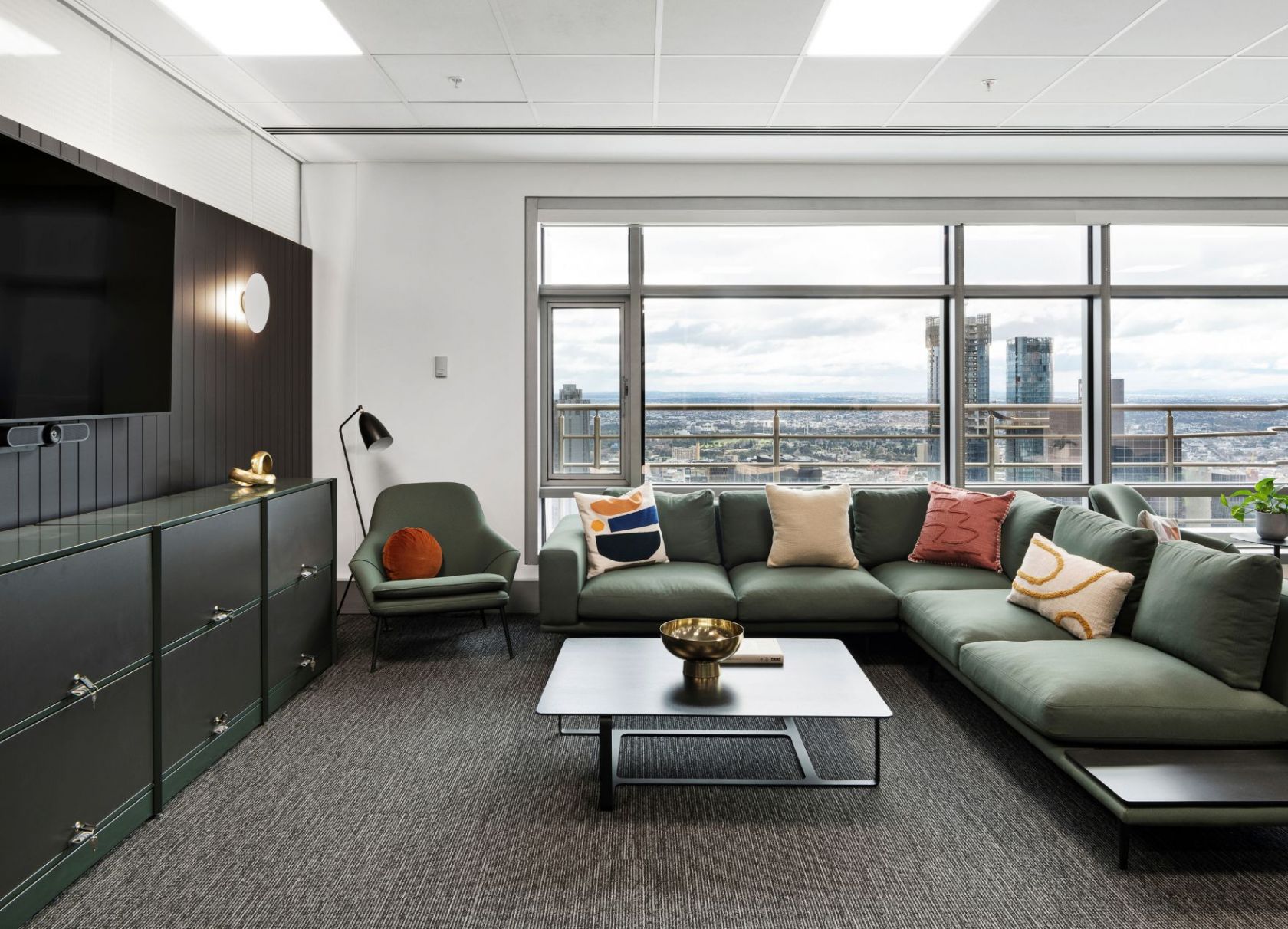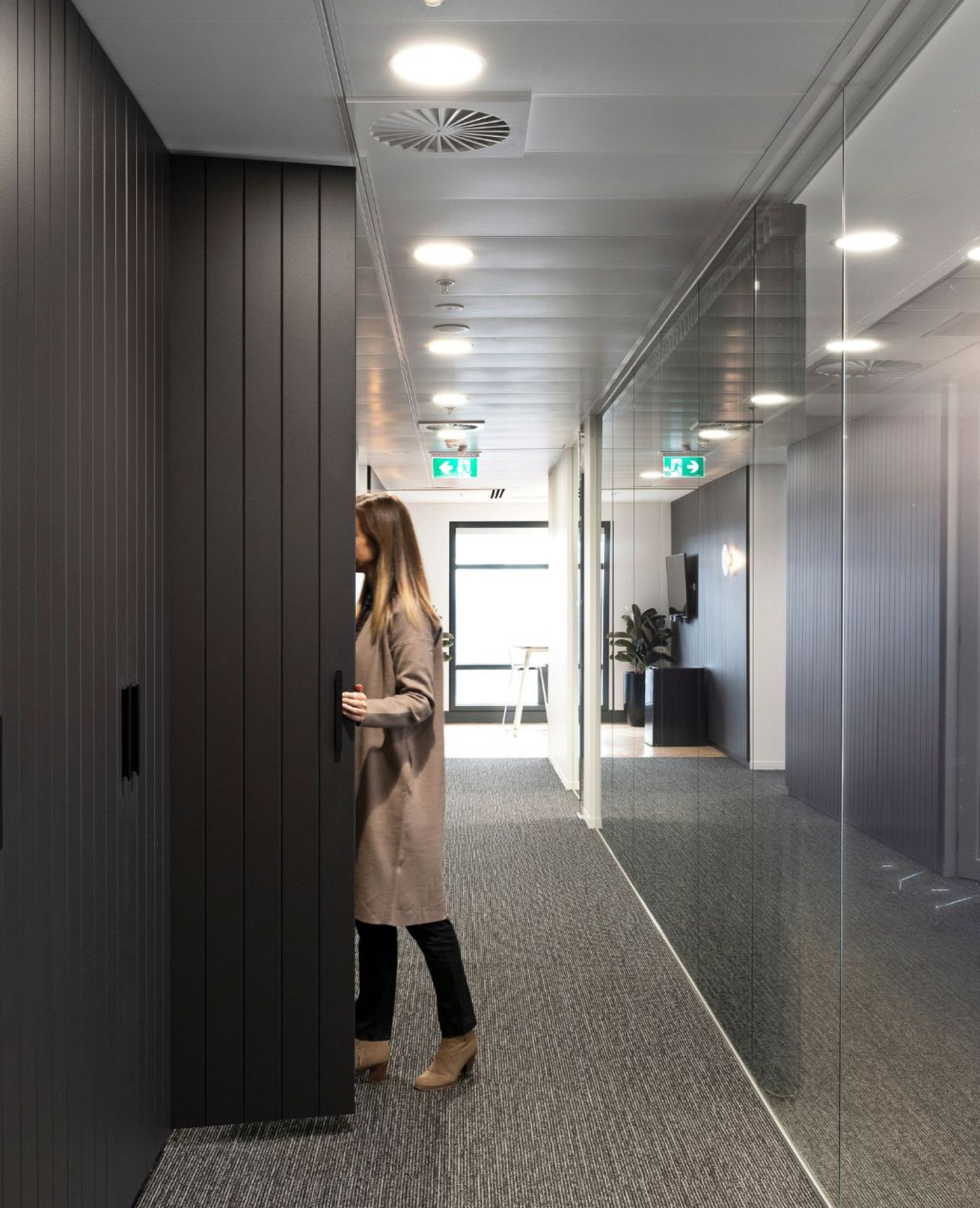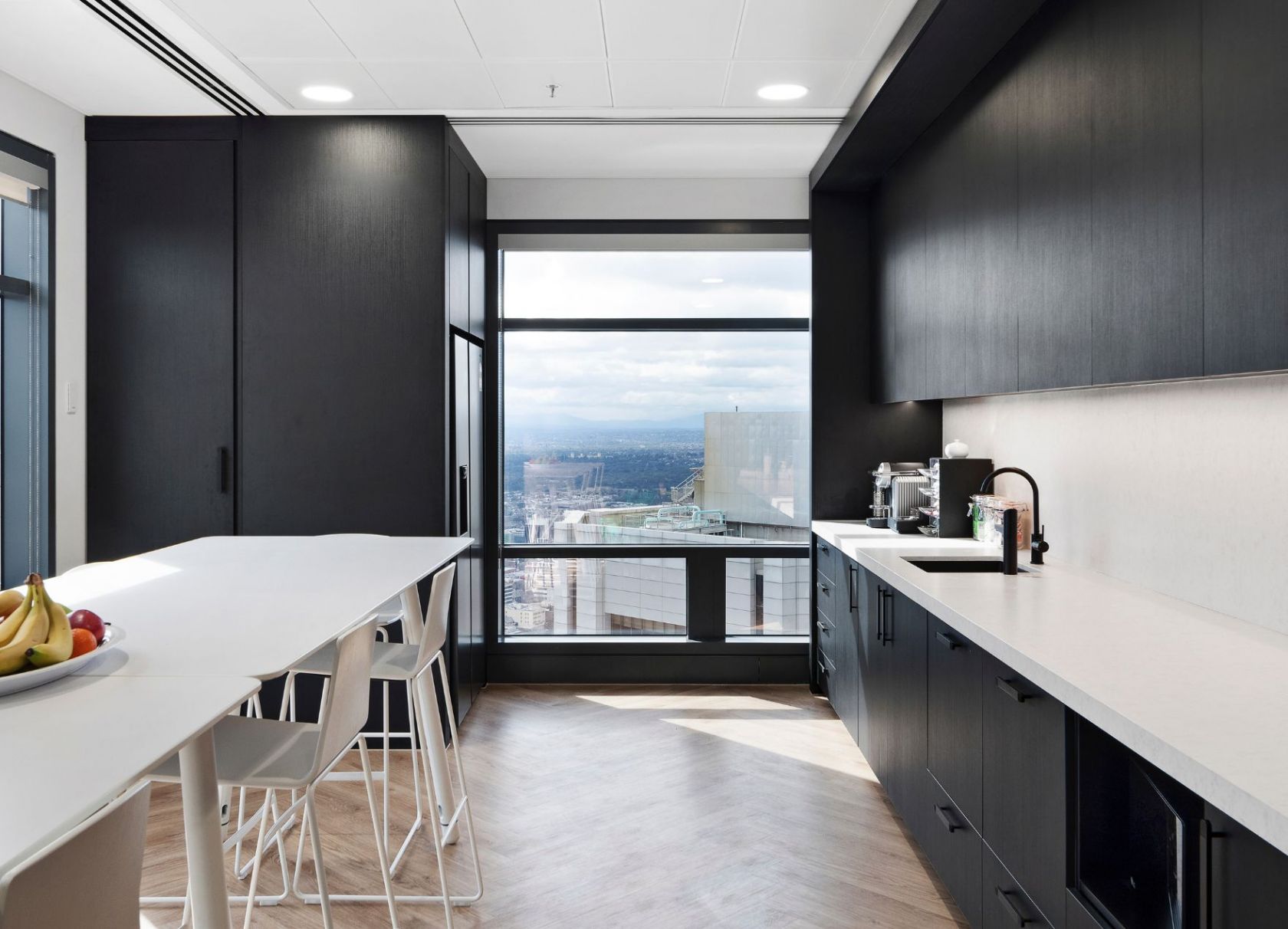 Related Projects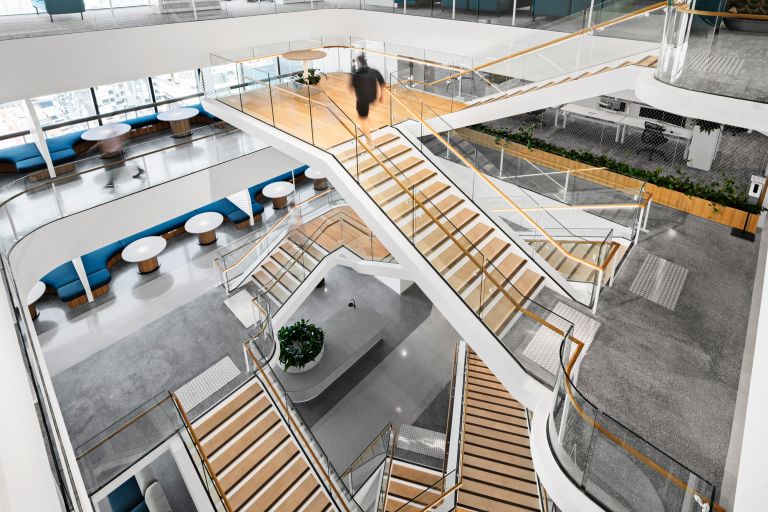 The superfund's dynamic workplace inspires staff to bring member-focused outcomes to the forefront.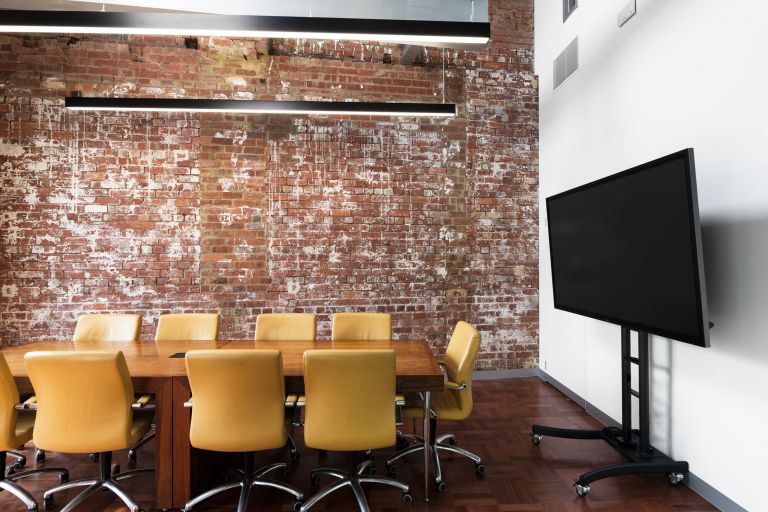 Esri Australia's dynamic Melbourne office caters for the geospatial technology provider's diverse workforce.