Location

611-617 King Street, West Melbourne

Completed

November 2019

Architect

Gregg Winkel Architects

Area

800sqm

Type

Refurbishment

Delivery Type

Fixed Lump Sum

Duration

4 months

Value

$1M - $3M
A dynamic space to complement daily operations
Created in collaboration with Gregg Winkel Architects, our construction team has delivered a dynamic fitout for the nation's leading Geographic Information System (GIS) technology and services provider, Esri Australia.
As specialists in location-based data analytics, Esri Australia is in the business of analysing how people move through locations and mapping customer journeys. As such, it was important for the design of the office to reflect an understanding of how its visitors – both staff and clients – enter and move around the space.
Located on Melbourne's King Street, the dynamic office design caters for Esri Australia's diverse workforce; comprised of professionals from a range of disciplines including geospatial, business analytics, environmental science, cartography, and software development.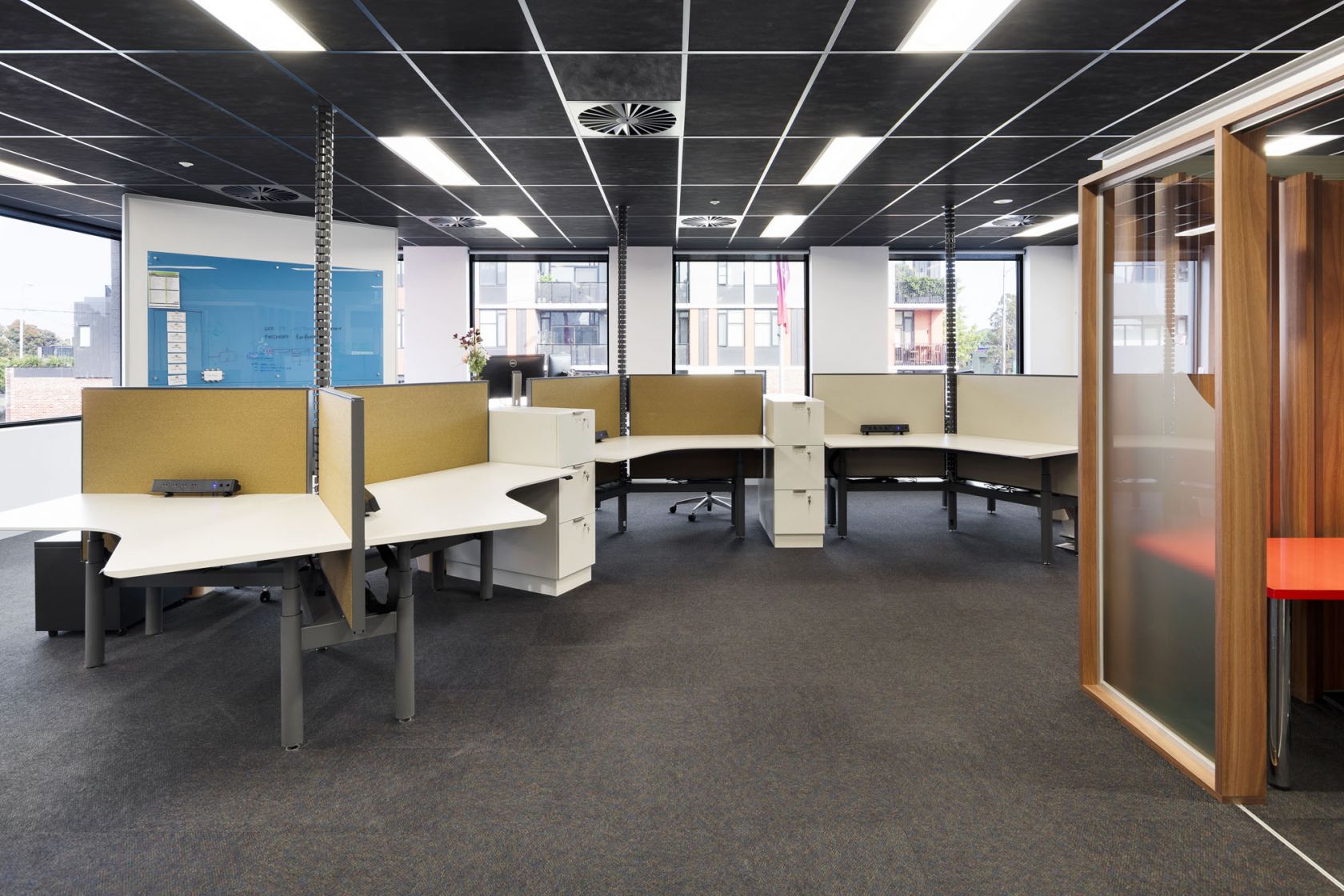 Internal demolition and modification of a 100-year-old structure
Bringing the client's vision to life meant extensive internal demolition of the century-old building was required.
"Various existing structures, including timber floor joists, T&G timber floorboards, steel structural beams, and concrete slab were modified. New structures such as steel structural columns, concrete footing, and block walls were also introduced to suit the new layout," explains project manager, Yi Yang.
In addition, the client requested a comprehensive HVAC system for efficient heating, cooling, and ventilation throughout the building. Our project team installed new roof-mounted equipment and extensive ductwork, working within the limitations of the existing building to ensure the best possible system was available to Esri Australia's workforce.
Direct communication with the client and relevant consultants was established from the outset to promptly devise resolutions throughout the build - this ensured continuity and efficiency in the delivery of the works.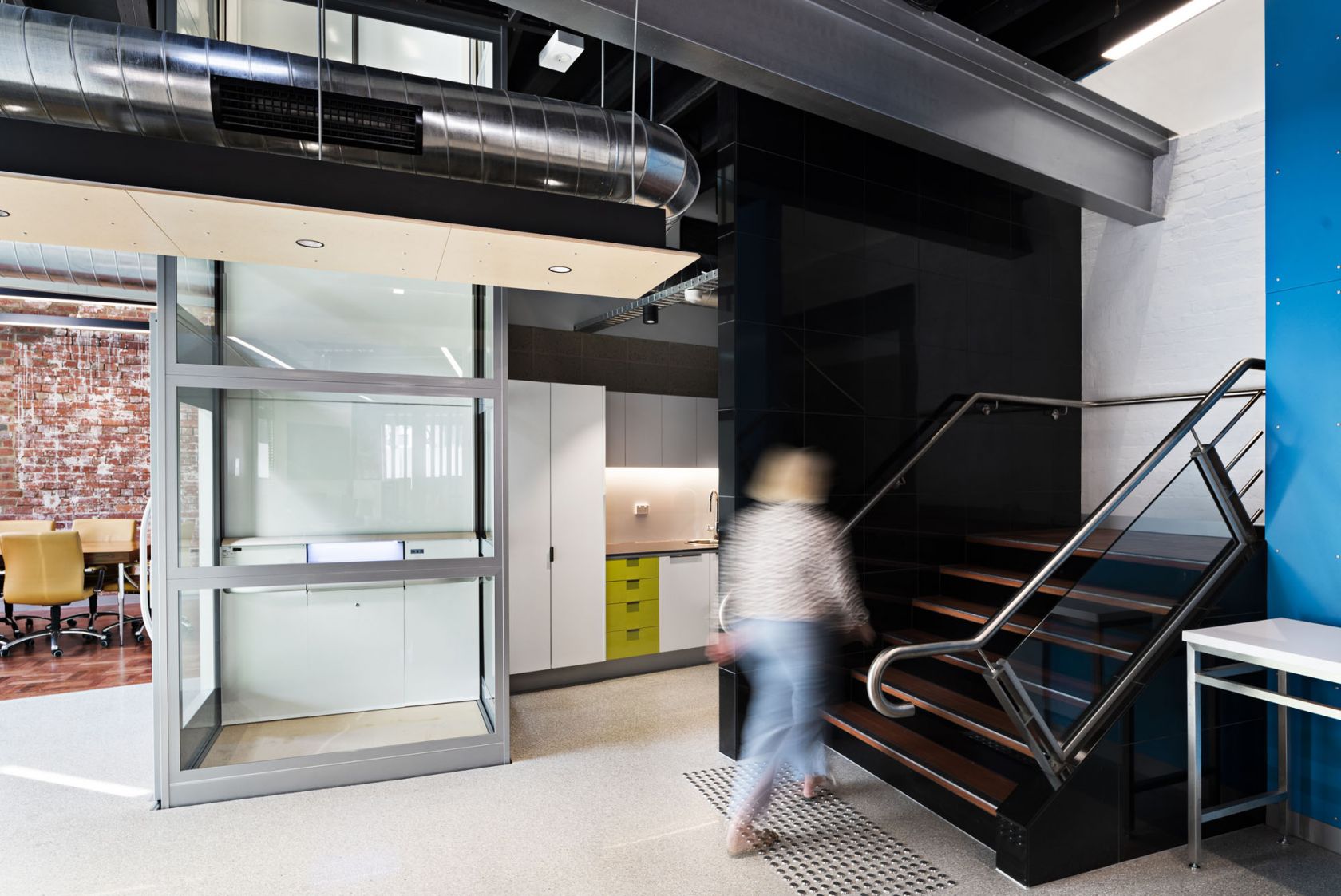 Diverse design elements create a vivid working environment
The resulting space features various workstations to encourage different modes of work, from collaborative to focused. To further promote teamwork and inventive spatial thinking, the office includes multiple 'scribble walls' as well as a formal conference room and smaller semi-private meeting spaces.
Design elements such as exposed red brickwork, honed blockwork, polished terrazzo flooring, and solid jarrah timber feature throughout the office, creating a diverse and vivid working environment. Vibrant bursts of green, blue, and red are a nod to Australia's diverse geography and reflect the colour palette of the company's offices in Brisbane, Sydney, Canberra, Adelaide, Perth, and Darwin.
Related Projects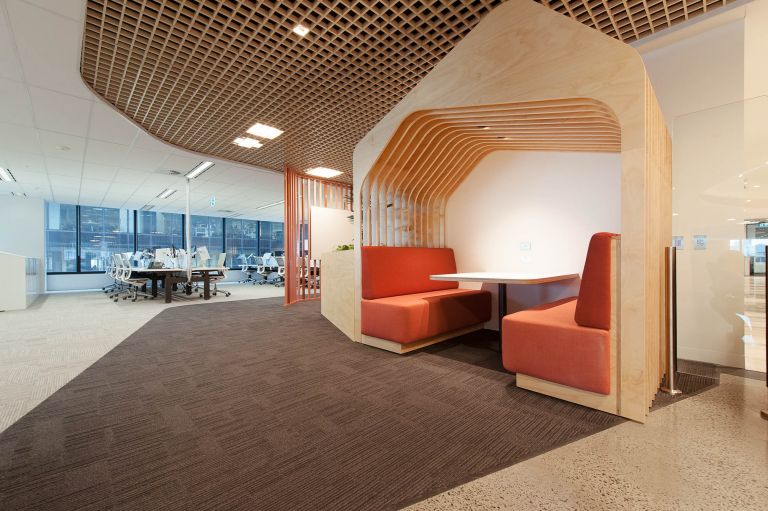 In a move to support the future growth of the business, MLC relocated its Melbourne headquarters, to Collins Square.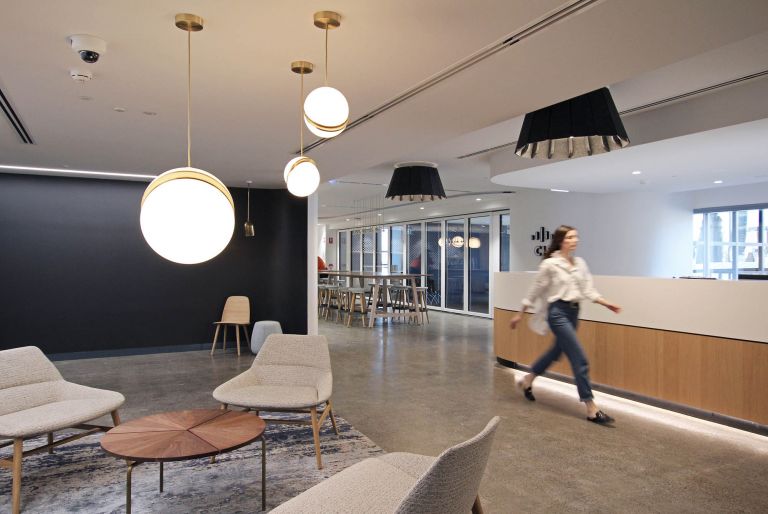 A built space as a tool to enhance workplace productivity while representing CISCO's values surrounding collaboration.