Location

Building 2, 658 Church Street Richmond

Completed

March 2019

Architect

GroupGSA

Area

6,846sqm

Type

Fitout

Delivery Type

Construction Management

Duration

16 weeks

Project Manager

Montlaur Project Services

Value

$10M - $20M
Encouraging a sense of community through the built space
Following two decades of being scattered across three locations, almost 500 staff across 7-Eleven, Starbucks, and R.G. Withers Group have been consolidated under one roof.
Our construction team has delivered the new corporate home for the three companies in Richmond, Victoria.
Making the ordinary extraordinary
The Richmond site presented the ideal opportunity for an intuitive workplace that actively encourages the movement of staff throughout the space and the transference of ideas. The client's new corporate home was to be a built space accommodating the natural evolution in the way today's staff work and behave.
A sense of community, collaboration, and connectedness were the driving factors of this workplace design.
The bright, open workplace is infused with a smooth artistic flow; a fluid design that offers staff the freedom to choose work styles that best suit them. The fitout provides a variety of spaces including focus, touchdown, and breakout spaces – each with varying degrees of visual and acoustic privacy.
Visual dynamism is introduced with bursts of vibrant tertiary colours on an otherwise neutral palette. The restrained use of colour and textures gives the workplace an attenuated elegance, resulting in a built space that embraces renewal and a sense of adventure.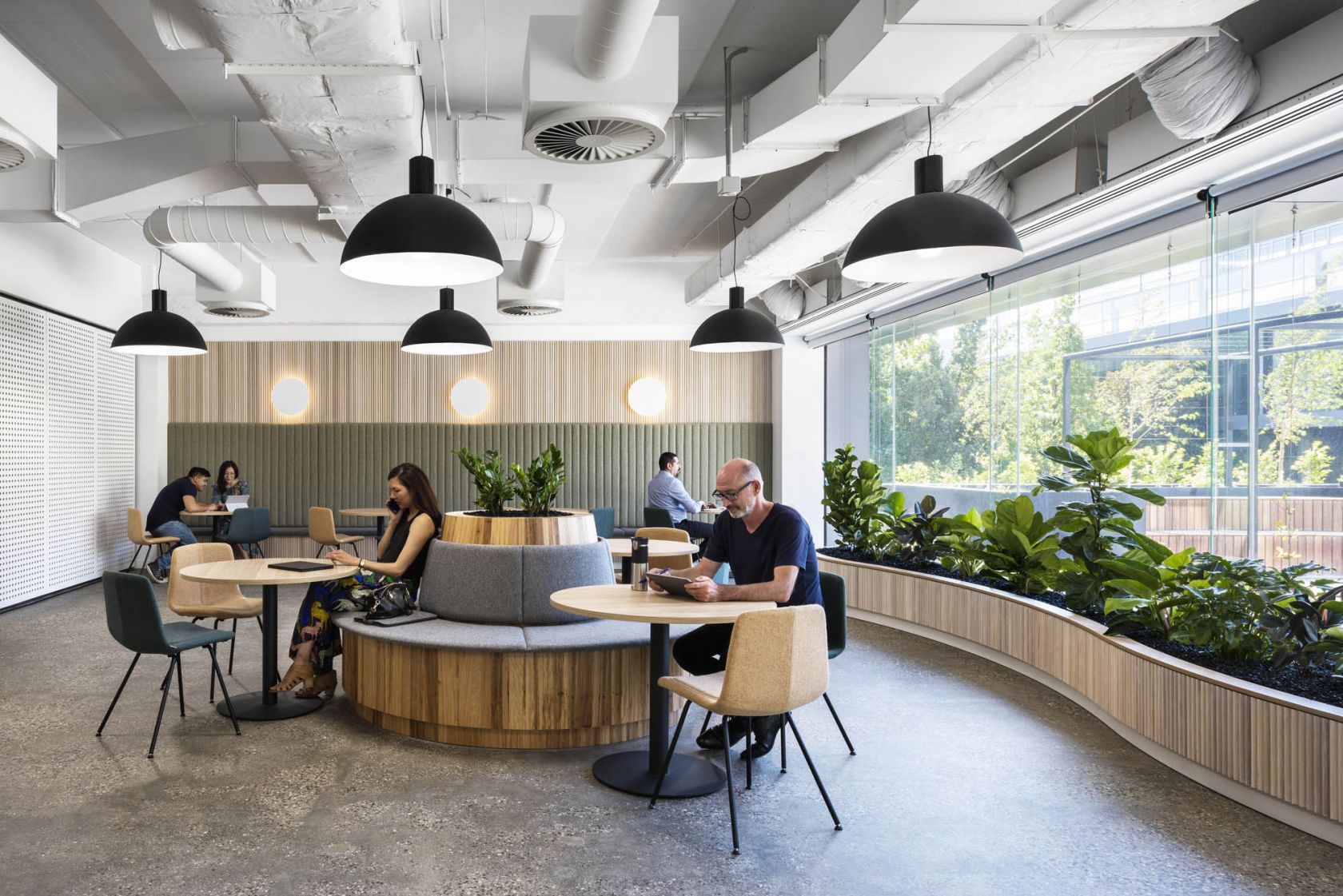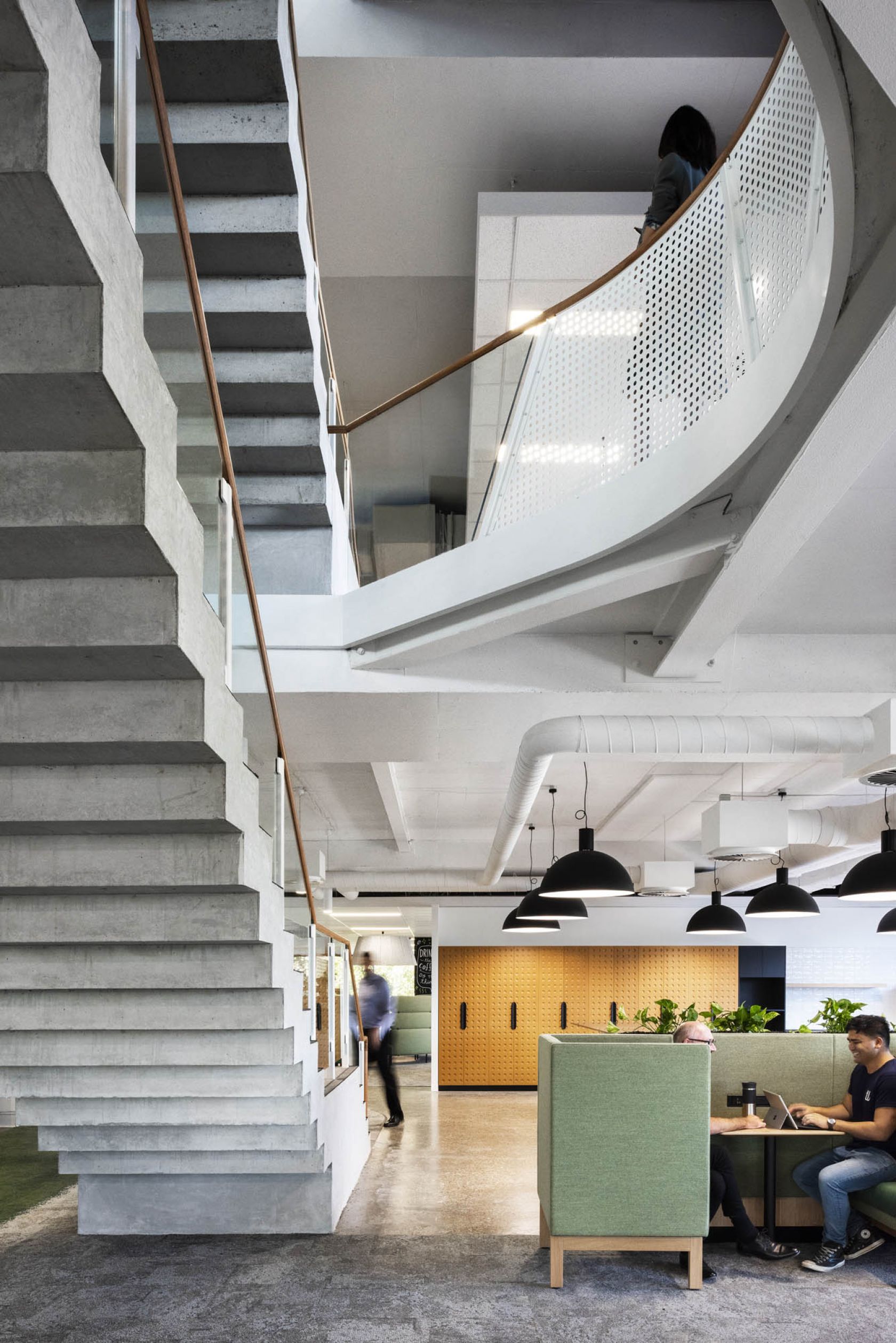 A staircase to keep staff connected
The notion of gathering as a community is responsible for the gravitas of the open-air staircase.
The four consecutive tenancy floors are connected as a unified space for all staff – all levels are connected by sight and sound through two six-metre diameter voids.
The staircase ascends from the second floor up through the heart of the building to the fifth floor. Voids were punched into the floor plate – through 200mm thick concrete – while the existing staircase was enlarged and refurbished to give it a distinct Brutalist touch.
Enabling innovation
Enabling innovation in their staff was the client's key driver – leading to a human centred design. Collaborative areas feature adaptable furniture – including Timba Tables and Slimflex Chairs – to support flexible working styles.
Schiavello workstations are placed along the panoramic windows, offering staff generous access to natural light throughout the day. The staircase remains the key built element, visible from most areas of the office to encourage movement throughout the day and help build stronger connections between colleagues.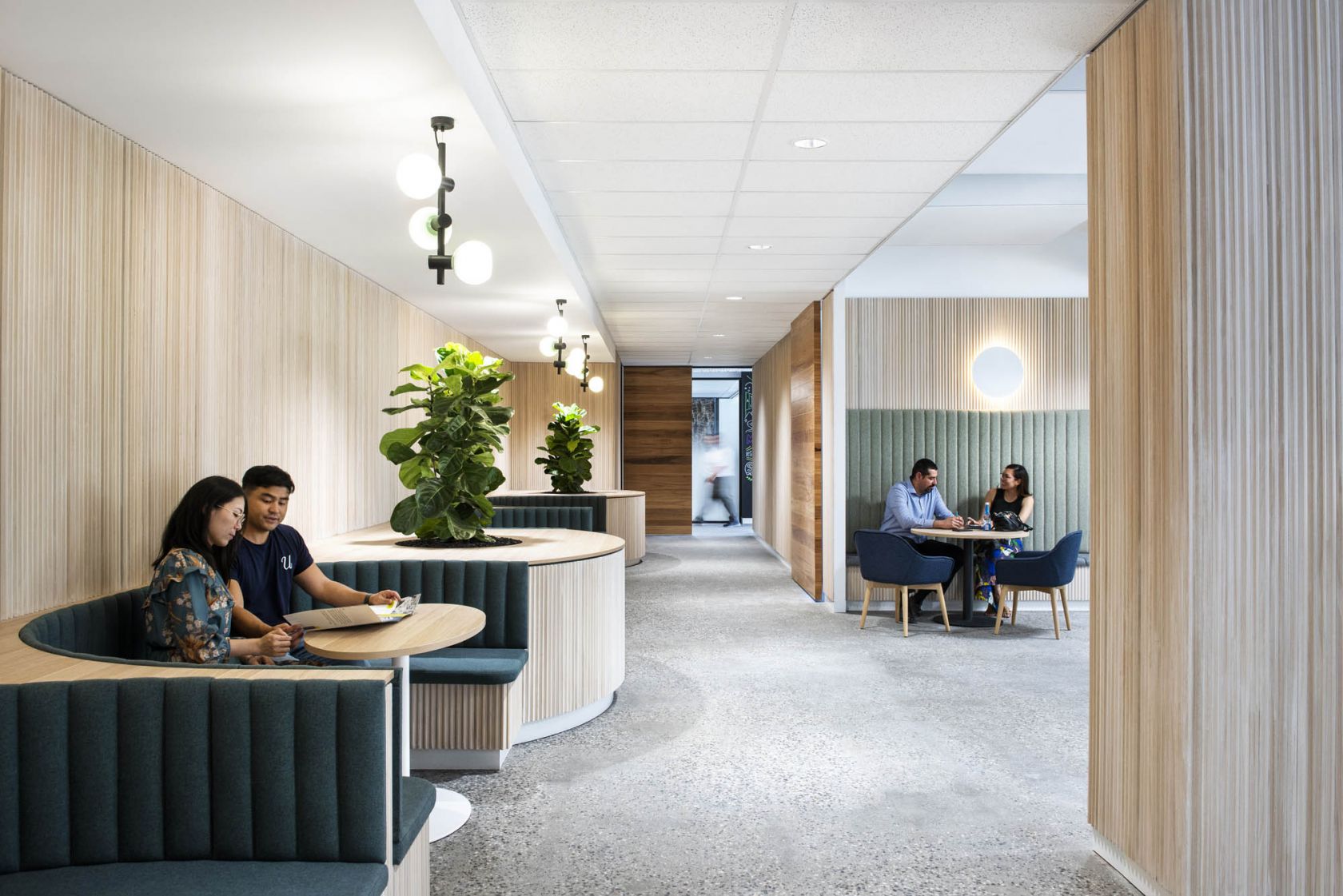 A built space to foster community
The final workplace celebrates the client's core values and is a prime example of how a built space can foster community and interaction.
The tenancy now has an architectural mindfulness that is both enlivening and calming, offering a 'community' experience to bring previously separated staff closer together.
Related Projects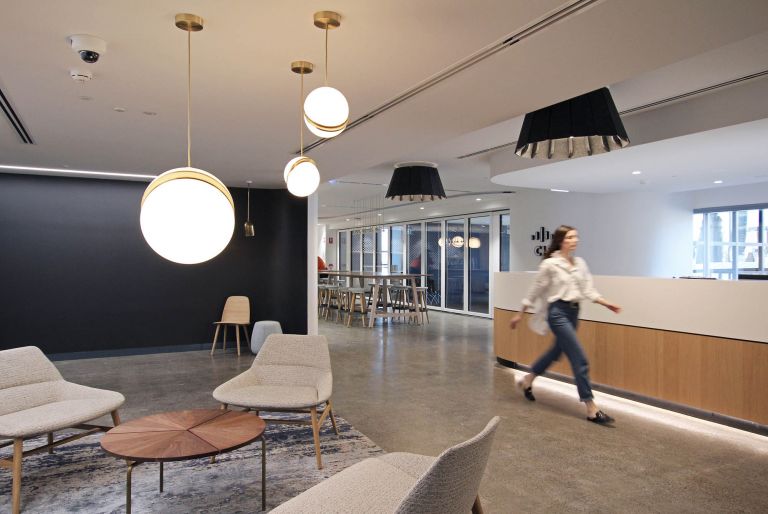 A built space as a tool to enhance workplace productivity while representing CISCO's values surrounding collaboration.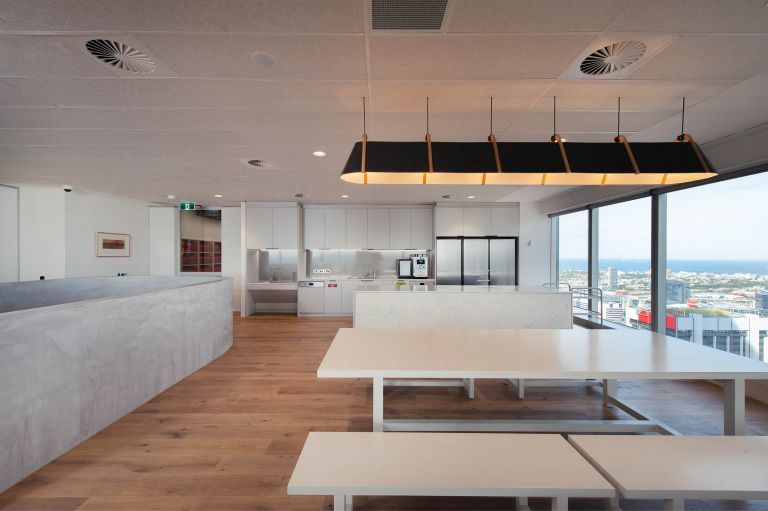 Spanning three levels, this workplace features a dedicated library, multiple office areas, and a central concrete staircase.