Location

Levels 32 – 34, 600 Bourke St, Melbourne

Completed

December 2016

Architect

Capezio Copeland

Area

4,250sqm

Type

Fitout

Delivery Type

Construction Management

Duration

12 weeks

Project Manager

Medland Corporate
Australian Government Solicitor has moved to 600 Bourke Street
The new Australian Government Solicitor (AGS) office spans three levels; featuring a dedicated library, multiple office areas housing Schiavello Systems workstations, a large breakout space and a central concrete staircase adjoining the three floors.
Concrete cladded staircase
The project prominently features a newly constructed structural steel staircase with concrete look cladding. The cladding is more than an aesthetic element; it also ensures functionality and heightens the longevity of the structure.
The concrete aesthetic, together with the black steel balustrades gives the stairwell a distinctly Brutalist appeal rare in 21st Century office spaces. Beginning on level 32, the staircase is an immersive experience, opening up to a half-height stair within the level 34 breakout space.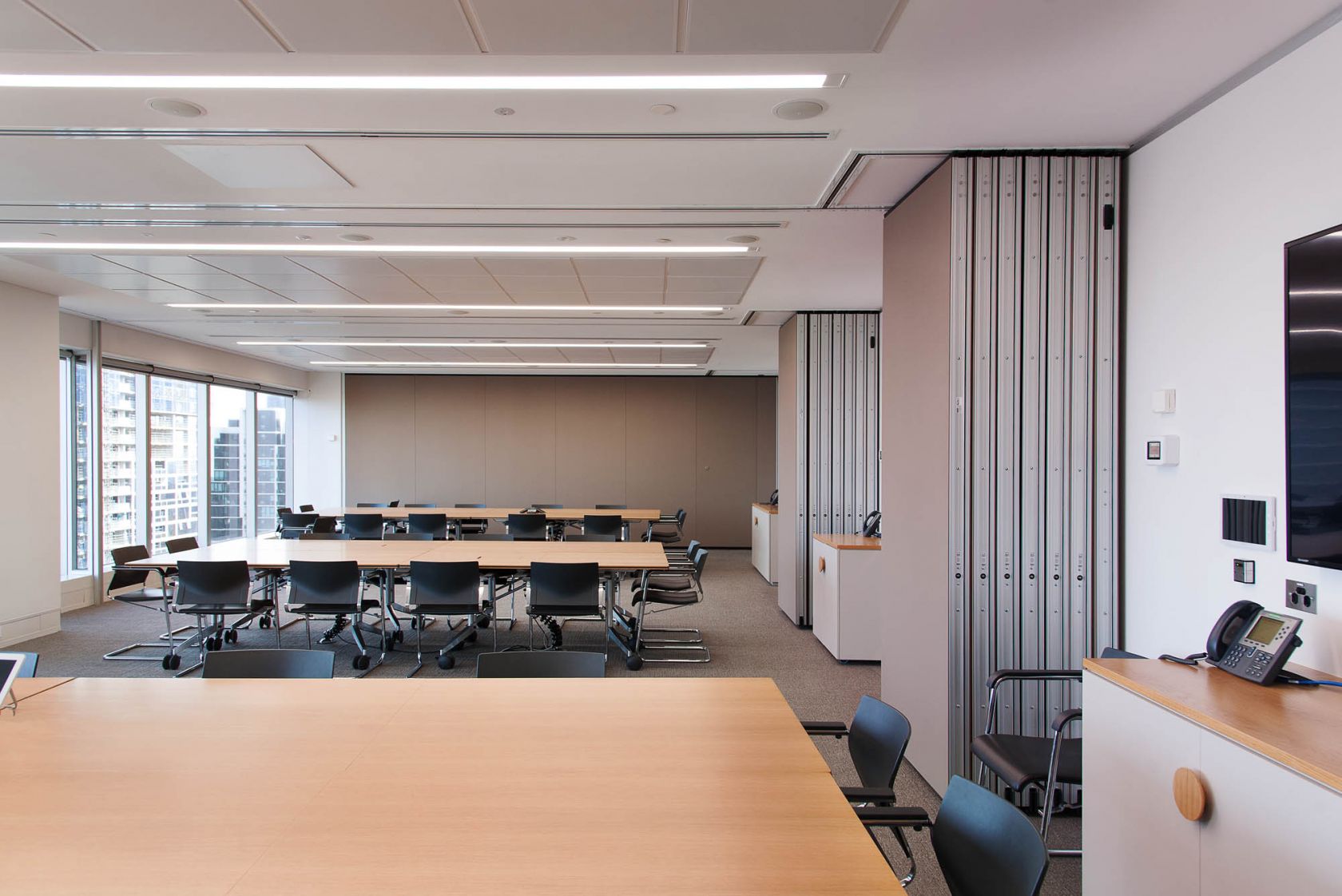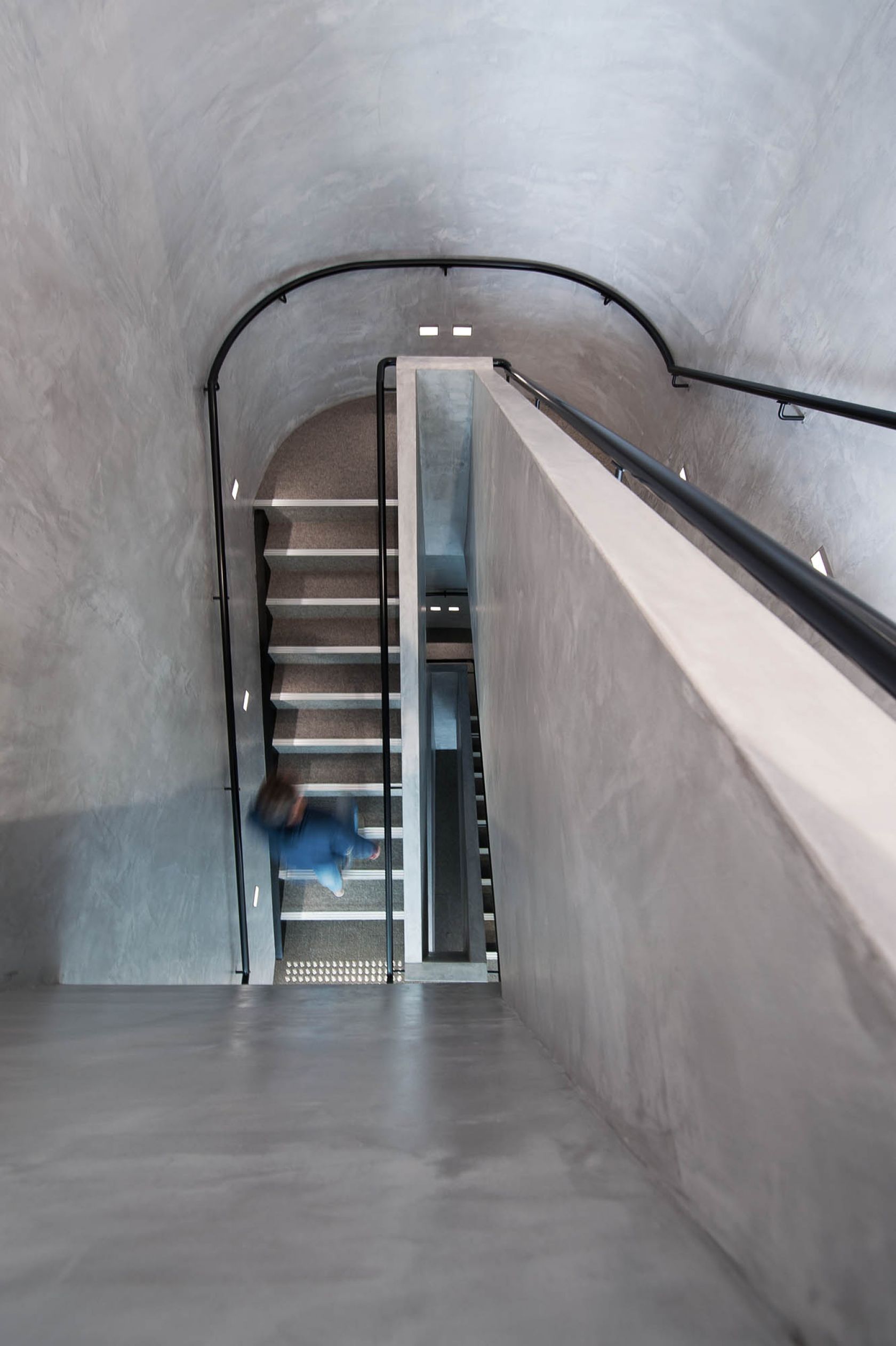 An abundance of natural light
Characterised by sleek, modern furnishings and an abundance of natural light, the breakout space counters the raw concrete texture of the stairwell. This space clearly embodies the client's focus on staff health and well-being. The large kitchen area, ample seating, and lofty views immediately energise the space.
Minimising noise and waste
The breakout space also features acoustic absorbing fabric, helping to minimise noise. The existing ceiling tiles were wrapped in the acoustic fabric and reinstalled. Repurposing elements allowed our VIC construction team to actively reduce the amount of waste produced during the project.
Related Projects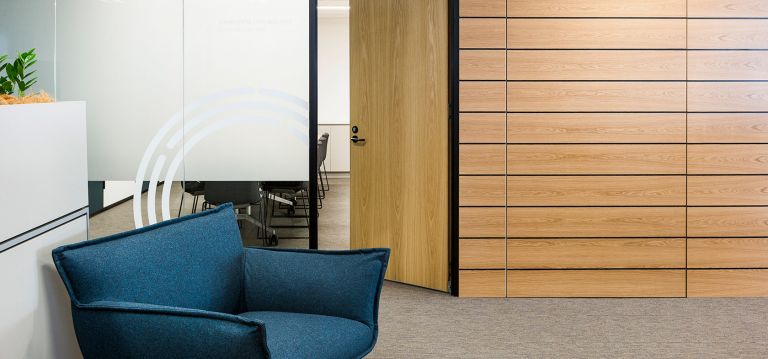 Designed by Capezio Copeland, this complete workplace fitout was delivered on a tight programme with an early handover.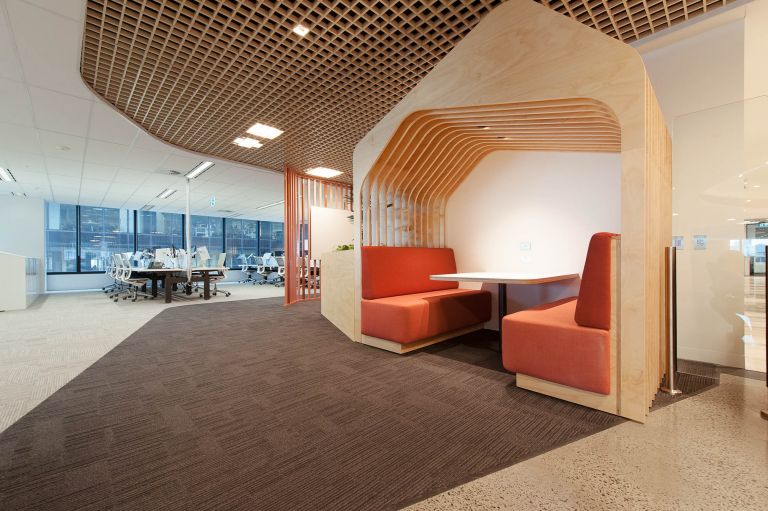 In a move to support the future growth of the business, MLC relocated its Melbourne headquarters, to Collins Square.