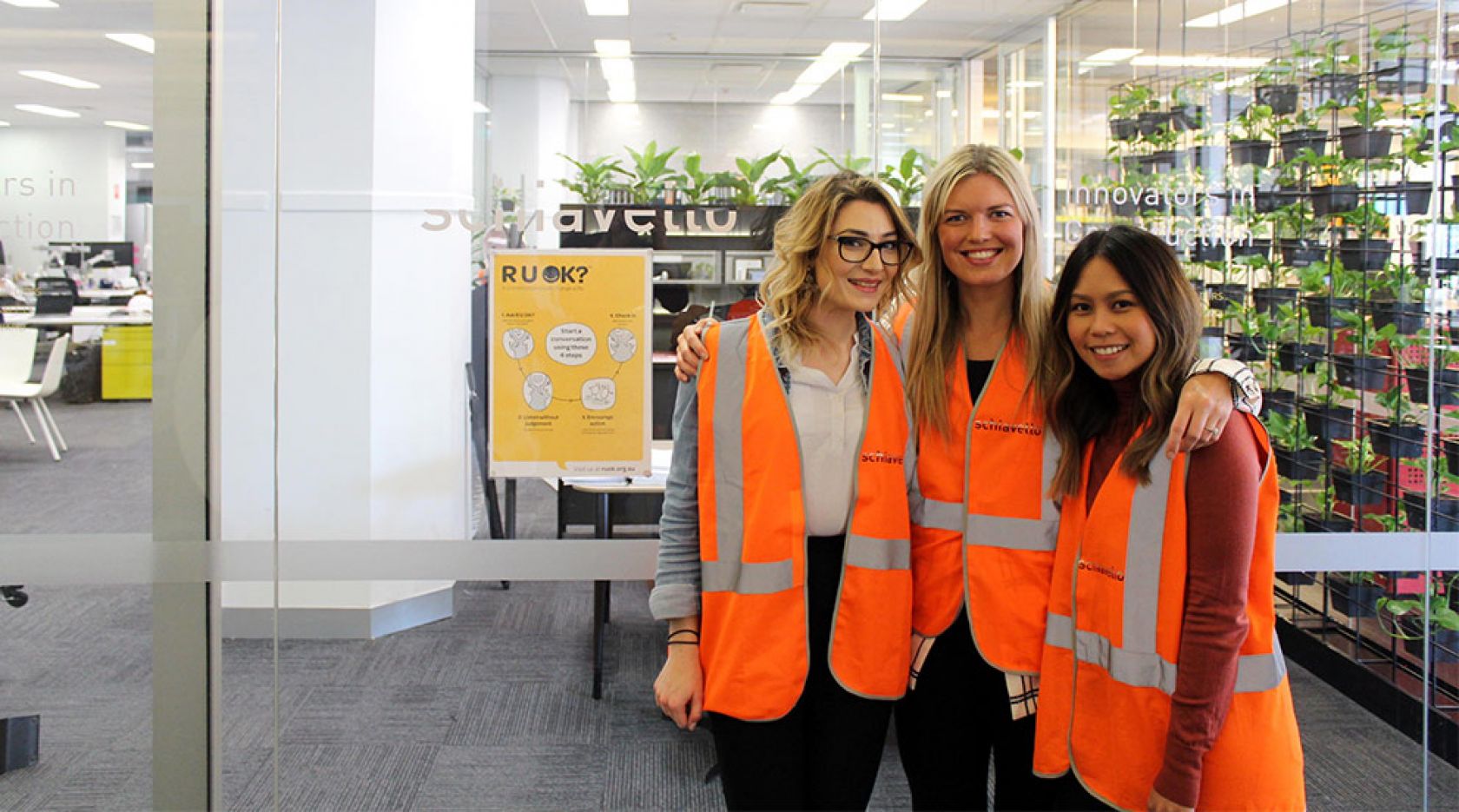 Schiavello takes part in R U OK? Day
---
On Thursday 13 September, Schiavello Construction offices nationwide took part in R U OK? Day. Our aim was to not only bring awareness to mental health and suicide prevention, but also to check in with our friends, colleagues, and clients to see how they're doing.
We don't believe in shying away from mental health issues. Throughout each of our offices in NSW, SA, QLD, and our head office in VIC, we encouraged all our staff to ask each other "are you ok?"
In the week leading up to R U OK? Day, we prompted the conversation by putting up posters encouraging everyone to stay connected, hosting a BBQ for our clients and contractors in SA, included the topic in our toolbox talks, and empowered everyone to meaningfully connect with the people around them.
Conversations need to happen everyday; "so don't be afraid to ask –all you need to do is listen, understand, and show that you're there to support. Sometimes a conversation can help clear the mind and give another person some perspective," says Christopher Schiavello, Director and State Manager Schiavello Construction NSW.