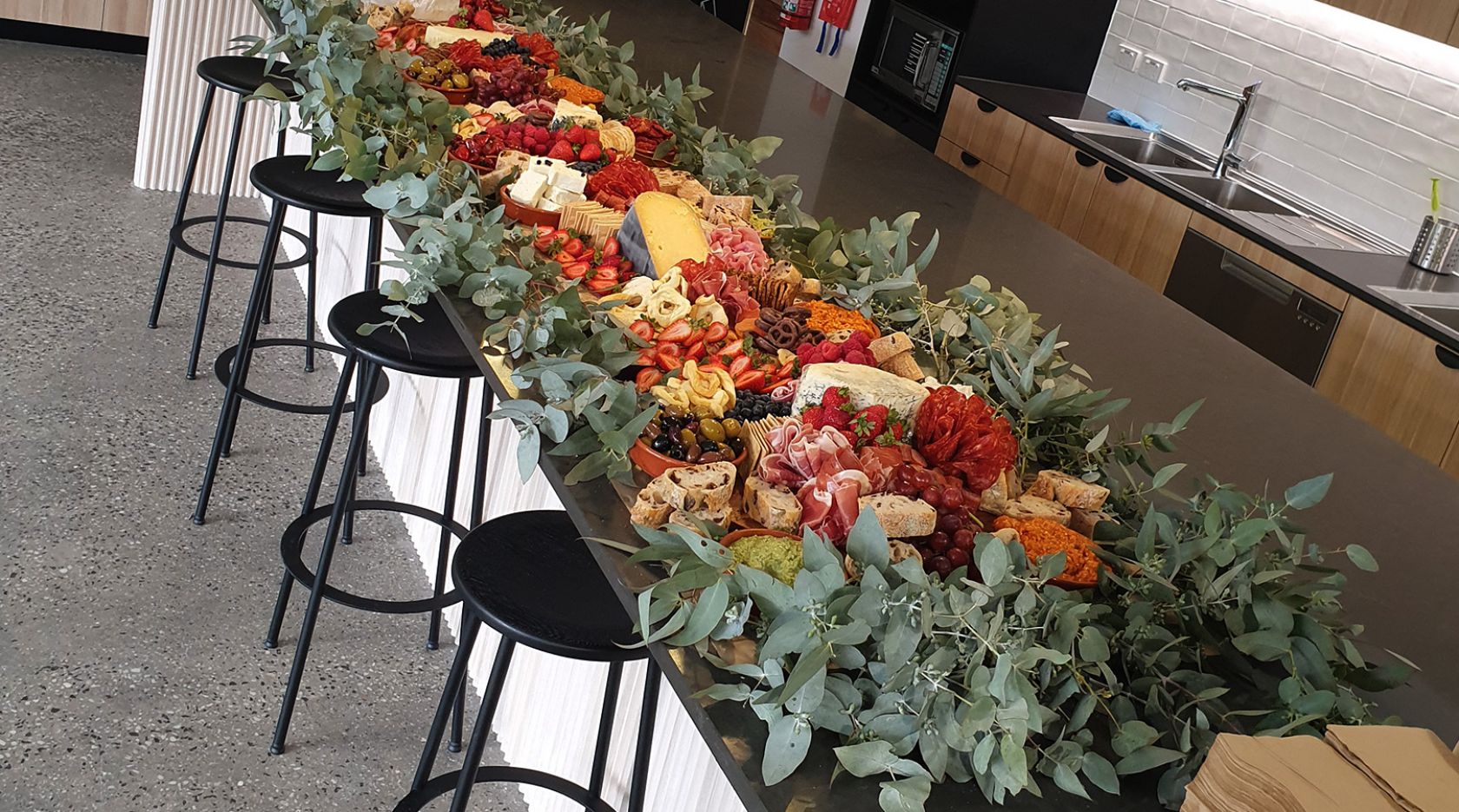 Connecting people beyond the build
---
In early March we delivered the new corporate home for sister companies 7-Eleven and Starbucks, as well as parent company R.G. Withers Group as they relocated from three different locations around Glen Waverley to Richmond.
The consolidation of the three brands signifies R.G. Withers Group's commitment to connecting their people. As the client values the human connections among their staff, we decided to officially welcome staff to their new office on their move-in day.
We wanted to help our client drive their commitment to their people. What better way to bring everyone together than with food?
Our team organised the celebration of bringing together nearly 500 staff under the one roof – a gathering centred on a generous grazing platter at the ground floor breakout space.
"Not only was this the perfect opportunity for staff across the three consolidated companies to get to know each other, but it also gave them the chance to speak to the teams who built the five floors of workspaces – including the team from Schiavello Construction and Montlaur [Project Services]," adds Lauren.