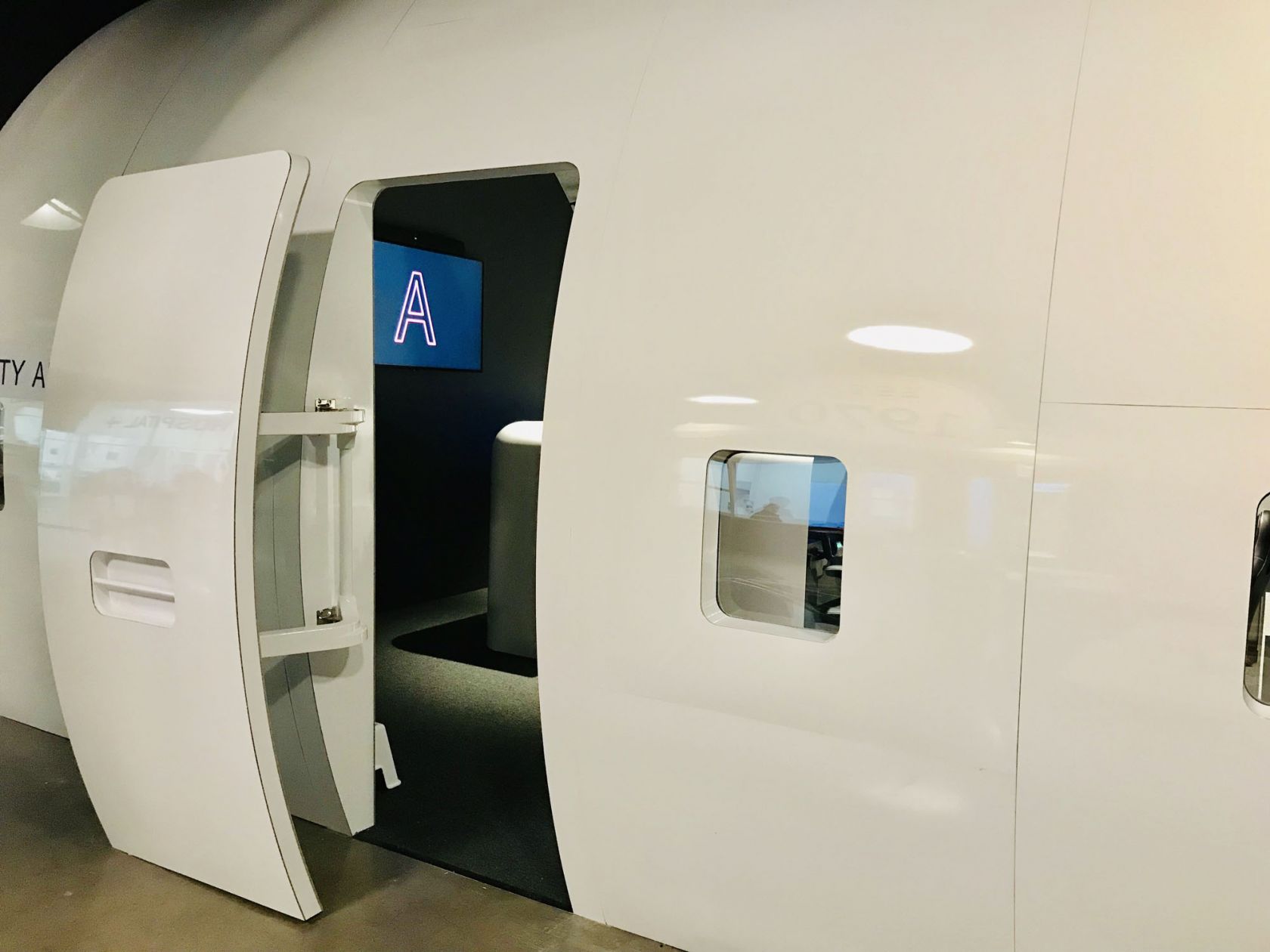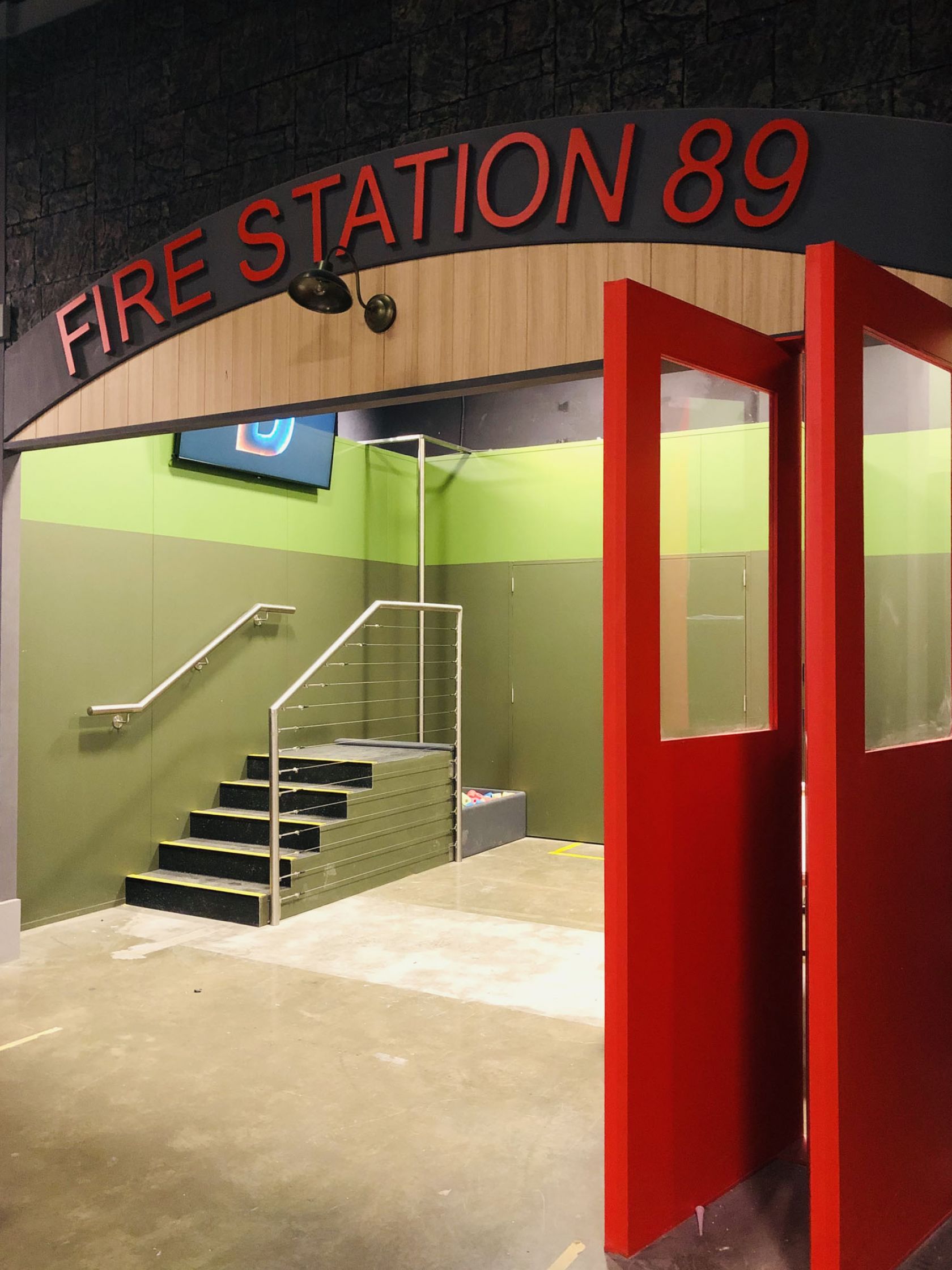 Edutainment theme park quickly becomes a reality
Students, children, and their families will soon be able to experience the immersive DreamCity edutainment theme park at DFO's South Wharf. The fire station, science lab, TV studio, hospital, and aviation academy have been brought to life with signage and specialist fixtures.
Wannabe pilots are sure to love the life-size plane structure that houses the fully interactive aviation academy. Produced by our in-house manufacturing team, the impressive edifice was recently assembled on site, and even features a door that operates like the real thing.
The TV studio is equipped with a green screen and teleprompter, while children will relish in playing firefighter, extinguishing the burning building with the assistance of augmented reality extinguishers.
Once complete, primary-aged children will have the opportunity to perform a range of high-tech occupations in role play activities complete with relevant costumes and tools. They will develop important life skills and abilities as they immerse themselves in the child-run city.