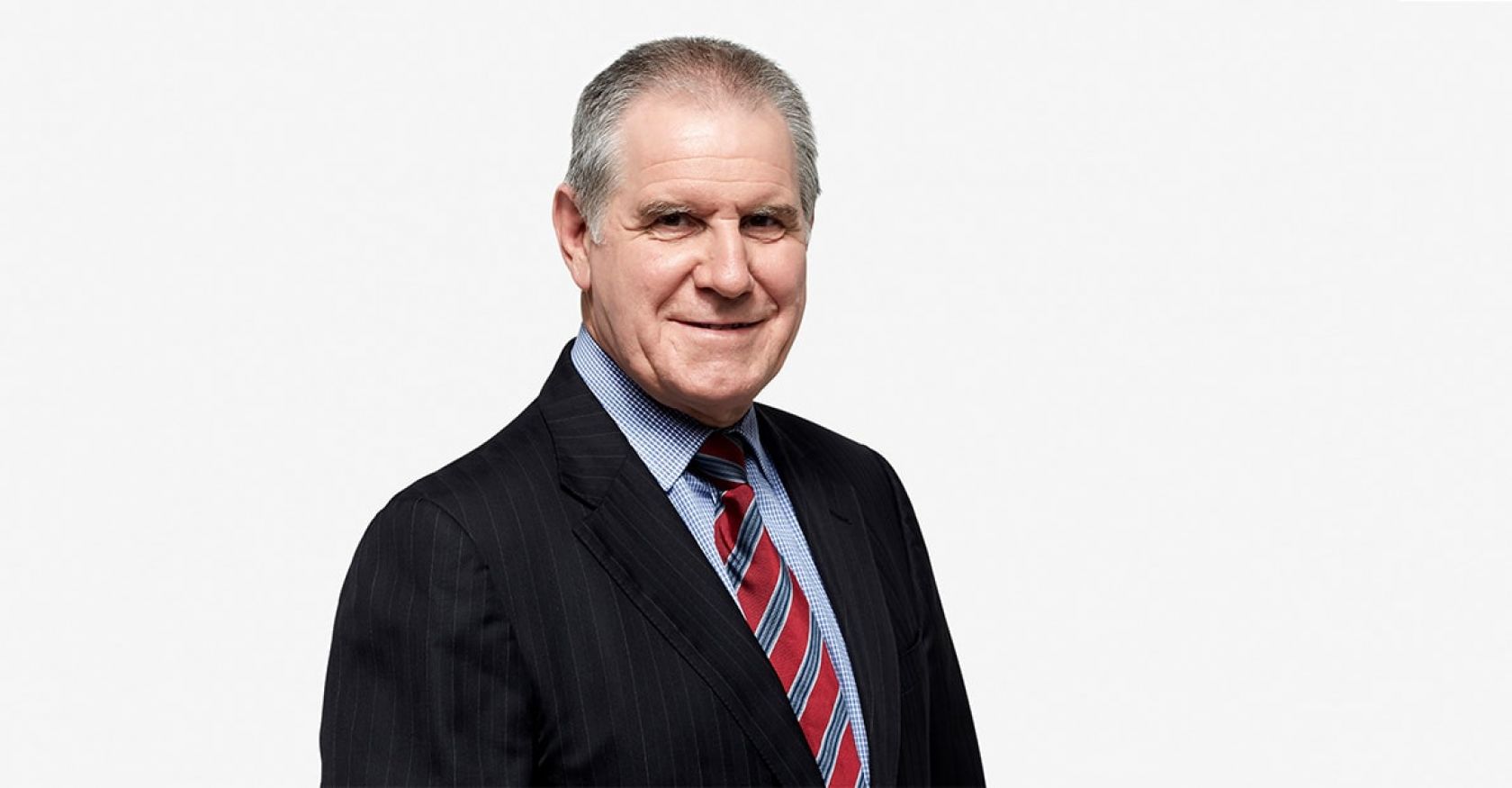 A loyal leader
---
After 38 years with the company, Richard Halasa, Director and State Manager Victoria, has announced his retirement from Schiavello Construction, effective 31 December 2019.
Richard began working on building sites with his father at a young age. This early interest and introduction to construction drove him to enrol in the building construction course at Swinburne Institute of Technology. After receiving his diploma, Richard commenced his construction career within the corporate sector.
"I found the bureaucracy in some organisations stifling and an inefficient way to do business. When the opportunity to work for Schiavello arose, I quickly knew after my first meeting with Tony Schiavello, that the business focus was on the client and getting the job done," he reflects.
Attracted to the family business archetype, Richard commenced his role at Schiavello in 1981 as a building estimator within the Victorian fitout business. At this time, the construction business was in its formative years and required a 'jack-of-all-trades' approach. Here, under the leadership of Tony and Joe Schiavello, Richard gained a comprehensive understanding of what it takes to manage a business successfully.
Throughout his time, his astute attitude towards business development saw him as a pioneer in many aspects that define the company today. Richard was pivotal in the international expansion into Singapore, and in 2008, he established the Schiavello Construction office in Sydney.
"Pushing the boundaries and being instrumental in the development of company milestones are career highlights for me," he says.
Over the last 20 years, Richard has led and managed the Schiavello Construction Victorian business, growing it from a modest team of eight to an established team of fifty professionals. Richard's success in this role is a testament to his adaptive leadership style and respected industry knowledge.
I believe it's important to impart my knowledge and understanding of the industry to the team, as they are the next generation of leaders,
A loyal leader, Richard has made a significant mark in the company's 53-year history. His dedication not only to Schiavello but also to clients exemplifies his legacy.
When asked what he will miss most about Schiavello, his answer is simple. "The people," he says adding, "You have to be able to wake up in the morning and have a reason for waking up. For the last 38 years, it's been all about seeing the people I work alongside each day and the clients I've serviced in the workplace for so many years. They have become family."
We thank Richard for his 38 years of service to the company. His dedication to building the success of the company will remain embedded in Schiavello's rich history.
Continuing success
---
The Victorian business will continue to flourish under the current leadership group with Construction Director Daron Johnson, and newly appointed Director and State Manager, Luke Steele.
Our Victorian business has a strong track record within the industry. I look forward to maximising the strength of our team and expanding our market presence to its full potential,
Luke will move across from South Australia where he has developed a strong team that has seen significant growth under his leadership. He will assume the role in January 2020.