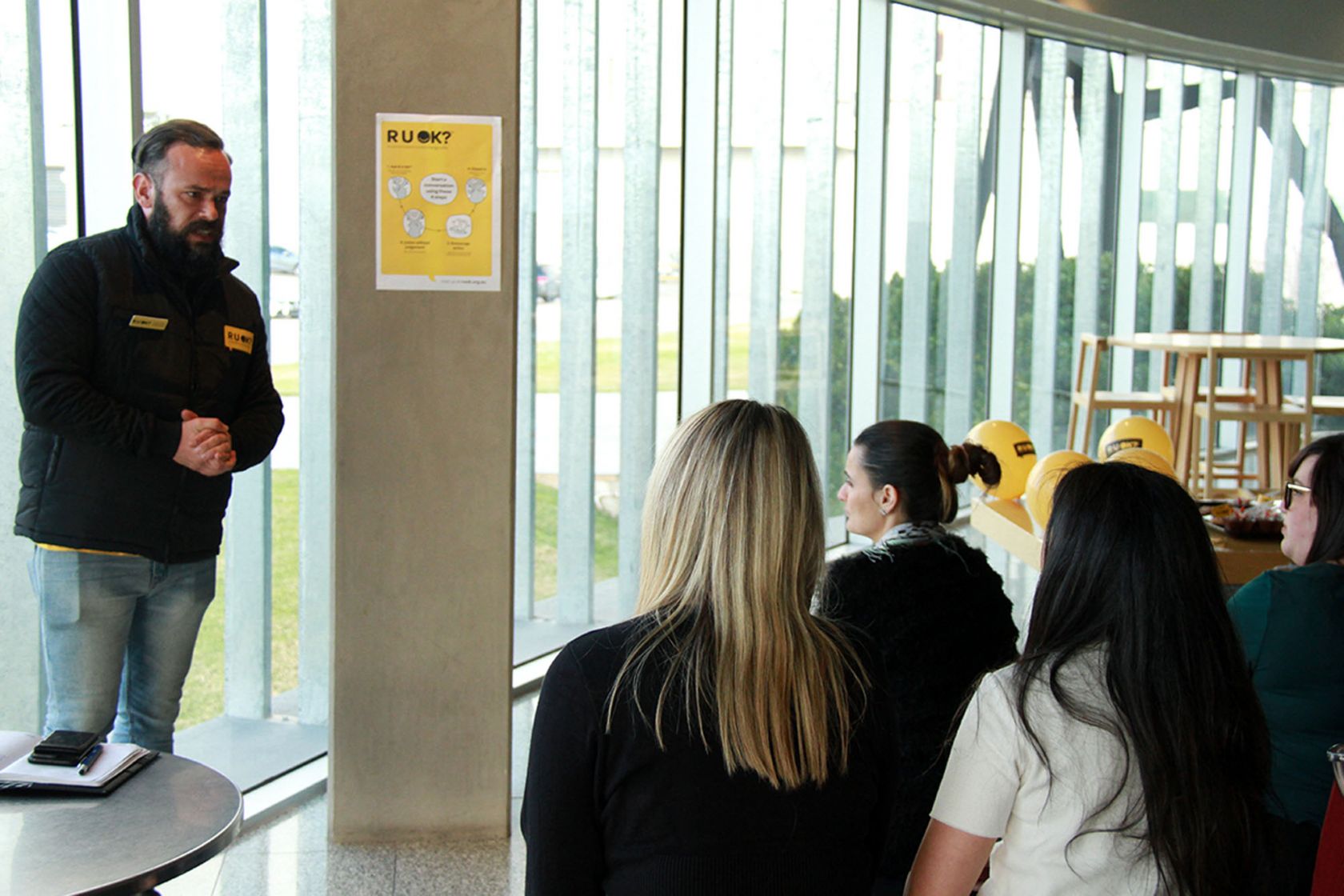 All it takes is one question, and you could save someone's life
---
On Thursday 12 September, Schiavello Construction offices nationwide actively encouraged staff to stop, think, and ask each other "R U OK?"
This message resonated through our state offices, as teams came together to start the conversation about the importance of mental health and suicide prevention. Walls were filled with posters prompting staff to trust the signs and take the time to check in with each other.
The conversation continued as we held BBQ's with clients, on-site mental health awareness talks, and our head office staff had the privilege to hear from R U OK? community ambassador, Michael Popovski.
The construction industry has one of the highest suicide rates in the country. By bringing awareness to mental health and continuing the conversation with each other, we aim to change the statistics and make a difference.