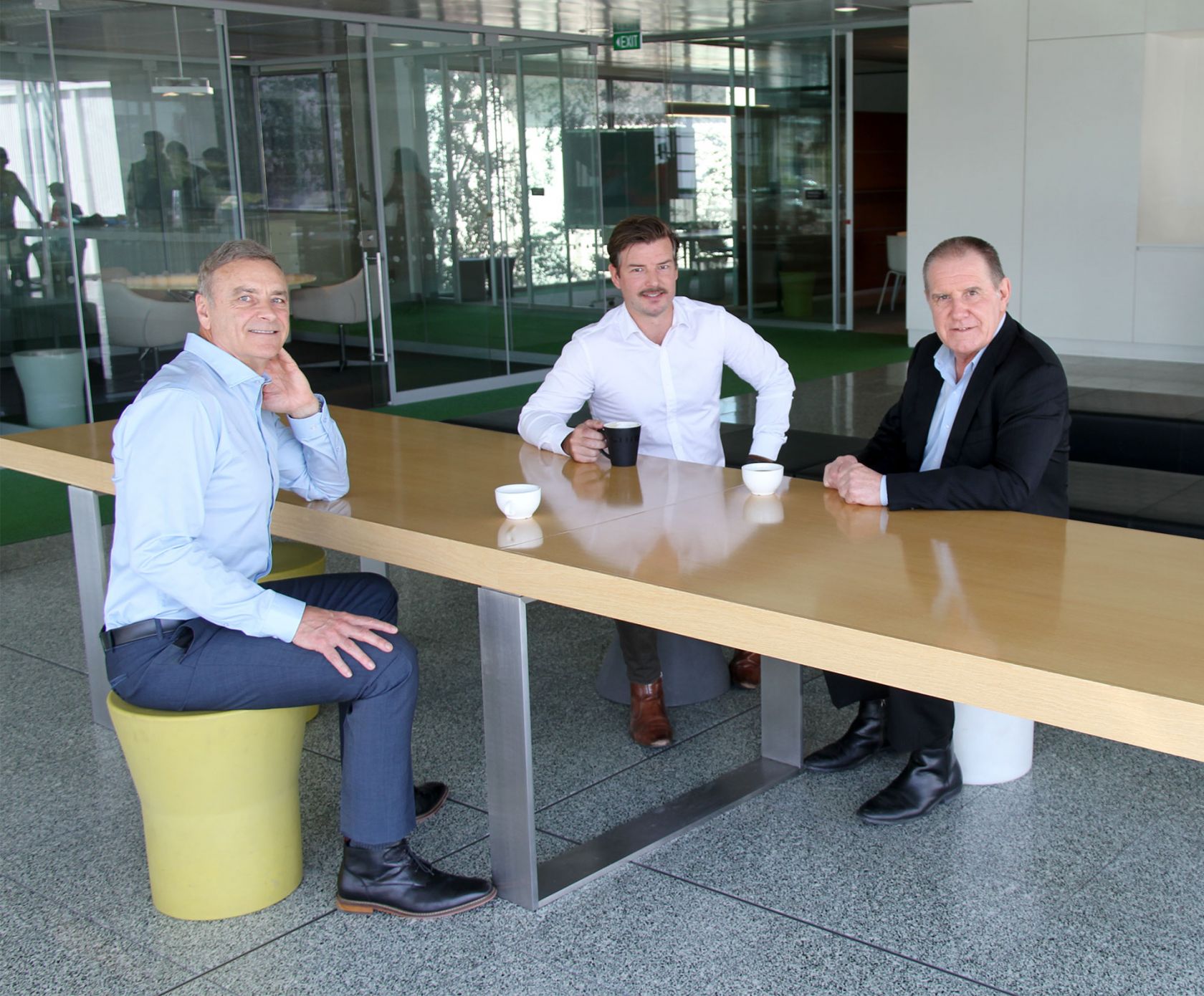 Affirming our commitment
---
The largest of Schiavello's four construction businesses, Schiavello Construction Victoria brings with it a rich history. Initially established as an office fitout company, the business has since grown into a prominent player in the broader Victorian construction industry – facilitating new construction, refurbishment, and heritage restorations across the state.
With only eight team members at the time of its inception, the Victorian construction arm has since grown into an established unit of 50 professionals and continues to excel in the competitive construction market. As such, the business has built a reputation for its quality workmanship, technical expertise, and unwavering commitment to clients.
Achieving this level of industry influence is only made possible from the inside. With over 38 years of industry experience, Richard Halasa explains a stable and proficient staff base contributes to Victoria's overall success.
Our strengths lie in the longevity of our employees, especially those with specific trade backgrounds. The years of experience our staff have acquired working through the business inherently builds this success and industry reputation.
Contributing to this reputation is the impeccable delivery evident on all projects. Coupled with confidence, the ability to maintain this level of service is what drives quality outcomes for clients.
"While everyone has their own definition of quality, the name Schiavello has an intuitive association with excellence. Clients understand we uphold high expectations on the quality of our work, and this confidence allows them to say, 'if Schiavello's going to do it, it's going to be done right and well,'" explains Luke.
As the business progresses through its new phase of leadership, the importance placed on staff and clients will remain at the centre. By maintaining a hands-on approach, Daron's knowledge of the Victorian construction market will ensure we continue achieving quality on site as well as delivering on our client's aspirations.
The service and experience our clients have received from Schiavello in the past will be as good, if not better in the future. Luke and I come from trade backgrounds so we understand how critical it is to provide a seamless project delivery for clients - this starts with us. I will continue working on the ground with the project teams managing day-to-day operations, while Luke will ensure our strategic direction is set.
Most significantly, the leadership transition allows for the opportunity to recommit to clients in the way of further developing relationships, as Luke explains.
"We have some client relationships that extend beyond 20 years, and as we enter this new phase, there's an opportunity to reconnect and demonstrate our commitment to their success," says Luke.
In essence, through this changing period, clients will receive the same service and commitment, yet will experience it through a renewed lens. By evolving and nurturing existing and future relationships, the business can provide a holistic service to clients that capture their needs efficiently and innovatively.
Leadership transitions present companies with many opportunities for new learnings, fresh ideas, and the positive reinforcement of inherent company principles and values. Looking towards the future, Luke aims to create a stronger presence for Schiavello in the Victorian market by delving deeper into previously untapped sectors.
We aim to go beyond the build; this is about creating stronger partnerships and taking a collaborative approach to devise progressive solutions for our clients. I'm excited by the opportunity we have to broaden our scope across multiple sectors, and invigorate the Schiavello Construction identity.