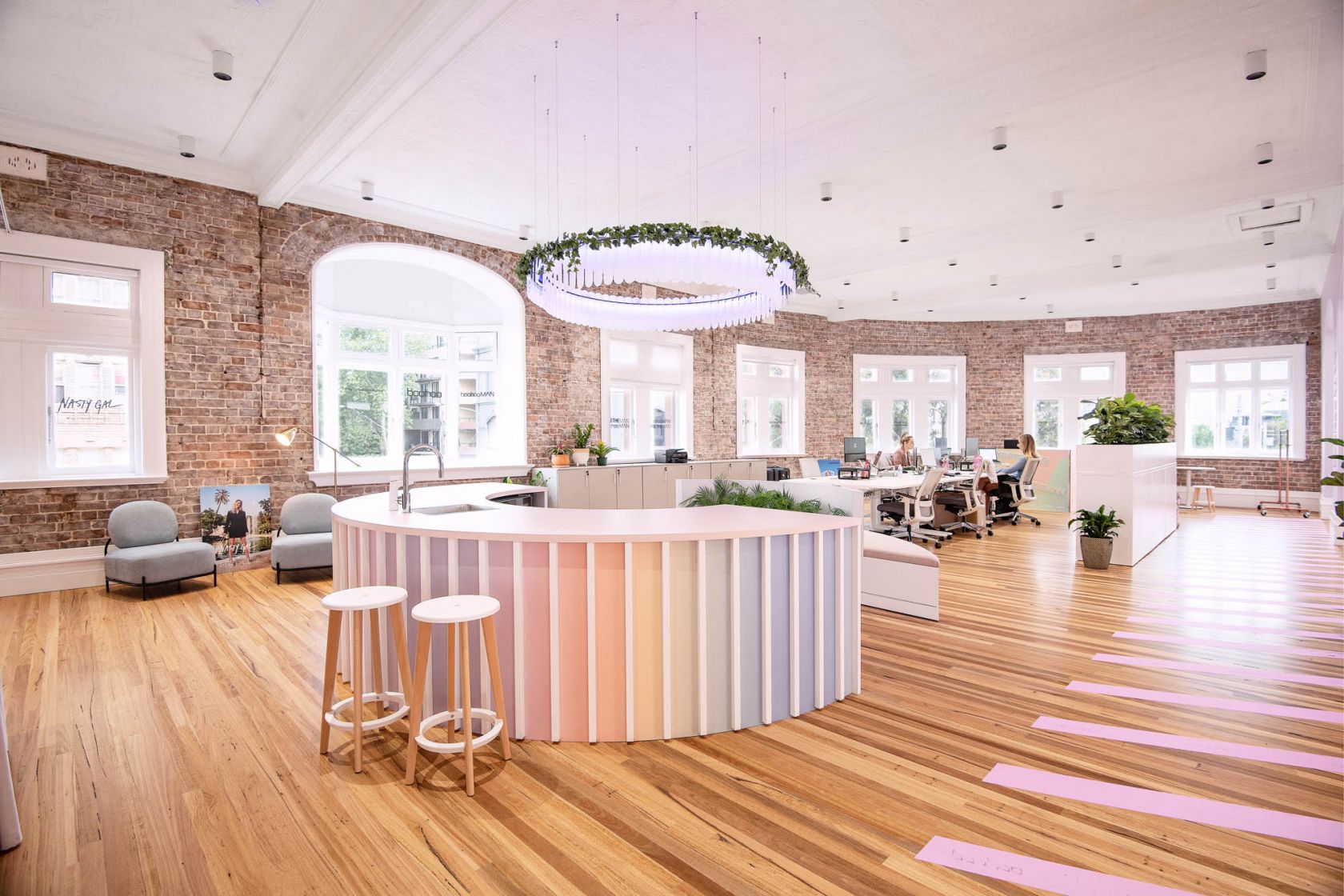 New threads for boohoo
---
The boohoo fashion powerhouse has enjoyed phenomenal growth in recent years. The brand's secret to success – an agile, collaborative, and design-driven approach – is reflected in their new Darlinghurst headquarters.
Within a six-week construction timeframe, our Sydney-based team undertook the creative build in collaboration with celebrated design firm Siren. Through technical expertise and a solution-focused mindset, our team transformed a derelict heritage site into a modern fashion house.
Siren Design
---
Our engagement as construction partner was, in part, thanks to a close working relationship with Siren Design. Having delivered a number of projects together, our solutions-focused and highly collaborative approach gave greater certainty within the heritage site and its potential for latent issues.
This was evident from the onset, bringing a focus on value management, constructability, and feasibility advice.
Maximum impact within a limited floor-plate
---
As construction partner, the limited floor-plate presented an exciting challenge to the detailed list of the client's wishes. The space now comes complete with a catwalk, clothing showroom, open-plan office and event space for entertaining influencers and guests.
While it was apparent that the solution would require creative thinking, our team also held a series of workshops with the client to gain insight on their operational requirements. This allowed Siren and our based team to provide an array of creative solutions to maximise operational effectiveness and the client experience.
Schiavello furniture elevates the entire fitout. Contemporary and elegant, yet functional and versatile, the range supports boohoo's vision for a flexible working environment, further enhancing operational effectiveness.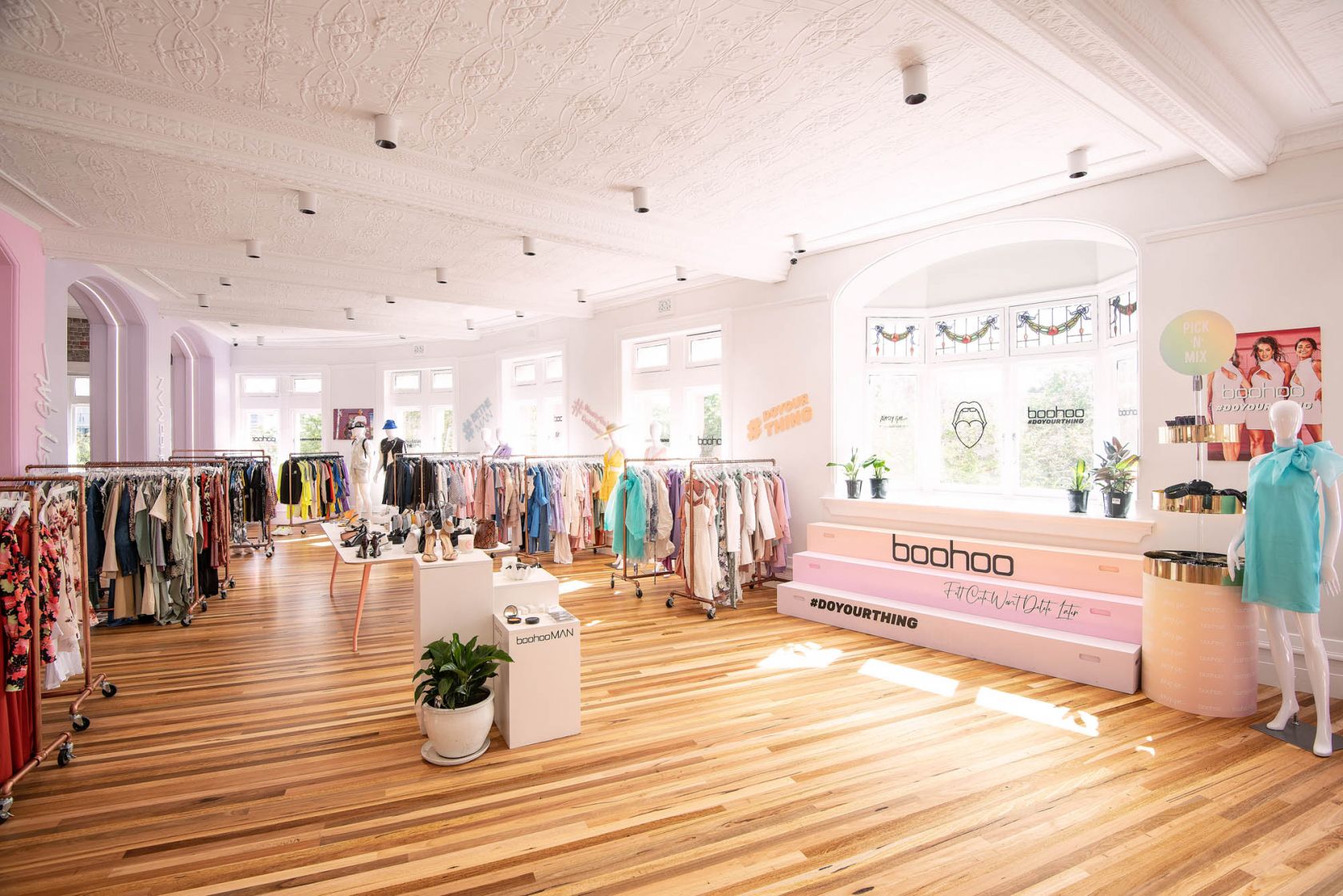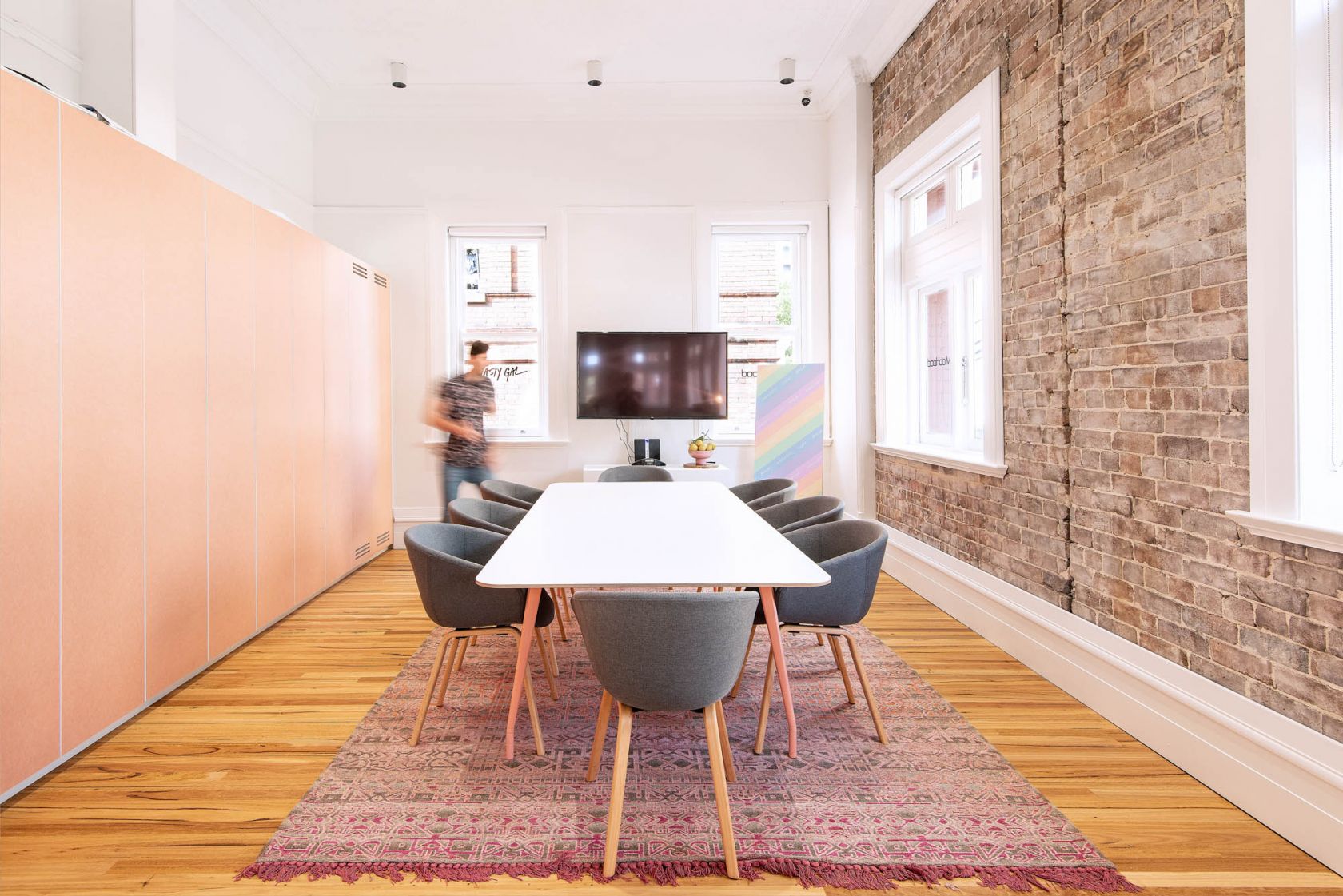 Creative solutions for heritage constraints - from derelict to designer
---
Despite being a local icon, the heritage-listed building on Oxford Street had been vacant for several years. A primary challenge of the fitout was to maintain the integrity and character of the original structure while ensuring the client's brief was met.
As is often the case, the heritage listing presented some challenges to the client's wishes. We worked closely with Siren to develop solutions that would work within the available space and heritage restrictions.
One example was the request for recessed LED lighting in the internal archways. Heritage-listed buildings are restricted from any structural drilling – as would be required to install the recessed lights. Rather than present the problem, our team proposed to construct the recessed lighting within a purpose-built timber lip – allowing us to honour both the clients wants and the heritage requirements.
We also worked closely with the base-building contractor who undertook a significant restoration of the ceiling and façade; bringing the old gal back to her former glory.
While the interior features a vibrant colour scheme, the heritage features of the building have been retained. The juxtaposition of New York-style windows, large sweeping internal arches, exposed brick walls with a sleek and contemporary fitout ensures boohoo's Australian head office will remain on-trend for years to come.