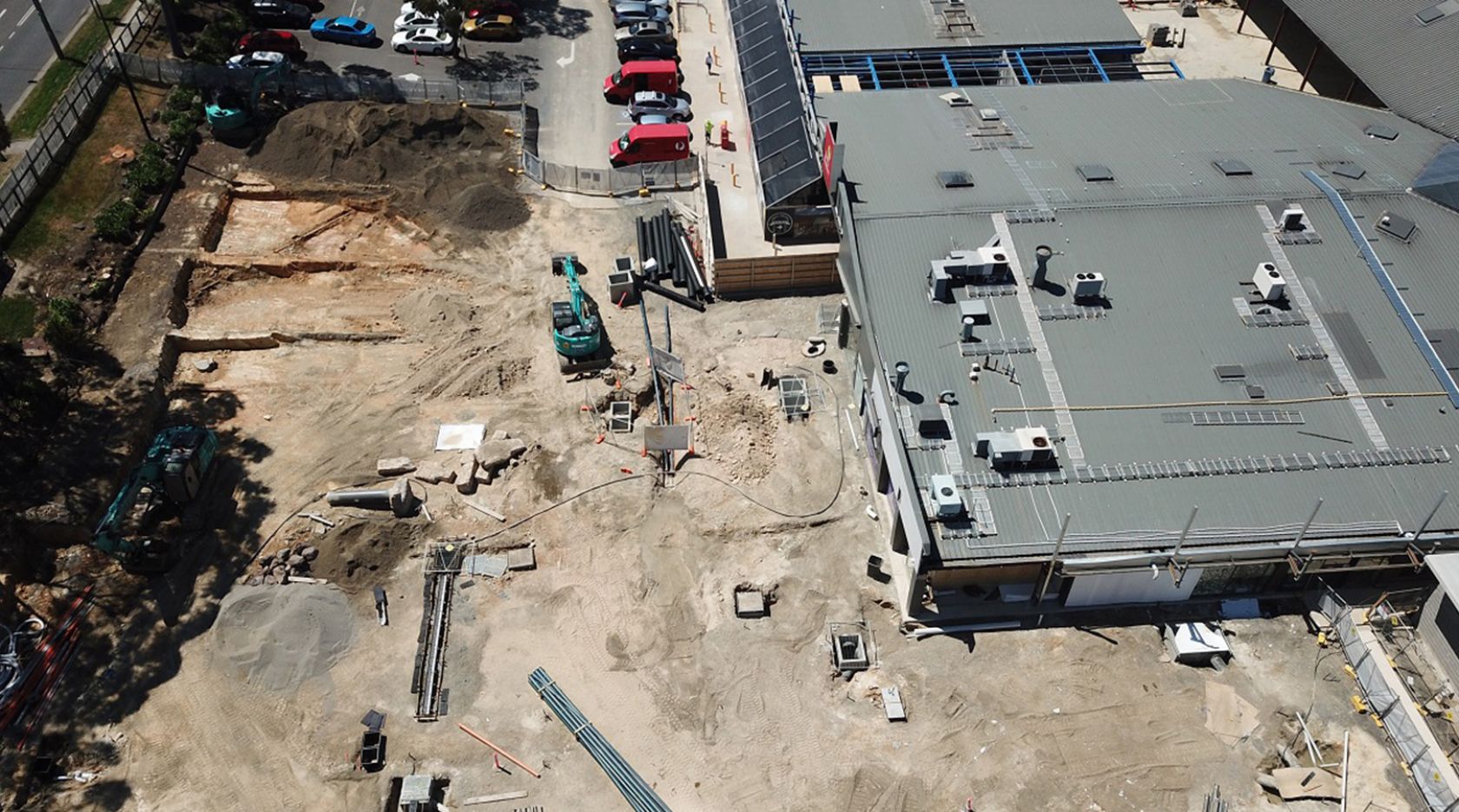 Works take shape despite the stop-start nature of 2020
---
As the Christmas season starts to ramp up, local residents of North Blackburn Shopping Centre will have plenty of parking space to utilise as the first stage of the Northern Carpark is handed over.
Approximately 3000 tonnes of mudstone was excavated to allow for re-grading of the new carpark. Designed to provide 235 car spaces, the area also saw the installation of new in-ground services, and was finished off with fresh asphalt and line marking.
Since works began, our team also constructed three tenancies within the centre, which involved structural and base build services works – ready to accommodate new tenants in the coming months.
Despite the uncertainties brought on by COVID-19, our team, along with APP, our subcontractors, and the broader project team has adapted as required to keep the project progressing.
"During the height of restrictions, one of the greatest challenges for the team was maintaining site momentum during the stop-start nature of 2020," explains Construction Manager, Leigh Swords.
"However, we were able to overcome this and now we're really seeing the momentum build for a strong end to the year," he continues.
Looking ahead to 2021, the redevelopment will see the construction of a new Coles supermarket, fresh food shops, and the refurbishment of entry statements and retail tenancies.
We look forward to sharing further progress in the coming months as this exciting facility takes shape.