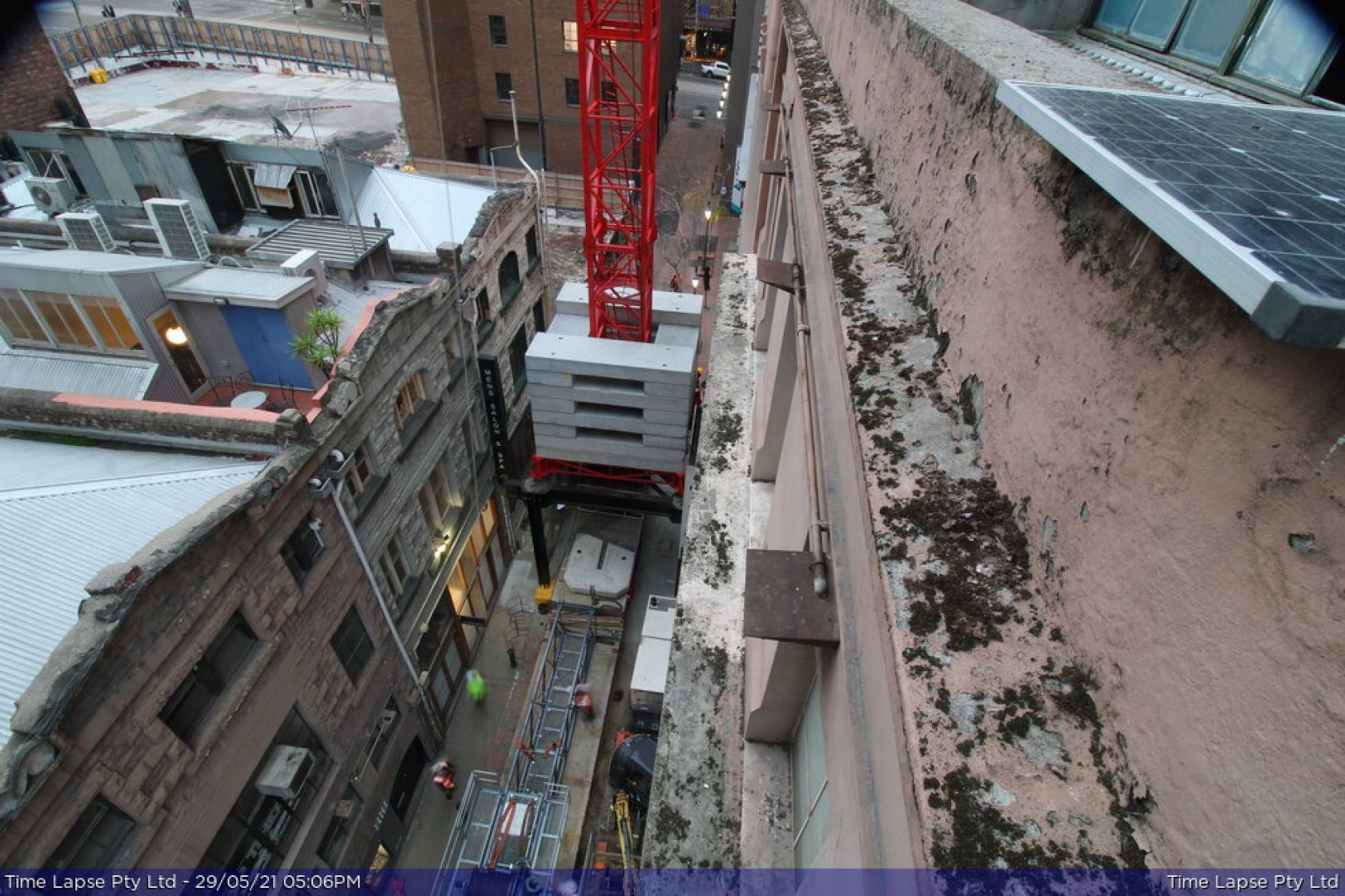 Good times set to return for a hidden gem
---
In its current state, it's easy to overlook McKillop House. The 361 sq. m site comprising a pair of four-storey buildings, fronting one of Melbourne's famed inner-city laneways and just a block from the Bourke Street Mall, has clearly seen better days.
Good times are set to return for the 105-year-old heritage-listed property at 12-14 McKillop Street, which has served many purposes, starting off life as a print workshop. Schiavello Construction has teamed with Pomeroy Pacific (project manager), Architecton (architect/designer), Erbas (services engineer) and Robert Bird Group (engineer) to begin a comprehensive refurbishment that will strip the existing 1706 sq. m of floor space, revitalise the tired Manhattan-style façade and also add three new levels.
A comprehensive refurbishment
Works have commenced on-site, with the buildings to be gutted including demolishing the roof, floor slabs, lift shafts and stairwells, and decommissioning an existing basement substation.
The reconstruction of McKillop House will include bracing the existing structure, installing new floor slabs, plus refurbishing some the existing windows and replacing the rest. Three new levels will be constructed on the roof, and new infrastructure and cold/warm shell fitouts will be installed to prepare for hospitality and commercial tenancies respectively.
When the project is completed in late 2022, it is expected the basement and ground floor levels will comprise restaurants and an entry lobby. The remaining levels will be fitted out for commercial offices.